Hello 2021! It's time to celebrate the new year and get excited for what's to come!
Hello to 2021! January symbolises new beginnings for many of us, and a fresh start is more than welcome after such a stressful year. But, whilst you might already have your new year's resolutions written down, and the 'new year, new me' mantra going through your mind, it might be best to put all of that to one side.
We all feel the pressures to become the best version of ourselves, and there's no other time of year this is more prevalent than in January. But after a year like 2020, it's time to take the pressure off, rip up your endless list of goals and take it one step at a time!
When we're working from home, trying to homeschool the kids and dodging the busy aisles in the supermarket, things can start to get on top of us. Making your goals more manageable and achievable is the first step to getting into a more positive mindset, besides, there's no better feeling than getting the first thing crossed off your to-do list. 
Some people are detoxing and avoiding alcohol for a whole month, some have decided to follow a vegan diet to see how long they can go without cheese, and others are looking to self care to get them through the darker months. 
Whatever it is you decide to do to boost your self esteem and feel confident, we'll have the perfect product to help you along your way…
We all love a tipple or two, especially after a stressful day. Who can argue against a delicious glass of red wine with a spag bol on a Tuesday night? So when we hear of people going sober for a month, it's hard not to think, what's the point of doing Dry January?
Cutting out alcohol for thirty days is a tough task, but there's plenty of benefits to getting involved, and not just for your bank account!
Getting rid of those liquid calories can result in a few extra pounds dropping off your waistline, as well as improvements in your memory and concentration. So, if you fancy dropping down a couple of shirt sizes, or you have a few extra work projects you need to be ready for, perhaps saying no to a glass of bubbly on the weekend is the way to go.
Having more energy and concentration is a great way to start the year, helping you get into a positive mindset and feeling ready to take on whatever the new year throws at you! 
Of course, you may find yourself being tempted to indulge, and who can blame you? But, if you ever find yourself in a battle of willpower with a bottle of beer, why not challenge your mind instead, and take out your frustrations on our Personalised Guinness Puzzle?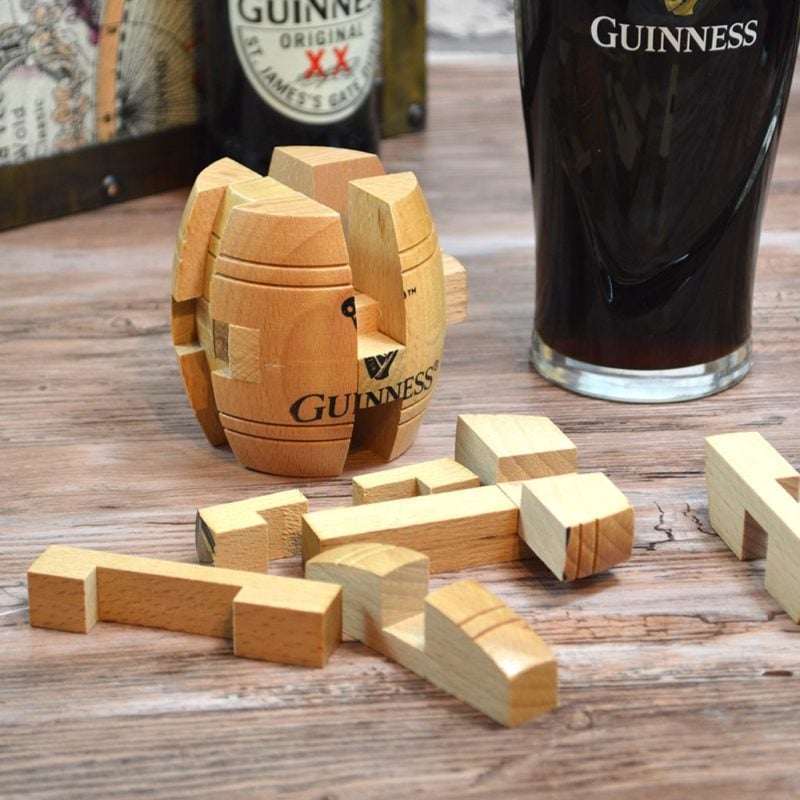 If you're looking to make even bigger changes to your diet and your waistline, Vegan January, better known as Veganuary is always a great option! 
"What is Veganuary?" we hear you cry! Well it's not just a funny pun on the first month of the year. It is a 30 day challenge that requires participants to only eat plant-based foods throughout the month of January. But, why do Veganuary? Who really wants to give up cheese and chocolate on the sofa after a long day at work. 
Never fear, it's much more exciting than you'd expect. Whilst you might be heading to Google to find out how to do Veganuary, and preparing yourself to see just endless recipes for the same old salad and fruit bowls, that is no longer the case!
In fact, we have our very own range of vegan chocolate and wine, so you can settle down at night with a lovely tipple and a delicious snack, guilt free! Kind of…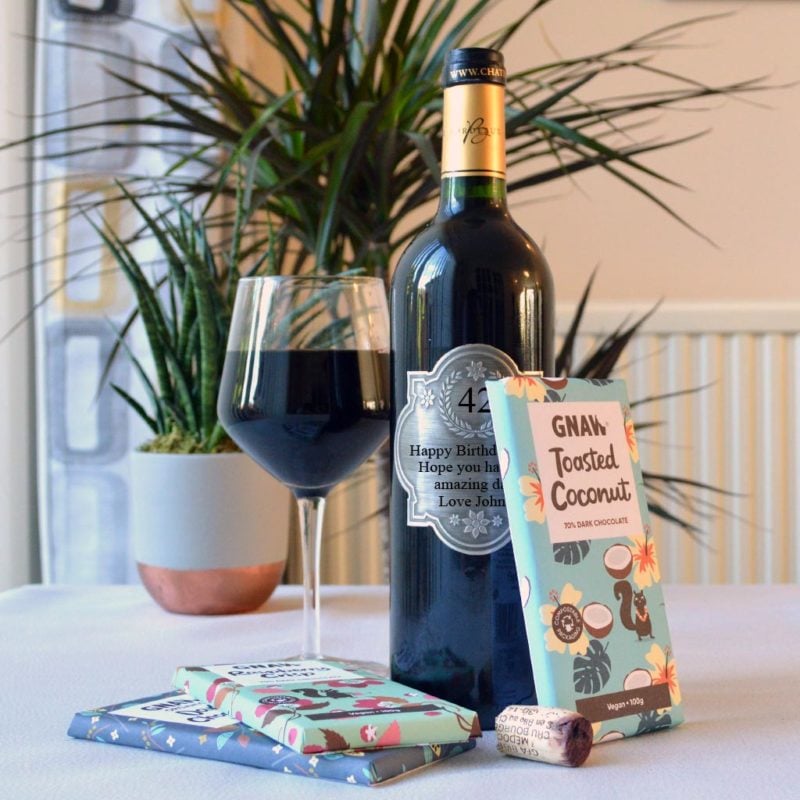 We're not going to lie to you, you might miss a juicy steak or a delicious cheese pizza, but instead of asking, "How easy is Veganuary?"  get ready to say, "I love Veganuary!" Supermarkets across the country launch plenty of vegan friendly products to celebrate the animal friendly month, and there are hundreds of unique and exciting meals that are just as exciting as your regular, go-to dishes.
Here at Giftsonline4u.com, we've been experimenting in the kitchen, and have found some delicious vegan bakes you and your loved ones can try out, to really get you in the mood for some great vegan treats.
Here are some of our favourite vegan recipes you can try at home!
If you want to reminisce about lockdown number one, here is a vegan banana bread recipe.
Perhaps a more savoury bake will tempt your taste buds? Try baking your own bread and give this one a dough! 
Fancy adding some fruit to your breakfast, but want to make it a bit more of a treat? These blueberry muffins make the perfect quick and delicious breakfast.
But when you're cooking up a storm in the kitchen, you need to have the right equipment, so we have launched a new baking range to equip you with the best tools! 
Why not grab our personalised Plating Slate to present your vegan goodies? Or perhaps a personalised Oven Gloves? If you're getting the kids involved, prepare for the mess with our personalised Unicorn Baking Apron!
Making these types of changes during any month in the year, is key to keeping on top of our physical health. But what about our mental wellbeing?
We've all had to face our own collective, and personal challenges over the last twelve months, and after a year of lockdowns and restrictions, it's hard to deny that our wellbeing might not be as good as it could be.
Excessive snacking, a lack of exercise and not being able to spend time with our loved ones, are all daily challenges we've faced that can really impact our general wellbeing, but there's still plenty you can do to improve your wellbeing!
Establishing a good sleeping pattern and routine can help to clear your mind and leave you feeling more energised, ready to face the day in a more positive mindset. Reducing your screen time and avoiding bright screens can help to make your sleep more restful too, so you can catch those Z's without interruption. 
Reducing your screen time also helps to break the habit of doom scrolling, because who really wants to constantly be consuming stressful news headlines, and anxiety inducing social issues. A great way to cleanse your mind of any worries or anxieties is through meditation.
Don't worry, you don't have to have a fully functioning spa room to feel relaxed, all you need is a yoga mat and a relaxing playlist or meditation app. Spending just thirty minutes a day to relax and clear your thoughts can help you gain an increased sense of self awareness, reduce your negative emotions and even help you gain a new perspective on stressful situations!
If you're always on the go, but you want to start incorporating meditation into your daily routine, why not try out our Personalised Yoga Mat Carrier? It's the perfect accessory to roll up your meditation mat and take that zen feeling where you go.
It's fair to say that 2020 is most certainly a year we'd all love to forget, but whilst we can't change what happened, we can look forward to what 2021 has to offer and start making new memories instead!
Why not start thinking about things to do on Valentine's Day? Get started, and find the best Valentine's gift for him, or get her the perfect Valentine's gift! There are plenty of ways to celebrate the holiday of love this year, whether it's over Zoom, socially distanced or in your support bubble. The real question is of course, what to write in a valentines day card?
At GiftsOnline4u.com, we offer you the opportunity to do away with a card, and instead personalise your gift instead, so you can write any message you like!