Are you struggling to find unique present ideas for your mum, dad or partner? We believe the most precious gift is time. And what better way to give that, than with a beautifully personalised watch with engraved message?
Watches are more than just timekeepers. They are personal items to many and often possess sentimental value. They can serve as reminders of an important date or achievement such as your wedding, anniversary date or a special event.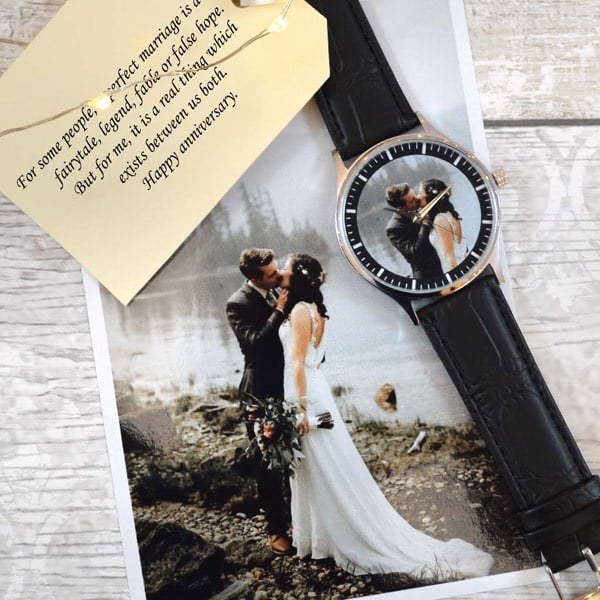 Giving a timepiece as a present to someone important in your life is always a great way of demonstrating just how much you care about them. But to add that extra special touch, you can even go as far as having an engraved message on the watch to create a sentimental gift for them to treasure.
Click here to see how we make our personalised watches in-house.

It's also important not to forget about yourself. Think you deserve a treat as a reminder of the year just gone? Maybe you achieved something big this year or you want to create an heirloom piece that can be handed down for generations.
Meghan Markle is said to have treated herself to a Cartier watch celebrating her own career success on TV series, Suits. She had it engraved with a sweet hidden message to herself "To M.M. From M.M." of which she plans to hand down to her daughter one day, claiming "That's what makes pieces special, the connection you have to them."
We've selected a collection of our best handmade watches that add sentimental value to any gifting occasion.

Personalised Photo Dial Wrist Watch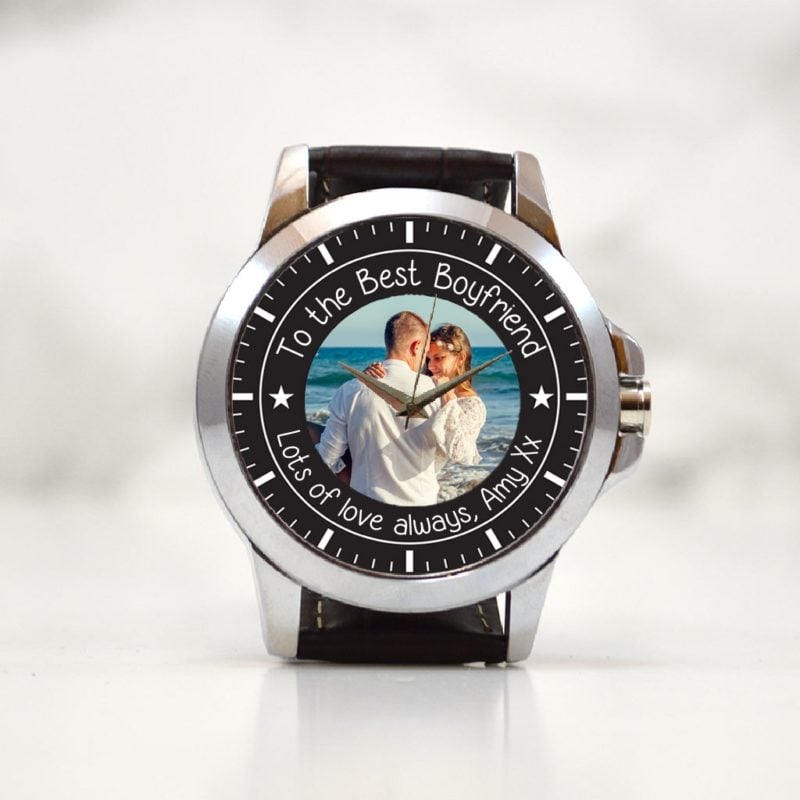 Surprise your dad, brother or partner with a personalised photo watch which is custom made with your uploaded photo. Your chosen image is directly printed onto the dial face with the addition of any personalised message. Include a hidden message to be engraved on the back to create a gift with real sentiment.

Family Crest Pocket Watch in Silver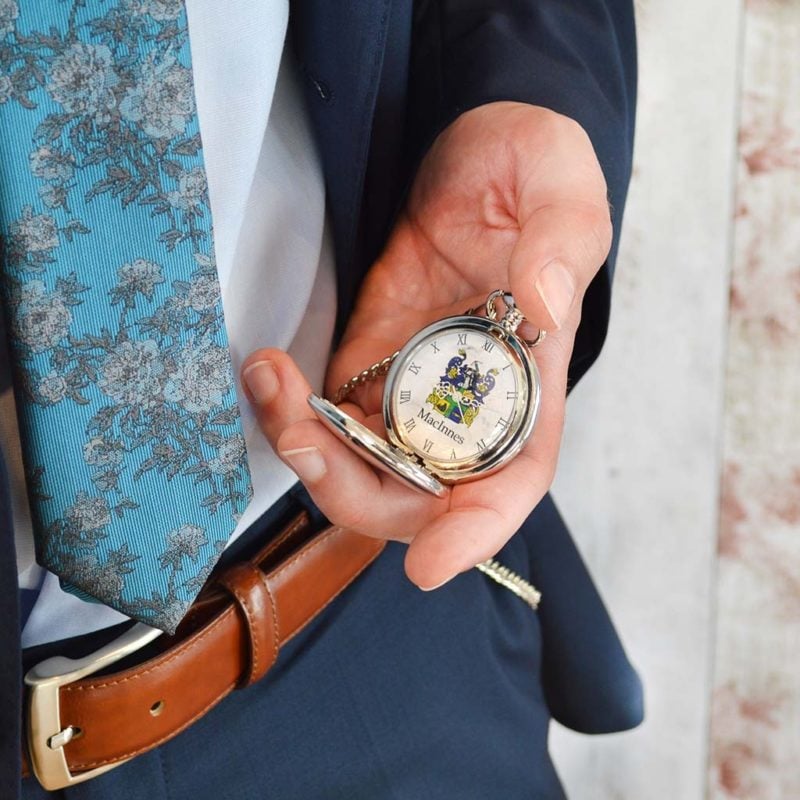 What better way to convey sentiment than with a personalised pocket watch printed with the recipient's very own family crest. We hold a database of over a million surnames including clan and Irish surnames meaning we can produce these for a majority of names.
Create a totally sentimental present like no other with this family crest idea – Great for weddings and anniversaries.
Personalised Photo Dial Wrist Watch for Mum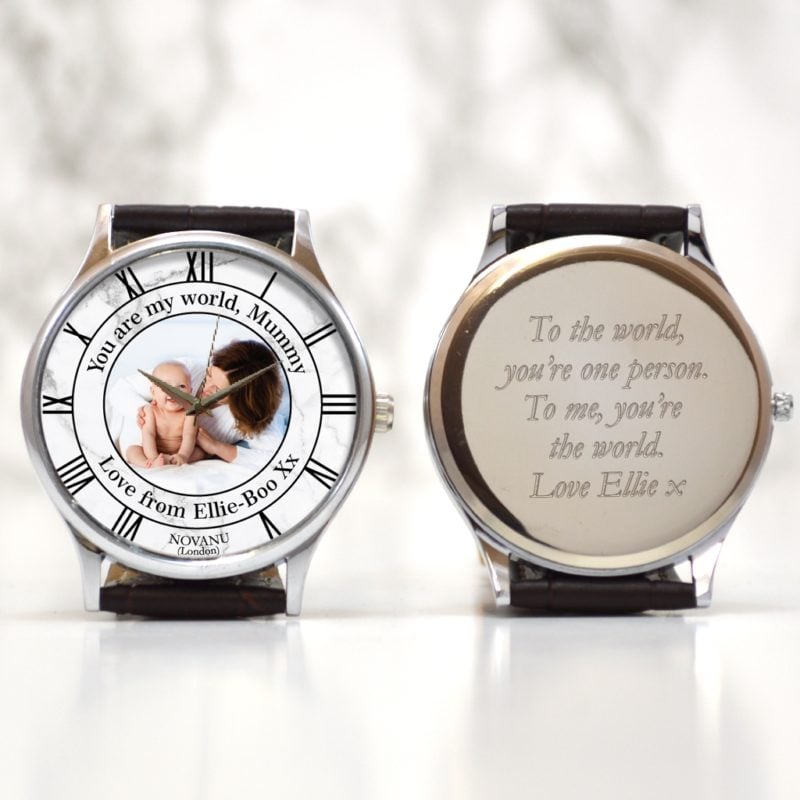 With a more feminine edge, this personalised watch is the ideal present for your mum, sister or partner. The marble design on the face adds a luxury and modern feel to this stunning piece, made picture perfect with your uploaded photo and text. Engrave the back with a special secret message for a gift they'll never forget.
Personalised Photo Pocket Watch Quartz

If your recipient already has a collection and you want to add something different to the set, try a pocket watch. But not your usual timekeeper – a photo upload version! We'll bring your uploaded photo to life once inserted into the front lid of your pocket watch and delicately engrave your chosen message for a completely bespoke present idea.
Personalised Wrist Watch for Mum Black Marble Design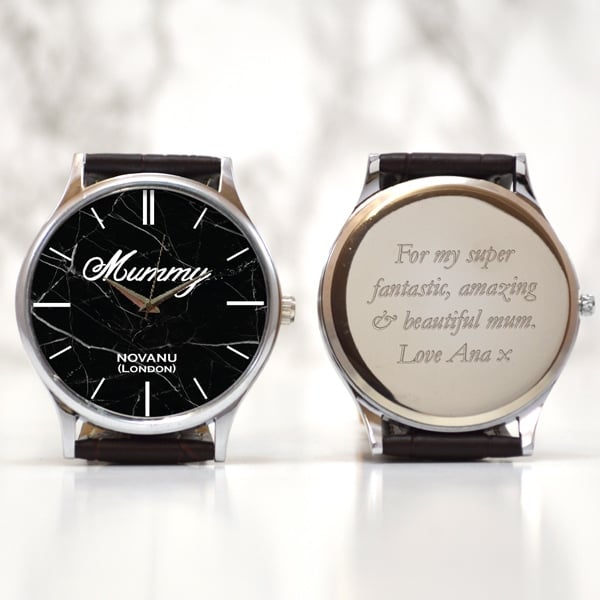 Want to opt for something slightly subtler? This wristwatch offers a personalised touch without the use of images. Add any name you wish to be printed directly onto the marble effect dial for a classy and elegant finish. Include a secret hidden message to be engraved on the back for her eyes only!
Mum, sister or partner will love the personalised sentiment and thought put into this fashionable timepiece.

---
All of our personalised handmade watches are made in-house in our workshops in Lincolnshire, assembled with care and attention to detail. Everything from the manufacturing of the dial, to assembling the hands and setting it the dial into the chosen body is achieved by our dedicated specialists.
Once constructed, the watches are then passed on to the engraving team who align your text and laser engrave your special message.

For more of our videos, click here to view GiftsOnline4U's YouTube channel.
If you're wondering what makes the perfect anniversary gift, check out our guide to buying Personalised Anniversary Gifts.