'Tis the season for wonderful winter weddings! Winter may not be the most popular season to get married in, but a winter wedding is guaranteed to make an impression in the memories of all your guests simply because it's different from all the spring and summer weddings anyone typically attends. Not only that, if you've chosen a date in January, you're going to be paying a lot less for your magical day than if you'd chosen a date in August! Venues are in much less demand during the winter months meaning you can have the exact same venue, entertainment and food, for a lower price. Since you're saving money on your vendors, you can invest in the details that'll make your wedding feel more personal. Try accessorizing your wedding party with personalised gifts and favours, such as engraved baubles to commemorate your special day, or personalised glasses that your guests can use on the day and throughout the season.
If you're tying the knot over the festive period, make your wedding a sparkling success with this guide to Personalised Wedding Gifts & favours for friends and family.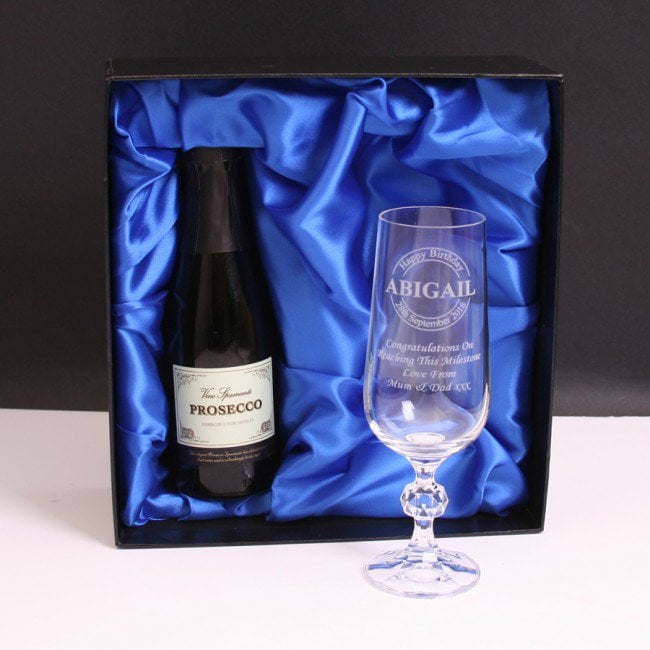 Personalised Mini Prosecco Gift Set
The festive season and bottles of fizz go hand in hand and there's nothing better to make things go with a bit of a sparkle, then a bottle of prosecco. This Personalised Prosecco Gift is the perfect wedding favour to give to any female participants of the wedding party. Ideal for Mothers of the Bride and Groom, Bridesmaids and the Maid of honour – this set comes complete with a 200ml mini prosecco alongside a personalised prosecco flute! Depending on which of the 3 engraving designs you choose from, you can fit a message of up to 240 characters on the glass too.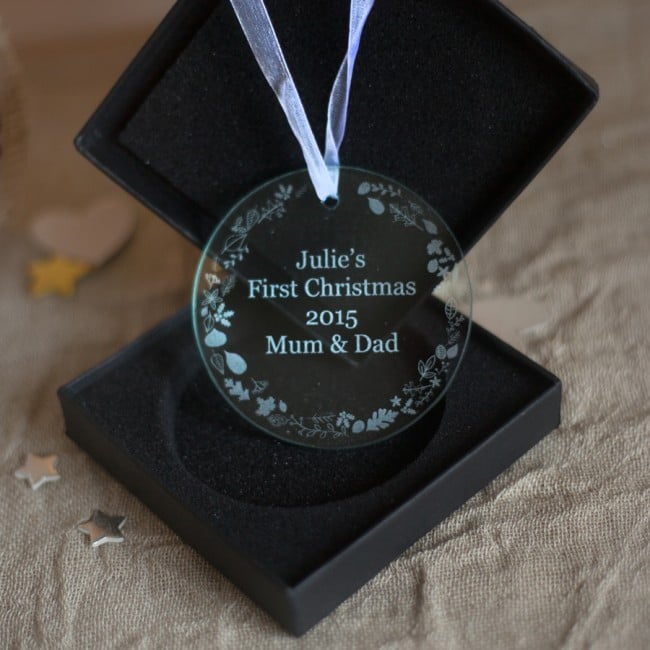 Personalised Baubles
If your wedding is in the run up to Christmas, then a personalised bauble is a particularly special treat for your guests to receive on your wedding day. Our Engraved Glass Baubles make unique festive favours and can be personalised with names, dates and a message which are ideal for gifting to individuals or families to hang on their Christmas tree every year as a keepsake memento of your special day. These stunning personalised baubles come with a white ribbon which complements the design, and is perfectly presented in a gift box.
Sticking to a tighter budget? Then why not try your hand at making some DIY baubles; buying in pre-made wooden shapes or plastic baubles and writing names and dates on them in glitter pen!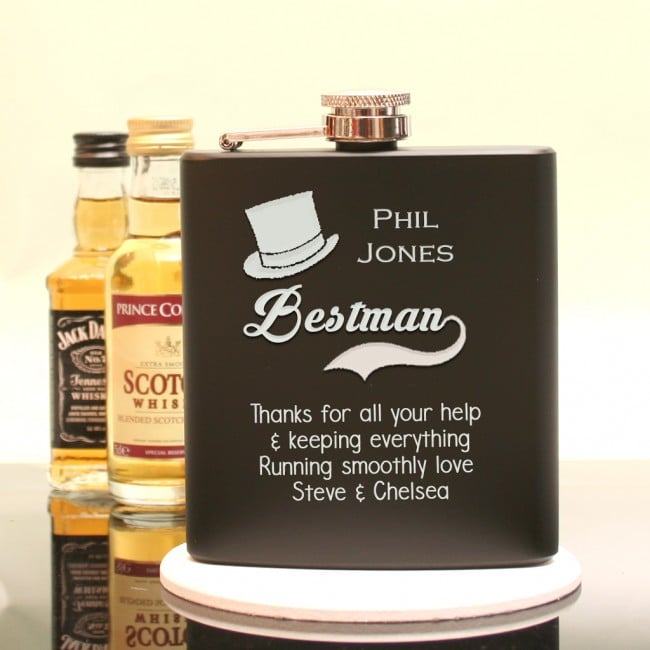 Engraved Hipflasks
Get your guests into the festive 'spirits' with Personalised Hipflasks for all the male participants of your wedding party i.e. Father's of the Bride and Groom, Best men and Usher. For those partial to a Whisky, Rum or Gin, these are fantastic personalised wedding gifts, and being able to personalise each of our hip flasks means you can offer a wedding favour with real sentimental value. Everybody loves receiving gifts that have thought and meaning behind them, they will be cherished for many years and remind them of the day they spent with you as you started your new life.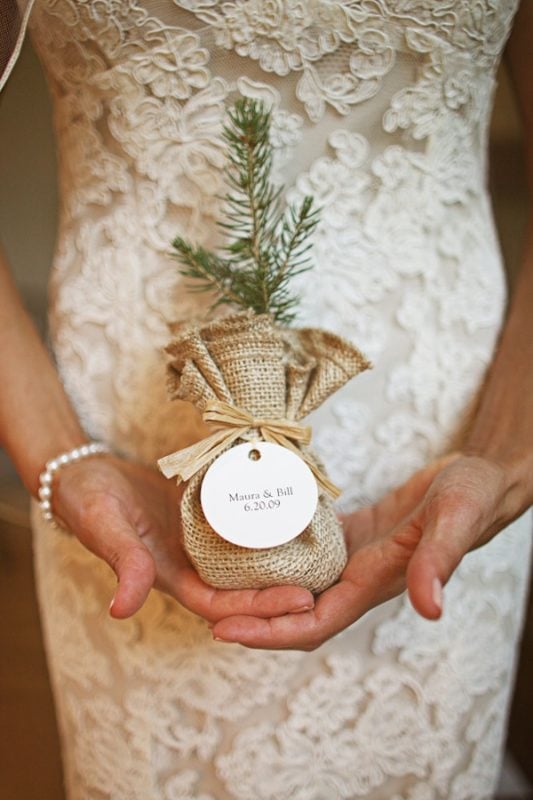 Personalised Glasses
Give your guests a truly useful gift to remember your amazing day by giving them a personalised piece of glassware. Your loved ones will be able to toast to health in your special glassware for years to come. Whether you go for the Personalised Bridesmaid wine glass, the Engraved Father of the Bride Tankard, or the Engraved Champagne Flute for the Mother of the Bride, there is a personalised glass favour that'll fit your guests and your big day perfectly!
Personalised Tree Sapling Favours
For a winter wedding favour, a little unique and different from the rest, how about gifting your guests a tree sapling! Offer your guests the gift that symbolizes your new life "growing" together, and dedicate a sapling to each couple or family for them to plant as a reminder of your special day.
Just wrap each individual sapling in hessian and tie with one of our personalised wooden gift tag!
Those are our top 5 Wedding Gifts & Favours bound to make your winter wedding sparkle with those added personal touches, from fizzy favours such as personalised prosecco to engraved festive baubles – perfect for adorning their Christmas tree.