As the warm weather is finally beginning to grace us and as summer approaches, it's nearly time to get in the beers and crack open a cold one, but what better way to serve it than in a Personalised Pint Glass. Pint glasses became popular in the United Kingdom in the early/mid-20th century, replacing tankard as a glass vessel to hold beer. Now it is popularly used for drinking beers, lagers, ales and ciders.
Collecting pint glasses is an increasingly popular way for people to commemorate their visits to popular tourist destinations, such as sports arenas. And brewery enthusiasts may travel thousands of miles to see where their favourite beer is made or to sample new local and fresh beers, and collectors often display their collections of pint glasses in display cases or on shelves. Beer festivals also frequently have commemorative pint glasses made especially for the event.
If you've never considered buying Personalised Pint Glasses for family, a friend or a fellow beer-lover, then here are 5 reasons why our pint glasses make perfect gifts for anyone on any occasion.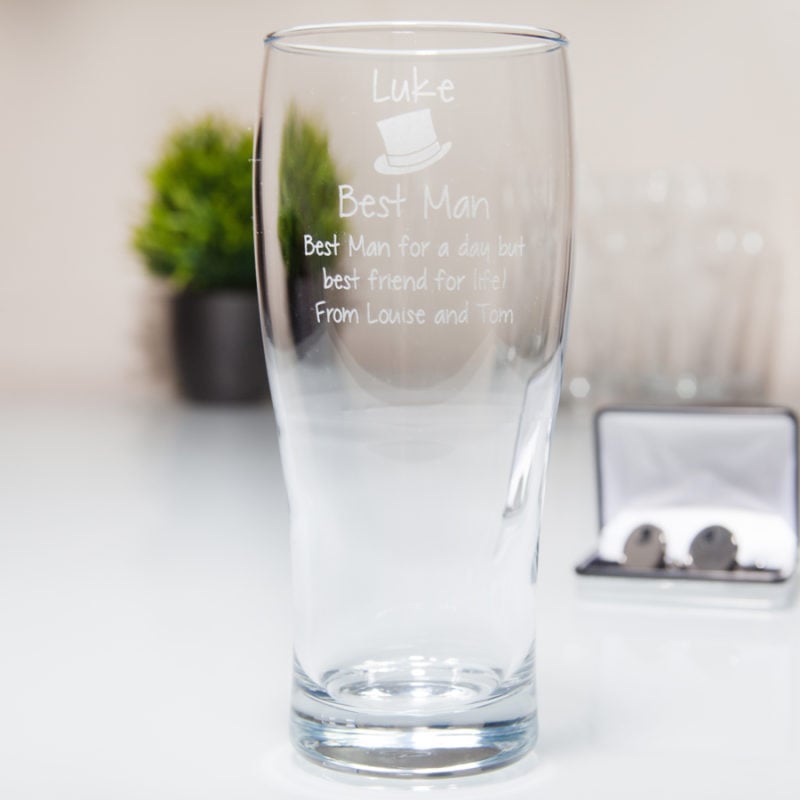 To say 'Thank You'
If you're looking for a small token gift to give to a friend to say 'thank you', then this is a great idea. A cost effective gift that you know will be practical and definitely get a lot of use! These are fantastic for thanking any beer drinkers who have been a part of your big day, such as any ushers, best men or father's of the bride or groom – as they are little tokens of appreciation that serve as useful and commemorative gifts for years to come.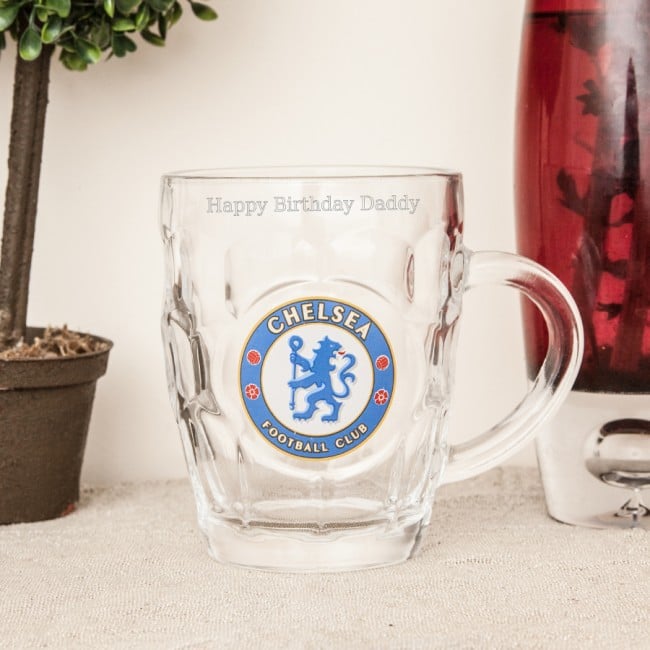 To gift to a football fan
Ever struggled to find gifts for the friend who has everything? BUT you do know that they love their favourite football club! Then look no further – with 10 of most popular football club Personalised Pint Glasses adorned with official crests, you really can't go wrong. Give them the ultimate gift that lets them support their favourite team in style, with their own name engraved on one side – Perfect for those pre, mid and post football match drinks!
To gift for birthdays
These glasses are ideal gifts to give all year round, on any occasion but are particularly popular for birthdays. But the one birthday that stands out to me that this would be most special for, and that is the big 18th birthday. Why not welcome a child you know into the world of adulthood with one of our excellent Personalised 18th Pint Glass! Engraved with their name, birthday and 'Here's to your first drink!' they can keep this glass for many years to come as a keepsake of their first ever sips of beer.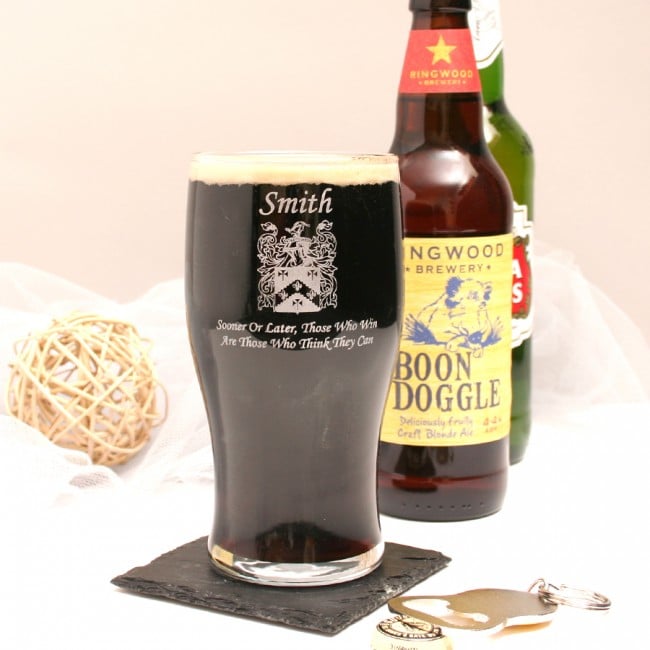 To celebrate your family history
Your family crest normally relating to the family name can be engraved onto a Personalised Pint Glass along with a name and a message to create a truly bespoke gift. These make unique and original gift ideas, great for Father's day, birthdays, Christmas, retirements, or to mark any occasion which you feel is special to you. So if you know someone who is particularly proud of their family name or heritage, then why not gift them one of these?
To say 'Well Done'
Mark a special occasion or event such as a graduation with Personalised Graduation Gifts to let that person know you're proud of all their hard work, dedication and achievements. Engrave it with your own personal message, a little well done and congratulations and give them something they can use to reward themselves with beer, after all of the hard work and to celebrate their worthy achievement.
Sometimes you don't need a reason why a pint glass is a good gift idea; it just is! Practical, durable, and unique to the individual you gift it to – It really is a gift that keeps giving.