When it comes to finding a perfect gift for your boyfriend it can be pretty daunting, particularly if you aren't perfectly in tune with what he really likes. The entire process of finding the perfect present for him can become really challenging.
Ever find yourself struggling for inspiration? Wondering how to get yourself out of this uninspired rut? Apparently, the answer is in the stars! Simply look no further than his zodiac sign to figure out what he actually wants.
Our writers at GiftsOnline4U have put on their astrological minds to the test to come up with an excellent selection of unique gift ideas for boyfriends based on his zodiac sign and personality traits. From a personalised pocket watch for the globetrotting Gemini, to engraved photo frames for the sentimental Pisces, your partner, is going to love their present this year.
Aries
(Mar 21st – Apr 19th)
Personality Traits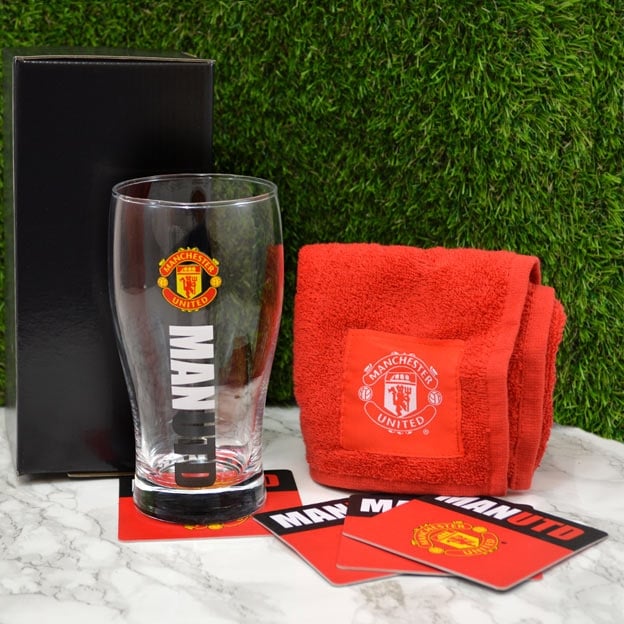 Personalised Manchester United Pint Glass Set – £25.99 – GiftsOnline4U
Gift Ideas
Aries men love presents! As a sign that acts on impulse, an experience that allows them to physically participate is a great option.
As great lovers of sport why not buy him tickets to watch his favourite sport or book an adventure experience for him. If you know his favourite football team, then treat him to a football gift with his teams logo.
---
Taurus
(Apr 2oth – May 20th)
Personality Traits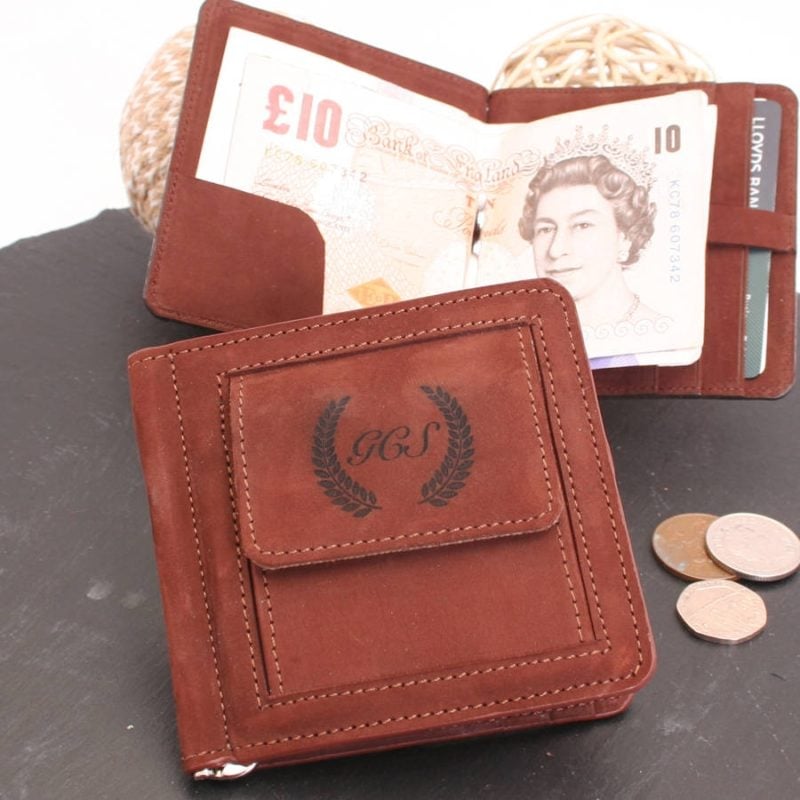 Personalised Hand Made Leather Wallet In Brown – £39.99 – NOTH
Gift Ideas
Taurus' are renowned for loving the best in life, but take time choosing something for a Taurus as they love a well-considered present. Considering their stylish yet practical nature, a wallet or a watch would make fantastic treat for the man in your life.
Pay attention to detail, adding a personal message to a stylish timepiece or his initials to a trendy wallet.
---
Gemini
(May 21st – June 20th)
Personality Traits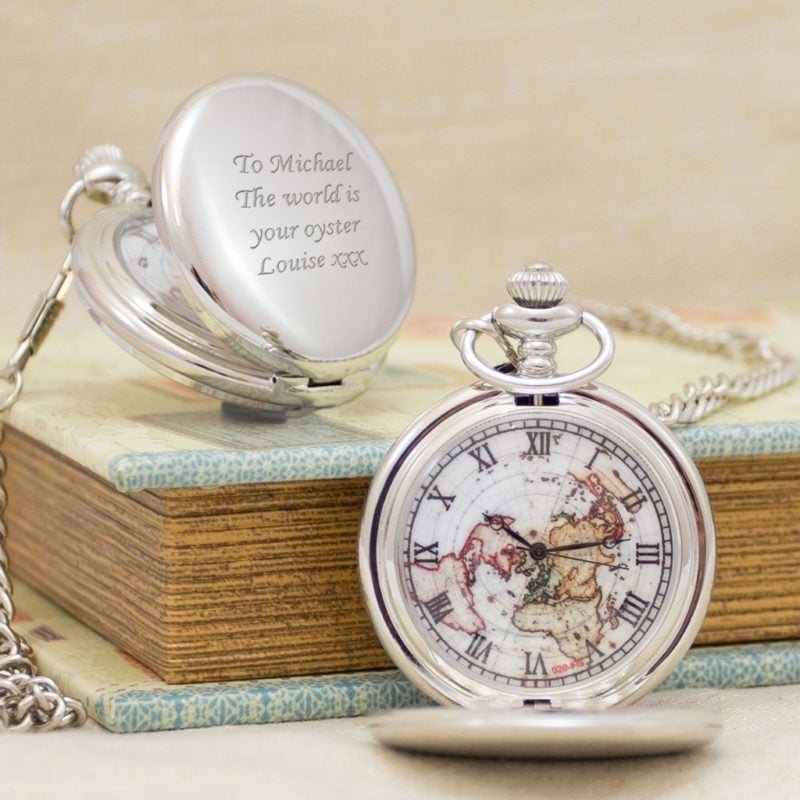 Engraved Pocket Watch World Map Design – £31.99 – GiftsOnline4U
Gift Ideas
Gemini men loves presents that reflect their personality and are also known to be social butterflies. Organising a surprise party with friends would suit a Gemini perfectly, and a real show-stopper gift would give them a real talking point.
Tap into a Gemini's love of travel with this Personalised Pocket Watch with world map dial. Engraved with an inspirational travel quote, he can take this unique keepsake on his travels around the world.
---
Cancer
(June 21st – July 22nd)
Personality Traits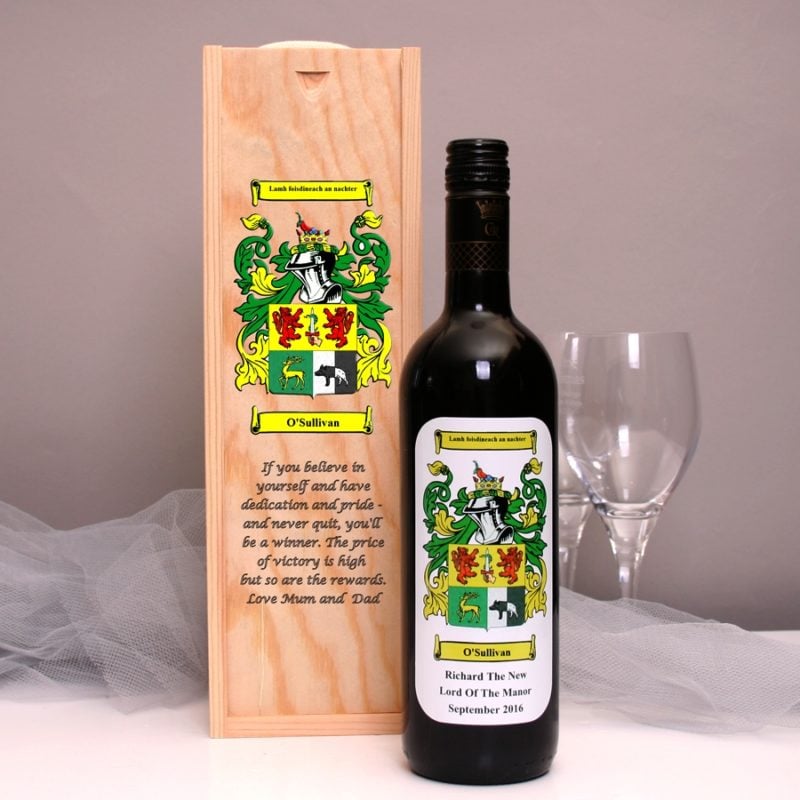 Personalised Wine Gift With Family Crest Label – £29.99 – GiftsOnline4U
Gift Ideas
Known for being homebodies, Cancer men generally prefer to stay at home with friends and family. An ancestry gift would be well received such as this personalised wine with family crest label. With an emotional and sentimental side, it is likely this star sign would appreciate such a thoughtful gesture which can be shared between you on a romantic evening in.
---
Leo
(July 23rd – Aug 22nd)
Personality Traits
Confident

Attention Seekers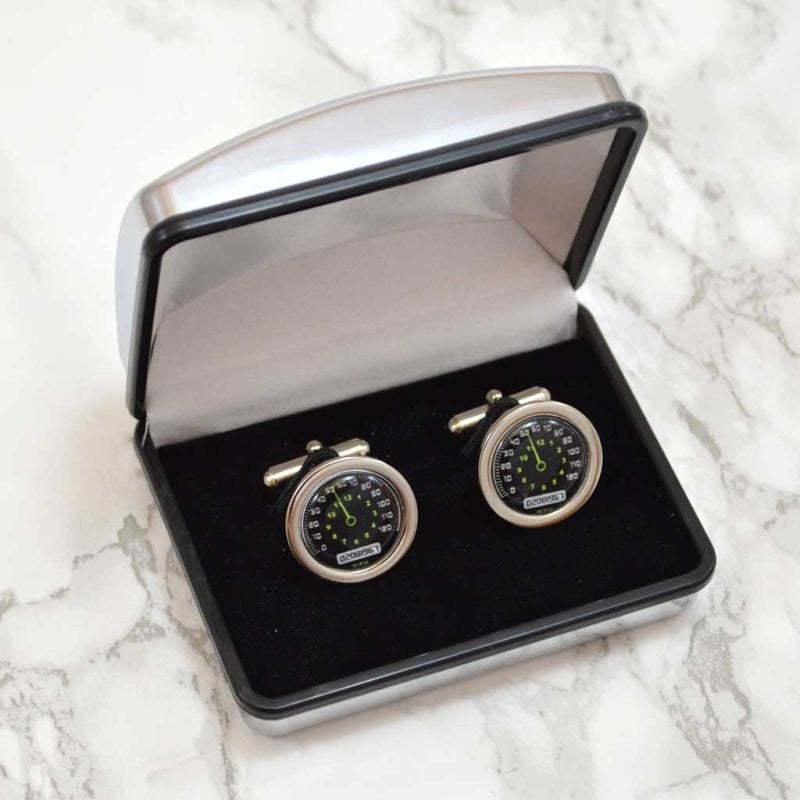 Speedometer Design Personalised Cufflinks – £28.99 – NOTH
Gift Ideas
There is nothing a Leo loves more than to be centre of attention. They adore over-the-top and impressive gifts that make them feel special. A luxurious item such as an engraved watch or a unique pair of cufflinks is bound to impress and catch others attention.
Consider an impressive way to present your gift as Leo's love to be in the limelight.
---
Virgo
(Aug 23rd – Sept 22nd)
Personality Traits
Personalised Tape Measure with Spirit Level – £15.99 – Amazon
Gift Ideas
Virgo's are one of the most organised and practical of the star signs, who pay great attention to the functionality of an item. A present to help them stay organised or helps make their life easier is the best option.
Considered hardworking, he is likely a DIY buff or a fantastic handy man, in which case an engraved multi-tool will assist with any of his projects.
---
Libra
(Sept 23rd – Oct 22nd)
Personality Traits
Personalised Bamboo Wrist Watch – £59.99 – NOTH
Gift Ideas
Appeal to a Libra's mans need for balance and harmony with a wooden wrist watch. Gifts of wood and natural materials lend themselves to a Libra's need to restore peace and balance.
If he's musical inclined, find tickets for a concert or gig to see his favourite artist or band.
---
Scorpio
(Oct 23rd – Nov 21st)
Personality Traits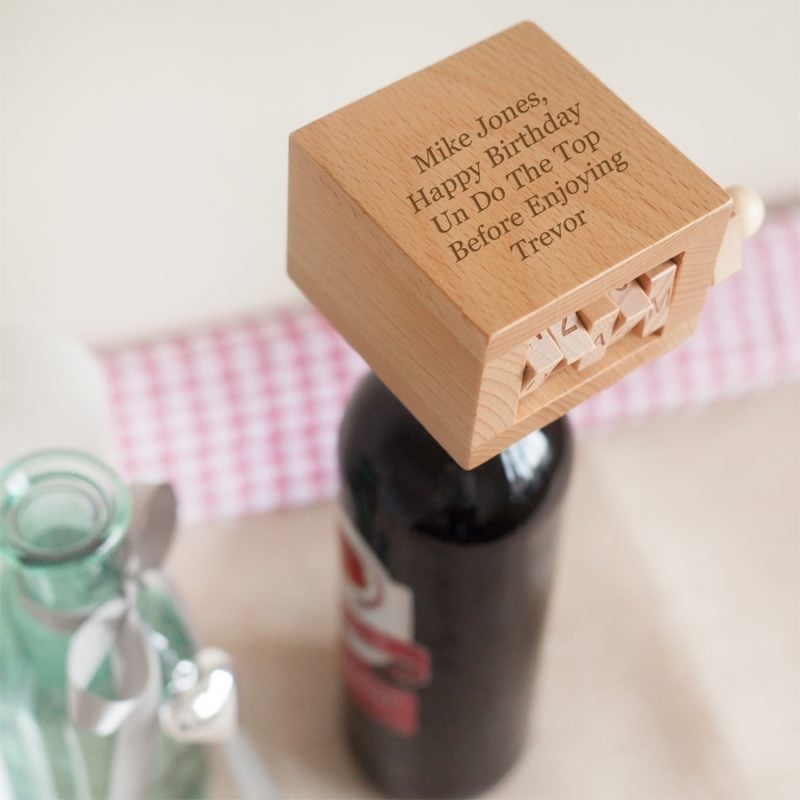 Engraved Bottle Topper Wine Puzzle Gift – £24.99 – GiftsOnline4U
Gift Ideas
Scorpio's are one of the few more secretive and mysterious zodiac signs. Due to their secretive nature, Scorpio's do not like extravagant gifts and prefer to be given their present in private. Play to their sense of mystery with a puzzle type present, as half of the fun is in the reveal.
---
Sagittarius
(Nov 22nd – Dec 21st)
Personality Traits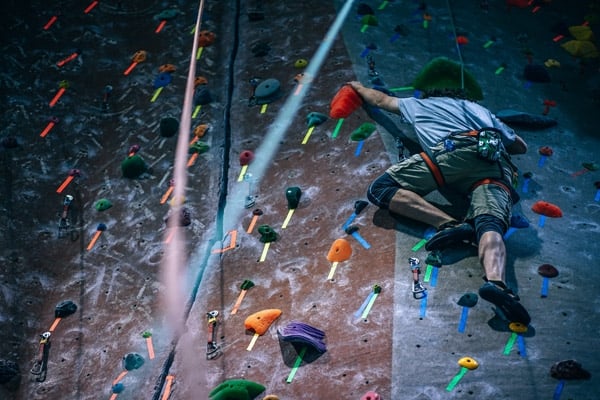 Experience Gifts for Him – Lastminute.com
Gift Ideas
As natural risk takers, the best present for a Sagittarius is a physical adventure sport such as high rope climbing or sky diving. We love the selection of experience gifts for men at Lastminute.com. Anything to do with adventure is bound to be a winner. But above all, the Sagittarius is a fun-loving sign, therefore a humorous gift would also make a great impression.
---
Capricorn
(Dec 22nd – Jan 19th)
Personality Traits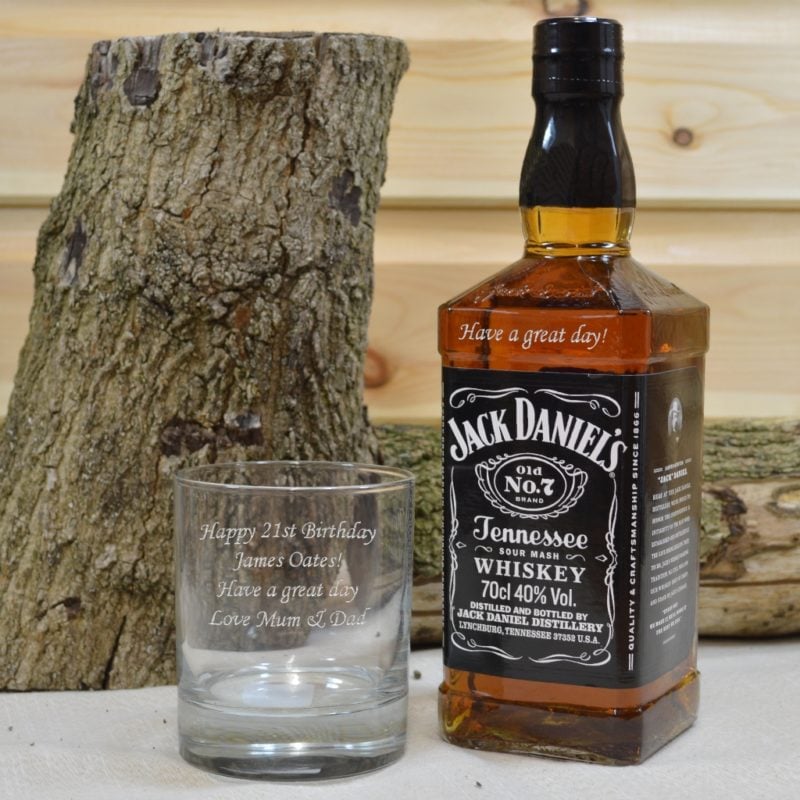 Engraved Jack Daniels Gift – £47.99 – GiftsOnline4U
Gift Ideas
Capricorn men are great lovers of simple, useful gifts. These practical guys have little need for anything and even less of a want for anything, and they aren't keen on surprises either. With that in mind an understated present such as a classic personalised bottle of whisky would be perfect!
---
Aquarius
(Jan 20th – Feb 18th)
Personality Traits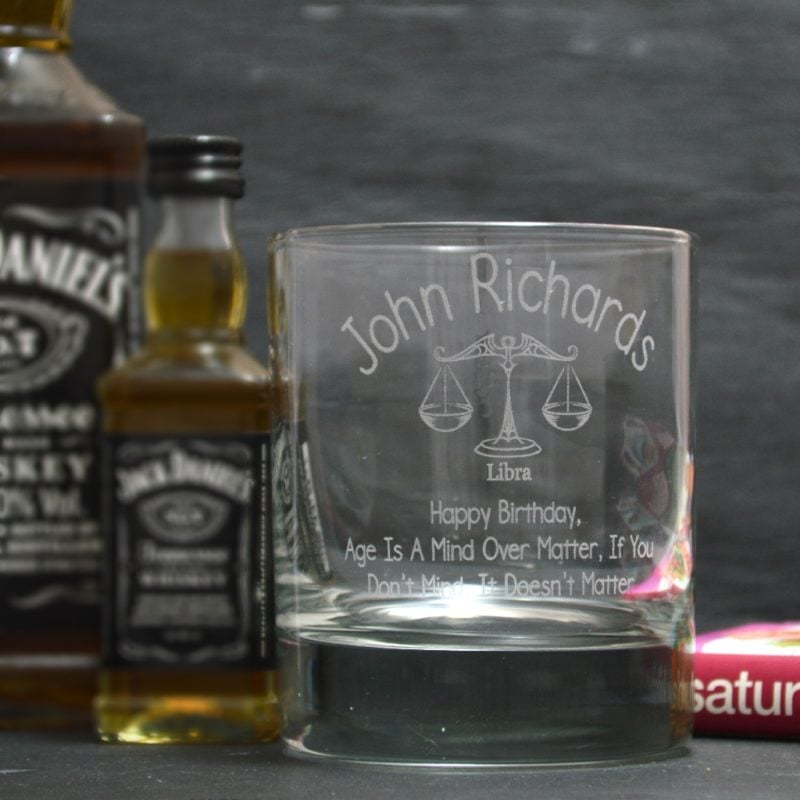 Zodiac Design Engraved Whisky Glass – £14.99 – GiftsOnline4U
Gift Ideas
When choosing a gift for an Aquarius man, opt for something unusual. A personalised gift such as this Personalised Zodiac Whisky Glass is sure to hit the mark if you consider the individuals personality. Aquarian's are technologically advanced and therefore love the latest fads and trends in tech and gadgets too.
---
Pisces
(Feb 19th – Mar 20th)
Personality Traits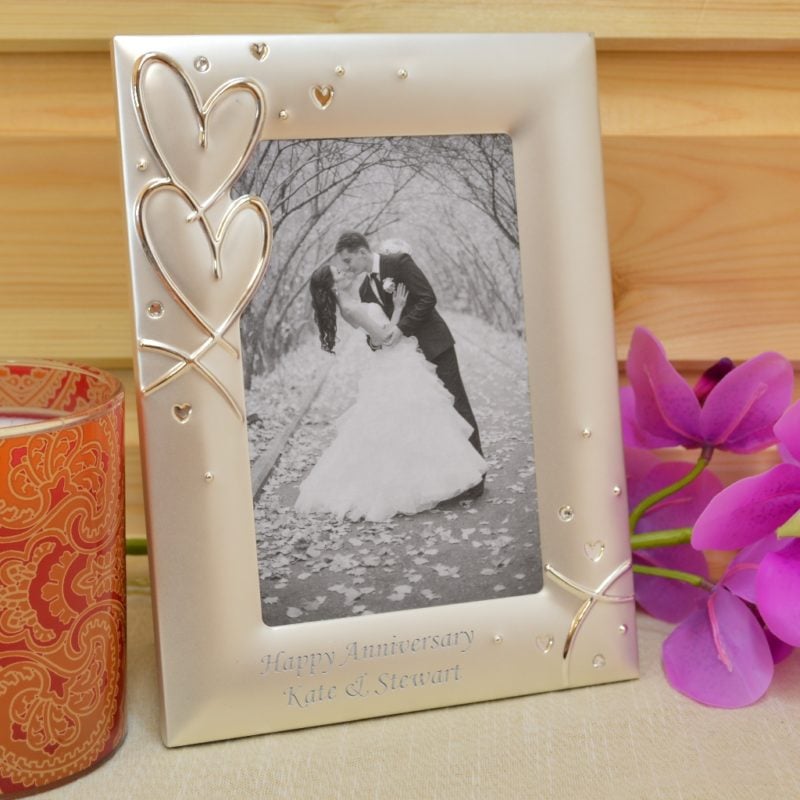 Silver Hearts Personalised Photo Frame – £17.99 – GiftsOnline4U
Gift Ideas
If your boyfriend is a Pisces, then he'll love something from the heart. A romantic soul, he loves anything sentimental to remind him of a special time, place or person. Pisces are very unmaterialistic, therefore a small surprise present such as this engraved photo frame, would make a thoughtful gesture.
Perhaps you don't believe in horoscopes or your bf doesn't fit the stereotype based on his star sign, in which case click here for how to shop for the best Boyfriend gifts including 7 top present ideas for him!
Would you buy a gift for your partner based on his Zodiac sign?