Our study shows the names we choose when changing a name by deed poll
Getting a personalised prezzie is always a nice surprise, but what if you're not a fan of your own name? What if, despite all your efforts, those much cooler, jazzier nicknames just aren't sticking like you want them to? 
That's where something called 'name change by deed poll' comes in to save the day. You may not know this, but once you reach the age of 16, you can change your own name and if you're 18 or over, you can legally change it, so that you and your new name can live happily ever after. Of course, there are rules and regulations around how creative you can be with a name change, but the world becomes your oyster once you decide to change your name! 
The important task of choosing a new name
There are plenty of reasons why someone might want to have a name change, from wanting a more unique spelling of their original name, to changing their name to fit a new gender identity. 
We recently had a little look* into the top name changes in the UK and it was amazing to see how the popularity of name changing has shifted with the times. 
Based on statistics shared with us through a Freedom of Information request sent to the Ministry of Justice, back in 2009, the UK saw just 137 names changed in a year, but this increased dramatically back in 2015, when there was a huge boost to deed poll applications in the UK. Numbers jumped from 252 name changes in 2014 to 1556 in 2015 and since then, these numbers have continued to rise, peaking at 3550 in 2018. 
In 2019 there were 2,641 people changing their name by deed poll. 
So what kind of names are the most popular we hear you ask? Well, the top 5 widely chosen names in 2019 were: 
James

Thomas

Sarah

Emma

Daniel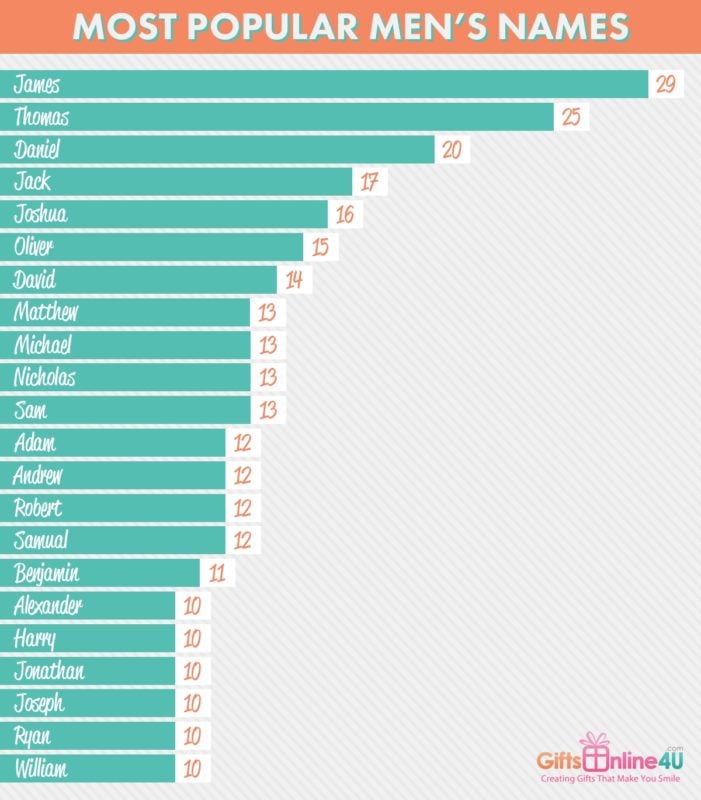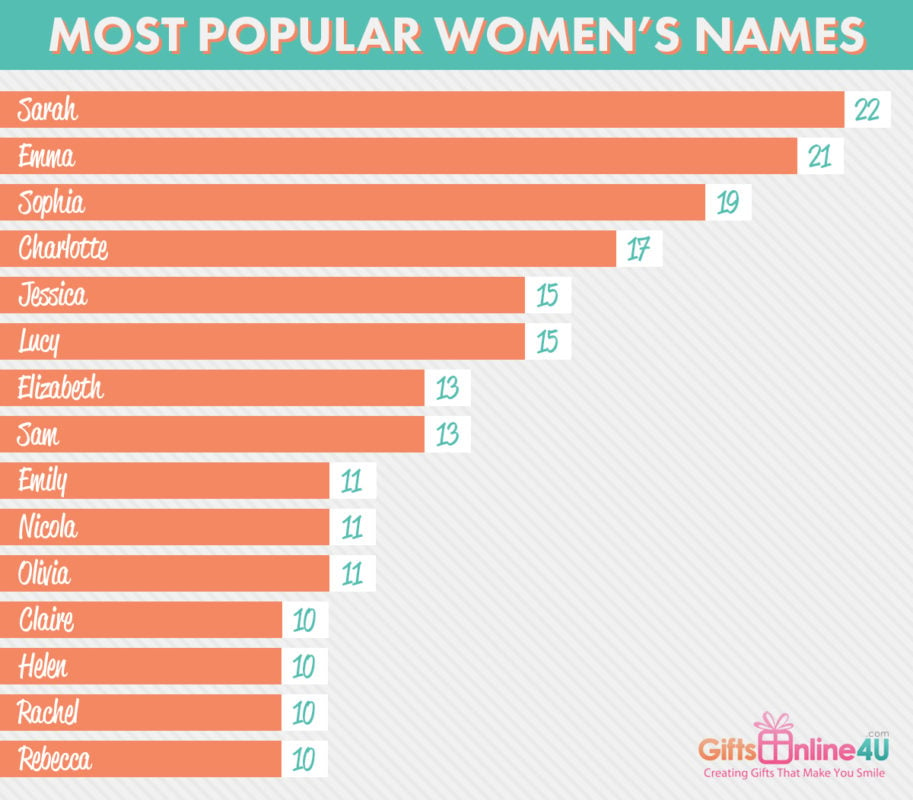 These names were all chosen by 10 or more people during 2019, but there were more unusual names that a few people opted for. Some names were clearly influenced by some of the more 'out there' celeb baby names, but others were a little more… unusual.
Lizard

Blu

St

Long

Luvin

Sky
These were just a few of the unique names chosen, but we think they are the perfect example of how creative you could be when changing your name.  
Names that may become extinct
We always talk about the baby names that are dying out, think about the baby Gary's, the baby Neils or the baby Beryl's. Names go in and out of fashion and there are a few that may be lost to us forever. 
Here are some of the least popular baby names last year, according to the Office for National Statistics. We looked at how many times they were used, compared to the number of adults choosing these names when changing a name by deed poll.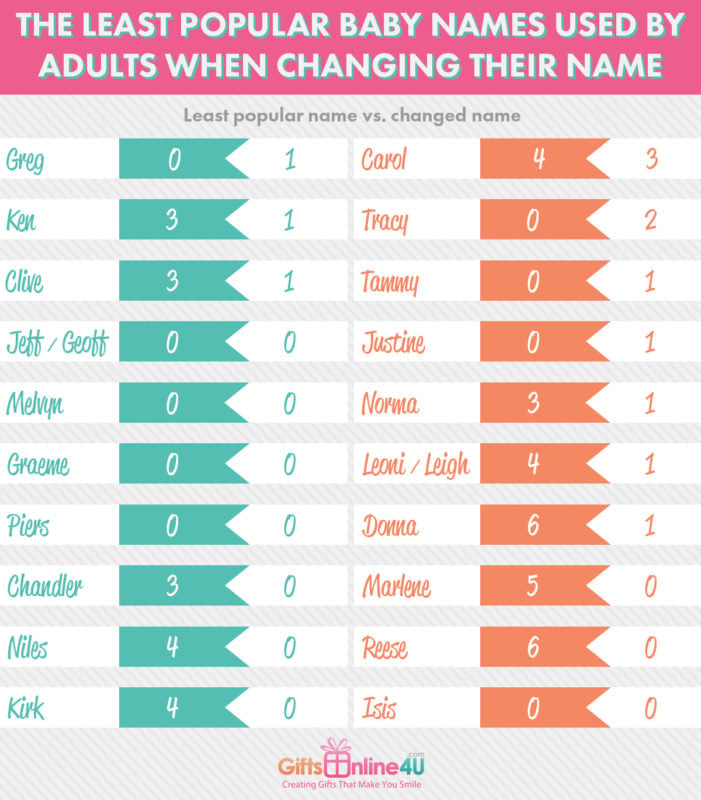 What does 'changing name by deed poll' mean?
There's no law against you waking up one morning and demanding that everyone now refer to you as a new name, but if you want to make it stick and live your life with your new persona, you'll need something called a deed poll. 
A deed poll is a document often required by formal organisations such as your bank, passport office or DVLA. Basically, all the important stuff. This is so these organisations can confirm your identity and make sure there is no fraudulent activity going on. After all, anyone can say their name is something it isn't. 
There are two different types of deed poll, an enrolled and an unenrolled deed poll. You can apply for an unenrolled deed poll as soon as you turn 16. An enrolled deed poll can be done once you've turned 18 and it means your new name will appear on public record. 
So now we turn to you, if you could change your name to anything in the world, what would you choose? 
________________________________________________________________________
*Methodology
GiftsOnline4U sent a Freedom of Information request to the Ministry of Justice in May 2020. 
The raw data looking at the number of people changing their name by deed poll for the past 10 years suggests that in the past decade over 14,000 people have changed their name. 
2009 – 137 
2010 – 191 
2011 – 182 
2012 – 195 
2013 – 233 
2014 – 252 
2015 – 1556 
2016 – 2539 
2017 – 3023 
2018 – 3550 
2019 – 2641 
The data focusing on the exact names changed by deed poll are 2019 data only. 
Details showing the least popular baby names in 2019 are according to the Office for National Statistics.