For the fourth year running, Lincolnshire Technology and Innovation Awards, organised by CityX, celebrated the county's most innovative and creative digital technology companies for 2018. Held at the Lincolnshire Showground, Lincs Tech Week is supported by Lincoln University and aims to educate and reward existing businesses as well as educate companies improving their expertise and knowledge in the tech field.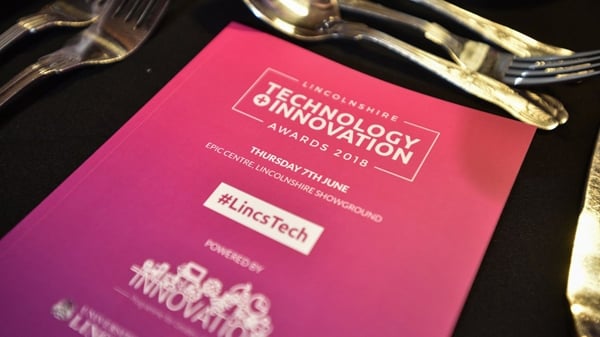 (Photo: Steve Smailes for The Lincolnite)
As a company that prides itself on continuous innovation and development of our digital approach, we decided to enter for 3 awards this year in the hopes of showcasing our digital and technological achievements. The judging panel made up of business leaders and experts in the field from across Lincolnshire, shortlisted applicants from over 120 entries across the 19 categories, leaving around 60 local businesses and individuals selected for the awards ceremony. We were delighted to be shortlisted for Product of the Year with our exclusive custom watch dials as well as listed as a finalist for Online Retailer of the Year.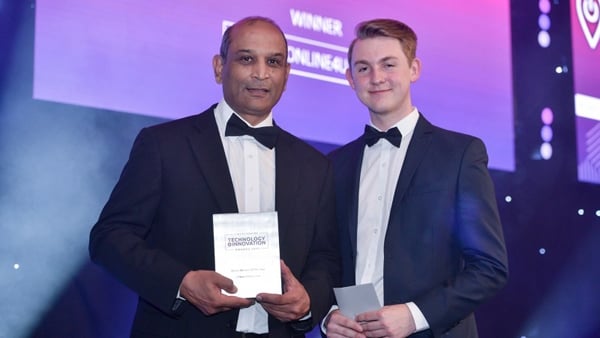 Our Managing Director collecting Online Retailer of the Year Award (Photo: Steve Smailes for The Lincolnite)
Incredibly, we were announced the winners of Online Retailer of the Year 2018! Thanks to the hard work and dedication of the GiftsOnline4U team, we have been recognised for our growth achievements and fresh product ideas.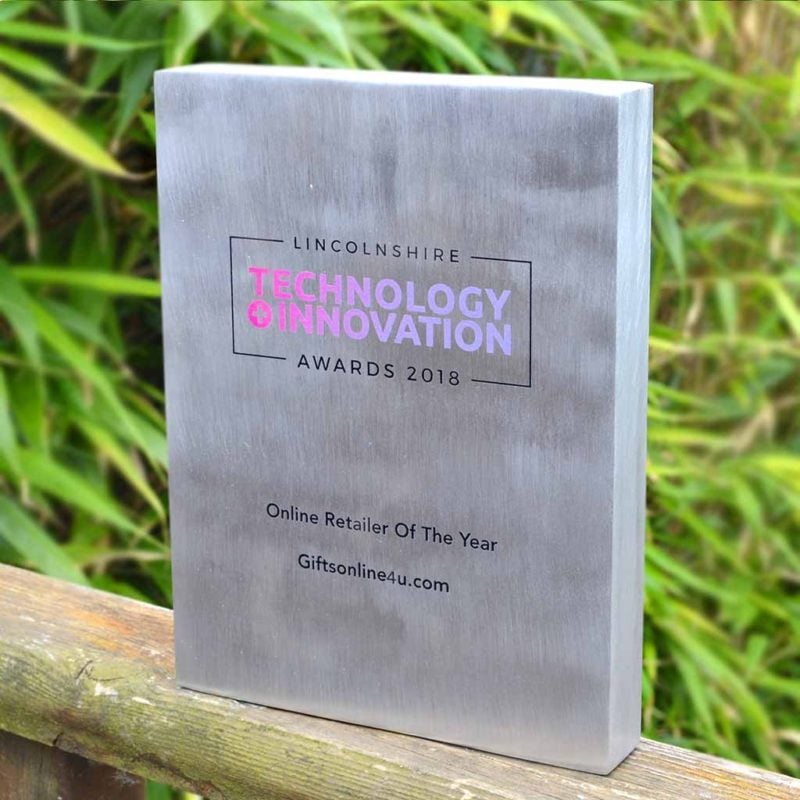 Our lovely Website and Administration Executive, Gary said "I am so thrilled to see that the hard work and efforts of all of the GiftsOnline4u team has amounted to winning this award. Sharing the same vision and goals has allowed us to develop innovative ideas that will help us continually push forward as a growing business in the future."
We would like to congratulate the Online Retailer of the Year's highly commended finalist 'Apple and Pips' who create wonderful bespoke hampers for parents and babies, as well as all other finalists and highly commended businesses and entrepreneurs.
The Lincolnshire Tech and Innovation Awards was an interesting evening where we learnt about incredible talent in the county and how much the digital industry brings to the economy of Lincolnshire. From fast-growing digital marketing agencies achieving amazing things through digital campaigns, to 3D drone photography specialists – it's safe to say our county has a lot of talent!
Head over to the Lincolnite for more on the other winners and finalists of the Lincolnshire Technology and Innovation Awards 2018.