As part of our Coronavirus eBook series, we've looked at some interactive activities that parents and children can do together. One of those is creating an indoor garden. Read our personalised FREE ebook to find out more: eBook: Creating A Magical Indoor Garden
Gardening as a hobby stands quite tall above the rest firstly because it's a great form of exercise – have you ever dug up weeds, mowed the lawn and pruned bushes without working up a sweat? But also because it's a fantastic way to be outdoors and in nature. Being in nature, or even viewing scenes of nature, reduces anger, fear, and stress and increases pleasant feelings. Exposure to nature not only makes you feel better emotionally, it contributes to your physical wellbeing, reducing blood pressure, heart rate, muscle tension, and the production of stress hormones.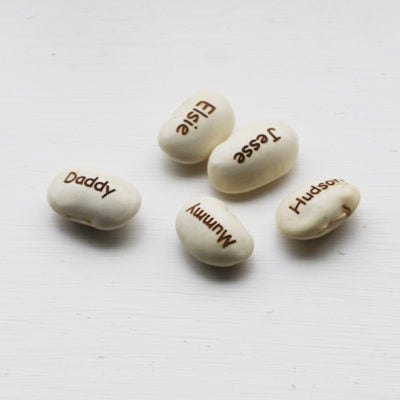 Sadly, not all of us a) have the time to maintain a garden b) have a garden and therefore we spend a lot of time outdoors in parks to get our fix of nature. Yes, it's not the same but at least we're seeing some greenery. Often many of us dream of having big gardens but realistically depending on where we live – that might not be possible.
In quite a few urban areas where garden space is quite a rarity, indoor gardens have become a new trend. They are must lower maintenance but bring in a sense of the outdoors into your home and actually enable you to 'live' in nature. It's pretty straight forward to do and actually quite cost effective depending on the plants you choose and if you grow from scratch. Window gardens are a great idea and allow you to mix and match between plants that thrive indoors and plants. Herbs do incredible well in small planters and you could even use mugs as plant pots to make your indoor garden look slightly quirkier.
At GiftsOnline4U we love the idea of an indoor garden, but of course we have to add our own spin on it and offer personalisation too! It wouldn't be us if you couldn't personalise your garden.
We've launched a range of personalised seeds that start off a tiny beans with a name or message on. These then need to be planted and then they'll grow into unique, one of a kind personalised plant. We can't tell you how or why (that's our secret) but they will look amazing and certainly impress any visitors to your home.
Obviously, they work really well as a gift for any gardening enthusiast but also for anyone who does live in a flat or
doesn't have a garden – it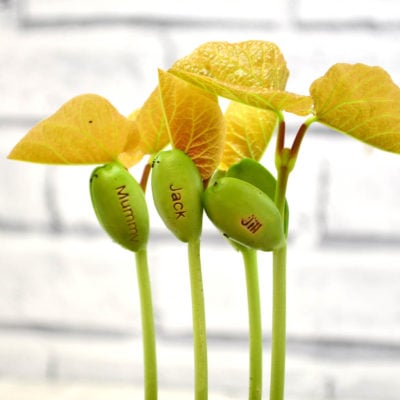 gives them a chance to grow something from scratch and see how green fingered they really are!
During the Coronavirus pandemic, we are offering our personalised seeds at a reduced price for families to use as a 'project' to do with their children. Read our personalised ebook on 'Creating a Magical Indoor Garden' to see why we think this is a great idea to use with kids. However, it's not just exclusive to children, a lot of elderly people are in isolation and this is a great idea for them to as a way of seeing something special grow out of this chaotic time. Why not gift some personalised seeds to them as well?
If you don't fancy growing your own seeds and creating an indoor garden from scratch then why not use our colouring book garden plants and create one using pens, pencils, felt tips pens and crayons instead?