100 Gift Ideas From A Son On Father's Day
It's that time of year again, to show our dads how much they mean to us! But it's not always that easy as you know. Finding the perfect fathers day gift can be a real struggle, especially when there are so many options to choose from! We're here to help you narrow down your search for the perfect gift
On this page we have constructed a guide to help you on your journey to find the best possible gift for your dad. All dads are different, they have different interests and hobbies, that's why we have categorised our gift ideas so that its easier and quicker for you to narrow down your search and find that special present. This guide is organised into 10 categories and within each category are 10 sub-categories, giving you a wide range and variety to choose from. Whether your dad is into sport, travel, tech or even just food and drink, it doesn't matter…. We've got you covered!
So if you're finding it difficult to find your dad the perfect gift this fathers day, rely on us to help you find the perfect gift, or at least fill you with some inspiration!
In the final section of this guide, we have included some tips and ideas on how to save money this Father's Day. Sometimes the little things in life are more precious anyway! Either way we have listed 10 ways you could save money this year.
Personalised Gifts:
Photo Gifts: Consider gifting your dad with a photo album, displaying some of the wonderful moments you have shared together. A photo frame with a personalised engraved message on it such as: "Happy Father's Day Dad – You're The Best." Would make for a great gift.
Engraved Gifts: This can vary from so many different items, ranging from gold, silver or bronze pocket watches, or wrist watches to pen gift sets. If your dad is into his cheese and crackers, why not think about a personalised engraved cheeseboard? Whatever he enjoys, you'll be sure to find him something special in this category!
Customised Home Décor: For example a personalised doormat or some bathroom towels. If he is thoughtful about a nice looking home, a gift in this category would not go amiss.
Monogrammed Gifts: A label to go on a bottle of his favourite alcohol, or printed on the face of a wrist watch with his initials are thoughtful ideas.
Embroidered Clothing: Think about things like bathrobes, and hats or even a new bed sheet. These gifts are wonderful because they are hand crafted and show that time and effort has been taken to ensure they look stunning!
Personalised Accessories: It's 2023 so it's likely your dad is up to speed with a new mobile phone, so why not think about getting him a personalised phone case? Or even a small piece of jewellery with an engraved message, like his name for example on a pendant.
Customised Pet Gifts: Remember when your dad was against pets? Well now he's gone and got himself a dog that he loves! Think about getting a dog tag or collar, personalised with its name on! Or even a pet bowl for food and drink personalised with a picture of your pet on the outside and his/her name.
Personalised Office Supplies: (e.g. desk organizers, mousepads) Does your dad work from home? Then make his life that little bit easier and think about getting something like a new engraved pen set, or a wireless phone charger!
Customised Kitchen Items: Glassware is always a stunning option for kitchen items. Engrave the sentimental message you'd like on a tumbler, gin glass, pint glass or wine glass. Or even make it even more special and look at personalised alcohol like whiskey or champagne!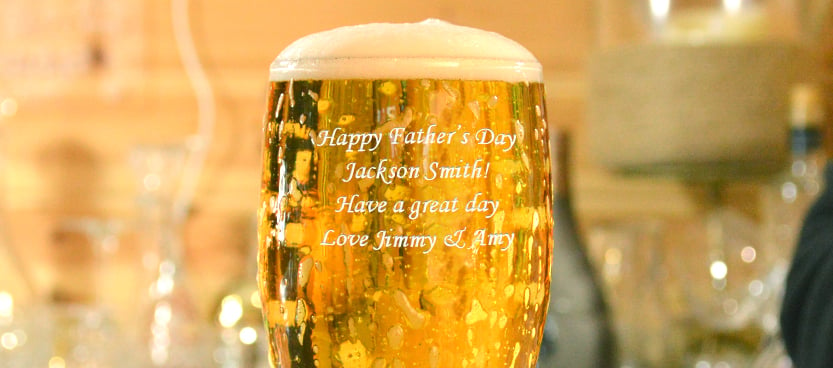 Tech Gadgets:
Wearable Tech: Is you dad into his tech and gadgets? If so then why not purchase him a smart watch to make calls, and set daily reminders! Or even a fitness tracker if he's into his health, to make sure he's completing his fitness goals!
Smart Home Devices: Like for example a smart thermostat, so he can control the temperature of his home remotely! Imagine you've had a brisk day out together in the snow and want to make sure the home is warm when he gets back. This is the ideal gift for situations like that. Or even think about getting him a home assistant such as Google Home to help around the house. If he is a couch potato, then try a smart lightbulb that connects to wifi so he doesn't have to move from his chair to switch the light off.
Audio Devices: Consider headphones (wired or wireless), or a bluetooth speaker. If your dad loves to listen to music, radio or podcasts throughout the day, then help him do it with ease with one of these affordable options.
Phone and Tablet Accessories: Does he keep breaking his phone? Get him a durable phone case that will last for ages! Phone or tablet stands are great if he likes using his device to watch his favourite shows, these stands make life so much easier! Fed up of cables getting in the way? Fear not, were here to help you avoid that irritation with a wireless charger, perfect for clutter free spaces!
Drones and Camera Equipment: Does he like to record special moments and share them with friends or family? Why not think about a Go-Pro! These cameras are fantastic at capturing things from a first person point of view. Whether he likes cycling or skiing it doesn't matter. These devices are waterproof and can endure almost any environment. Alternatively if he enjoys looking at things from a different perspective, why not get him a stunning new drone? Perfect for enjoying birds eye views of different landscapes!
Gaming Accessories: Is your dad a keen gamer? Make this fathers day extra special by gifting him some new gaming accessories. From wireless keyboard and mice, to a new surround sound gaming headset the options are endless. If your dad has been extra special this year, push the boat out and get him a new gaming monitor or a memory foam gaming chair for those long gaming sessions.
Laptops and Tablets: Does he work from home or just enjoy technology in general? Consider some on the go tech gadgets, like a new tablet to keep his work, games or entertainment apps at his fingertips! For more work based gadgets, gift him with a new laptop! Easy to transport from A to B, and making work life so much quicker and easier.
Computer Accessories: Maybe he needs more storage for his work documents? Think about getting an external hard drive for more memory! Is his old keyboard and mouse sticky and dated? Why not get a new wireless set for easy use and satisfying mouse clicks. There are a huge range of gifts in this category. Go take a look!
Smart Luggage and Backpacks: Anti theft backpacks are incredible for safety. If your dad like to take his expensive laptop around with him in his backpack, keep it safe with an anti theft backpack – slash proof and waterproof, comes with hidden zips and many more features. Make travel life easier with some smart luggage – Some come with built in motors to allow the suitcase to trail alongside him on its own. Sparing your arms from aching and allowing them to be free to use still.
Virtual Reality Gifts: Mainly used for gaming for truly immersive family fun entertainment. Bare in mind these devices are quite pricey, but so worth it, considering the endless fun you can gain from it! If you already have some VR tech, maybe consider gifting a carry case or some accessories?
Sports Gear:
Golf Equipment: Is your dad into sports? Golfing in particular? Then why not think about gifting him with a new golf club or club carry bag? Maybe some personalised golf score card holders, or golf markers? These make the perfect gift for any golf lover!
Fitness Equipment: Maybe think about some home workout equipment, like weights or a weighted punching bag! If he is more into cardio then consider gifting your dad with a treadmill! After all health is the most important thing, so a gift in this category will be sure to be well received.
Running Gear: Is your dad a fitness fanatic? Then help him enjoy his daily runs with a new pair of memory foam trainers, or some breathable socks to keep his feet healthy. Maybe think about getting him a fitness tracker so he can see if he is reaching his daily fitness goals!
Team Sports Equipment:  Basketballs, footballs, or kits and bibs are all potentially handy for any team sports he may play. There are many different items you can look for in this category.
Cycling gear: Safety first! So consider gifting a comfortable helmet, or a super secure bike lock! Maybe he has been complaining about how uncomfortable his grips are on his handles, so look into a new set for him! There are many different accessories you can look into for cycling fans. Another one is maybe a storage bag to clip onto the frame of the bike, if he likes to carry his valuables along with him.
Water Sports Equipment: (e.g. kayaks, paddle boards, life jackets) Does he enjoy going to the coast and spending the day in the water? Then why not let him know how much you care by getting him a paddle board or a wind surfer to make those moments even more precious to him.
Fishing Gear: We all know how much dads love to sit and relax by a river in the sunshine catching fish all day, so why not think about getting him a new set of rods, or even some tackle to help him catch the biggest fish? A new chair would be ideal as fishing is a patient sport and requires you to sit there for hours on end. Whatever your dad needs in this category, it will be sure to light his face up this Father's Day.
Camping Essentials: If he enjoys the great outdoors and being one with nature then you cant go wrong with some good old camping gear. Consider a new tent this Father's Day, or some new cooking appliances. If he looks forward to a good sleep at the end of the day, get him a thermal sleeping bag for a comfy night's sleep.
Winter Sports Gear: Does he enjoy the brisk winter weather sports? Some new skiing boots or even just some warm waterproof gloves are a great idea. Maybe think about some new ski goggles or a helmet!
Hunting Equipment: Is your dad more traditional and enjoys a day out hunting? Then why not look at hunting backpacks, rifle carry cases, or caps.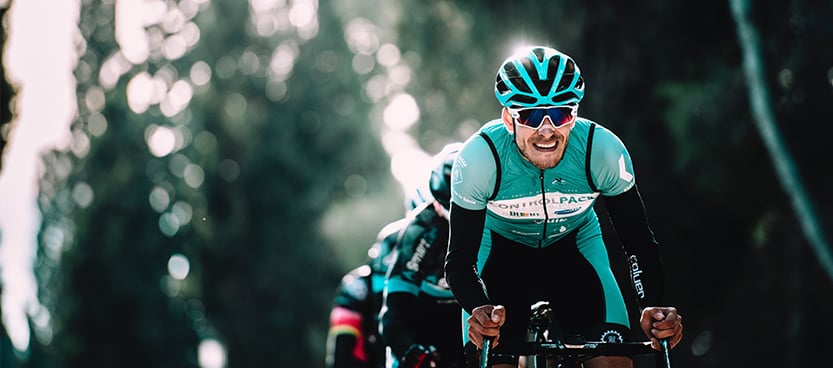 Grilling and BBQ Accessories:
Grilling Tools: Make this summer easier with a new set of BBQ tools for your dad, like spatulas and tongs. Think about getting these personalised to make this gift even more sentimental.
Grilling Cookbooks: Consider getting him a smoking cookbook to help him hone in on his grilling skills. There are a wide variety of different cookbooks so have a browse!
BBQ Wear: Think about gifting some oven gloves or a BBQ design apron. The perfect gift for a keen griller. These can be personalised too with his name and a design on the front. Think about message like "King Of The Grill" to make these gift options unique to him.
Grill Accessories: Grill mats, smoker boxes, grill brush, grill scraper and grill lights, as a few examples. The list goes on depending on how serious he takes grilling as a hobby. But either way we're sure he will love a gift in this category.
Grill Protection: Gift a BBQ storage bag to protect those expensive tools and accessories. To help keep it easy and clean around that area, consider getting a grilling mat – super easy to clean.
Meat Thermometers and Probes: Make sure everything is getting cooked through properly, as safety is the most important thing! Most importantly make sure it is at the right temperature EVERY time.
Wood Chips and Pellets: Looking to cook some meat quickly? These fast lighting chippings light rapidly and get really hot. They are ideal for cooking meats that don't take long to cook! Cheap but essential for any BBQ enthusiast.
Grill Grates and Baskets: Prevent a mess being created with these wonderful grates, used for small pieces of food, whether its meat or vegetables from falling down through the grill.
Grill Cleaning Tools: Make sure your dad is using the best equipment to clean up with. BBQ tools like brushes and scrapers are a staple for any king of the BBQ. Make sure he has the essentials to make his time in the sun that little bit easier.
Charcoal and Propane: Keep your grill burning hot all day long, and look at getting some essential charcoal bags for your dad. A must have for any cook! Or even use propane gas if you have a more modern BBQ.
Outdoor Gear:
Camping and Hiking Equipment: These include things like tents, backpacks or hiking boots. Make hiking more enjoyable and simple with the proper equipment! Help your dad enjoy his outings with a thoughtful gift like a new tent or sleeping bag for his camping trips.
Fishing Supplies: If he loves to go out and be one with nature, we're sure he loves a good fishing trip! You should consider getting him a new box for his tackle, or a new fishing chair for the hours spent beside the lake.
Hunting Equipment: (e.g. rifles, binoculars, hunting knives) Hunting is a skilled craft, and if your dad participates in it, make sure he's a cut above the rest with the best gear! Something in this category will be massively appreciated by any hunting fanatic in your life.
Water Sports Gear: For example, Kayaks, life jackets or paddle boards. If he likes to go out in the water even in the most brisk weather, consider getting him a warm insulated bodysuit.
Winter Sports Equipment: For instance new skis or snowboards. Or even some winter footwear and snowshoes. If he is really into his snowboarding, why not make this fathers day extra special and gift him some personalised snowboards with his name on!
Climbing Gear: Like ropes or climbing shoes. Climbing can be a dangerous sport so make sure your dad is going to be safe with the correct gear. The best way to show how much you care! Consider gifting him a harness or a chest restraint to keep him doing what he loves without injury.
Biking Gear: Does he take his cycling seriously? Then think about getting him a new personalised jersey with his name on, or even a professional water bottle. If it's more of a weekend hobby for your dad, then consider a new helmet, grips, bike lock or cycling tee shirt. Try and lure him into a conversation and find out what he needs discreetly. Then surprise him on the big day.
Outdoor Cooking Equipment: (e.g. portable grills, camping stoves) Maybe think about getting him some cooking utensils or even an apron or gloves. There's a massive range to choose from, so make sure you have a good look.
Camping furniture: If he is a keen camper, then make his trips more enjoyable with some comfort. A good choice is always a nice camping chair or even a hammock. Make sure he is eating in style, so think about getting him a new camping table… (Foldable ones are always ideal.) Or you could go the extra mile for your dad and get him an inflatable sofa for some afternoon naps in the sunshine.
Navigation Equipment: You cant beat the classics, get your dad a new map or compass to help him navigate his way around. Complete these gifts with a personalised diary or notebook for jotting down coordinates or times.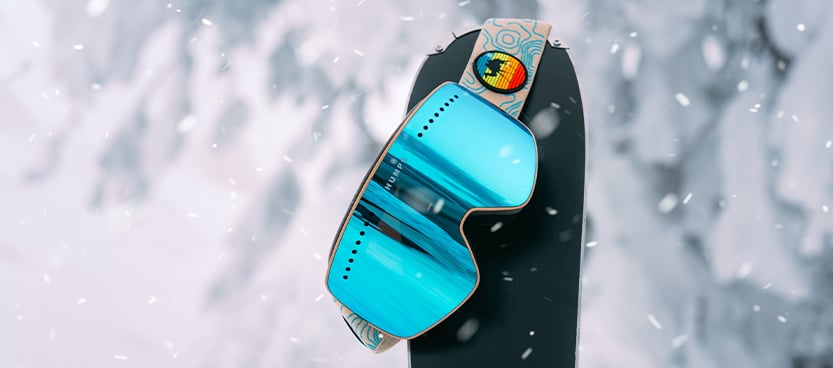 Fashion and Accessories:
Smart Shirts and Ties: Give your dad the gift of style and swagger this Father's Day, with a new tie – there are hundreds of thousands to choose from! And maybe a matching shirt to complete his look. No matter how old your dad is, make him feel young with a smart shirt and tie set.
Casual Wear: This category includes shirts, polo shirts and shorts for casual wearing. Help your father choose comfort and practicality over anything else this Father's Day. You cant go wrong with items in this category.
Jeans and Pants: Find some designer jeans made from premium materials to go out for special occasions or meals. These jeans are sure to last your dad years to come! Alternatively gift your dad some comfy pants for more casual lounge wear. The perfect gift for a stay at home dad.
Footwear: There's so many types of shoes out there for all of your needs, so lets help your dad walk in comfort and style. Consider a new pair of comfy walking shoes or some light running shoes. If these don't take his fancy maybe just some comfy slippers or sliders for lounging around in, or some footwear designated to sports like football, rugby or golfing shoes.
Belts and Braces: Finish off his style with a nice new leather belt or some braces! The perfect gift for an old fashioned dad.
Headwear: Some stylish headwear wouldn't go amiss. Whatever your dad's style is, you'll find it in headwear, from bobble hats, to caps and snap backs. Whether he likes breathable headwear or something to keep his head warm its all right here!
Winter Wear: Does your dad hate being cold over the winter period but just has to go for his morning stroll? Then help him take the heat with him with a new pair of gloves or a woolly scarf, the perfect gift for those winter days. Why not even get him some hand warmers that he can stick in his pocket and be sure to have toasty hands all day!
Watches and Jewellery: Is your dad into looking smart and stylish? If so look at purchasing him a wonderful timepiece. Watches are traditional and very popular accessories. So why not surprise your dad to a fresh, flashy one, or even a smart pocket watch if he like to wear a suit! Jewellery is a great sentimental gift. Consider getting these pieces engraved for more of a meaningful keepsake. Items in this category range from rings, to necklaces, to wrist-wear and even piercings if he so desires.
Money Organisers: Consider purchasing some fancy money clips, that look very suave and keep your cash notes together. Or even a standard leather wallet? You cant beat the classics…. Help him keep his money and vouchers organised! Why not personalise one for him, with his name or a short message printed on the front, or even if he is a keen football fan consider gifting him a football wallet.
Eyewear: Is he a holiday kind of person? Does he enjoy the lovely sunny weather in the beer garden? Then keep him looking cool with a stylish new pair of sunglasses. There are so many different designs! On the other hand does he need glasses to help his vision? Are they looking a bit dated? Don't hesitate to purchase him a new pair and help him see with confidence.
Hobbyist Books and Magazines:
Fiction and Non-fiction: Whether your dad is a keen reader or is just starting to discover the wonderful world of books, there is something in this category for everyone to enjoy. From non fiction books which are mainly entertaining memoirs of people who have lived and left a legacy, to fiction books to engulf the reader in a fantasy world. Books are timeless gifts and are always warmly appreciated.
Biographies and Memoirs: For a father who enjoys real life stories and to broaden their knowledge, biographies and memoirs are a joy to read. Does your dad have a favourite celebrity or band? You can bet they probably have a book out about their life story. Consider purchasing it for your dad this Father's Day to put a smile on his face.
Sports and Fitness magazines: Does your dad like to reminisce on old sporting histories and just keep up to date with sports news in general? A magazine in this category would be perfect to keep him entertained for ages! Maybe his father or his grandfather was a professional athlete, so try and find a book or article about their sporting story and give a truly meaningful gift this Father's Day.
Home and Garden Magazines: Is fruit and vegetable growing a passion for your dad? Is he always out nurturing his plants in the sunshine? Then a home and garden magazine or book would be the perfect gift to give him knowledge on how to grow different species of plants and food.
Cooking and Food Magazines: We all love food, so share the gift of making your own with a cookbook or food magazine. Nothing gives you a more feel good feeling than cooking with your dad and sharing the first bite of that home cooked pie! Make memories that last forever and gift your dad a cook book this father day.
Travel and Adventure Guides: If he enjoys travelling and going on new adventures, gift him some inspiration this Father's Day with a book in this category. Every time he sits down with his tea he can flick through the beautiful pages of the world and maybe plan a trip himself!
Business and Finance Books: If your father is into stocks and shares or just businesses in general, then he would most certainly love these! Financial Times is the world's leading business newspaper from London, and has made it's task to keep you up to date on financial matters and economic journalism.
Music and Entertainment Books: If your father figure has a favourite band or singer, like maybe Elton John for example or Guns 'N' Roses, then maybe out there there is a book written on them. So go check out the best books in this genre and gift your dad something sentimental this Father's Day.
Science and Technology Books: Broaden his scientific brain with a mind boggling book about science and tech. These books are filled with interesting facts and figures and every time your dad will open one of these books he'll be sure to learn something new and interesting!
DIY and Craft Books: Does he enjoy some DIY work, and making changes to his house or his man cave? Then a book in this area would be perfect for him, giving inspiration and new ideas. Keep his hobbies alive with new and enjoyable projects!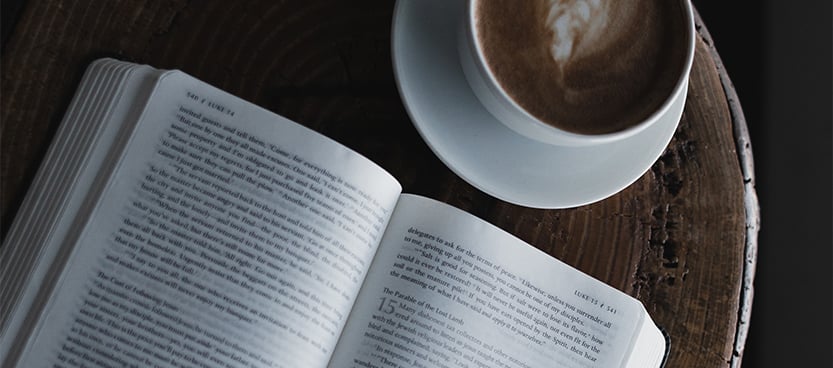 Food and Beverages:
Grocery Items: Get your dad a grocery mystery box filled with loads of food essentials, anyone can appreciate a top up on household goods. Personally select what you put in to make it a more special gift.
Alcoholic Beverages: Consider getting him some of his favourite alcohol! Whether its champagne, whiskey, rum, wine or port, why not upgrade this and get the bottle engraved and personalised, or make it a gift set accompanied with a tumbler.
Gourmet Coffee and Tea: Why not gift some rare coffee beans or tea leaves? Think about getting a gift set for him along with some other brewing essentials like a tea strainer or a set of spoons! For some professional and different ranges of coffee and other drinks, why not consider getting your dad a coffee machine, making morning coffees quick, simple and undeniably tasty!
Speciality Foods: Gift a special food set for whatever takes his fancy. Like for example there are pastry selections with lots of different options to choose from, or even the traditional strawberries and scones gift set, always delicious! There is always a fan favourite meat hamper, filled with a selection of different meats to try and delivered directly to your door!
Baked Goods: Does your dad have more of a sweet tooth? If so you should look at getting him a brownie hamper or any cake or muffin hamper! Or make him your own home-made goods for a wonderfully personal touch!
Cookbooks: Give the gift of inspiration this Father's Day and give your dad a book full of new recipes to enjoy! If he is a keen cook then he will love finding new meals in a new cookbook to make for the family!
Kitchen Gadgets: To make life in the kitchen simpler and more fun, gift some kitchen tech this fathers day, like for example a toastie maker, a new blender or a coffee machine. Or even an Alexa to ask for recipes and set timers for you and much more!
BBQ Supplies: Discover some incredible meat hampers full of burgers and chicken thighs and BBQ ribs for dad to cook on the BBQ! To add some flare to his flavours, why don't you get him a spices and flavourings set! The best way for him to perfect his grilling sessions! Alternative to powdered flavourings, discover some sumptuous sauces to splash across his meals.
Snack Foods: Why not make your own little baskets full of all of your dads favourite snacks for when the footie is on! A few ideas might be a six pack of his favourite beer, some peanuts, pistachios, crisps, pork scratchings, and many more! Fill it with whatever he likes and he will certainly love this personal gift!
Restaurant Gift Cards: Where does your dad like to go out to eat? Or where has he not been before but would like to go? Treat him this fathers day with a gift card to a fancy restaurant!
Travel and Experiences:
Hotel and Resort Stays: No matter what his preferences are, you'll be sure to find something he will love in this category, whether he likes quiet weekends away with his family, or a vibrant, exciting couple of days! Make this year truly memorable and spoil him to a wonderful stay at his favourite hotel or resort.
Adventure Tours and Activities: Indoor skydiving, driving experience, helicopter ride, Go Ape, or even an escape room. Make it the best experience this Father's Day and go for a family day out on an adventure.
Sporting Events and Concerts: Take your dad to watch his favourite sports team live, whether its football he's into or golf, rugby, cricket, it doesn't matter! Alternatively if he is into his music take him for a day or a weekend away to a concert.
Spa Treatments and Massages: If your dad is always moaning when he gets up from his chair with a bad back or aches and pains, then consider taking him off on a relaxing spa day or a massage.
Golf or Tennis Lessons: If your father is an active sporty person and is keen to learn, then why not get him lessons in his desired sport, for example tennis or golf! This is the perfect gift for any sport lover who wants to improve their skills.
Wine or Beer Tastings: Treat him to a day out with a wine or beer tasting experience. Gift your dad a day to remember with a wonderful tasty experience.
Cooking Classes and Food Tours: Does he love food? If so, let him know how much you care this Father's Day by getting him a class or tour in this category! Discover new foods, new tastes and new ways to cook, it doesn't matter what age you are there is always something new to learn about food!
Thrilling Experiences: Does your dad like a thrill or a challenge? Then a thilling experience like skydiving, paragliding, bungee jumping or rock climbing are the best options for him! Book a day away and enjoy some lasting memories with your dad.
Snow Experiences: Ski or snowboard lessons are a great option if your dad likes to dive out into the snow! Consider not only lessons but if your dad is already skilled then take him on a weekend trip to do a snow sport he enjoys!
Nature Experiences: Outdoor excursions and nature hikes are brilliant gifts for someone who loves the great outdoors. A hiking trail or even just a walk through the local woods are cheap ways to have a fulfilling day of quality dad time.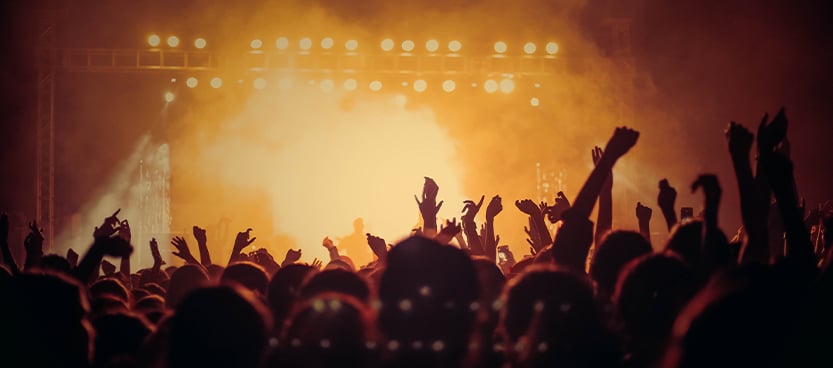 DIY and Home Improvement:
Power Tools: This includes things like electric drills, sanders and saws along with many other things. Power tools help to speed things up and make life easier too.
Hand Tools: Include things like, hammers, screwdrivers and wrenches. If he likes to get more hands on and not rely on power tools, then a gift in this category will be perfect for him. Sneak into his toolbox and see what tools are blunt or worn and surprise him with a new one this Father's Day!
Storage: This fathers day consider gifting a new toolbox or organiser to help keep his tools in the right order! Or even get a steel wall mount for him to hook all of his tools onto in an orderly fashion, and he wont have to dig through piles of tools to find what he needs!
Home Repair and Maintenance Books: Give some guidance and inspiration this Father's Day by gifting him a new home repair book! These books are always full of unique solutions on how to do things. If he loves renovation then a book from this category would be ideal.
Painting Supplies: For example, brushes for painting intricate areas, rollers for painting large surfaces or paint sprayers to help apply an even coat to walls. There's a massive range of painting equipment and tools and if your dad enjoys mixing up colour schemes, consider a gift in this area.
Electrical and Plumbing Supplies: If like many men, he doesn't like to call someone in to do things for him, then give him a helping hand when doing it himself! Consider gifting him some new wiring, piping or fittings.
Woodworking Supplies: Woodwork is a very popular hobby. Why not get your dad some more lumber, or a box of screws or nails!
Lawn and Garden Tools: Does your dad enjoy his time out in the garden making sure its looking pretty all year round? Well make life easier for him by gifting him a new lawn mower, trimmers or a shovel.
Home Security: Consider gifts like cameras to secure the house, or a Ring doorbell with a built in camera to see who is knocking at your door from any device. Help your dad keep his family safe and secure with new security gadgets and look after the people he loves.
Smart Home Devices: Regain control with some home automation devices scattered around the house to help make tasks simple, like not having to get up from your seat to turn a light on – get a smart light bulb, or having to get up to turn on the television – get a smart socket that turns on though voice automation.
Budget:
We understand that it's important more than ever to budget and make the most of the money you have. We also know Father's Day is a special occasion and you want to get something special for the day. But we also went to make sure that you consider the amount of money you are going to spend so you do put yourself under financial pressure. Below are 10 tips which will help to avoid this.
Set a Budget: Determine the maximum amount you can spend and stick to it.
DIY: Create a handmade gift or card for a personal touch.
Shop Early: Look for deals and discounts ahead of time to avoid last-minute price hikes or out of stocks.
Compare Prices: Research the same or similar products from different retailers to find the best deal.
Shop Online: Online retailers often offer better prices and discounts compared to brick and mortar stores.
Consider Group Gifts: Pool funds with other family members or friends to purchase a bigger gift.
Use Vouchers and Promo Codes: Look for discount codes or coupons that can be applied to your purchase.
Opt for Practical Gifts: Consider items that are useful and practical, such as foodie gifts or gadgets.
Think About Experiences: Consider these, such as a virtual cooking class or wine tasting, instead of physical items.
Use Reward Programs: Check if your credit card offers rewards points or cashback on purchases that can be applied to future gifts.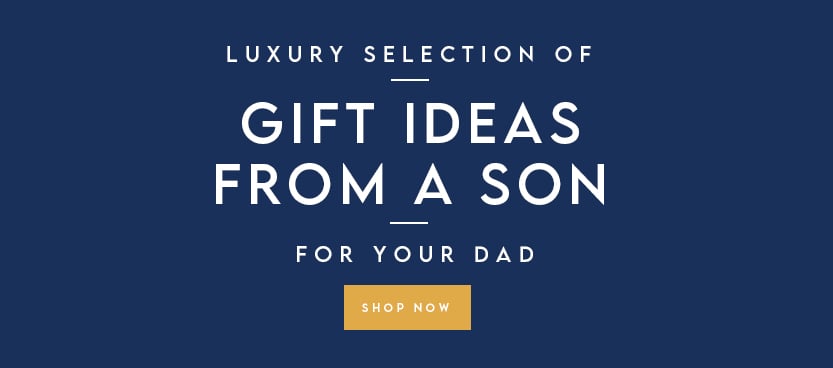 Summary:
We hope this guide has given you some inspiration and ideas on what to get your dad on his special day! We hope you have used this guide as a strong starting point to help you find a great gift. With our help you can make this day unforgettable for your dad, and show him just how much you care. No matter what you gift him at the end of the day just remember that you are the best gift he could ever receive. He will be over the moon as long as you are there!
We have also put together a list of additional guides which you may find useful for Father's day gifting.
Father's Day Gifts 100 suggestions
Father's Day Gifts For Dad 100 suggestions
Unique Father's day Gifts 100 suggestions
Personalised Father's Day Gifts with Photos: 100 Ideas