100 Gift Ideas For Grandad on Father's Day
Father's Day is just around the corner, and if you're like many people, you might be thinking of your grandad on this special day and searching for the perfect gift to show him how much he means to you. While it can be difficult to come up with a gift that can really express your appreciation for everything he's done, these unique and Father's Day gift ideas and keepsakes are sure to put a smile on his face.
This gift guide is unusual in that we have created 10 categories and we have included 10 gift ideas based on that. They go beyond the standard Father's Day gifts like boring old ties and socks. Instead, they offer a wonderful range of unique gifts that cater to your grandad's interests and hobbies. If your grandad loves spending time outdoors for example, consider finding him a gift from the "Outdoor Adventure" category, which includes items like camping gear such as camping mugs or hiking boots for example. Alternatively, if your grandad is tech-savvy, browse the "Tech Gadgets" category for cutting-edge electronics like smartwatches and virtual reality headsets, to immerse him into a different galaxy entirely!
One of the best ways to make a gift truly special is by personalising it. Some examples of this include your own unique prints or engraved products! That's why the "Personalised Gifts" category is a great option, as it includes a variety of customised items like photo books, engraved photo frames, glassware all with messages of your choice. If you grandad enjoys a good tipple, consider our personalised selection of alcohol or tumblers also consider range of Zodiac gifts which we are sure will be received well.
Whatever category takes your fancy, the guide will help in finding the best gift possible present. So go ahead and start discovering and make this Father's Day one your grandad will be sure to remember and enjoy.
Outdoor and Adventure Gifts:
Camping Accessories: Maybe a camping mug, to sip his favourite hot drink, or a backpack, to carry his flask, all perfect for hiking!
Outdoor Electronic Devices: For example, a waterproof camera for recording outdoor adventures and making long lasting memories. Or even a Go-Pro to capture those memories in first person.
Camping Cookware: A portable campfire or grill, to enjoy those tasty burgers on the go! Or consider a personalised apron or set of tongs!
Outdoor Sightseeing Accessories: A set of binoculars if he is a bird watching enthusiast, or even perhaps a telescope to gaze beyond the stars!
Outdoor Clothing: Consider a personalised fluffy or a beanie hat if he enjoys going to see his football team or just to keep his head warm, or a big woolly jacket for those long morning dog walks. Even a pair of comfortable hiking boots for tough uphill climbs.
General Hiking Accessories: For example a fold up chair, to take a tea break amidst a wonderful view! Or even a multi-purpose tool – handy for any problems you may encounter whilst on a long trek, consider a personalised multi-tool with a heartfelt engraved message.
Outdoor Weekend Escapes: Maybe think outside the box with a weekend trip away, to Go Ape, or even a glamping trip? Perfect for an outdoors, keep fit enthusiast!
Electronics Accessories: To create a picture perfect memory, consider a tripod for your mobile device to capture sturdy, accurate pictures and/or videos. Perhaps a portable waterproof speaker, to indulge in your music whilst cooking a burger on your portable grill!
Outdoor Hydration Gear: Ensure you're hydrated whilst out in the elements, consider a personalised water bottle or camping mug! The perfect father's day gifts.
Outdoor Sports: Maybe your grandad is a golf or fishing enthusiast? Consider a new fishing rod, or new golf clubs. Even a golf club carry bag or some fishing tackle! We're here to think of gifts for you, so you don't have to rack your brain, be sure to keep reading for more inspiration!
Tech and Gadget Gifts:
Smart Home Devices: Maybe a smart thermostat, to enjoy a comfortable temperature without the need to move from his armchair. Or even an Alexa, voice activated, to turn the lights on, or the television on and off with his voice, sparing his tired legs from getting up to grab the remote!
Music and Audio: Does your Grandad enjoy listening to his favourite records or podcasts? Consider gifting him with a new radio or speaker! Even a vinyl record player for old times sake, along with his wedding songs on a personalised vinyl! For a more surround sound feel, why not purchase some noise-cancelling headphones for grandads who like to drift off on the sofa in peace.
Streaming Subscriptions: Does you grandad like to plop himself in front of the telly and watch a good movie or series? Then consider purchasing him a TV subscription such as: Netflix, Disney+, Paramount, Amazon Prime Video etc. The list goes on, so many to choose from! If so also think about getting a sofa arm flexible coaster to keep that mug of coffee close by!
"Keep-in-touch" Devices: Possibly think about getting your loved one a new mobile phone to stay connected, or even a brand new smart watch, to answer and receive incoming calls with ease, monitor the time and so much more!
Home Devices: Cables getting in the way when charging your phone or smart watch? A great idea to "untangle" this problem is a wireless charger! Simple and easy to use, just rest your device on the platform and continue with your day as your device charges…. The perfect gift for him! Smart lighting strips can add a futuristic touch to any room!
Device Accessories: Think about looking for phone or tablet cases, you can personalise your own in some cases with a personalised message or photo! Or even an attachable keyboard for an iPad! Wireless headphones for mobile devices, or a mobile holder for your car, preventing your attention drifting elsewhere! There are many different accessories for tech devices, have a look!
Work Related Tech: A new PC, for the best and easiest working experience! Or a new mouse and/or keyboard? Printers, shredders, monitors, headsets, the list is endless! For a home working grandad consider any of these items, they will be most definitely appreciated!
Fitness Trackers: For a fitness enthusiast Grandad, consider a fitness tracker. These devices can track daily activity, monitor heart rate, and even monitor sleep patterns, making sure your Grandad keeps himself fit and heathy.
Home Workout Tech: For healthy lifestyle Grandads who are keen on keeping active, why check out some exercise gadgets, ranging from the beefy Running/speed-walking treadmills, to a smart jump rope – to track how many skips you have done per session! These gifts are very popular, but also can be expensive for more high end gear.
Reading Tech Gifts: The most popular in this category is by far the Kindle. This unique tablet is specially made for reading. Change the lighting modes for easy viewing, causing minimum stress to your eyes! Crystal clear pages for perfect viewing. Spare him from flicking through pages, make life easier by purchasing a Kindle Book with effortless swiping. If you decide a good traditional book is more his style help him keep his page number and read with ease with a flexible light up bookmark! Perfect for any reading enthusiast like grandad!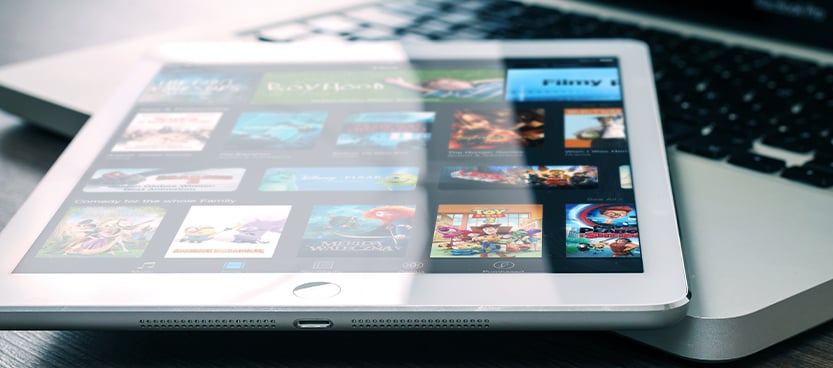 Sports and Fitness Gifts:
Home Workout: Consider some flex-ropes to work on those muscles, or even a treadmill for his cardiovascular system!
Post Workout And Recovery: A must in this category is a massage gun, perfect for relaxing muscles after a leg workout.
Massage And Comfort:  A good foot massager wouldn't go amiss for his aching feet, or even a massage chair to help relieve that back pain! It comes to the best of us unfortunately.
Progress Trackers: Consider purchasing a fitness subscription to keep track of your progress and to keep on track of your goals, whether daily, monthly or weekly. Be sure to succeed!
Sports Equipment: Does your grandad enjoy football? Tennis? Golf? Fishing? Whatever he loves to do in his spare time there's always something to gift him, whether it be a new tennis racket, some personalised shiny new golfing accessories or a football shirt to support his childhood club. Be assured that these gifts will put a smile on his face.
Sports Memorabilia: If your Grandad is a sports fanatic look no further, he would certainly love a singed photograph or shirt! A signed football or cricket bat, whatever his sport of choice, this would certainly be joyful gifts to receive.
Personalised: Why not go the extra mile and personalise a sports gift for your grandad? Maybe an engraved tall pint glass or whiskey tumbler, or a printed football hat or scarf.
Sports Shoes: A good pair of shoes or trainers whether he's going to the gym or playing a game of football are sure to make life much easier and more comfortable.
Personal Training or Coaching: Consider giving your grandad the gift of personalised fitness coaching or personal training sessions to help him reach his fitness goals and stay motivated.
Yoga and Meditation: Is he interested in yoga or meditation? Consider gifting him with a yoga mat, meditation cushion, or a set of instructional videos or books to help him deepen his practice.
Food and Drink Gifts:
Gourmet Food Baskets: Surprise your grandad with a gourmet food basket filled with his favourite treats, such as cheese, crackers, chocolates, and other indulgent snacks.
Wine or Beer Club Subscription: Give him the gift of a wine or beer club subscription, which will provide him with a regular supply of new and interesting flavours to entertain the pallet.
Cocktail Making Kit: For those who enjoy mixing drinks, consider gifting them with a cocktail making kit, complete with shakers and high-quality mixers.
Cooking Classes: If your grandad enjoys spending time in the kitchen, think about purchasing him cooking classes to help him develop his culinary skills and try out new recipes.
Coffee and Tea Gifts: Treat him this Father's Day to some high-quality coffee or tea, along with a stylish personalised mug or a set of tea infusers.
BBQ Accessories: For someone who loves to grill, consider gifting them a set of BBQ accessories, like a new set of tongs or a high-quality meat thermometer.
Hot Sauce or Spice Sets: For grandads who enjoy a bit of heat in their food, consider gifting him a set of hot sauces or spice blends to add some flavour to his home-cooked meals.
Personalised Chopping Boards: This fathers day, gift a personalised chopping board engraved with a name or a sentimental message, something for him to look at and remind him of you when cooking.
Food Magazine Subscriptions: Consider surprising him with a subscription to a food magazine, such as Bon Appetit or Food & Wine, to help him stay up-to-date on the latest culinary trends.
Fruit or Snack Subscription: Give your grandad the gift of healthy snacking with a subscription to a fruit or snack delivery service, which will provide him with a regular supply of fresh and nutritious treats.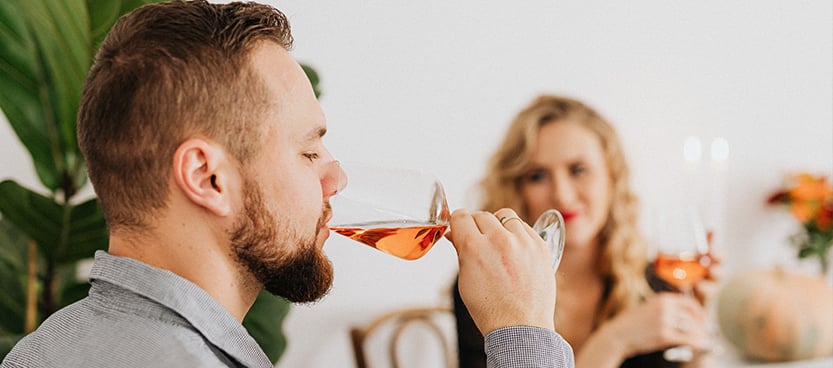 Travel and Leisure Gifts:
Luggage and Travel Accessories: Consider a new suitcase, travel bag, toiletry kit, or passport holder for a grandad who loves sight-seeing. Try looking for personalised versions too for a more heartfelt gift!
Camping and Hiking Gear: Does he enjoy spending time in the great outdoors? Consider a new tent, camping stove, hiking boots or a portable hammock.
Travel Books and Guides: Does your grandad love to explore? If yes, then consider a guidebook or travel memoir for his next big adventure.
Tech and Gadgets: From noise-cancelling headphones to portable chargers, tech gadgets can make travel easier and more enjoyable for everyone. Make this holiday perfect with a silent and restful journey.
Adventure Tours and Experiences: Consider booking a guided tour or adventure experience, such as a hot air balloon ride or a zip-line tour for a memorable and unique gift!
Beach and Pool Accessories: Why not get him a new personalised beach towel with his name on it? Swimwear or even a waterproof speaker make great options for going on holiday!
Golf and Sports Gear: Is he a sports enthusiast? If so, consider a new set of golf clubs, a personalised sports jersey, or a fitness watch to track his workouts.
Travel-Friendly Snacks and Drinks: For the grandad who is always on the go, consider a selection of travel-friendly snacks and drinks, such as protein bars and sports drinks.
Travel-inspired Home Décor: Does he have an interest in home décor? Consider gifting travel-inspired home decor, such as a world map or vintage travel posters, for the grandad who loves to explore new places.
Luxury Travel: If you're looking for an extra-special gift, consider booking a luxury travel experience, such as a cruise or a stay at a five-star hotel, making memories that last a lifetime!
Fashion and Comfort Gifts:
Clothing: Gift him with a comfy cashmere sweater, or a knitted jumper this fathers day, so he can enjoy each winter in wonderful warmth.
Shoes: Whether its comfy lounge wear shoes like slippers or sliders, or just comfy "going out and about" shoes, make sure he is looking stylish and most importantly feeling comfortable!
Accessories: These include, ties, belts, hats, wallets etc. Make sure your grandad is feeling up to date with the latest trends in fashion as well as being practical and comfy.
Sleep Wear: Consider purchasing a new set of comfy pyjamas in his favourite colour, or even a dressing gown, ensuring he is feeling warm and cosy all through the chilly winter periods.
Activewear: If your grandad likes to get out and about, or even just make some adjustments to his beloved house, make sure he's doing it in comfort and with ease! Consider some comfortable and practical tracksuit bottoms and a matching top, or a tank top and a pair of stylish shorts for the summer period.
Watches and bracelets: Choose from a selection of different watches, a variety of shapes and sizes to ensure you get the perfect watch! Make sure he is looking top notch in the best fashion around!
Fragrances: Love a good cologne? Then why not get him a wonderfully scented fragrance to feel good about himself! Get him in a smart suit and tie with a nice scent hell feel like James Bond in no time.
Jewellery: Into style and fashion? If yes why don't you consider purchasing him some personalised engraved cufflinks, tie clips or a ring? Help him look fashionable with these items on fathers day!
Socks: Get your grandad some comfy and breathable socks to wear, whether sitting at home or out for a walk, socks are the most common and always appreciated gift!
Man bag or Backpack: If he likes to take a lot of essentials out with him on a daily basis why don't you consider getting him a bag to carry around his belongings in? Sure to be an appreciated gift, when making life that little bit easier.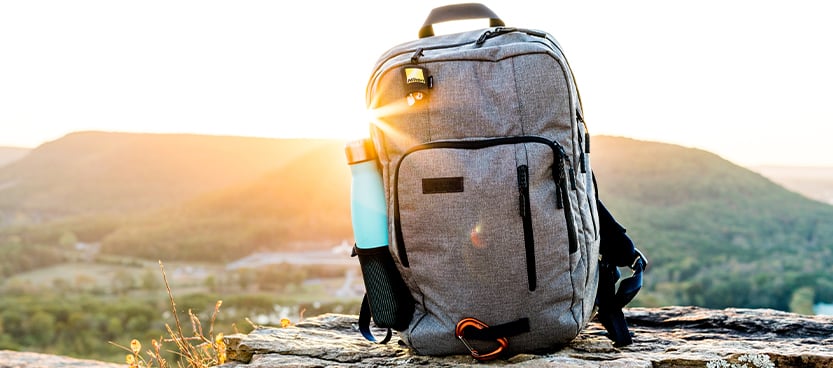 Personalised and Custom Gifts:
Personalised Clothing: Consider purchasing a personalised printed t shirt, or even an apron for cooking. With your own imagination, you can personalise however you wish.
Personalised Glassware: Does you grandad enjoy a nice drink? Why don't you gift him with a personally engraved glass, for example a pint, whiskey, flute or wine glass? Or even a personalised bottle of alcohol. Why not purchase a football glass or tall style pint glass? Perfect for a football night.
Personalised Home Goods: For example: mugs, coaster or photo frames. Personalise with either a printed message or photo, or a laser engraved message on specific materials. Each looking magnificent in their own way. A personalised gift is personal to you and your grandad, and is the most sentimental and meaningful gifts you could present.
Personalised Books: These can range from a selection of diaries or notebooks, or even a photo album. Whatever he may prefer there's a huge selection if you look hard enough. These items can be printed with a text or an image of your choice making it sentimental in every way.
Personalised Jewellery: Why not make his day extra special with a piece of special jewellery! Consider a set of personalised engraved cufflinks and/or a tie clip! If this doesn't take your fancy maybe a ring? Or a necklace? These can be laser engraved with a message of your choice and are unique to you and your grandad!
Personalised Gadgets: In this day and age, technology is taking over… so to keep up with the advances of modern technology why don't you gift him with a unique personally engraved wireless charger, or even a Bluetooth speaker? The perfect gift to show that you care!
Personalised photos: Why not gift him with a personalised photo frame filled with a picture of your fondest memory. This will be sure put a smile on his face!
Personalised Watches: Mechanical pocket watches with a special message can really evoke memories and create new ones so why not purchase a stunning engraved watch or pocket watch to ensure your grandad stays in touch with his youth. Pocket watches are a wonderful piece to wear with a suit, so if he's into looking suave and smart, this choice would have to be a must for him!
Personalised Cookwear: Does he love to cook? consider gifting him with a personalised apron this fathers day, or even a personalised set of cooking tools. Not only BBQ gear but also kitchen accessories, for example: a chef hat, or even a personalised bowl or cutlery set.
Books and Reading Gifts:
Biographies and Memoirs: If your grandad enjoys reading about real-life people and events, a book in this category will be sure to keep him entertained for hours, as he sinks deeper into his favourite armchair.
Classic Novels: For anyone who appreciates literature, a classic novel such as "To Kill a Mockingbird" or "The Great Gatsby" could make a thoughtful and timeless gift.
History and Politics: Does he have an interest in history or politics? If so a book on a specific event or figure could be a great gift idea.
Coffee Table Books: Why not get an easy to read coffee table book. Perfect for sitting back with his favourite beverage and having a good old read. These can range from large format art books to magazines, to even football articles from years past!
Travel Books: Does your grandad enjoy discovering and exploring new places? A good book about travel and scenery could inspire him for future trips or bring back memories of beloved past adventures.
Poetry: For someone who enjoys beautiful language and imagery, a book of poetry could make a thoughtful and sentimental gift!
DIY and Crafts: For grandads who like to work with their hands, a DIY or crafts book could provide inspiration for new projects, and most importantly help keep him active!
Audio Books: Does he have trouble reading due to vision problems or other issues? An audio book subscription or a specific audio book could be a great, thoughtful gift idea.
A high-quality e-reader or tablet: These items are designed for reading with ease on the go or at the comfort of home. With automatically dimmable screen brightness, no matter if your sat in the sun or in a dark room, the screen will adapt to your surroundings. Be sure to keep your grandad up to date with the latest modern technology and purchase him an e-book or Kindle today!
A custom book cover or bookmark: Give the gift of reading this fathers day with a personalised book cover, or a personalised engraved bookmark, there are different variations of these as some come complete with a light at the end, to make reading in dim light easy on the eyes.
Music and Audio Gifts:
Vinyl Records: Take your grandad back to his youth, with some high quality vinyl records! Perhaps think about buying him a vinyl of his wedding song, or another special tune. A gift like this is thoughtful and sure to be cherished.

Headphones: Does he enjoy listening to music or audiobooks? Then have a look at some headphones, wireless or wired, so grandad can take his music or podcasts with him wherever he goes.

Speakers

: Speakers are a great gift for anyone who loves to boogie or just relax at home. With a wide variety of speakers out there were sure you'll find one that he will love and use everyday.

Musical Instruments: If he is musically inclined, consider gifting him a new instrument or accessory to add to his wide collection! Nothing is better than the gift of music to make you jump out of your seat! Enjoy some music with your grandad and bond over some sweet tunes.

Music Lessons: For grandads who are interested in learning a new instrument or improving their skills, gifting some music lessons could be a thoughtful and practical gift. Help him find his rhythm with this one-of-a-kind gift!

Music-themed Books: For anyone who enjoys music and reading, consider gifting a book about the history of music or the biography of a famous musician. Sure to keep him entertained for hours on end!

Concert Tickets: Enjoy live music? Consider gifting him tickets to see his favourite artist in concert. Go on, make him feel young again.

Karaoke Machine: Does he love to sing, a karaoke machine could provide hours of entertainment for family gatherings. Bond over these wonderful machines and get the whole family together for endless fun and laughter.

Music-themed Clothing: For grandads who want to show off their love of music, consider gifting a t-shirt or hoodie with their favourite band's logo or album cover. Whether it be "Guns N Roses" or even "Adele" – it doesn't matter, this gift is sure to be worn with a smile.

Music-themed Décor: Consider gifting a music-themed item such as a wall art piece or decorative bookends, shaped like musical instruments for example.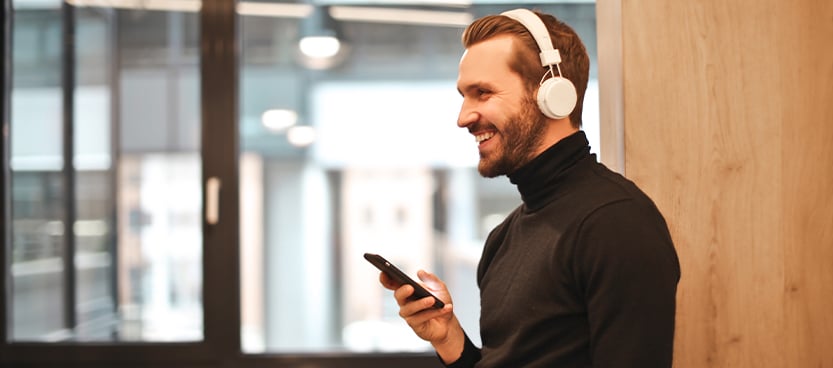 Personal Care Products:
Beard Care Kit: If he has a beard consider the following items as an idea for gifting, beard oil, beard balm, beard wash, these will keep his facial hair looking good.
Skincare Set: this is a great present for grandads who like looking after themselves, here are some suggestions, Cleanser, Toner, Moisturiser with SPF/antioxidants for daytime. Don't forget the old-time classic body wash.
Hair Care Products: You can create a small hamper with shampoo, conditioner, gel, and other styling products and gift as a set if you desire.
Cologne: This is a great present as the sense of smell is the strongest of the five senses, closely linked to memory and emotion. Hopefully every time he uses it, it will remind him of you.
Dental Care Items: Here you could consider an electric toothbrush, whitening kit for teeth dental picks to ensure your grandad has healthy gums.
Manicure and Pedicure Kit: For grandads who like to keep themselves looking neat, you can get the following: nail cutter, nail file, nail buffer, cuticle pusher, cuticle cutter nail brush, pumice stone and toe separator. You could make a nice hamper with all these items.
Grooming Subscription Box: This can keep him stocked up on everyday essentials like shave creams, razors, shampoos and toothbrush heads or some new products which he has not tried before.
Bath and Body Set: This can include body wash, body lotion, foaming bath soak and body scrub so that he can pamper himself.
Sun Care Products: These consist of sun lotion, sun cream, or sunscreen ideal for holidays to protect his skin from harmful UV rays.
Foot Care Products: For his tired feet consider soaking salts, foot scrub, hydrating foot cream, foot peel, callus remover, nail clipper kit, foot massager.
Budget:
We understand that it's important more than ever to budget and make the most of the money you have. We also know Father's Day is a special occasion and you want to get something great for the day. But we also want to make sure that you consider the amount of money you are going to spend so you do put yourself under financial pressure. Below are 10 tips which will help to avoid this.
Set a Budget: Determine the maximum amount you can spend and stick to it.
DIY: Create a handmade gift or card for a personal touch.
Shop Early: Look for deals and discounts ahead of time to avoid last-minute price hikes or out of stocks.
Compare Prices: Research the same or similar products from different retailers to find the best deal.
Shop Online: Online retailers often offer better prices and discounts compared to brick and mortar stores.
Consider Group Gifts: Pool funds with other family members or friends to purchase a bigger gift.
Use Vouchers and Promo Codes: Look for discount codes or coupons that can be applied to your purchase.
Opt for Practical Gifts: Consider items that are useful and practical, such as foodie gifts or gadget.
Think About Experiences: Consider these, such as a virtual cooking class or wine tasting, instead of physical items.
Use Reward Programs: Check if your credit card offers rewards points or cashback on purchases that can be applied to future gifts.
Summary:
We know how hard it is to find the perfect gift to emphasise just how much you care! That is why we are here, to try and make you're life that little bit easier.
We hope that these 100 gift ideas for your grandad will help, or at least gift you a bit of inspiration to think up the perfect gift on your own.
In this 100 gift ideas guide, we have emphasised what gifts are popular, and used around the world by grandads. So whether your grandad is an active one or more of a couch potato, we hope you have found something of value in this guide.
Have a great fathers day none-the-less, and if you don't find anything in this guide, don't forget the greatest gift of all, family!