Finding a theme for your wedding day is a time-consuming part of the wedding planning process. Do you stick with a traditional theme or opt for something more rustic and unique? Elements such as venue, colour scheme and frankly your budget, all usually help to determine a theme that best suits you, but what personal stamp will you both choose to put on your wedding day? Perhaps you want to incorporate your favourite movies, favourite holiday destinations or favourite bands, but have you ever considered incorporating your favourite tipple? A great way to reflect your fun and adventurous spirit.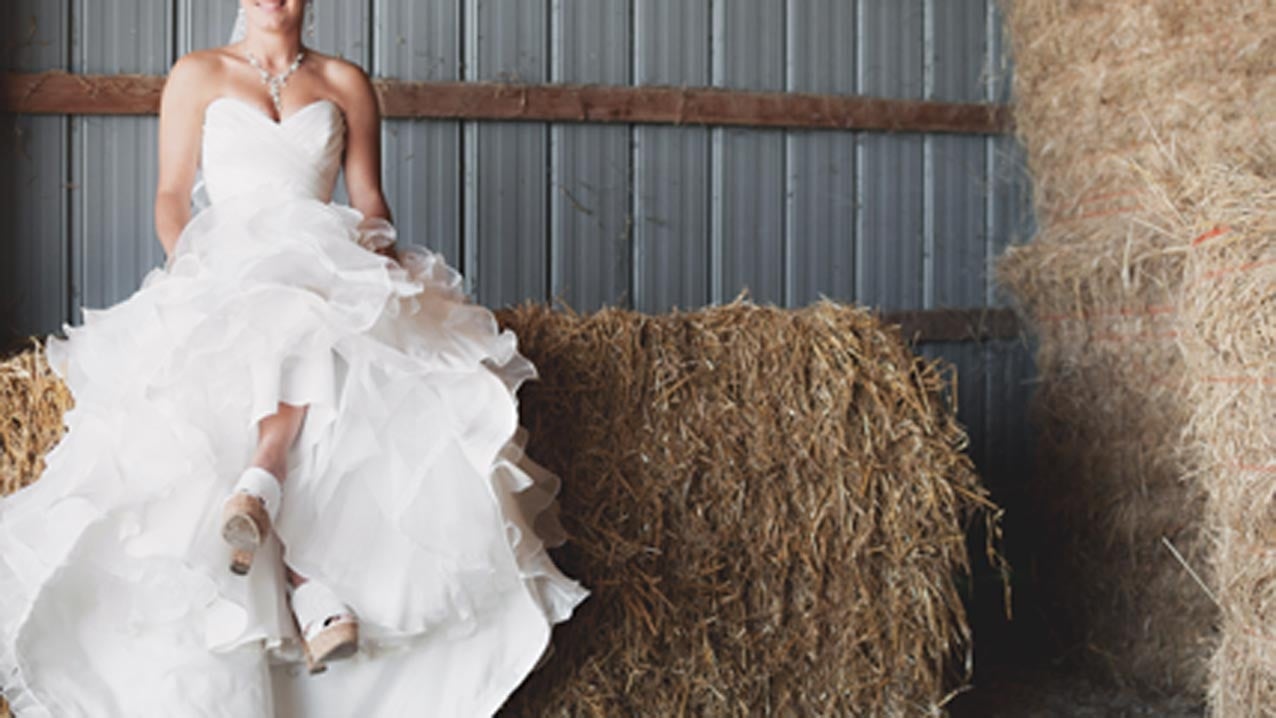 If the Groom is a Jack Daniels fan, then this wedding theme idea is sure to have him on side and excited to get wedding planning. There are fewer things a man is more passionate about than whisky; his favourite tipple in particular! But don't let this crush your dreams of the perfect rustic wedding you might have been hoping for – We've rounded up our favourite Jack Daniels wedding ideas including Jack Daniels gifts and ways to incorporate personalised whisky into your big day, with some beautiful rustic touches thrown in for good measure.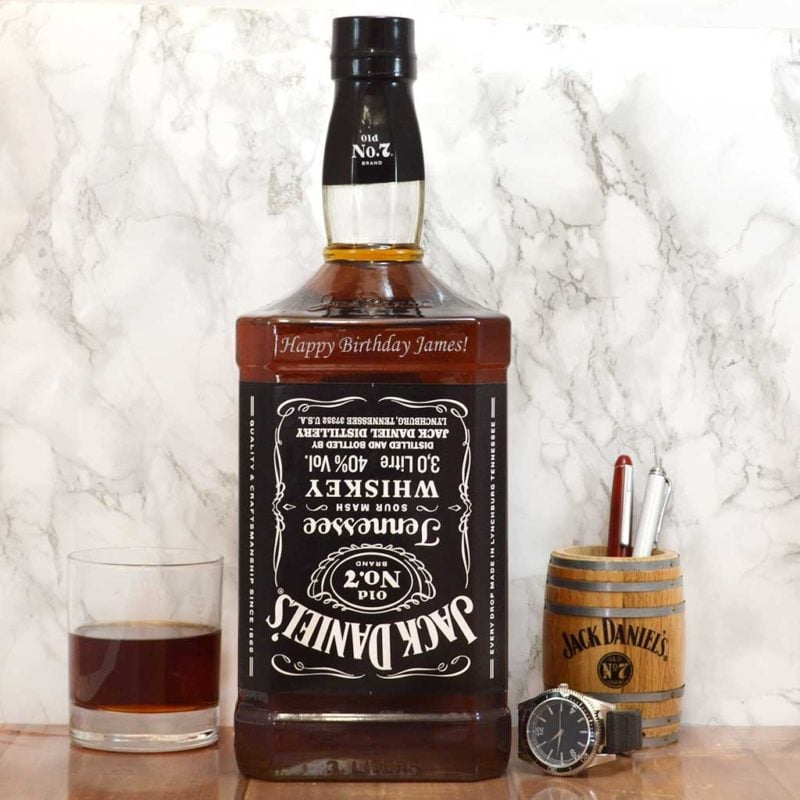 Personalised Jack Daniels Gift 3 Litres
A personalised whisky gift for the Groom and Groomsmen
Amidst the buzzing excitement and nerves on the wedding morning, there's nothing your Groom would appreciate more than his very own bottle of Jack Daniels to share amongst his fellow Groomsmen. Settle his wedding day jitters with he is sure to welcome. This 3-litre personalised bottle of Jack Daniels ticks all the right boxes for the occasion!
Source: Pinterest
Whisky Bottle Centrepieces
Whilst you may think a bottle of JD wouldn't make the nicest of centrepieces, you'd be surprised at how stunning an old empty bottle can look holding flowers or a candle stick. Transform your empty bottles to rustic looking centrepieces that are bound to grab the attention of your wedding guests. If you're looking for a more intimate twist on wedding table centrepieces, consider filling your empty Jack Daniels bottles with LED string lights for an ambient effect.
Don't think you'd get through quite enough Jack Daniels in the run up to the wedding? Believe it or not, eBay is a great location for finding empty bottles ready for repurposing!
Source: Chalkboard Signs
Label Inspired Table Plan
We love this idea by the Chalkboard Company for a unique Jack Daniels inspired table plan based on the classic Old No.7 label. If you're the artistic type and looking to save money, why not attempt a similar design yourself on a large chalkboard or large sheet of black card? Number each table with 'Old No.'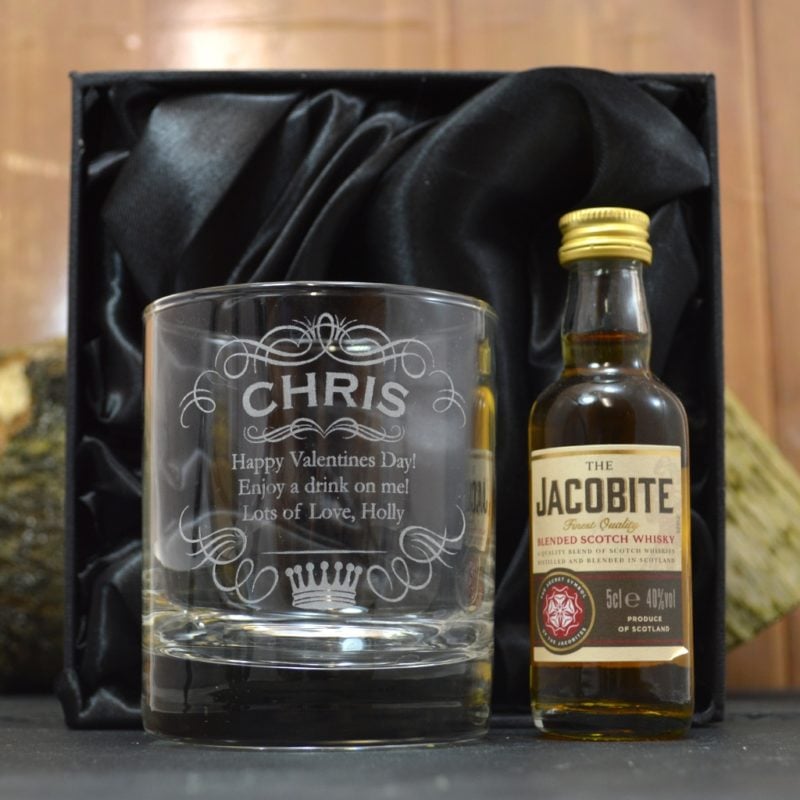 Personalised Whisky Glass Spirit Set Crown Design
Personalised Jack Daniels Wedding Gifts and Favours
What perfect way to thank your Groomsmen (or bridal party) than with miniature Jack Daniels gifts? This Jack Daniels gift set make a fantastic budget-friendly gift whilst looking like you've put a lot of thought and effort into choosing it. Personalise the whisky glass in this set with a name and message for a fantastic keepsake gift as a reminder of your special day.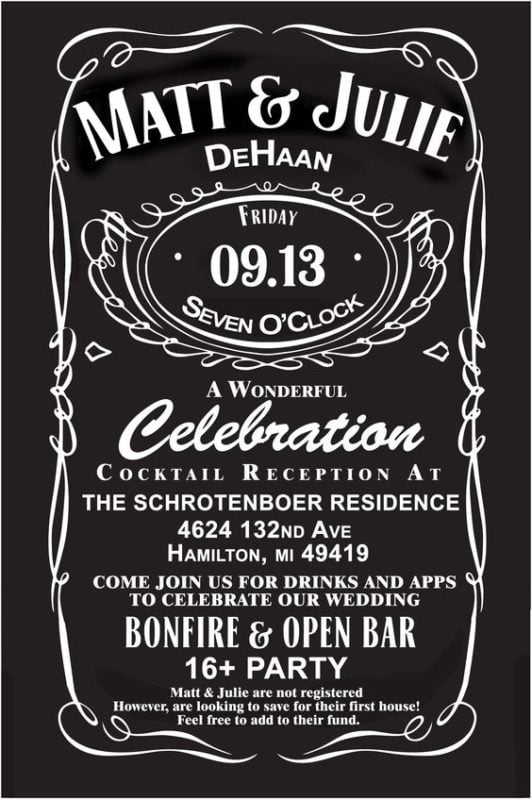 Source: Pinterest
JD Label Style Invitations
Jack Daniels inspired wedding invitations would be the perfect addition to your wedding theme. If you or someone you know is a dab hand at Photoshop, then ask them if they can whip a design up for you and send them off to get printed. Alternatively, opt for a more rustic invitation style with brown card or black chalkboard effect and add small JD inspired details for a hint of your theme.
There are plenty of ways in which you can incorporate personalised whisky and Jack Daniels gift ideas into your wedding day to create a JD inspired wedding theme which is sure to be remembered. Get creative with empty whisky bottles and upcycle them to create interesting and unique wedding decorations or simply opt for a vintage theme inspired by Jack Daniels classic whiskey label.
Would you have a Jack Daniel's themed wedding?
How would you incorporate whisky into your wedding day?
Find more unique wedding ideas for a Jack Daniels inspired wedding on our Pinterest!
---
Did we mention we were awarded 1st spot in the Best 10 UK Gift Ideas Bloggers by Feedspot? We were proudly presented with our Top 10 UK Gift Ideas Blogs badge and would like to thank our readers and Feedspot for selecting us for their Gift Blog category. Stay tuned for more gift guides, expert knowledge and latest personalised gifting ideas! Why not head on over to see the other finalists in the Top 10 for their gifting inspiration too!