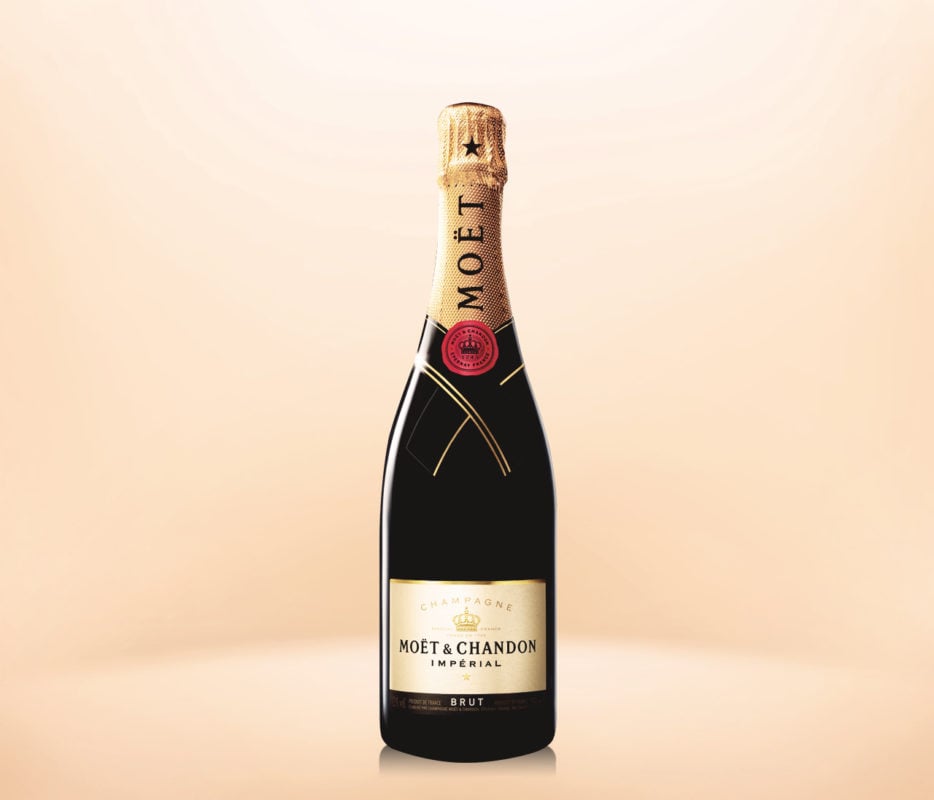 Have you ever received champagne as a gift? I get so many champagne bottles as gifts throughout the year – generally, though these are cheap, non-branded bottles from the supermarket (my friends are not particularly original and rather thrifty when it comes to gift giving, obviously!). Recently however, for my 30th birthday gift, my friends went a bit crazy and I received a couple of bottles of personalised champagne, including a bottle of engraved champagne and a bottle with a cute personalised label that said Happy 30th Birthday, which I thought was rather a special idea and something worth keeping.
Normally, once I have finished the champagne, I generally end up putting the empty bottles in the recycling bin, which is a bit of a shame since they are often such pretty shapes and this time, because of the customisation on the bottles, I decided I wanted to keep them but show them off somehow so I put them on a mantel piece. In all honesty though, the empty bottle of personalised champagne didn't look that appealing sitting there with the cork missing; that is what got me thinking about the idea for this post and since it is National Old Stuff Recycle Day on 2nd March, what else can you do with an empty champagne bottle?
I did a bit of research and wanted to put together a list of decent uses for a champagne bottle for you guys in case you ever fancy keeping a personalised champagne bottle or a pretty shaped champagne bottle after the bubbly has been consumed.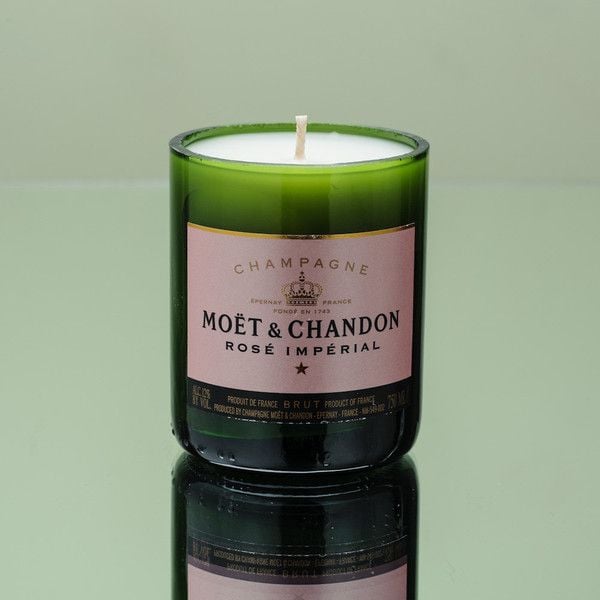 Make the bottle into…
1. A candle holder – how gorgeous does this Moet and Chandon champagne bottle look? You can see that the neck and part of the bottle has been cut straight through and sanded down to avoid any sharp edges. Some white candle wax and a wick has also been added in the centre. This will work brilliantly for my 30th birthday bottle of personalised moet as the message is just above the label.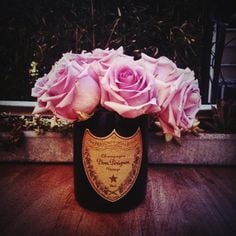 2. A vase – in a similar fashion to the candle holder, you can cut off the neck sand down the rim and then use it as a vase. This one is lovely with some short cut roses but longer stems would also look beautiful, especially in a bottle of Dom Perignon champagne where the label is so imposing. This could be put on the kitchen table, in an entrance or on a side table in the living room
3. A cactus holder. Forget those ugly clay coloured cactus flower pots and turn your champagne bottle into a holder for cacti! As you can see from the picture, one side of the bottle has been cut out and then filled with stones and different cacti plants. It's really effective and would look brilliant on a window sill.
4. A serving tray or serving platter – who doesn't like cheese? I know some people don't but I could definitely dehydrate my bottles and use them as serving trays, platters or even as a plate! They are rather unusual so this idea may not be suitable for everyone.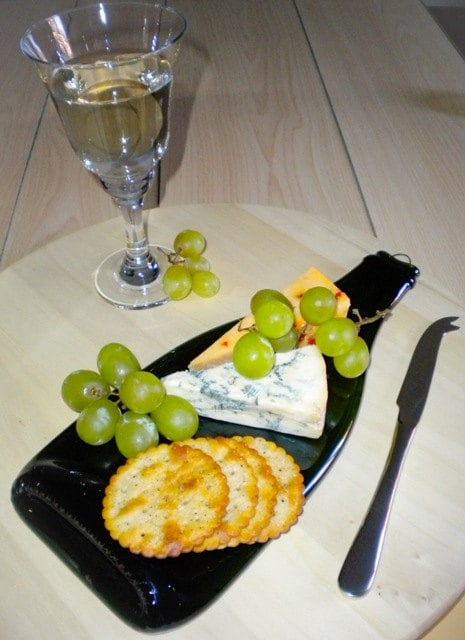 5. A light decoration – give the bottle a good wash, air it out and fill it with some lights. This is really effective and if you put a few of them together, it will make a fantastic decoration for anywhere in a home.
Hopefully the five ideas for recycling champagne bottles above are helpful to you. I would like to say that if you are going to cut and sand down the empty bottles yourself, make sure you use hard wearing gloves and wear some goggles. If you do manage to have a go at some of the suggestions I have collated, please do get in touch via our social channels or by email and let us see what they look like.