It's a well known fact that mothers are awesome, which can make it a little tricky to find them the perfect gift when it comes to those regular gift giving occasions throughout the year, such as Mother's Day, Christmas and her birthday. That's okay though, GiftsOnline4U is here to help with some gift ideas that will really surprise your mum when you next need some inspiration…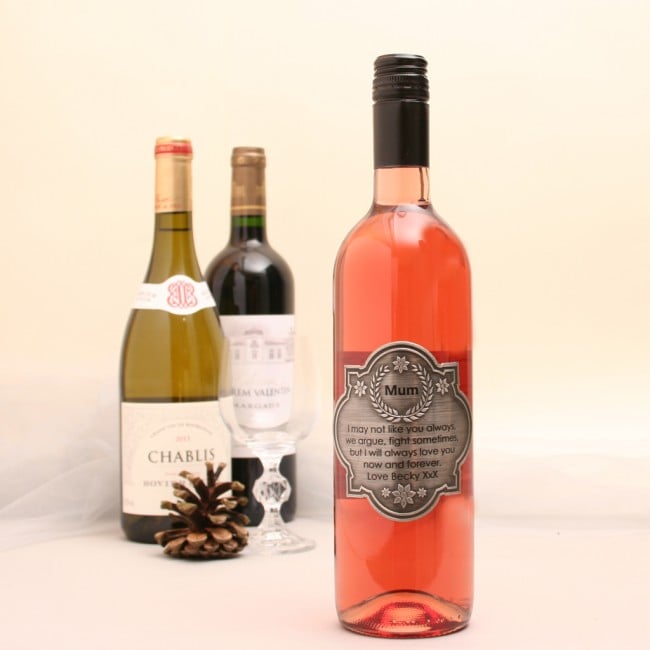 When you were younger, your mum probably got really excited when you came home with an odd looking pillow case that you had made in textiles at the end of term, or when you baked her some rock hard heart shaped cookies at primary school before the Easter holidays as personalised Mother's Day gifts. Although they may not have been the most expensive or most well-presented of gifts, your mum would have loved them and embraced the presents, because you had put your heart and soul into making them.
I realised that as we get older, we don't tend to give such personal gifts anymore. Instead, we tend to spend money on buying gifts for mums on Mother's Day – mostly things that she has asked for or needs. A few years ago, for example, I bought my mum a smart phone because her oldish Samsung phone was no longer working. During the year, I tend to buy her flowers as 'just because' presents to say thank you.
For her last birthday, my family and I pooled our cash together to get her something that she really wanted – a bike. All of these gifts aren't really a surprise for her as she more or less knew what she was going to receive.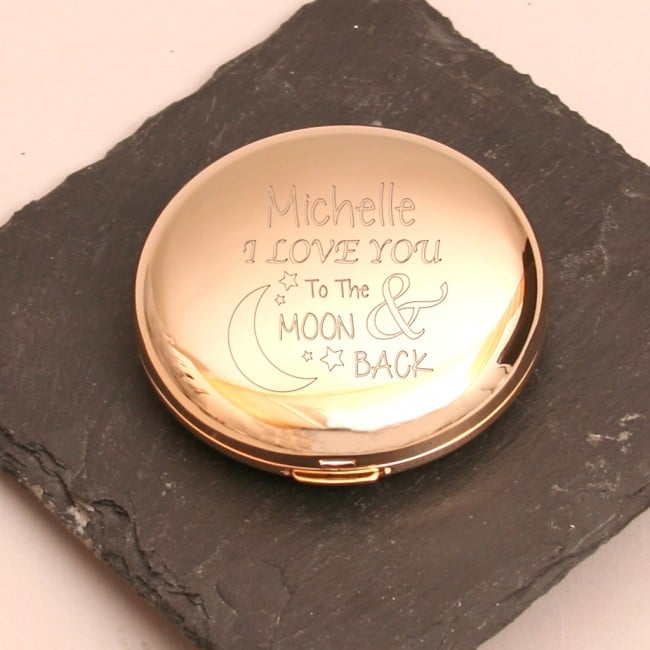 If you think about it, generally, as adults, we are busy with our lives and don't put so much time or effort into making presents for our mothers anymore. This is a shame because I know my mum loved receiving what I made for her at school or in my extra-curricular clubs when I was a child. It was the personal feel that really made a difference so, in the future, if you would like to surprise your mum, then consider going for a gift with an individual touch, buy choosing personalised gifts. This could be, for example, some engraved gifts for her
– gift ideas that are useful, such as compact mirrors, wine glasses or photo frames with your message engraved onto them to create practical presents with a personal touch – engraved compact mirrors, personalised wine glasses and engraved photo frames are fabulous ideas that she will be able to keep and treasure as she did with your version of the gifts you made for her when you were younger!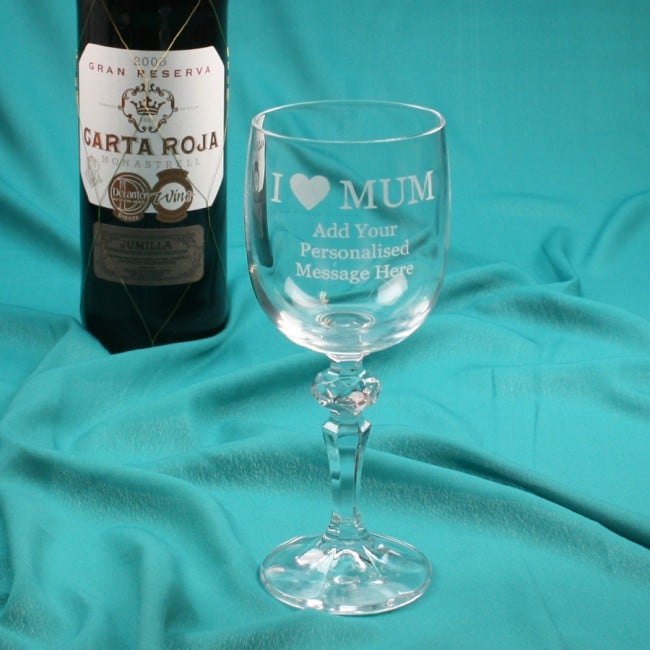 As Mother's Day is coming up, why not surprise your mum with personalised Mother's Day gifts that will help her take a trip down memory lane? Like a bottle of personalised Mother's Day wine with pewter label in her preferred choice of red, white or rosé wine? Even though you won't have made the bottle of wine, you will have spent time on both picking out the gift, as well as deciding on the personal message to customise it with.
We can't think of anyone more deserving of personalised Mother's Day gifts than our hard working mums, and for those who enjoy nothing more than putting their feet up with a lovely glass of wine, she can now not only enjoy an engraved wine glass, but she can also have her very own bottle of personalised wine or engraved wine with your own words added to it – go on surprise her with engraved gifts on your next gift giving occasion.