Isn't it tricky trying to find original and unique gift idea for birthdays, that she hasn't already received before? Flowers will last the week if you're lucky and chocolates will likely last an evening! So where do you start? I always prefer to give gifts that I know will last and that's why you can't go wrong with personalised and engraved gifts. You can almost guarantee a gift like no other and something you know will serve as a fantastic keepsake for years to come!
Gifts for Mum
Personalised Champagne Gifts are great birthday gift ideas for mums! Our range of Personalised Champagnes with Pewter Labels offer a luxurious upgrade to a standard bottle of bubbly engraved with your personalised message onto one of our stunning pewter labels. It is a truly impressive gift that'll be sure to 'wow' your mum on her special day and is so unique she won't want to throw it away! Even when the celebrations are over and the bubbly has been enjoyed, the bottle can be kept and displayed as a reminder of that special birthday.
But don't just stop there – Our Personalised Champagne Glasses are the perfect addition to any champagne gift! Varying in designs, shapes and colours, for all landmark ages including 18th, 21st, 30th, 40th, 50th, 60th and 65th birthdays – We have a great range of champagne flutes and glasses ready to be engraved with your special message to mum on her special day.
Gifts for Grandma
When thinking of gifts for grandma, I always think of practical gifts and decorative pieces she can display around her home. Most grandmas have collected a lot of gems and trinkets over the years, and what better way to keep them safe than in a Personalised Trinket Box, engraved with her name and a message. You could even go the extra mile and buy a piece of jewellery and present it to her in own little trinket box. She'll be sure to adore such a thoughtful gift!
Or perhaps you grandma loves flowers? Why not treat her to a bouquet of her favourite flowers and present them in a gorgeous Engraved Vase that can be personalised with birthday wishes and a sentimental message. This gift is perfect for saying everything you want to say and gran can keep it for years to come to proudly display flowers in her home whilst fondly looking back on that milestone birthday.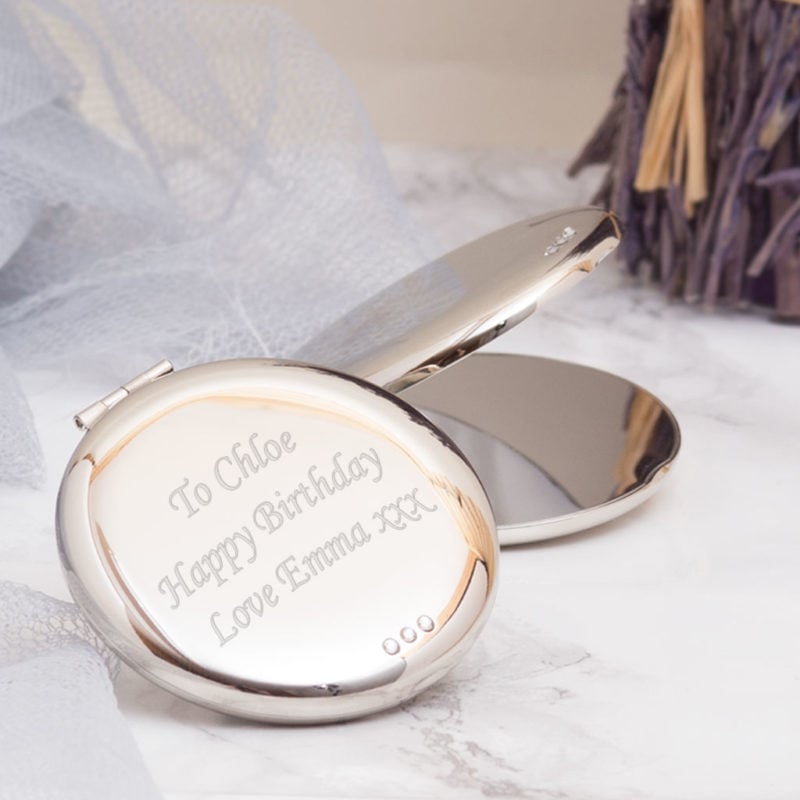 Gifts for Sisters
What sister wouldn't love to receive a bottle of Personalised Wine on her birthday? We offer a fantastic range of wines and personalised bottle styles such as our exclusive pewter labelled wines to our specially designed engraved bottles. The wine gift that really stands out to me is Personalised Zodiac Engraved Wine! Perhaps you play on each other's zodiac traits or maybe their star sign is symbolic to them in some way – but none the less, they make unusual engraved gifts and certainly a gift to remember!
A practical birthday gift idea for sisters is a personalised compact mirror. This is the perfect handbag accessory for those who like to touch up their make-up or check their appearance through the day! Choose from a wide selection of compact mirrors including ones with pre-engraved messages and those left completely blank for your own personalisation. Why not try an inside joke, an inspirational quote or a heartfelt message?
Gifts for Wives/Girlfriends
Jewellery is a classic gift to give to your loved one on their birthday. After all, they are sentimental pieces that can be worn as a constant reminder of that special day and that special person they received it from. But rather than stick to the usual jewellery pieces, consider Personalised Jewellery! With a range of Engraved Ladies Wrist Watches to delicate Engraved Pendants and dainty Personalised Bracelets, there is plenty of options when it comes to personalised jewellery for your wife or girlfriend. You needn't say much more when your engraved message says everything you wanted to.
Again, our Personalised Champagne Glasses would make fantastic gifts to toast to the birthday celebrations in style – Just don't forget the champers to celebrate with!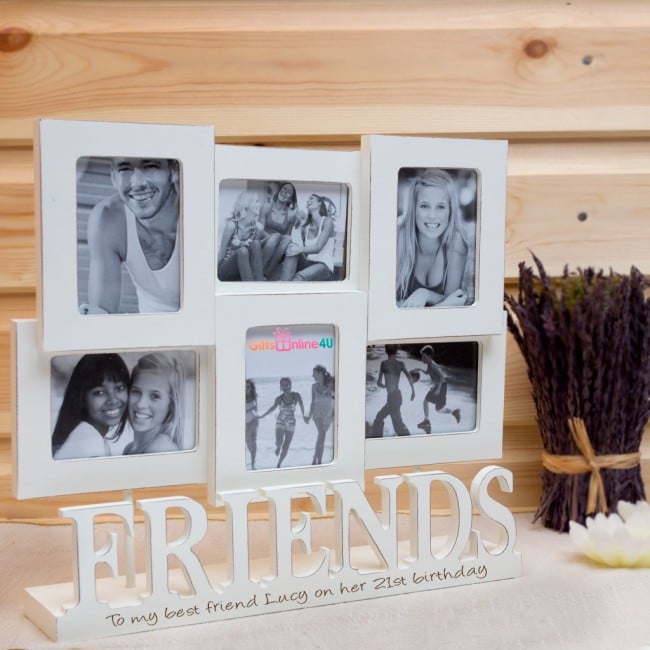 Gifts for Female Friends
We don't just do birthday gifts for family – We have a whole range of Personalised Gifts for Friends too! What better gift than a Personalised Photo Frame that you can pack full of your all-time favourite snaps together, engraved with an inside joke or a special message. Perhaps you've got stacks of photos from a recent trip together or you've waited to fill it full of snaps of her birthday celebrations. Either way, she'll be sure to love it and it is a wonderful way to look back on shared memories together.
Or maybe your friend is a make-up obsessive and always has her favourite lippy in tow. Well we've got just the gift – and at just £18.99, our Personalised Lipstick Holder is the perfect gift for any occasion including birthdays! It even has a mirror enclosed within the lid which is ideal for those lipstick top ups! Have her name or a short message engraved across 2 lines on the lid of the holder and make it a gift to cherish and remember forever.
If you haven't seen our birthday gift guide for guys already, then make sure to go over and read our Personalised Birthday Gifts – The Ultimate Gift Guide for Him where you'll find plenty of gifting inspiration for those special men in your life.