Thinking of a year's worth of birthday gift ideas can become tiring. Year after year seems to pass and it becomes increasingly difficult to know what to buy for your loved ones. Whilst some people love to receive the same gift year in year out, it's always nice to give it a bit of thought and think of new and exciting ways of gift giving. When buying birthday presents for men, they are often happy to receive the same bottle of aftershave and pack of socks every year. That's unless they haven't already hinted at something they desperately want or haven't already gone and bought it themselves!
If the he's hitting a milestone birthday, then these are the birthdays that are normally easier to buy for as there are plenty of fantastic Personalised Birthday Gifts to mark those big birthdays such as 21st or 50th. By breaking our birthday gifts down in to aged categories, we have made it simple to find everything you need all in one place! However, if your recipient is not celebrating a big birthday this year, there is no need to panic as we have plenty of gift choices perfect for him.
So why not delve in to our plentiful range of fantastic personalised and engraved gifts for men.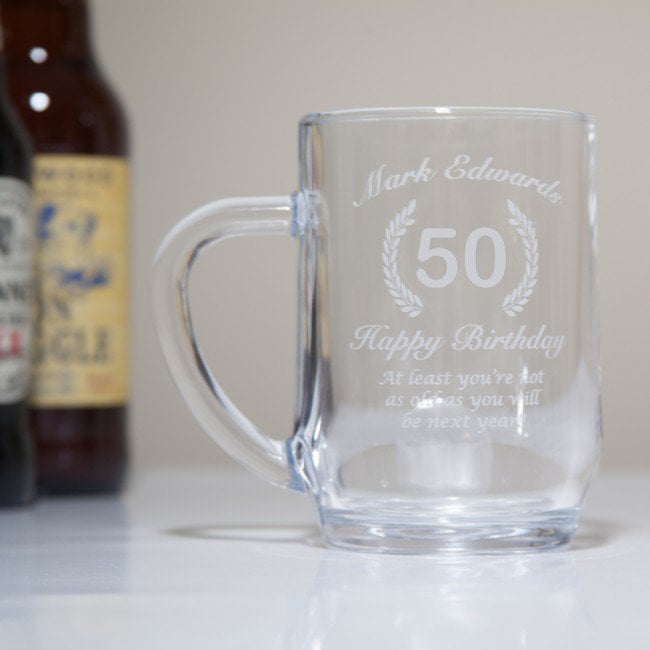 Gifts for Dad
Dads are normally a tricky one. When asked what he'd like for his birthday, the typical response is normally along the lines of 'Nothing' or 'I don't need anything' which, if your dad is similar, you will know is rather frustrating. This is where you are left to your own devices to put a little bit of thought into your dad and what his interests are and what you think he'd really like.
If your dad enjoys a brew of a weekend, then our personalised tankards make great gifts. Not only are they affordable but they are useful gifts that you know will get a lot of use. However, if he is not a beer lover, we also have a collection of personalised miniature alcohol gift sets that include a miniature spirit or prosecco and an engraved tumbler!
If your dad is the king of D.I.Y, then he can never have too many tools and gadgets to hand. Surprise him with a personalised multi-tool from our fantastic range of pen knifes, torches, bottle openers and screwdrivers!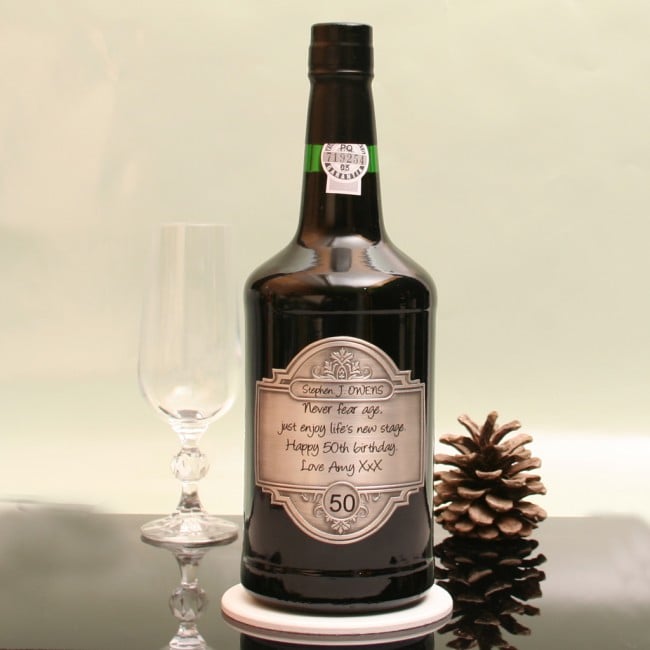 Gifts for Grandad
Treat grandad to the birthday gifts you know will mean the world to him. We have plenty of engraved gifts for men that are ideal for the grandad who is a traditional gent. Nothing says timeless and classic more than our Engraved Pocket Watches that are even more stunning once they're engraved with your names and a special message. There are over a hundred various styles and designs to choose from – so why not pick something that will be special to him!
Another idea for personalised birthday gifts for grandads, are our Personalised Alcohol Gifts with Pewter Labels! Depending on his personal taste, we have a large selection from champagne to port and spirits, all embellished with our exclusive pewter labels that gives a luxurious finish and make for real wow-factor gifts.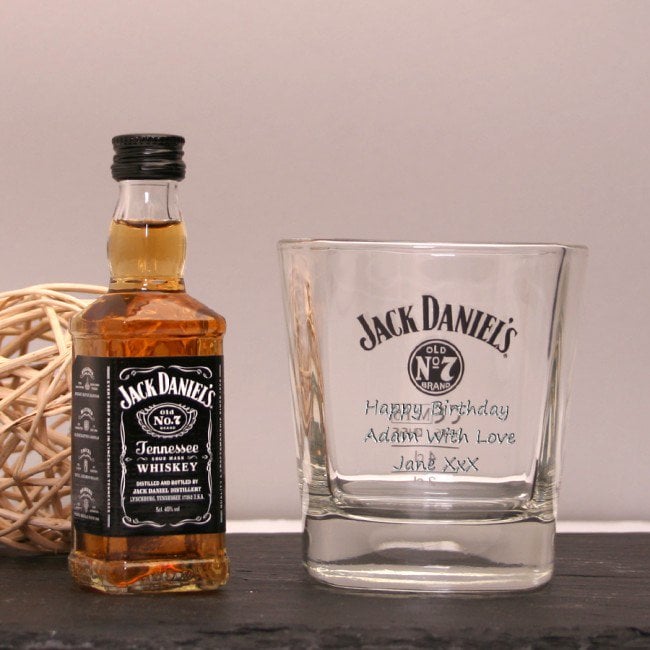 Gifts for Brothers
Is your brother a footie fanatic? Then you are in the right place! Our range boasts hundreds of personalised football gifts from 17 football clubs in the UK from Arsenal to Fulham and includes various gift ideas from Personalised Glasses to Personalised Duvet Covers. You are sure to find the ultimate birthday gift for any football fan.
If your brother is anything like mine, then he'll love anything Jack Daniels! Choose from a selection of Jack Daniels gifts from engraved whiskey tumblers to hip flasks and miniature JD gift sets – perfect for any whiskey lover to celebrate his birthday. Have his name and special occasion engraved on a whiskey tumbler for the perfect accompanying gifts.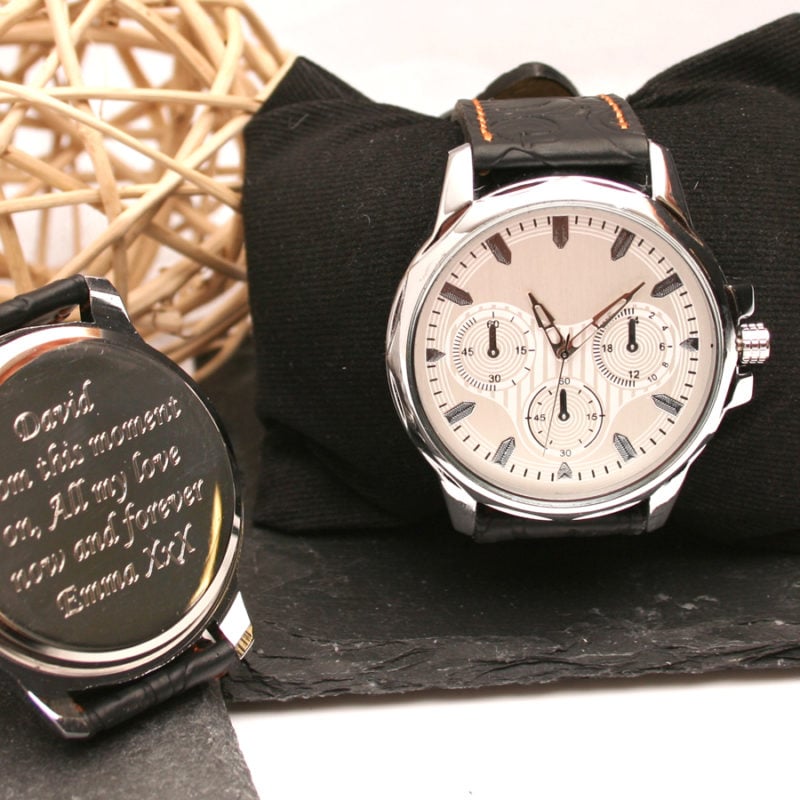 Gifts for Husbands/Boyfriends
When buying birthday gifts for your boyfriend or husband, it's always a nice touch to add a personal message to your gift – That's what makes giving Engraved Wrist Watches so special! Perhaps they've needed a new watch for some time but haven't got round to buying one, so why not treat them to that extra spectacular watch and have it engraved with a personal message, a special quote or an inside joke. There are lots of unique designs and styles to choose from, from traditional and classic, to modern and stylish, and fun and quirky.
Alternatively, a personalised wallet would make a great gift for the man who likes to keep his money organised. Made from leather and other various materials, there is a wallet to suit everyone, from the classic leather style to embroidered styles with football team emblems. Again, these can be personalised with names, occasions and special messages!
Gifts for Male Friends
Got a male friends birthday to buy for? We've got that covered too! If you're looking to buy something affordable, then consider our personalised glasses. Whether they're a beer, wine or spirit drinker, there is a glass to suit every drink and every recipient, with many having birthday-themed engraved designs.
Engraved hip flasks are another affordable option starting at just £15.99, with intricate happy birthday and hobby based designs, you can find something for everyone. Then complete your gift to your friend with their name and a special birthday message!