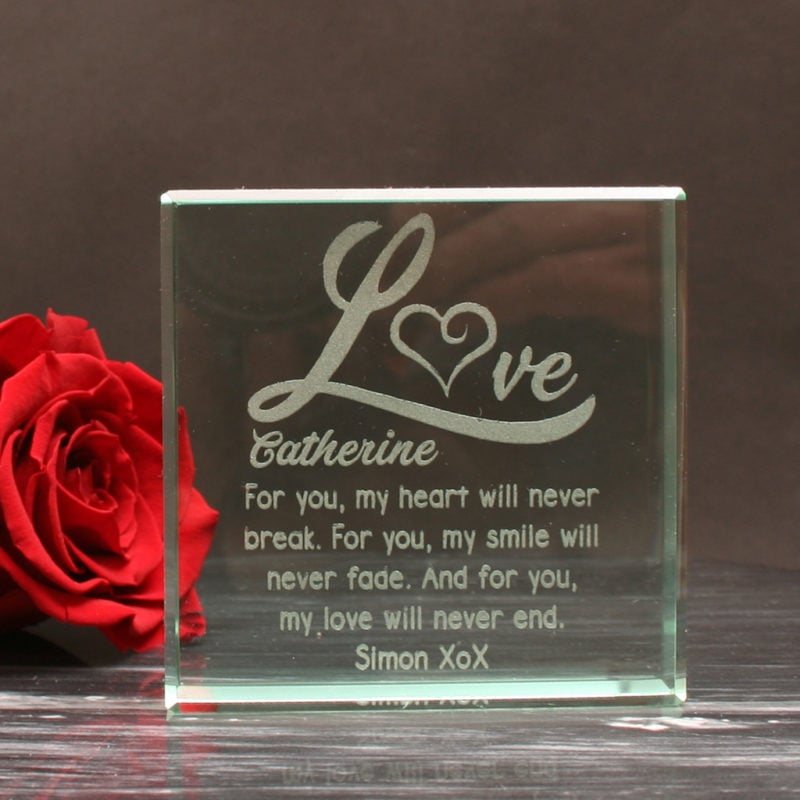 I seriously find it difficult to find fabulous gifts for friends and family when it comes to gift giving. The main reason for this is that they work, have a disposable income and are old enough to buy whatever they want. So, I tend to focus on gifting personalised gifts, engraved gifts or experiences where I can spend time with them; it's going well so far and I haven't had any complaints or returns!
As our online gift shop is all about creating personalised gifts that make you smile, we add new customisable gifts daily to make the mammoth task of finding the ideal present for whatever occasion that little bit easier with fresh ideas that you can give to men, women and children for anniversary, birthday, Christening, wedding, engagement, graduation, Valentine's Day, retirement and so on and so on!
Check out the latest personalised gift ideas that have just been added below. If there's anything you'd like to see on the site, do get in touch and if it is viable, we can see if it can be made to happen.
Personalised Valentine's Day Gifts
Seeing as it is coming up to Valentine's Day, obviously, there we have been working on thinking about personalised Valentine's Day gifts that you guys might want to give. Some of our favourites are below and include a personalised 'Love' design jade glass block which would look fantastic on a mantel piece, bedside table, or dare I say it, on your desk at work?! It's probably more aimed at women, however, there's no reason why you couldn't give it to a man by changing the name and the customised message. We also adore our personalised heart champagne flutes with the cute little red hearts towards the top of the stem.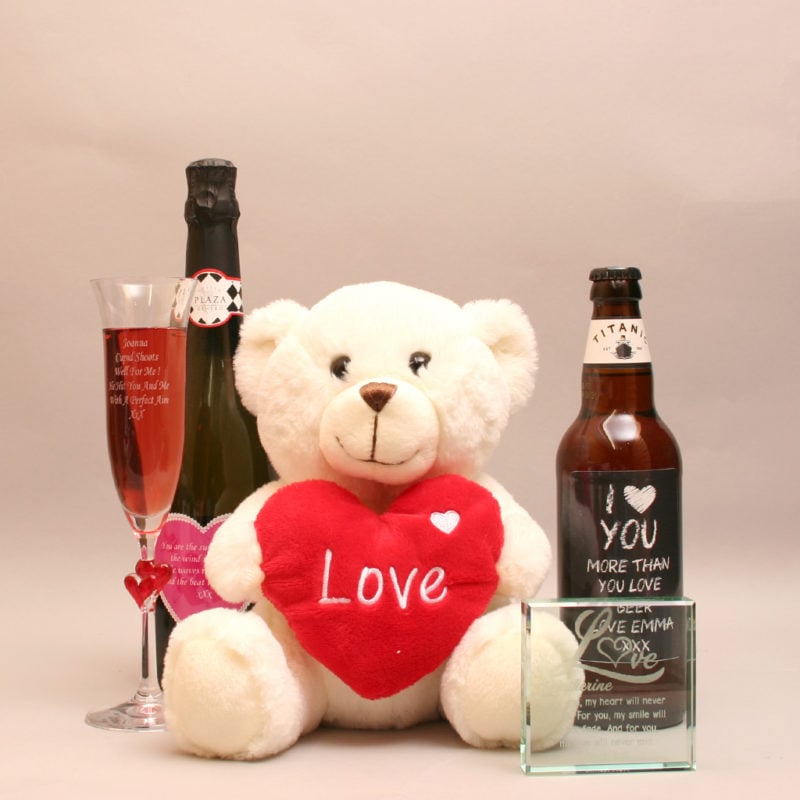 Who loves prosecco? (Me!) If he or she is an avid Italian sparkling wine drinker then she may love love love to receive a personalised romantic mini prosecco gift set with a bottle of 20cl prosecco and a personalised champagne glass. The personalised champagne flute has got a pretty heart outline design and modern writing on it so might be perfect as a gift for girlfriends this 14th February.
Do you love him or her 'to the moon and back'? We've created a little collection of gifts to promote this sentiment: Engraved Leatherette 'I Love You' To The Moon and Back Photo Frame – this personalised photo frame is a bit unusual because it is made from a leatherette material and is available in two colours: a light brown and a black with our own design. You might like to gift this with another similar gift which can be found in the form of our moon and back engraved compact mirror which is gold plated and has a moon image and stars along with our unique design. As always, you can add your own custom message onto these gifts.
What do you think of our I Love You Engraved Pint Glass? It's got a little kiss on it to so you don't need to pucker up whilst he or she is drinking from it! Champagne is synonymous with happy occasions and special events such as Valentine's Day so a bottle of personalised champagne might not go amiss either. There are more traditional bottles of personalised Valentine's champagne with a custom paper label, as well as more luxurious styles of premium personalised champagne with an embossed pewter label. Just add your own special message to create personalised gifts that will make not only you but the gift recipient smile too!