With 26th March marking Mother's Day, Daylight Saving Time and the official beginning of British Summer Time this year, it's important to remember to 'Spring forward' this weekend, with your watches and clocks changing to an hour ahead! I know what you're thinking, and yes, unfortunately this means we get one less hour in bed; however we then gain one extra hour of daylight!
Do you know anyone who struggles with their timekeeping? Engraved watches or something more traditional such as a engraved pocket watch, make for perfect gift ideas. Wall clocks are an essential feature in the home too; from making sure you leave in good time to get to work, to timing how long your dinner will take in the oven!
If you're wondering what Daylight Saving means for us, let me run you through a quick guide:
What is Daylight Saving Time?
Daylight Saving Time is the practice of advancing your clocks forward by one hour during the summer months. Typically, when autumn rolls around and the darker evenings creep back in, it is time to adjust your clocks backwards by an hour to standard time.
The date the clocks go forward changes each year normally falling on the last Sunday of March, and then changing back on the last Sunday in October.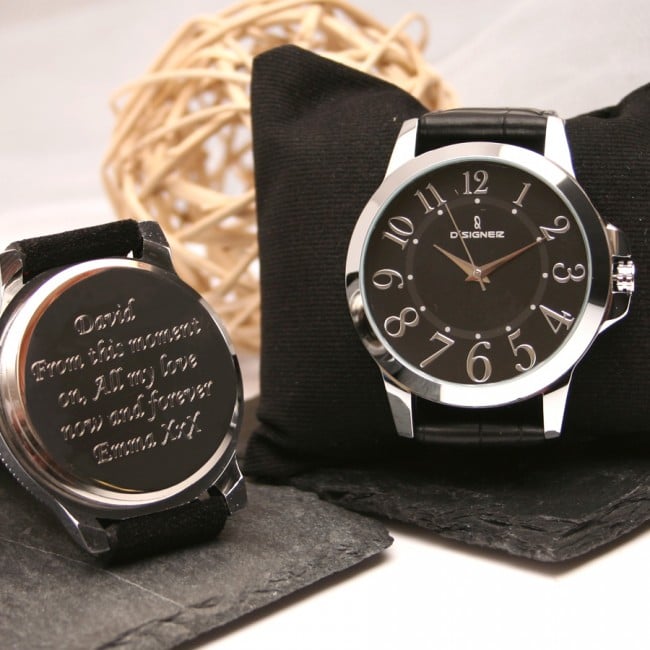 Why do we change our clocks forward and backwards?
In 1907, a man named William Willett (fun fact – the great-great-grandfather of Coldplay's Chris Martin) introduced the idea of Daylight Saving Time, also known as British Summer Time. He wanted to prevent people from missing out on valuable hours of daylight during the summer mornings and tried persuading them to get out of bed an hour earlier in the spring months.
He published a pamphlet called 'The Waste of Daylight' in an attempt to get people out of bed earlier by changing the nation's clocks. Willet proposed moving the clocks backwards and forwards by 80 minutes, setting the clocks 20 minutes ahead on each of the four Sundays in April, and then back again by the same amount on each of the four Sundays in September. That would have been a total of eight time switches each year! Thankfully for us (and all the forgetful people out there), that never came to fruition.
When did Daylight Saving begin?
After Willett's death in 1915, Germany adopted his clock-changing method on April 30th 1916 when the clocks were set forward at the turning of 11pm. Britain soon followed suit a month later with the first day of British Summer Time starting on May 21st 1916. The current system of the one hour biannual clock changes has been in place since 1972.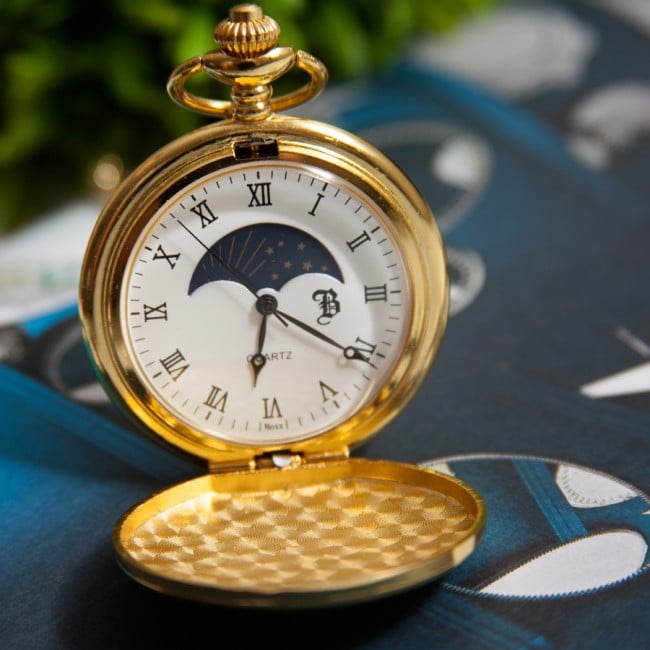 What does this mean for you?
Unlike the Queen, who has her staff of the Royal Collection spends over 50 hours adjusting over a 1000 clocks spreading across the official residences (this includes 379 timepieces at Windsor Castle, 500 at Buckingham Palace and 80 at the Palace of Holyroodhouse), we are all responsible for changing the time on our watches and clocks ourselves. I recommended switching the time on your clocks and watches before going to bed, just to make sure you don't forget and still get up on time.
With the clocks going forward by an hour, it will mean you lose an hour of precious time in bed, but on the brighter side of things, you can look forward to long summer evenings, more hours of daylight and making the most of that typically British summer weather! Let's have our fingers crossed for some beautiful summer weather this year.
How can you make sure you keep track of time?
Most of us will have some way of keeping track of time, whether that's with our mobiles, clocks in our homes, or watches on our wrists. Too often these days we find ourselves relying on technology like our phones and computers to tell us the time, but what happened to the good old fashioned timepieces?
Engraved watches are traditional timepieces that are designed to stay with you at all times attached to your wrist, ready at your convenience to tell you the time. An engraved pocket watch shares the same concept and is appreciated as a classic piece of jewellery and as well as a collectable work of art. Another classic timepiece with a modern twist is a personalised clock; ideal for displaying in the heart of the home as a practical and statement piece sure to decoratively enhance any home, whilst keeping everyone on time!
Save