If there's one question you don't want to be searching this year, it's 'when is mother's day 2021 in the UK?' It's definitely a date in the calendar you don't want to miss, as there's nothing worse than wondering what to get mum for mother's day at the last second.
But, whilst we should be celebrating our mums every day of the year, for being there for us no matter what, when was Mother's Day first celebrated in the UK? 
Well, it turns out our love for our mother's goes way back, all the way to the Ancient Greeks, who would celebrate the Mother of Gods and Goddesses every Spring. However, in the UK, Mothering Sunday has been celebrated on the fourth Sunday in Lent since the 16th century.
Of course, many of us haven't been able to see our mums very often in the last year, we might finally be able to replace the Zoom calls and see them in person soon.
The UK government has announced that as of the 29th of March, up to six people or two households will be allowed to be together outdoors, including in private gardens!
As we all know, the UK weather can be quite unpredictable. This can make planning things to do for Mother's Day quite difficult. But that doesn't mean the sun won't shine down on our mums for their special day.
Good weather always lifts our spirits, it brings us an opportunity to relax in the great outdoors, after being locked away in our homes for so long. Besides, who doesn't love an ice cold drink on a warm day, looking up at a blue sky?
With March now on its way, we can begin to get excited for the arrival of Spring, bringing us longer nights and warmer days.
So, here at GiftsOnline4U, we wanted to see how often the sun shines on Mother's Day here in the UK. 
We analysed Met Office data, calculating how many hours of sunshine the UK received during March for the last ten years.
The data revealed that 2020 saw the second sunniest March in the last ten years, with 121 hours of sunshine recorded that month! However, it was 2012 that saw the sunniest March in the last ten years, with 129 hours of sunshine recorded. 
The lowest recorded amount of sunshine in the last ten years was in 2013, clocking just 74 hours of rays in March. 
Here at GiftsOnline4U, there's nothing we love more than a delicious BBQ, surrounded by our loved ones. We can't think of a better way to spend Mother's Day, especially after being stuck inside our homes for so long.
So, we've got our fingers crossed it's not a pattern, and 2021 tops the tables with plenty of sunshine and blue skies for Mother's Day!
Now that the sun is shining, there's plenty of lockdown friendly things to do once restrictions are lifted. But, the question remains…
What to get mum for Mother's Day?
There's nothing mums love more than a good brew and a long chat. But why not spice it up a little bit? 
Treat your mother figure to her very own, personalised teapot. This stunning teapot includes an infuser, so your mum can create her favourite blend to enjoy by herself, or to share with others. 
Include a lovely message for your mum on the bamboo lid, for that extra special touch.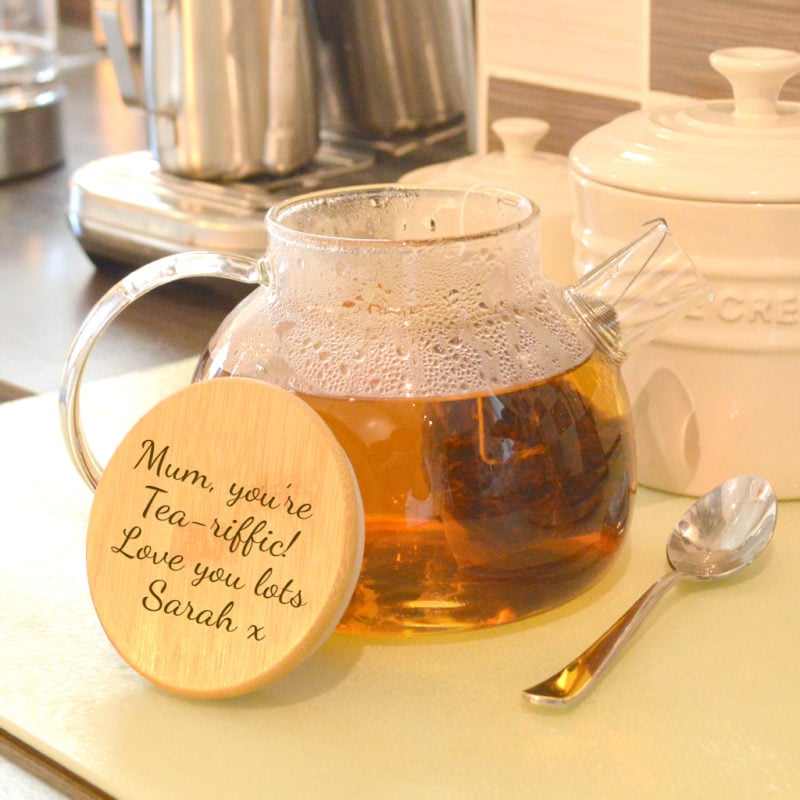 Reminding your mum of your favourite childhood memories is a sure way to tug on the heartstrings. But instead of having to drag the heavy photo albums out, why not take the memories on the go?
This beautiful wrist watch can be personalised with a photo and text, so you can remind your mum of how much you love her at any time of the day. You can even engrave the back of the watch with a special message!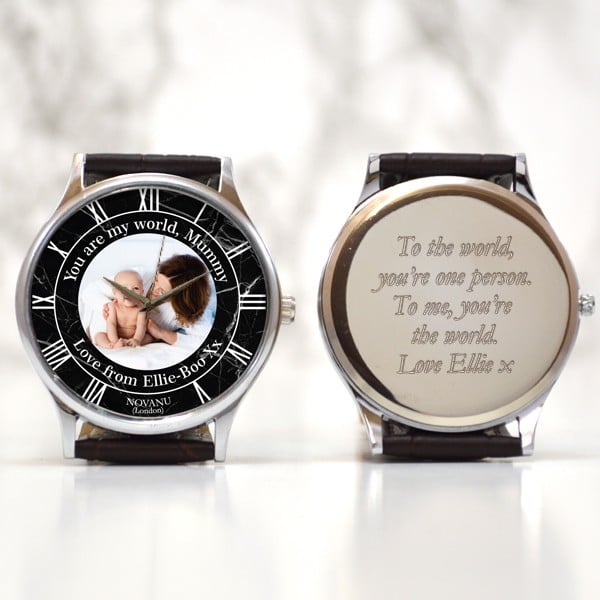 If your mum prefers something a bit stronger, this personalised prescription prosecco will be perfect. Write your mum her very own prescription for a bottle of bubbly, with a personalised label. Doctor's orders!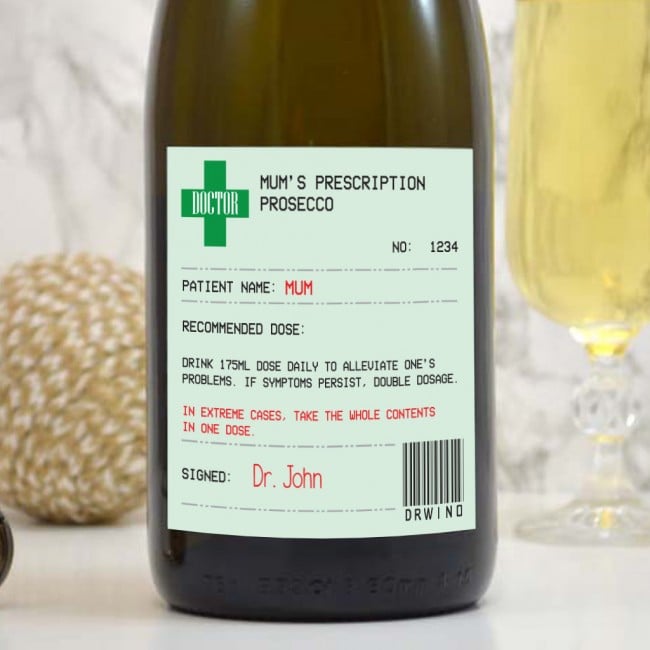 If you want to take it up a notch, why not send your mother figure a chocolate and prosecco hamper? There's no greater feeling of luxury than sitting down to relax with a delicious tray of chocolate truffles, and a chilled glass of Prosecco.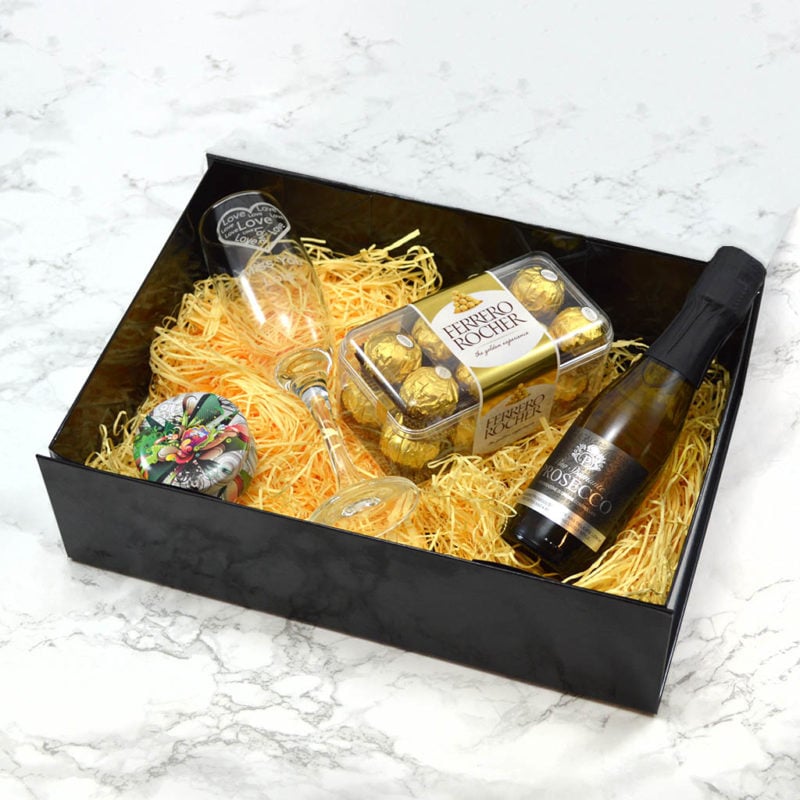 Not all mums dream of relaxing with a glass of bubbly, although who can blame the ones who do?
Spring is well on its way, with warmer weather and blue skies soon making an appearance. If you want to treat your grandma, or your outdoorsy mum, why not get them something more practical?
This adorable dibber can be pushed into any type of soil and is the perfect way to make holes for seeds. Make sure to personalise it with a lovely message from you, to commemorate Mother's Day!
So, now you have plenty of gift ideas for when you're celebrating a mother figure in your life, your grandma or even a new mum who's welcomed a baby into their family recently.
Making sure to make a huge fuss of them on Mother's Day is so important, especially after such difficult times.
This year has been incredibly tough on families across the UK, and between homeschooling the kids and keeping on top of work, there's no one more deserving of a treat than our mums!