April is here and the clocks have gone forward, so we can officially say that Summer is around the corner, and we can start to enjoy Spring. 
We're finally looking forward to warmer weather and sunny skies, so we can get back into the outdoors to spend quality time with our loved ones. And, as the government has reintroduced the rule of six, we can really make the most of the lovely weather the UK is treated to.
Of course, we're all going to be making a beeline for our nearest green space, whether that's the best park in our neighbourhood, or sprucing up our gardens ready for our guests. Naturally, that means barbecues and picnics will be taking place across the country, as well as fun days out and much deserved staycations.
We wanted to give you a helping hand on your journey out of lockdown, so we've put together the ultimate 'Get Out of Lockdown' guide! 
To make sure you have your first summer outing in the best location, we've listed the National Parks that are on offer around the country, so you can easily find the closest one to you. 
Getting back into the outdoors is exciting, but it's easy to forget about those annoying little quirks that can get in the way of you having as much fun as possible. Whether that's spilling a drink over the barbecue, wasps attacking you at your picnic, or not having everything you need for a COVID safe staycation. 
Picnics and BBQs
Not everyone has the time for a whole weekend away, so a BBQ or a picnic is always a good option, as they're simple and easy to plan making them a great way to enjoy a hot summer's day. 
Once you've packed up your sandwiches, utensils and whatever treats your grilling up for your loved ones, it's time to pick a spot to relax in. Got kids coming? Why not help them get involved, and let them pack some of their favourite treats and outdoor games in this super cool, personalised backpack?
Have them put their cutlery, water bottle and whatever else makes a perfect picnic, so they can join in on the fun!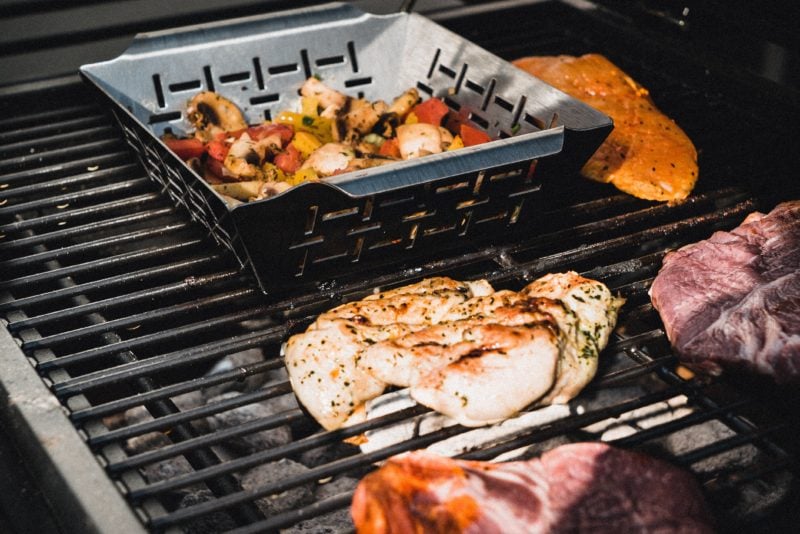 To help you find the best place for you to enjoy your delicious picnic and BBQ, why not choose from one of the UK's National Parks? 
Peak District – Derbyshire, Cheshire, Greater Manchester, Staffordshire, South Yorkshire, West Yorkshire

Lake District – Cumbria

Snowdonia – Gwynedd, Conwy

Dartmoor – Devon

Pembrokeshire Coast – Pembrokeshire

North York Moors – North Yorkshire

Yorkshire Dales – North Yorkshire, Cumbria, Lancashire

Exmoor – Somerset, Devon

Northumberland 

Brecon Beacons – Blaenau Gwent, Carmarthenshire, Merthyr Tydfil, Powys, Rhondda Cynon Taf, Monmouthshire, Torfaen, Caerphilly

The Broads – Norfolk, Suffolk

Loch Lomond and The Trossachs – Argyll, Perthshire, Stirlingshire

Cairngorms – Inverness-shire, Perthshire

New Forest – Hampshire, Wiltshire

South Downs – East Sussex, Hampshire, West Sussex
Once you've found the perfect spot, unpacked your tasty treats and gotten comfortable, you now have to contend with those hard to avoid mishaps.
No one wants to be chased around by angry wasps whilst sipping on an ice cold drink, so always keep your food covered. So, once everyone's been served, pop a lid on the snacks and keep those pesky wasps away.
Wasps and hornets also hate the scent of peppermint, so if you want to make sure no pesky bugs bother you, mix some peppermint oil and water and spray around the area. Then, sit back and relax.
Another way to avoid any disappointments is to keep it simple. 
Friends and family will always have their specific requests, but keeping the menu short and simple will make sure that you're not lugging huge bags of kit around, and you won't risk leaving anything at home either. 
Ever placed a drink down at a picnic or BBQ and had the wind immediately blow the glass down, throwing juice everywhere? Our advice might sound a bit silly, but pack an extra pair of shoes! They make a perfect cup holder and also act as a blanket weight, to stop the wind from throwing all your hard work all over the place.
Staycation
Now that we can finally see our loved ones, we might be wishing for more than just a picnic in the park, and who can blame you? 
But, we've been out of practice when it comes to travelling away from our homes, so we've put together some tips and tricks that will take the edge off when it comes to planning your next trip.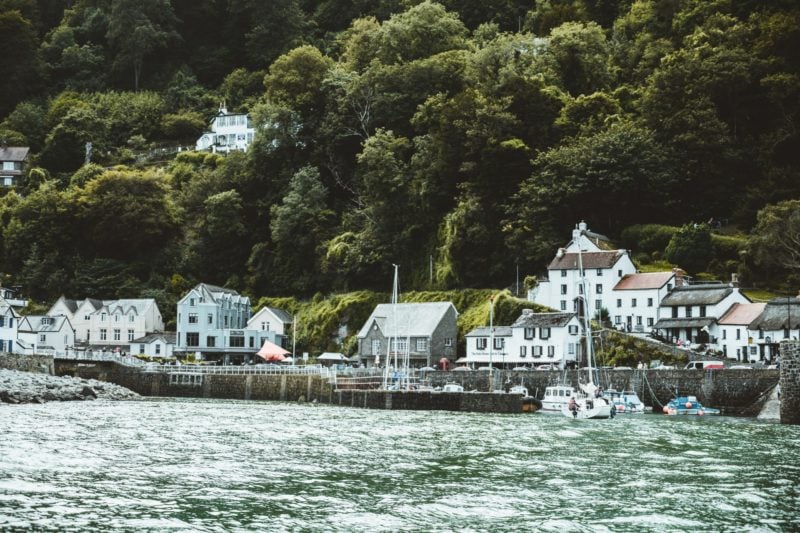 Naturally, you should ensure you have plenty of hand sanitisers and antibacterial wipes to clean off any surfaces in the property you're staying in. But with new regulations, accommodations across the country have limited what is available to their guests.
So to avoid any disappointment, pack the following to stay as COVID safe as possible:
Face masks

Crockery 

Utensils

Glasses/

mugs

Tea/coffee/sugar

Towels and washcloths

Toiletries 

Bank cards, not cash!

Plenty of snacks
Of course, the car journey can take some time, so have your kids pack their favourite snacks in this adorable personalised unicorn lunch bag! It's perfect to keep your children's food safe, whilst avoiding any fights over whose bag is whose. 
It's always best to update yourself on basic Covid care too, just in case someone you're travelling with becomes ill and needs to be quarantined. 
Many accommodations are also limited experiences available to guests, to avoid any contamination of equipment. Ensuring you're near a beach or a place of natural beauty, means that you can fill your days full of fun, relaxing on the sand or going on a long hike.
We also recommend stocking up on your favourite games to bring along with you, so that you can all get stuck in. Besides, who doesn't love a heated game of Monopoly with the family? If your kids roll their eyes everytime you dust off the old board game from the back of the cupboard, why not treat them?
Take a look at these animal themed, wooden personalised toys, perfect to bring with you on your next adventure. Add in a bit of healthy competition on those rainy days with this personalised wooden animal jenga set. Or perhaps you can test your kids' patience with this personalised wooden bear balance tower, just don't bring it out in the car journey there, those bumpy country lanes will send pieces flying!
So now you have the ultimate guides to getting the most out of whatever sunny weather blesses the UK over the next couple of seasons! 
It's important to get outdoors and soak in as many rays as possible, especially after missing our friends and family. 
So get ready to kick back, relax and enjoy yourself, whilst staying as safe as possible during your post lockdown getaways.