It's not long until Father's Day in the UK, which falls on 18th June this year and it's all about making this Father's Day the best ever by giving your dad a day that shows him just how special he is to you.
Now, Father's Day doesn't have to be about gifts, but if you are planning to make or buy him a gift, try to get something original and creative. I've always found it difficult when buying for men, because unusually anything they want or need, they'll buy themselves, therefore it can be quite a challenge when it comes to gift giving. You can't buy flowers like you would for your mum; however I've discovered the key to gifting for dads is to try and think of something he keeps mentioning, something you know he wants or something you know he enjoys, but won't buy for himself. This is where personalised gifts come in. How many people do you know that buy themselves personalised gifts? Certainly not many!
It's so easy in life to get carried away with your day to day, that you don't often stop to think about letting the ones you love know how much you appreciate them, or showing them how much they mean to you. So these yearly events such as Father's Day are the perfect time to do just that. After all, who the one who teaches you all about sport, fixes anything that's broken, and gives you the best most honest advice?
Here is some dad-tastic personalised father's day gifts you can be sure will put a smile on his face:
For the trendy dads
Whether you're dad really is a trendy dad or even if he just thinks his is – you can't go wrong with an engraved watch. What dad doesn't love a practical yet stylish gift? Decide on style and colour you think he'd prefer, and have it engraved with your very own special message. Alternatively, if your dad is a bit more of a traditional gent, go for a classic personalised pocket watch. At least you know these gifts will get a lot of use and will be treasure for years to come!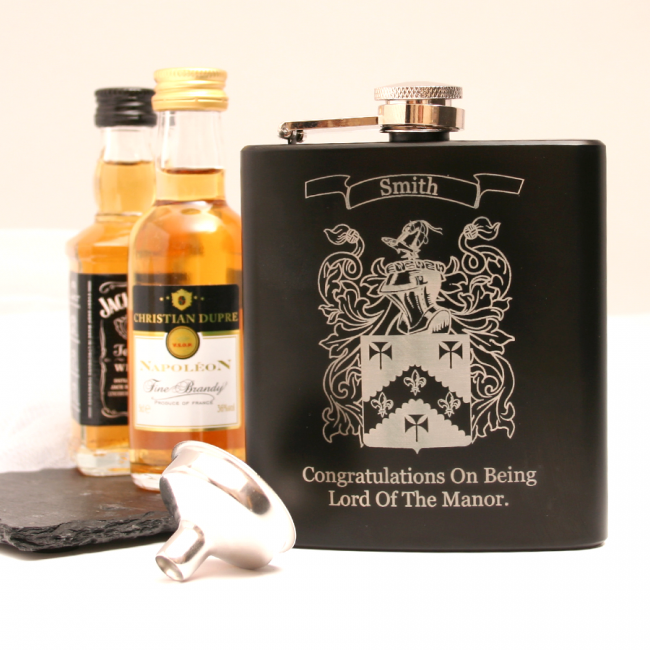 For the family proud dads
If your dad is particularly proud of his heritage and his ancestry, then personalised family crest gifts make great father's day gifts for anyone interested in discovering the history of their surname. There are so many options of different gifts adorned with family crests, but the ones that really stand out are the gifts that can be displayed in the home, such as personalised photo frames or wall clocks so they can truly show off with pride!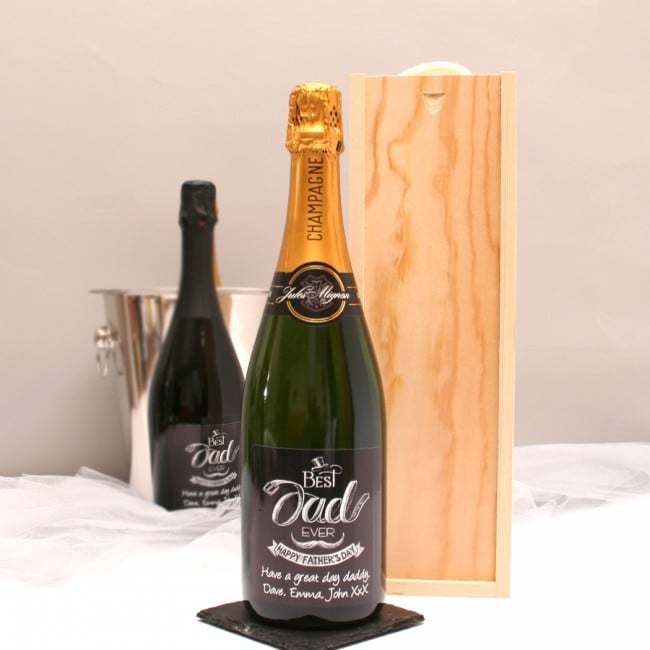 For the dads that likes a tipple
When buying for days, it's always best to focus on the things your dad loves – and let's face it… most dads love beer and wine. And nothing quite says 'Here's to the Best Dad', like a personalised bottle of alcohol. Whether he enjoys champagne, prosecco, whiskey, beer or wine – there'll be something to suit every taste. It's the ideal unique gift for your dad this Father's Day, but don't forget to have it personalised with his name and a personal message to ensure that no one else will drink his bottle of booze!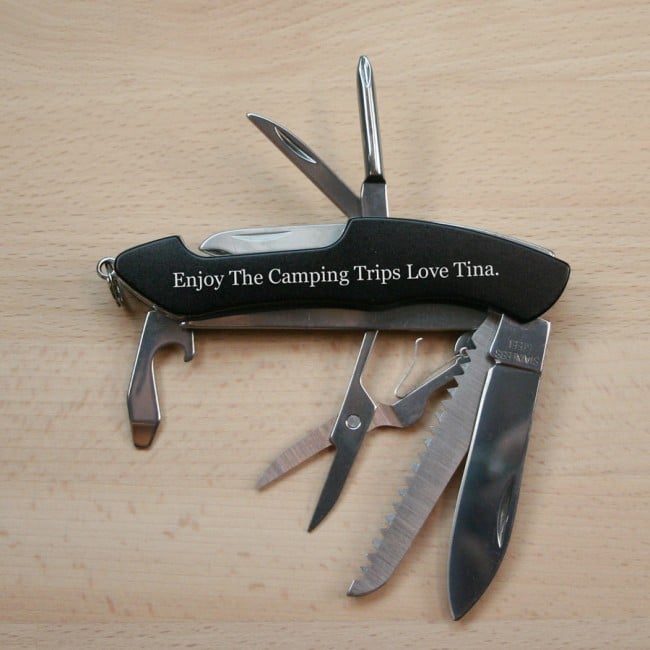 For the 'I'll have a look at it' dads
Most dads love a good challenge and are often the first port of call when something goes wrong or something needs to be fixed. But do they have all the gear for their D.I.Y projects? Tools always go down a treat, and you can guarantee your dad won't have a personalised tape measure, or a personalised multi tool! Personalised gifts can really add that extra special touch to any Father's Day present.
For the sports mad dads
Without dad, we really would have no clue about sport – How it works, what the rules are or even which team we should be supporting. If you've been looking for personalised father's day gifts for those sports fan dads out there then try a personalised sporting gift. Maybe they're fanatical about football or crazy about cricket? Maybe they fancy fishing or rave about rugby? Whichever sport they love, your best bet is to get them a gift with their favourite team's logo and have their name engraved alongside it.
If your dad fits into none of those categories or really you just want to do something nice for your dad on his special day then why not plan an activity to do with your dad that you know he'll love and enjoy. And let's be honest, Dads do a lot, so think about a time when your dad did something for you, and see how you can pay him back or help him out in some way – it could be as simple as mowing the lawn!
Save
Save