Is your dad a 'do it yourself' hero? A self professed king of DIY? Something I've noticed that always goes down well with dads is tools. Men LOVE tools and it's when they become a dad that their handyman skills really start to blossom! If they love to fix things and are constantly tinkering, then a man can never have enough tools. But rather than buying your average tools and accessories, consider something more personal and special like our engraved gifts for men. There are plenty of fantastic gifts that are both practical and thoughtful and are absolutely perfect for those 'do it yourself' Dads this Father's Day.
Then Let them take their handyman skills to the next level with cool tools and accessories engraved with their names or special messages – They'll never misplace their things again. Ideal for any man who spends too much time in the garden shed, in the workshop, in the garage or in the man cave!
Here are our top personalised Father's Day gifts for those DIY Dads.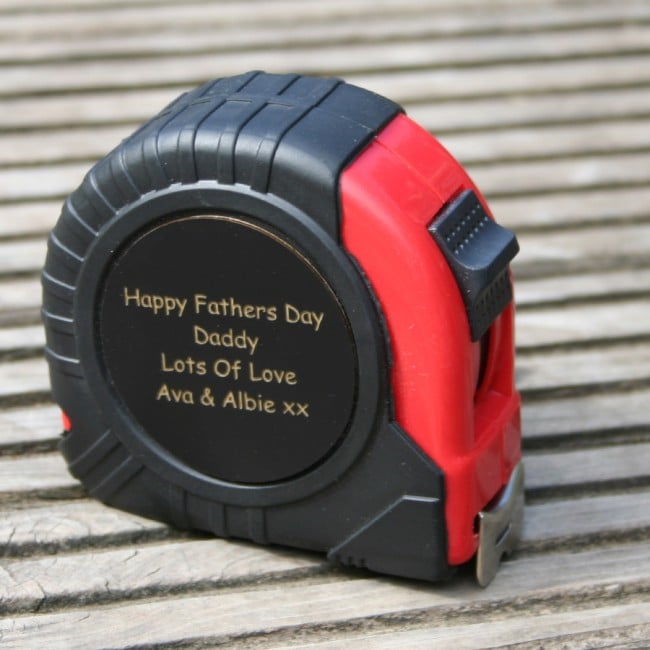 Personalised Tape Measure
A tape measure is a staple piece of any man's tool kit and one of the most useful items he can own. This 7.5 metre tape measure measures in cm and inches and can be personalised with his name or any special message of your choice – Why not 'Dad, You Rule!'. This'll be sure to put a smile on his face and is an ideal engraved gift for DIY enthusiast dads.
Personalised Torch WITH Bottle Opener
Now you probably didn't know there was such a thing, but this is great news for dads – particularly for ones who love multipurpose items! This personalised bottle opener torch is a multi functional personalised gift which combines an aluminium black mini torch, a built in bottle opener and snap hook. These are ideal personalised Father's Day gifts for any dad's who like to be prepared!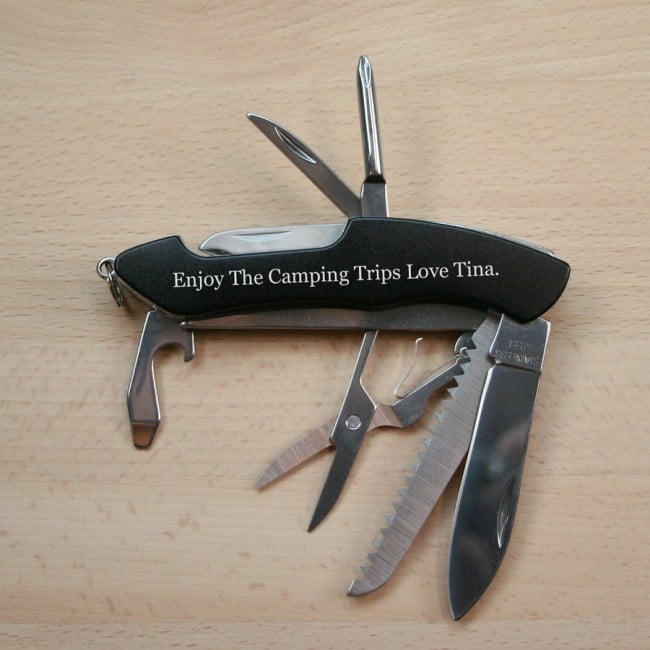 Personalised Multi Tool Pen Knife
Does your dad fancy himself as a bit of a Bear Grylls type? Then this multi-tool is perfect! A personalised multi-functional pocket penknife made from stainless steel with eleven tools including a bottle opener, screwdriver, scissors, a nail file and different penknives and an awl! Add a special message for the finishing touch and that's everything all in one place – fantastic engraved gifts for men particularly for any avid campers or outdoorsy dads.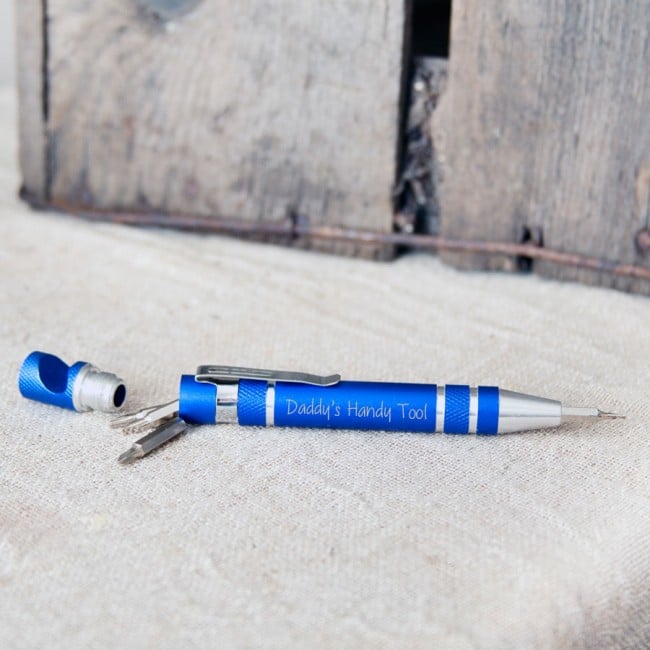 Personalised Multi Tool Screwdriver Set
This brilliant multi tool screwdriver is a great gadget and is a gift that is certain to excite the handyman dad. Disguised as a pen, this personalised multipurpose screwdriver set with six attachments and a bottle opener has space for you to add your own custom engraved message. Unlike the standard bulky screw drivers, this is a discreet and handy little gadget perfect for picking up on those minor jobs around the house.
Personalised Slate Clock with D.I.Y Design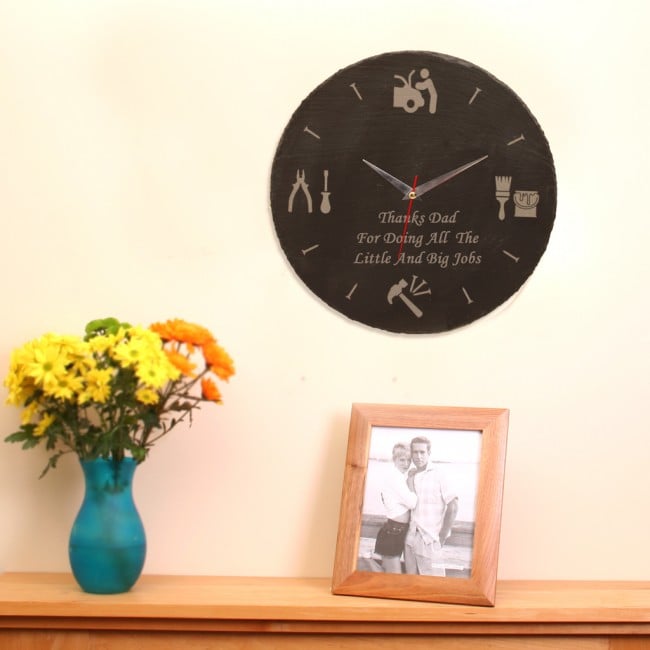 I know what you're thinking and no this isn't a tool, but more of a fun gift for the home for the dad's that live and breathe do it yourself projects and repairing things. This personalised clock made of laser engraved natural slate with DIY motifs at the 15 minute markers and nails as the 5 minute markers and is just perfect for dad's to display in their shed's or man caves. Just add your own special message such as 'To Dad, The cheapest handyman I know!'
And why not top off your father's day gifting with an extra special treat like a personalised alcohol gift -The perfect way for dad to kick back when he's finished a day of home improvements and DIY projects.
Save