We all like to think of ourselves as pretty good bakers. Vanilla cupcakes? No problem. A Victoria sponge cake? Yea pretty sure we could throw one together. A meringue? We'll give it a good go.
If you're a fan of baking, you'll more than likely love the Great British Bake Off (well, most of us do!) and on a Tuesday evening, you'll often be found tuning in with a cuppa in hand.
There are many reasons we love the Bake Off; the mouth-watering bakes, the endearing contestants and the 'Hollywood handshake' to name a few. We've even be inspired to create our own personalised baking gift range which you can find here.
But asides from the weekly triumphs, we realised that some of the failures of the bakers are ups and downs of baking that we can all relate to.
Unrisen sponges, mushy melted chocolate and merged biscuits are all common faux pas almost all of us have experienced.
Here are our top Bake Off moments we can all relate to:
The wrong ingredients disaster
We've all been there. Baking soda instead of baking powder. Plain flour instead of self-raising. Same difference, right?
Wrong!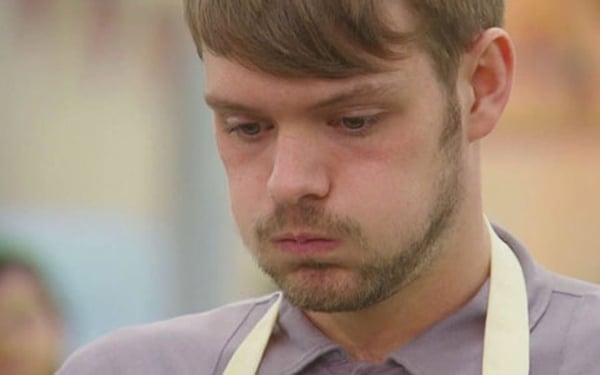 But not quite as wrong as John's seventies-inspired rum babas.
Anyone else remember series 3 where John Whaites confused salt with sugar and served his rum babas up to Paul Hollywood? Still, it didn't stop John going on to win the final.
Now that's taking the biscuit
Ingredients combined and dough perfectly balled, then out comes one giant merged together cookie that looks nothing like it was supposed to. What happened?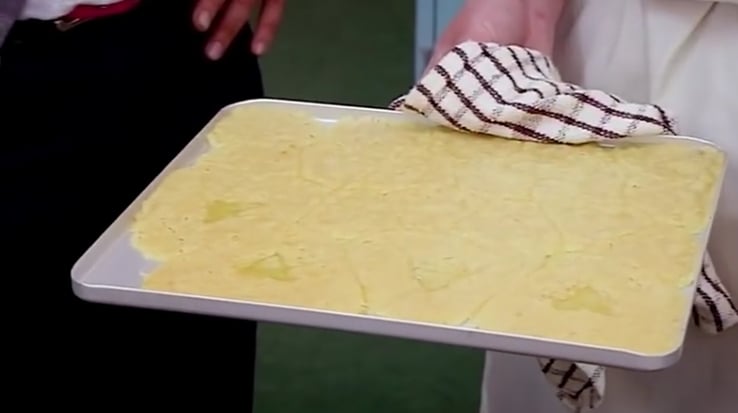 Louise Williams crumbled under pressure in Biscuit Week when her biscuits spread across the tray and merged with one another. Louise's rookie cookies lead to her being eliminated from the Bake Off that very week.
"What's wrong with my oven?"
Ever peered into the oven to witness either nothing has happened or somehow your pastries have gone from pasty white to brown in a matter of minutes? What's going on here?!
Remember Marie Campbell from series 6? Despite being voted star baker the week previous, Marie came under fire when she forgot to turn her oven on. "What's wrong with my oven?" she exclaimed, before the realisation of the situation dawned on her.
At some point or other, we have all used the wrong setting on our ovens. Whilst baking a batch of sausage rolls just recently, I noticed they were colouring a lot quicker than I was expecting. That's until I realised I had put on the grill instead of the oven! Fail.
Accidental Cake Drop
Going, GOING, GONE! In series 2, contestant Rob avoided being dropped from the show. His cake however, wasn't quite so lucky. Thankfully he was able to salvage part of his sponge cake after this pretty common kitchen mishap.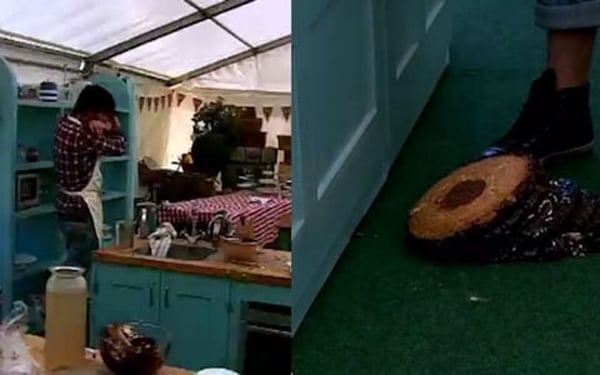 It's safe to say we all share a moment of heart break for every contestant's slip up and accidental cake drop.
#Bin Gate
You're not a true fan of the Great British Bake Off if you are not familiar with the infamous Baked Alaska episode, remembered by many as "bin gate".
Diana Beard committed a baking offence so shocking that it sent viewers into meltdown! A media frenzy erupted when Belfast baker Iain Watters' Baked Alaska was seemingly removed from the freezer early by fellow contestant Diana Beard. Reduced to a sloppy mess, he subsequently threw it in the bin before storming out of the tent.
We can all relate to the anger felt when your baked good doesn't come out how you were hoping and in that moment of impulsive annoyance, you throw it in the bin.
Those are just some of the Great British Bake Off fails we can relate to when baking for our friends, family and loved ones.
If you're inspired by the tempting treats created by the bakers in the tent, then why not make your own at home with the help of these baking-themed goodies. Check out our new range of personalised baking gifts – Ideal for baking better. Alternatively, check here for other personalised gifts for loved ones.
What is your worst baking fail or common baking faux pas?
Comment below – We'd love to hear them!