The pandemic has had us all dreaming of normal life starting again, as we're locked indoors, and to fill the time, many people across the UK have turned to DIY entertainment.
From movie nights in with Netflix, to our very own household versions of Great British Bake Off, featuring plenty of banana bread. Our kitchens have even been taken over by internet famous dishes, (remember TikTok feta pasta)?
But, whilst these lockdown activities have been fun, if there's one thing that so many of us are dreaming of, it's sipping on a delicious cocktail in our favourite bar. And, as sunny skies and warm temperatures are nearly here, we're going to be looking for the nearest refreshing boozy cocktail to indulge in.
So, in the spirit of summer, and tasty cocktails, bring the bar to you and start learning how to make the crowd favourites, and even some more obscure concoctions for you and your loved ones to enjoy!
Of course, some cocktails are super simple, taking just a couple of minutes to throw some basic ingredients together, however, some require more patience and skill. If you're out to impress, don't worry! We've got an amazing list of cocktails to choose from here, so you can wow your friends and family.
To give you a helping hand along your mixology journey, we broke down the 50 most popular cocktails in the UK in 2021, from Vinepair. By consulting expert's directions across a variety of cocktail websites, we analysed exactly how long they take to make, the different ingredients they require, as well as any garnishes or fresh fruit that you'll need to prepare. 
Now, whether you're a beginner or ready to test your existing bartending skills, you can read on to find out more about the UK's favourite cocktails, and their difficulties ranked.
All of the cocktails mentioned will require some basic ingredients and pieces of kit, so we recommend stocking up on the following:
Cocktail shaker

Bar Spoon

Juice squeezer

Strainer

Muddler

Measuring cups (Jigger)

Glasses

Ice
If you're ready to get creative and try out a few different cocktails, have a variety of spirits, sugars and syrups, fruits and spices and/or bitters to hand.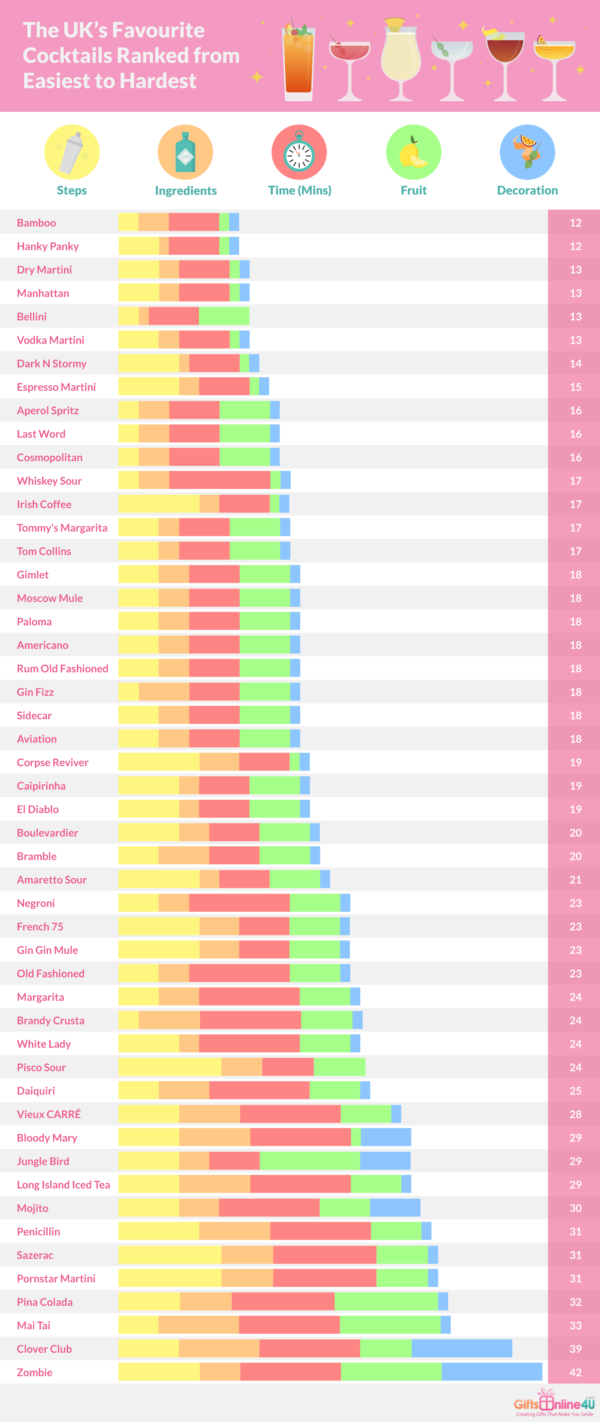 But, before we fill you in on all the details across the difficulty levels, we thought we'd share our favourite cocktail with you.
We like to call this one the GiftsOnline4U special, but no one seems to know what we mean when we order that at the bar! So, to keep things simple, we'll refer to it as its usual name, the French 75.
This delicious drink originated in, you guessed it, France! It dates back to WW1, and an early version of the cocktail was created in 1915, at the New York Bar in Paris. 
It's made up of gin, lemon juice, sugar syrup and ice cold champagne! You might be asking, which is the best champagne? For us, as long as you have some champagne glasses, such as champagne flutes, it will always taste delicious. But, if you fancy adding a personal touch to your French 75, why not pour from a personalised champagne bottle?
We hope you enjoy our team's favourite cocktail, but be sure to try out the following tipples for an amazing treat!
Explore Our Range of Alcohol Gifts
Easiest 3 cocktails
When you're ready to start building your confidence behind your makeshift bar, getting stuck in with the easiest cocktails will help you get to grips with the basics.
A Bamboo cocktail tops our list as the most simple tipple, with five basic ingredients of sherry, sweet vermouth, extra dry vermouth, bitters and a lemon. It should take you just five minutes to stir them with ice and strain into your glass. Then all you need is a lemon rind twist for decoration. Voila, a picture perfect cocktail in just two steps!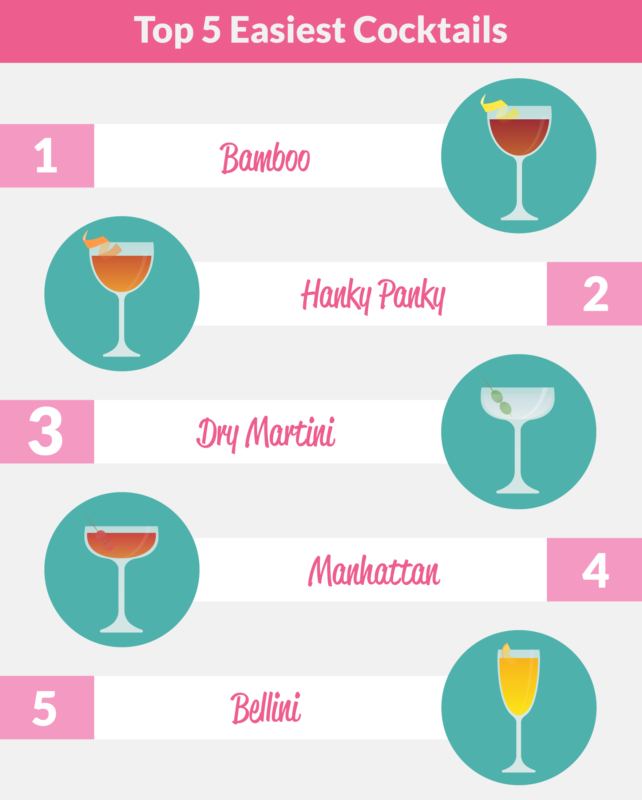 The Hanky Panky cocktail is also the easiest drink, with three steps that should take five minutes. This delicious tipple uses the same technique as the Bamboo, so once you've mastered that, this should be a breeze! Just stir dry gin, sweet vermouth and fernet branca (bitters) with ice, and strain into your glass. This cocktail also benefits from an orange rind for decoration, but you can leave that out if you don't fancy it.
A beverage we've all heard of is the Dry Martini. This iconic cocktail comes in third on our table, it takes five minutes, has four ingredients and just three steps. Although, contrary to 007's request, you'll only have to stir this one. Combining dry gin, dry vermouth and ice, stir and strain into your glass, and garnish with a green olive.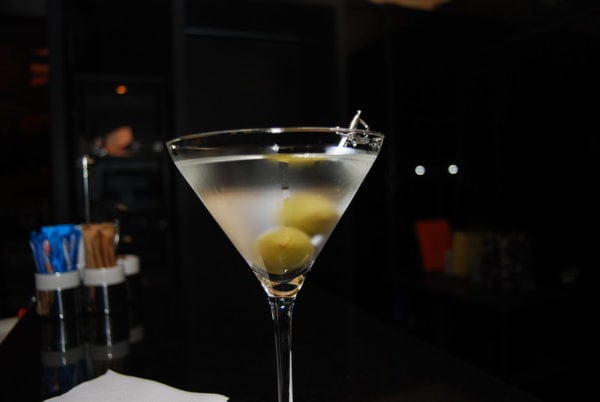 image source
Middle 3 cocktails
Once you've mastered these simple and delicious cocktails, why not branch out and try something a little bit more difficult?
These cocktails have landed right in the middle of our ranking table, making them the perfect middle ground drinks to start branching out and developing your bartending skills.
Jet off and get everyone in the mood for their holidays with the Aviation cocktail! This boozy cocktail is three steps that should take five minutes, and features a brandied cherry garnish for that extra pizazz. Just add gin, lemon juice, maraschino liqueur and creme de violette into a cocktail shaker filled with ice. Then, get your showmanship on and shake well, then strain straight into your glass.
Mix things up and branch out with the refreshingly delicious Caipirinha cocktail. This delicious beverage is Brazil's national cocktail and takes just five minutes to complete the four steps, and all you'll need is four ingredients! You'll need to muddle together lime wedges and brown sugar, then you can fill your glass with crushed ice and pour over your Cachaca.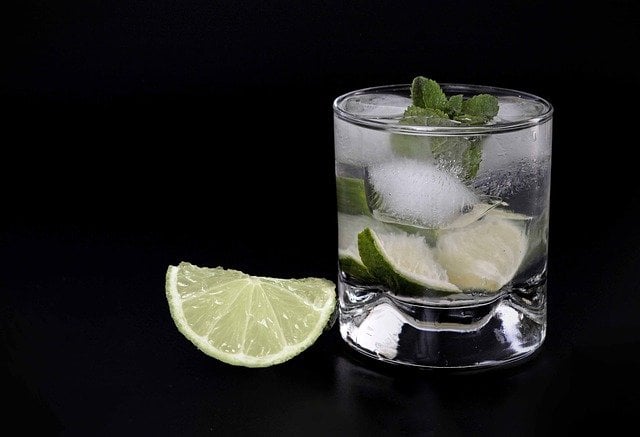 To finish off your middle ground difficulty cocktail session, prepare the El Diablo. This ombre, tall cocktail takes four steps with four ingredients, and should take just five minutes to put together. Put your ice, tequila, creme de cassis, lime juice and ginger beer into a cocktail shaker. Then, shake it all together and strain into your glass, garnishing with a lime wedge.
Explore Our Range of Alcohol Gifts
Hardest 3 cocktails
If you're a more seasoned cocktail maker, or perhaps you're ready to delve into the complicated world of mixology, these cocktails have ranked the most difficult on our table. They require plenty more steps, ingredients and techniques. Not to mention the time it takes to make them!
But, they're all definitely worth the effort, bringing that true bar experience to your home, and a great drink to kick back with.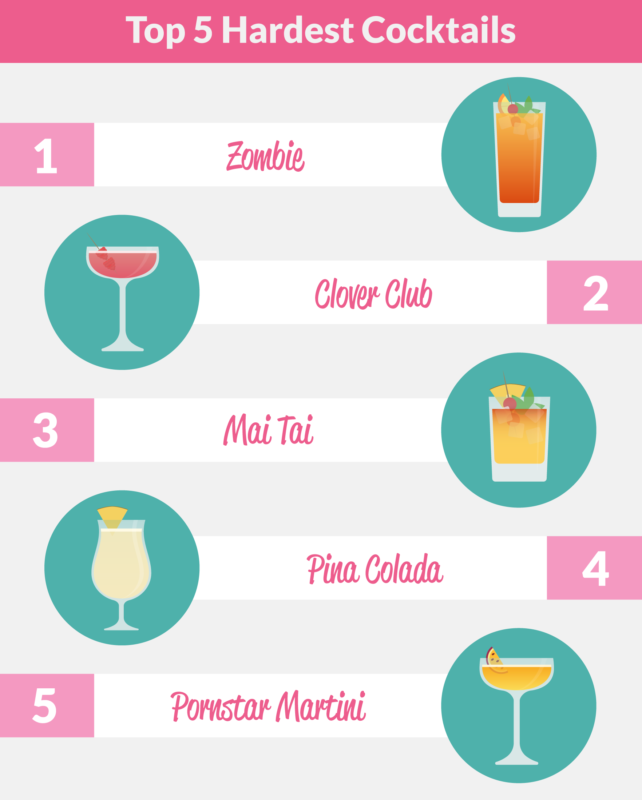 If you're ready to indulge in an extra boozy drink, the Zombie cocktail accurately describes how you might end up feeling the day after! This cocktail will take you ten minutes to mix together six ingredients over five steps. There's also plenty of garnishes to prepare, to really make this showstopper drink stand out. Pour apricot brandy, dark rum, golden rum and white rum into a shaker with ice. Then, add pineapple juice, lime juice and 151-proof rum, stir and strain into a glass.
Once you've managed to perfect these cocktails, you'll be ready to take on the most popular, and the most difficult cocktail! 
The Clover Club cocktail takes ten ingredients, four steps and roughly ten minutes, as well as fresh fruit and a garnish of thyme, cinnamon and lemon rind! You'll also have to perfect your technique, as the steps are a bit more complicated.
Add egg white, raspberry syrup, gin and lemon juice into a shaker without ice. Then, shake heavily to emulsify the egg white with the alcohol, to give the drink its characteristic foamy top. Once you've shaken your drink, add some ice and shake again. Then, strain the drink out into an empty cocktail glass, and top with fresh raspberries, thyme, cinnamon and a lemon rind.
So, there you have it! The UK's most popular cocktails, ranked from easiest to hardest. 
These boozy treats are definitely worth the time and effort, and will make you the most loved at a party. Who knows, you might even impress your bartender with your new found knowledge once we're able to go back out for drinks in the future!
Sources:
https://vinepair.com/articles/50-most-popular-cocktails-world-2017/
https://www.bbcgoodfood.com/recipes
https://www.thespruceeats.com/
https://www.diffordsguide.com/