Whether you've been dating your boyfriend for two months or five years, it never gets easier to shop for them. "I don't want anything" is probably the last thing you want to hear after asking them what they would like for their birthday or Christmas. In the case you're buying a gift for a new partner, it can be incredibly difficult to know where to start. After all you might not know each other that well yet. Or maybe you're planning a surprise treat for your bf "just because" – in which case, how do you find gift ideas for boyfriends with the wow factor and truly surprising him with it?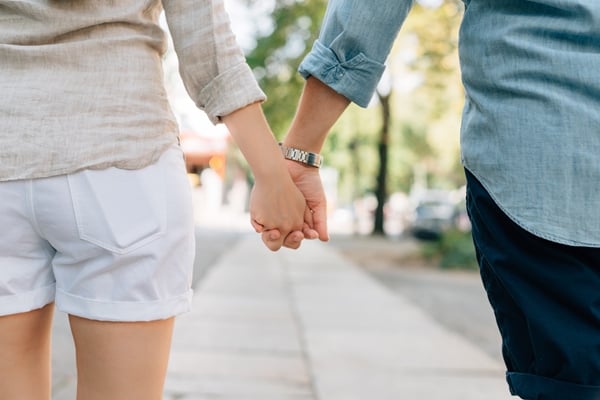 Buying things for men can be difficult – and too often we spend much more than we should on presents that just don't hit the mark that aren't genuinely thoughtful. If you're looking to score major girlfriend points, then here are some of your top questions answered. We've even included some engraved gift ideas such as engraved watches if you're stuck for inspiration.
Should I buy my boyfriend a gift?
First things first, is there an occasion coming up? Perhaps it's his birthday, Christmas. Or is there a special event happening that would be nice to commemorate? Sometimes you don't need an occasion or special event to justify buying something nice for someone however it is worth noting every individual is different. Some gift for every possible occasion or event, whilst others don't believe in gifting, therefore no one is obliged to buy anything.
In general, it is a nice gesture to buy a present if he is celebrating a birthday or at Christmas time. Occasions such as Valentine's Day and anniversaries are celebrated differently amongst all couples with some choosing not to celebrate at all.
A tricky question we ask ourselves when in a new relationship is, should I buy my new boyfriend a present? There are no right or wrong answers here as it totally depends how long you've known each other and whether you feel you should or would like to buy him a gift. We recommend opting for a novelty item that will come across more light hearted and cute.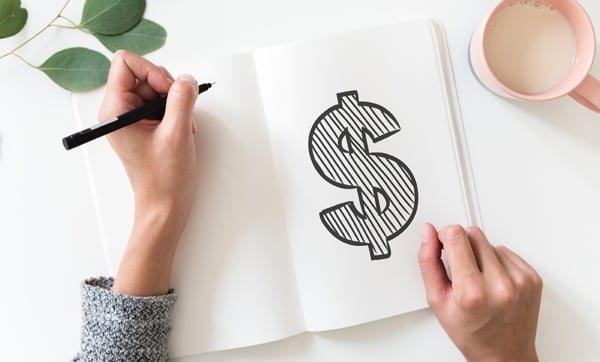 How much should I spend on boyfriend gifts?
When you're making the decision about the how much you should spend, first think about these things:
How long you've been together
How much you feel comfortable spending
Here's our guide to help you decide how much you should spend on your sweetheart depending on how long you've been together:
0-3 months
Spend as much as you would on a present for a friend, but not a close friend or family member. It's likely you don't know your boyfriend's interests and hobbies all that well at this stage, so stick to something budget friendly such as a small token personalised gift. Personalise with an inside joke, or personal element that'll be light-hearted and fun.
3-6 months
Spend the equivalent of what a fun date night would cost, for example the cost of cinema tickets or bowling for two.
6-12 months
Spend the equivalent of what a date night would cost if for example, you were to go for a nice meal.
12+ months
Beyond 12 months, the more likely you are to know more about your partner. Now you can afford to be more thoughtful and significant with your choices, however it is important to only spend what you feel comfortable spending.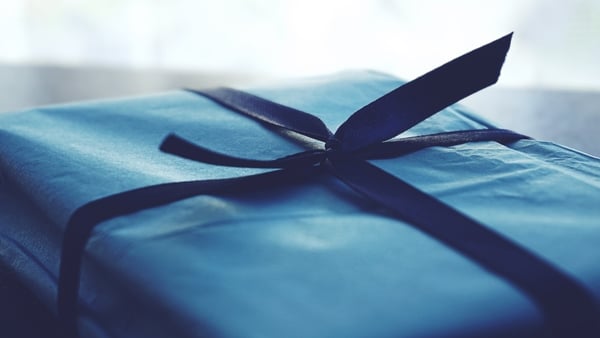 What should I buy for my boyfriend?
Now you've established whether you should buy a gift and how much you're looking to spend, it's time to get some ideas together. Firstly, you'll want to consider these top things:
What are his interests/hobbies?

Has he suggested anything he'd like or would love to do?

What does he need? (We mean what he actually needs and gifts he'll actually use, not what

you

think he needs!)
Here are 4 different types of gift ideas depending on sentiment or message you're trying to get across:
1. Romantic Gifts
A present that is looking to provoke a romantic or sentimental emotion. Perhaps symbolic of your relationship or love.
2. Useful/Practical Gifts
An item that can be used on a regular basis that'll provide use and purpose. Usually something he would not buy for himself or didn't know he needed.
3. Experience Gifts
An arranged experience that is out of the ordinary. This could be something he's expressed an interest in or something he has always wanted to do.
4. Fun Gifts
A treat that is novelty and humorous – something that may evoke a funny reaction. This could relate to an inside joke you share or something you both relate to. Or you could opt for a present based on his zodiac sign! Click here for gift ideas for boyfriend based on his star sign.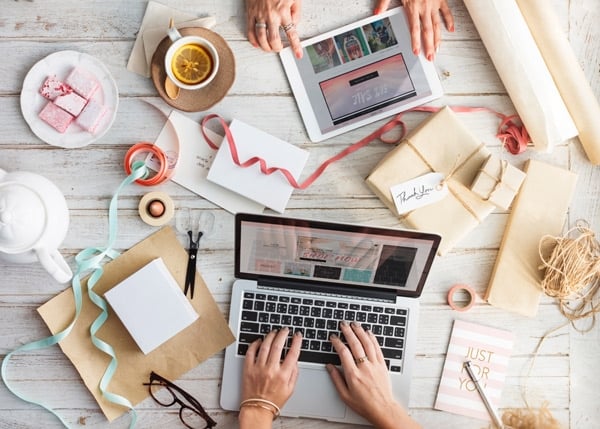 Where should I buy a gift for my boyfriend?
There are several places on the high street or online where you can discover plenty of great ideas depending on the type of present that you have in mind.
You'll also what to bear in mind how quickly you need the gift and how much time you have to shop around. If you've left it a little late, there are plenty of websites offering upgraded delivery services that can get your items to you quicker. At GiftsOnline4U, we offer free standard UK delivery on all orders and next working day delivery on 95% of our personalised gifts to make sure you never get caught out.
Alternatively, you could even make a DIY goodies for your beloved. We love this Pinterest page for the best DIY gift ideas for boyfriends.
Hopefully by now, you'll have a few ideas depending on your budget, your relationship and where you're going to look to buy. If you're still stuck for inspiration, why not consider these 7 gift ideas for boyfriend?
Personalised Tape Measure
Personalised Tape Measure – £15.99 – Amazon
This tape measure is a fantastic tool for the guy who loves a DIY job or is a handy man by trade. No job will be too big for him with this practical personalised tool – especially personalised with your special message.
Engraved Whisky Tumbler
Best Boyfriend Engraved Whisky Tumbler – £14.99 – Notonthehighstreet.com
A personalised glass for the spirit or whisky connoisseur boyfriend. Engraved with your personal message, this engraved whisky glass is a simple gift idea yet thoughtful and fun!
Personalised Bracelet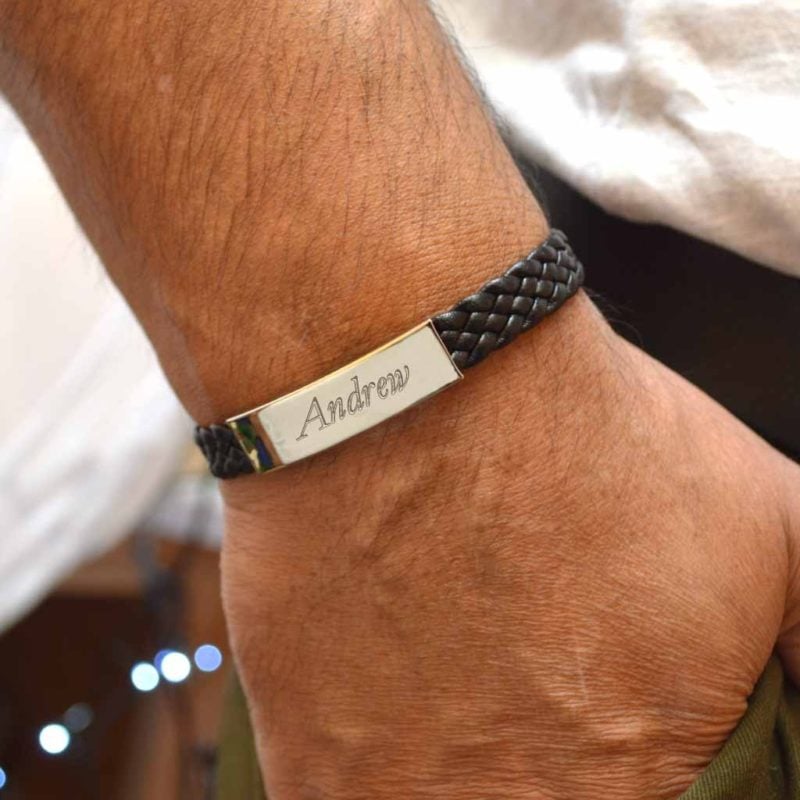 Personalised Bracelet – £22.99 – GiftsOnline4U.com
Who says bracelets are just for women?! Treat your bf to his very own personalised leather bracelet, engraved with his name, special date or message.
Engraved Watches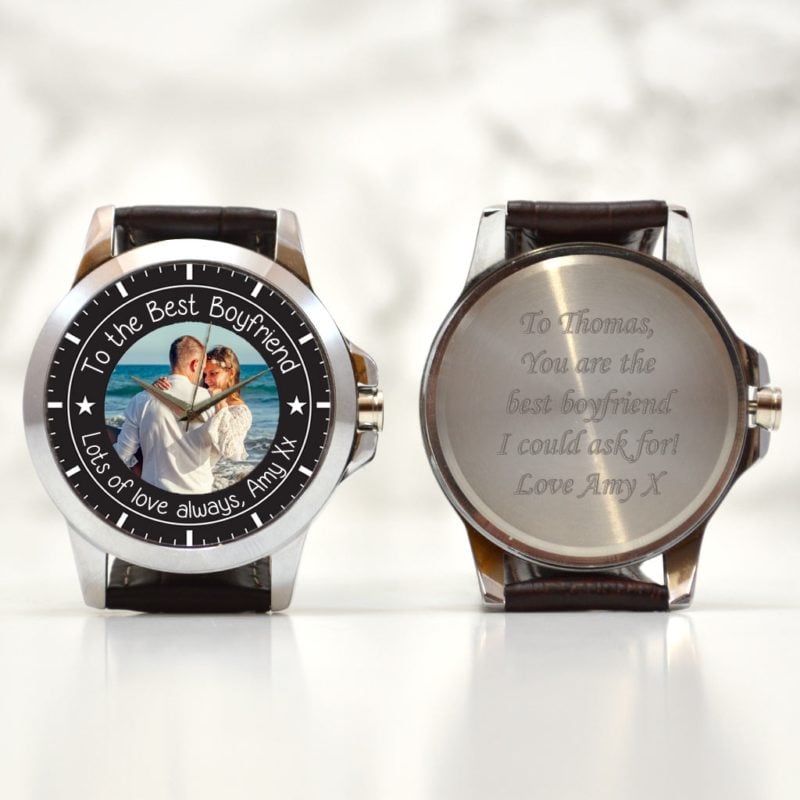 Personalised Photo Dial Wrist Watch For Boyfriend – £69.99 – GiftsOnline4U.com
An engraved watch is a timeless gift suitable for any and every occasion. With plenty of options, it is easier than ever to find the perfect engraved watch for your boyfriend, from modern wrist watches to personalised pocket watches. Personalised with your special words, these will make unique gifts for him. Click here for personalised watches.

Personalised Cufflinks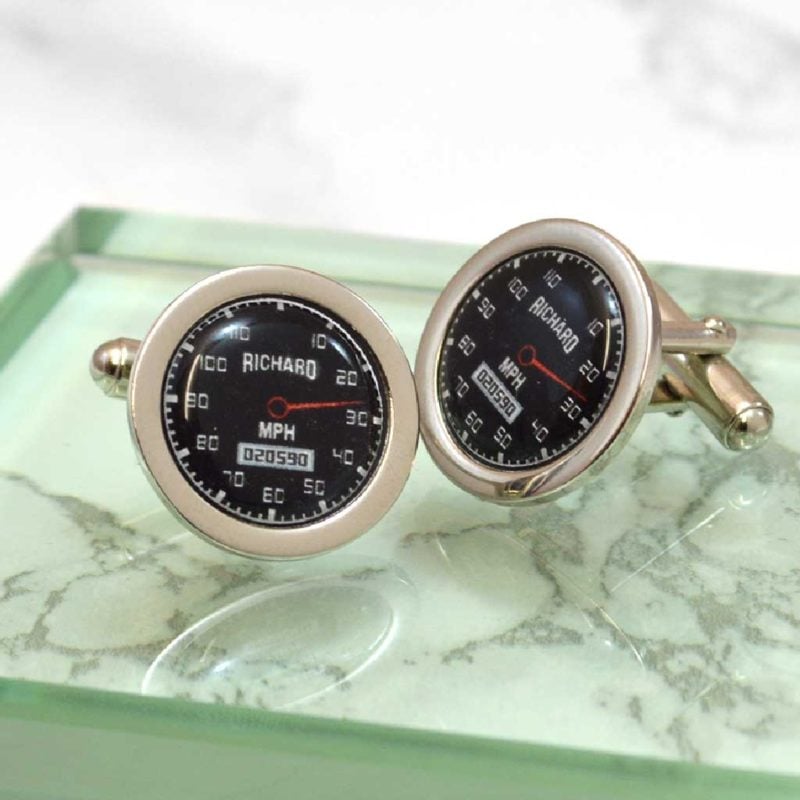 Personalised Cufflinks with Speedometer Design – £28.99 – Notonthehighstreet.com
A great idea for any car loving man. A classic speedometer design with the additional personalised touch will make an extra special surprise! Perfect to celebrate birthdays, anniversaries, passing a driving test or any special date.
Engraved Photo Frames
Personalised Photo Frame 10 Things I Love About You – £29.99 – Notonthehighstreet.com
If you're someone who often struggles to say how you feel or express your emotions, then this is an ideal gift option. What better way to express your love than with this framed print personalised with 10 things you love most about him.
Personalised Vodka
Personalised Vodka Gifts for Boyfriend – £34.99 – GiftsOnline4U.com
Looking for a cool idea? His very own personalised bottle of vodka is sure to go down a treat. With an exclusive design, you can add a name and unique message to your vodka label to make the ultimate alcoholic treat.
How should I give my boyfriend his gift?
If you're giving a surprise gift or you want the moment to be extra special when you give it, then follow these tips:
Tip 1: Wrap your present

We like to think half of the surprise is in the presentation of a gift. Take care to wrap your gift well but if you struggle with wrapping, we've got you covered with our How-to Gift Wrap videos.
Tip 2: Keep your gift a surprise
Make sure to keep your present hidden in a place where your partner is unlikely to discover it. Whilst it may be tempting to tell your him about the awesome gift you got him, but it's well worth staying quiet and waiting for the surprise reveal.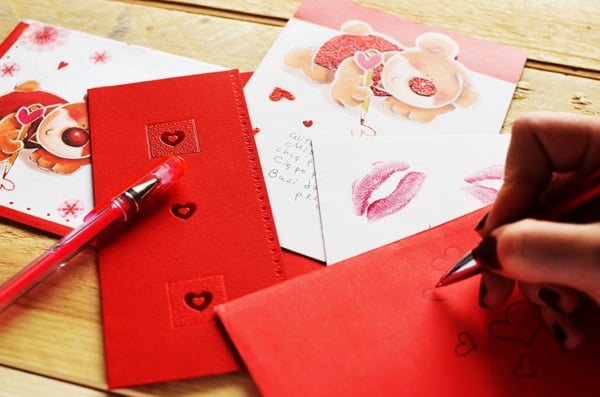 Tip 3: Include a romantic letter or card
If you're celebrating an occasion with a gift, a card generally goes hand in hand or even a romantic letter. Take time to write a special note in a card or a letter to remind him how you feel.

Tip 4: Wait for a special moment
Although this doesn't necessarily apply if you're giving for birthday's or Christmas, but it's always nice to wait for a special moment to present your gift.
Whilst I think we've covered every question on how to shop for boyfriends, please do let us know in the comments if there are any questions/tips you have on buying presents for your partner. We love helpful tips!
What's the best gift you've ever given to your boyfriend?