Top 10 Best Engraved Gifts for Her
Do you often find yourself in the predicament as to what to buy her for that special occasion?
Maybe it's not a special occasion you're shopping for and you're simply looking for a gift to show her how much she means to you.
Whichever reason you're looking to buy a special gift for that special person, we have compiled a guide to the Top 10 Best Engraved Gifts for Her including Personalised Wine Gifts and Personalised Photo Frames! Find plenty of gifting inspiration with presents that are perfect for the wine-lovers, the accessory aficionado's and the home décor enthusiasts.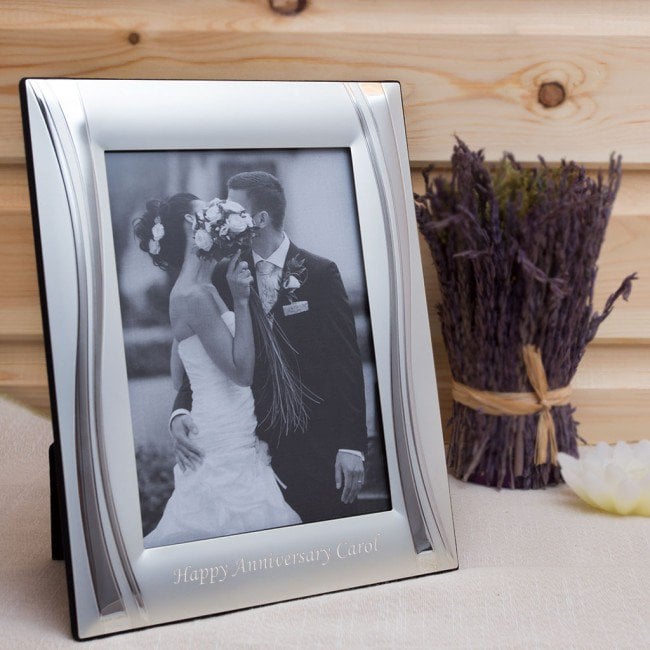 1. Personalised Photo Frames
A picture can say a thousand words, so what better place to behold it than in a personalised frame? Bring to life her most treasured memories in an extra special way by creating a precious keepsake photo frame – complete with your specially engraved message from as little as £16.99.
2. Engraved Trinket Boxes
Treat her to a personalised gift to hold her jewellery and precious treasures! This elegant gift is sure to be treasured for years to come and can even be passed down as a family heirloom. It serves as the perfect way to send that special message to that special someone, and with that added touch of sentiment, our beautifully engraved trinket box will undoubtedly be well received.
3. Personalised Glasses
Whether her favourite tipple is a pint, a shot, a glass of wine or a glass of bubbly, we have the perfect personalised glasses in which to enjoy it! We have over 150 fantastic personalised glass gifts including single and twin glass sets to choose from. And no need to worry about packaging, most of our glasses come presented in a gift box too!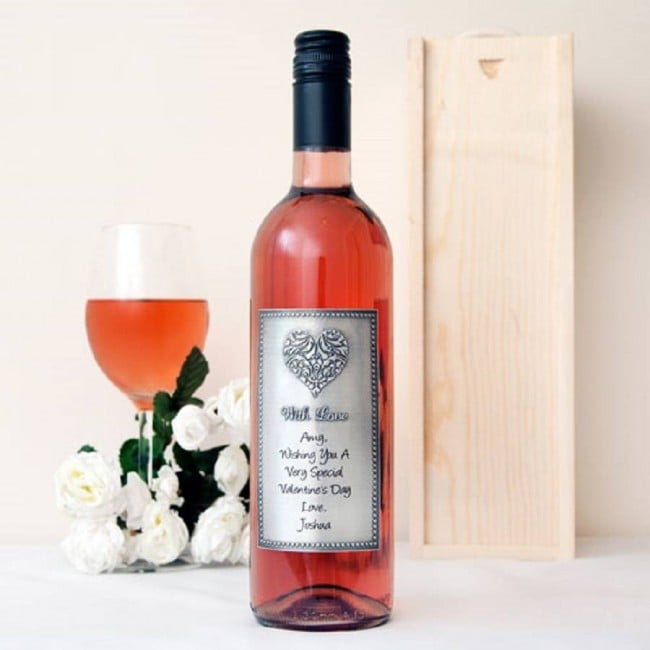 4. Personalised Wine
Forget grabbing a bottle from the shelf in your local supermarket! It's time to up the wine gifting game with unique personalised wine gifts – perfect for that wine-lover celebrating a special occasion. Make your gift stand out from the rest by giving wine with that luxurious finish, from our engraved pewter label range to our engraved bottles. But don't think you're restricted to a select few – pick from over 30 different bottles of red, white and rose wine, including fine wines, such as Barolo and Châteauneuf du Pape too!
5. Engraved Vases
What better addition to a bunch of flowers than an engraved vase. Whilst both elegant and practical – this gift would make a wonderful centre piece to any table. Unlike the flowers though, this gift will bring joy and happiness for many years to come, with the recipient fondly remembering your kind words and best wishes on that special occasion.
6. Engraved Compact Mirrors
We recently wrote a blog post about 'How an Engraved Compact Mirror could save your life' – but that's not the only reason to buy one of these as a gift. These make great sentimental gifts for that special lady in your life such as wives or girlfriends and even for mum or nan! Or perhaps you're looking for personalised thank you gifts to give to your bridesmaids,maid of honour and mothers of the bride and groom – just to say thanks for being a part of your big day.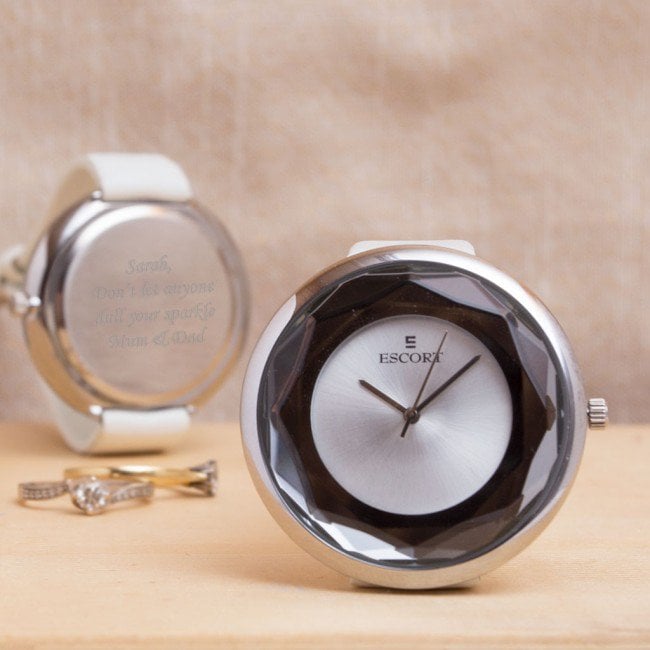 7. Engraved Watches
Personalised watches are fantastic gifting options for any and every occasion. Stylish yet elegant, our watches are engraved on the reverse of the face with any special message – with up to five lines of text depending on the size and design of the watch! Choose from various style to find a watch perfect for that special lady and make it a gift sure to be remembered.
8. Engraved Lipstick Holder
Know someone who is obsessed with her favourite lipstick but is forever losing it to the bottomless pit which is her handbag? This silver finished lipstick holder is the go-to gift for her! Personalised with her name or a special message – this gift will make it near enough impossible to misplace that favourite lipstick, and if she does… it'll be easy to identify who it belongs to!
9. Personalised Keyrings
A personalisedkey ring can make all the difference to her set of keys particularly photo keyrings. Who doesn't want to carry photos of their special someone's with them wherever they go? This sweet gift will hold the key to her heart!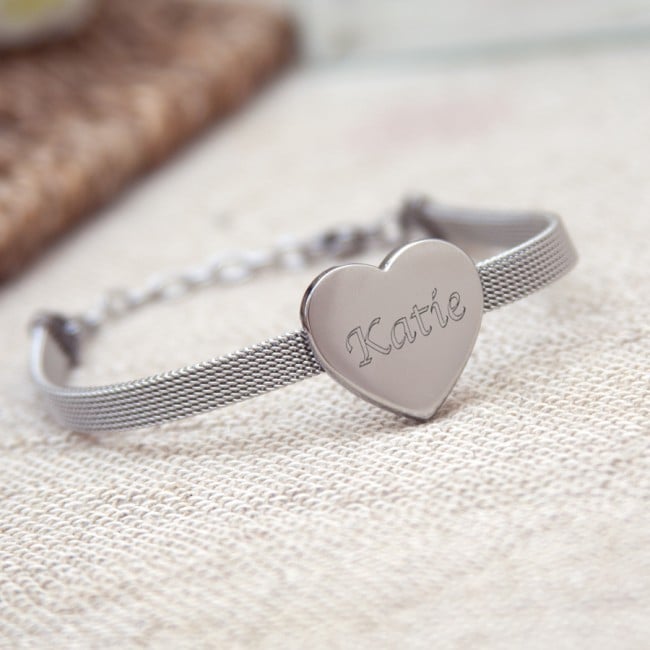 10. Personalised Jewellery
A gift that helps you say it better. Personalised Jewellery has got to be one of our most popular gifts with many looking to surprise they're loved ones with truly bespoke and delicate jewellery pieces. Show just how much thought you've put into buying that special gift with beautifully engraved pieces such as our heart pendent necklace, or our stunning mesh strapped bracelet – adding names and initials to make these gives even more individual. A gift she is bound to adore!
Feeling inspired yet? Find plenty more gifting inspiration and fantastic engraved gifts for her at GiftsOnline4U – There's personalised gifts ideal for every occasion from birthdays, anniversaries, congratulations or thank you's!
Save
Save
Save
Save
Save