If you've got a special occasion coming up, and are wondering what to get the man who seemingly has it all, find inspiration with our plentiful collection of Personalised and Engraved Gifts for Him. From Personalised Whisky gifts to Engraved Pocket Tools, we've got just the thing to surprise him and make him feel extra special.
Whether you're searching for something unique to celebrate a special occasion or simply for some unique and unusual ideas, we are sure we have something for everyone. Whether you're buying for a sports mad dad or your granddad who likes a tipple (or two), adding your own personalised message to a product really is the finishing touch. Similarly, an engraved gift can be the ideal way to show a retiring colleague just how much he was appreciated or a male friend just how much you care.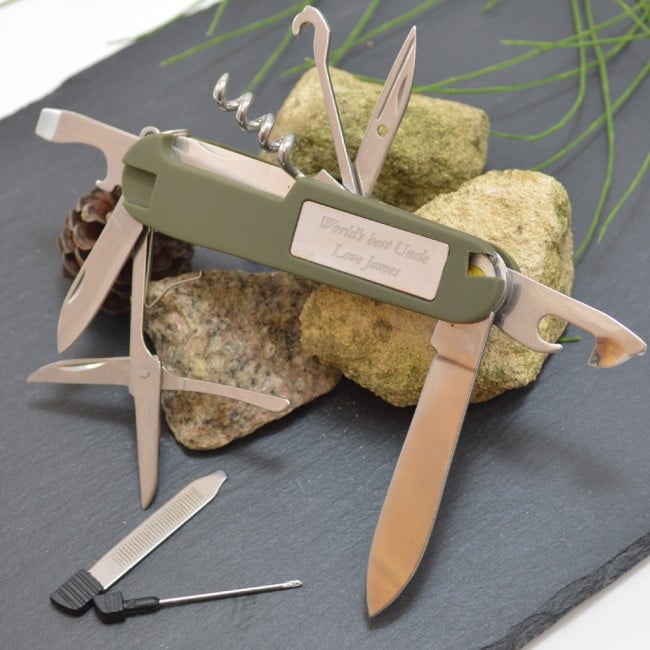 We've created our Top 10 Engraved Gifts for Men – packed full of inspiration and guidance on the best gifts for buy for those hard to buy for guys.
1. Personalised Tools
Our personalised tools are the ideal gift for lovers of the outdoors and are ideal gifts for those who love DIY projects and outdoor activities such as camping or fishing. Find handy tools from tape measures, to torches and multi-tools, from as little as £13.99! Just add your personalised message for that added touch.
2. Engraved Wrist Watches
Been thinking of buying an extra special gift for the man in your life? Birthdays, anniversaries or just because – our Engraved Wrist Watches are fantastic for every occasion. We have a large range of watches varying in style and design from retro, sporty, modern and traditional, meaning there is a style to suit everyone! These spectacular timepieces are fantastic keepsakes made to wear and treasure for years to come.
3. Personalised Whisky Gifts
With 11 different Personalised Whisky Gifts to choose from including leading whisky brands such as Jack Daniels and Isla of Jura, there are plenty of gift sets available for any occasion. Personalisation options include engraving the bottle or the glasses – all perfectly packed and ready to go in a satin-lined presentation gift box.
4. Engraved Cufflinks
For the man who works hard in the office, a pair of unique personalised cufflinks is the gift for him. And for a truly personal touch, how about engraving them with his name or initials? A gift he is sure to get a lot of use out of again and again. Alternatively, these are fantastic as wedding gifts to the groom, groomsmen and fathers of the bride and groom – with dates, times and even initials!
5. Personalised Glasses
What man doesn't enjoy a tipple from his favourite glass? Whether his top tipple is champagne, wine, beer, cider, whisky or spirits – we've got a glass to suit. Engraved with themed designs for occasions such as birthdays, weddings and Christmas as well as designs based on recipients such as Dad and best man too.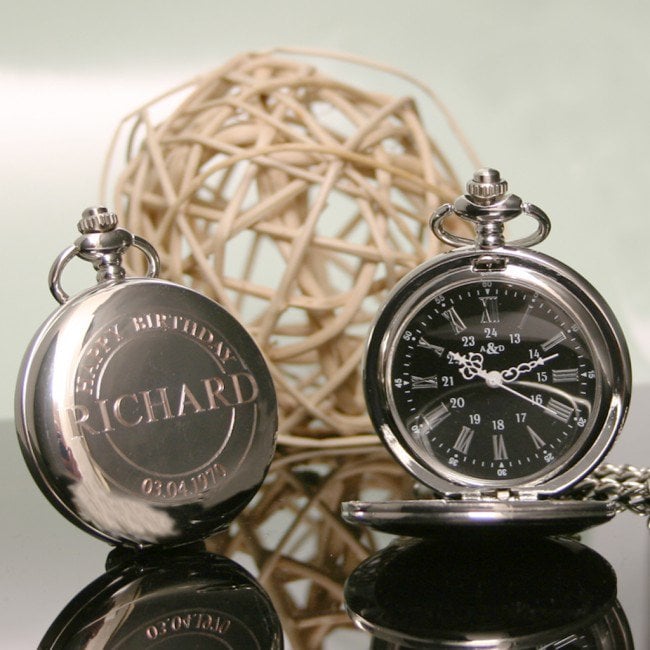 6. Engraved Pocket Watches
For the traditional gent who's got it all, our engraved pocket watches are truly one of a kind engraved gifts for him. Classic and traditional in style, we have a variation of different designs to suit all individual tastes as well as a multitude of occasions. Try classic designs with your engraved message on the back for a timeless piece or pick a pocket watch with unique engraved design and include personalised names and dates for a memorable keepsake present.
7. Personalised Pens
Looking for a practical and memorable gift? You cannot go far wrong with a personalised pen gift for the professional or academic men in your life. Whether it is for a birthday gift, thank you present, graduation gift or for any other special occasion – this is sure to be a little something with great sentimental value.
8. Engraved Hip Flasks
Perfect for the alcohol lover or a guy who just needs a little Dutch courage every known and then! Our engraved hip flasks are fun and practical gifts, personalised with various designs for different occasions and recipients. These make ideal gifts for the wedding party including the groom and groomsmen!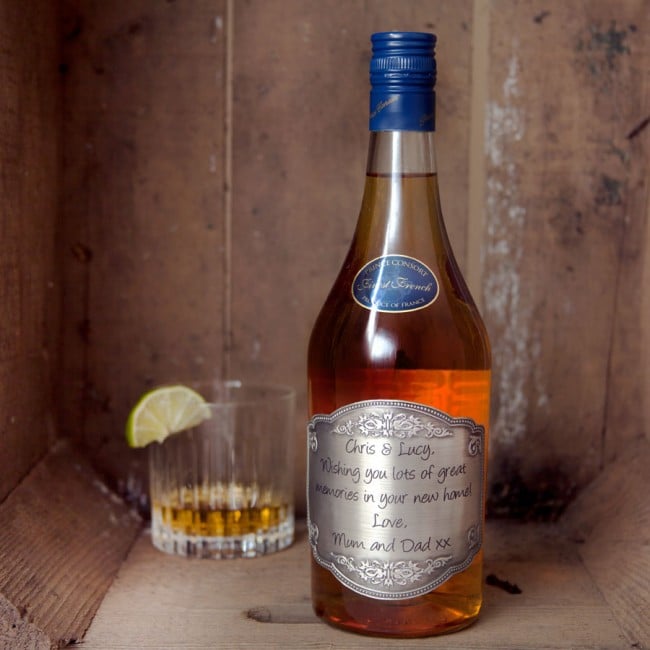 9. Personalised Sports Gifts
Got a Dad that loves a spot of golf? Or a boyfriend who avidly supports his favourite football team? We've got a wide selection of gifts for sports fans too! From alcohol gifts and glassware, to scarves and hats for the football fanatics – there is something for everyone.
10. Engraved Alcohol Gifts
Give a gift like no other with our large range of luxury engraved alcohol gifts, from fizz to spirits, there is a drink for every taste. Engraved directly onto the bottle or onto a pewter label, these make stunning gifts for guys. You can even take your alcohol gift to the next level by including an engraved gift box or adding on luxury gift wrap!
All of these items make great keepsakes that they will treasure for years to come! And if that isn't enough to leave you feeling inspired, then find hundreds more engraved gifts for men across the site.