With Mother's Day just around the corner, we all know that finding the right gift for the most important woman in your life can be a little daunting. Obviously, you can't buy a mother's love—but you can at least buy a gift your mother is sure to love, which means that it's time to start thinking about how you're going to secure your place as Mum's No.1 favourite child.
Mother's Day is the time to try and express just how much she means to you, but how do you begin to thank her for all the things she's done over the years? She put up with your stroppy teenage years (and your toddler tantrum days!), taxied you from A to B when you needed a lift, picked up the pieces after fall-outs with friends – just to name a few! And although she still probably has that hand painted macaroni necklace and the lopsided pot you made in school, this year, show Mum your appreciation with a present she'll love. We may be a little biased, but when it comes to Mother's Day, but it really is the thought that counts and we believe Personalised Gifts make for the most heartfelt and thoughtful Mother's Day gifts. If you're keen to think outside the box and perhaps stray from the usual bunch of flowers bought en route to Mother's Day lunch, we've got plenty of unusual gift ideas for Mum!
Whether your Mum is super stylish, makes the most amazing bakes, or is the woman who already has everything, we've got just the right Personalised Mother's Day Gifts to put a smile on her face and help say thank you for who she is — and all she does this Mothering Sunday.
Personalised Mother's Day Prosecco – £27.99
It's time to banish Mum from the kitchen while you whip up the meal for a change and give her a well-earned rest. Treat mum to a bottle of her favourite tipple to enjoy with a meal she hasn't had to make this Mother's Day!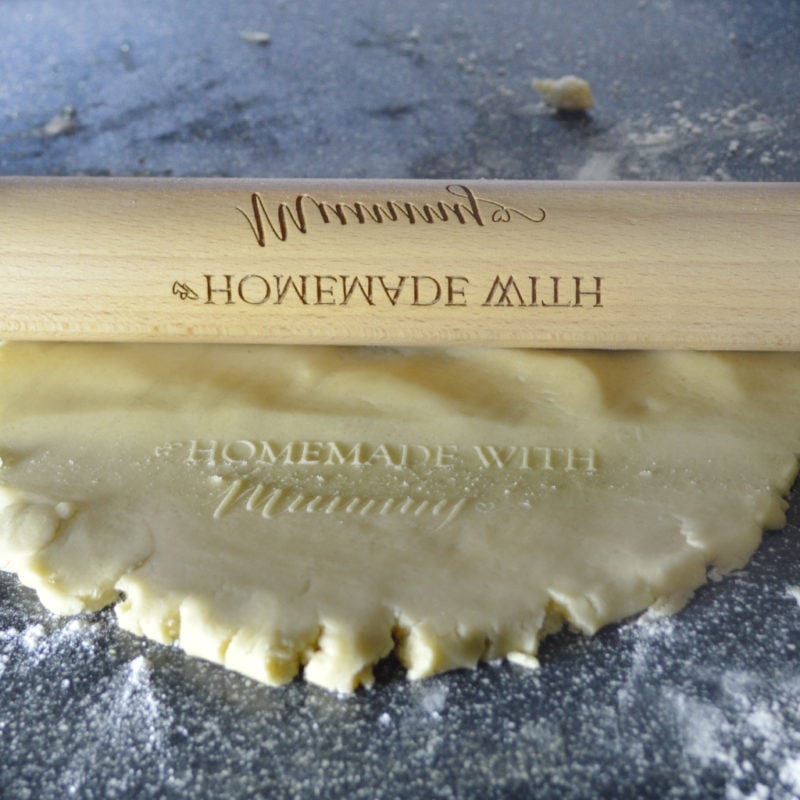 Personalised Rolling Pin – £12.99
If your Mum is renowned for her famous bakes, then a rolling pin engraved with your very own words, is the perfect personalised gift! Made from beautiful beech wood, our Personalised Rolling Pin is a gift she'll never knew she 'kneaded' – and best of all, she'll be thinking of you every time she uses it!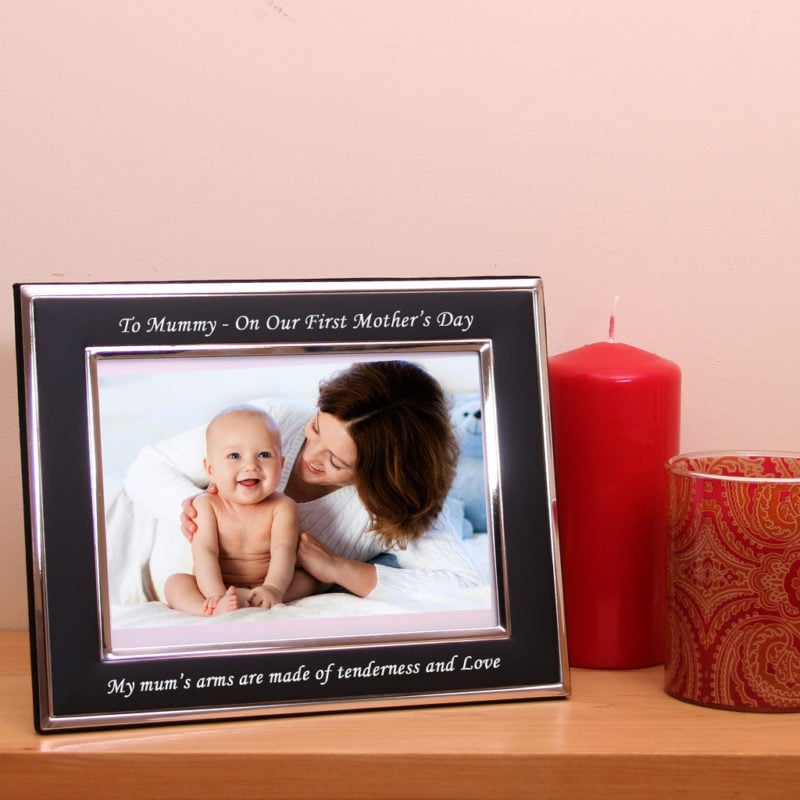 Engraved Photo Frame – £22.99
Take Mum back to a moment in time and share fond memories of years gone by this Mother's Day with a photo frame with space to engrave your own special message. Remind her just how much you care and show appreciation for that special women in your life, filling your frame with a special photo of mother and child moments, or of the grandchildren. Then sit back and watch the smile appear on her face.
Personalised Vases – From £19.99
Looking for a lovely way to say, 'I love you'? Give a gift that keeps on giving like a beautiful personalised flower vase! These unique keepsakes are sure to brighten mum's day and for many years to come.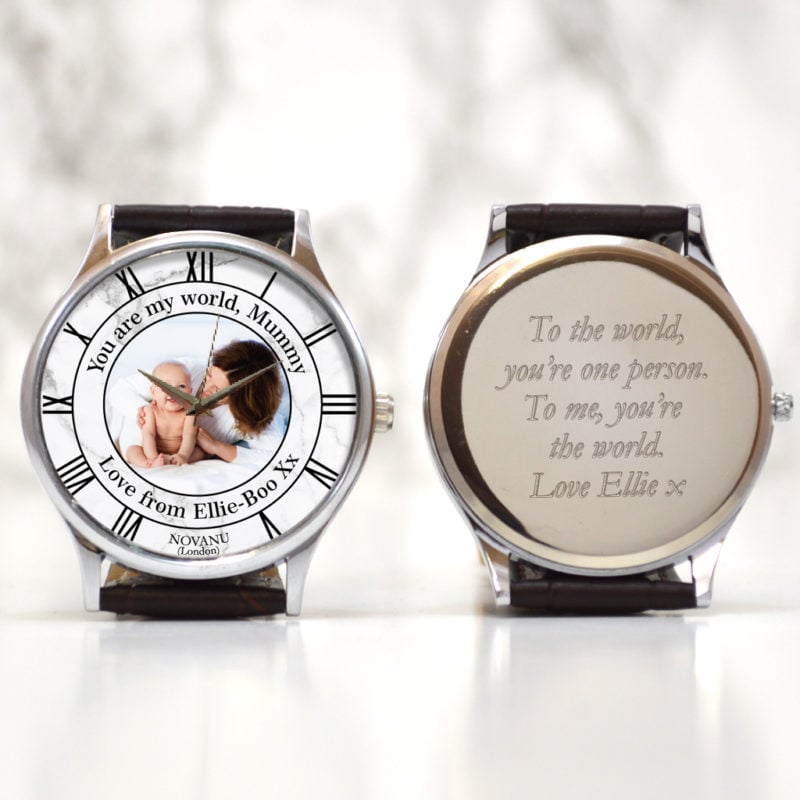 Personalised Wrist Watch – £69.99
They say the best thing you can give your Mum is your time. Failing that, you could offer the gift of time to remind her of you always. Personalised Photo Dial watches are a firm favourite for Mother's Day 2018 at GiftsOnline4U HQ, as we've worked hard to create a gift your mum would be proud to wear. Just upload your own photos, perhaps of you and your mum, or someone dear to your mum such as the grandkids and personalise with your own special words!
Personalised Chocolate Wine – From £29.99
You'd be fooled to think "Nothing beats a box of chocolates and a bottle of wine" for Mother's Day. Why not kill two birds with one stone (metaphorically speaking of course)? Chocolate Wine is the ultimate luxury drink for any chocolate and wine lover and is sure to make for a memorable unique gift!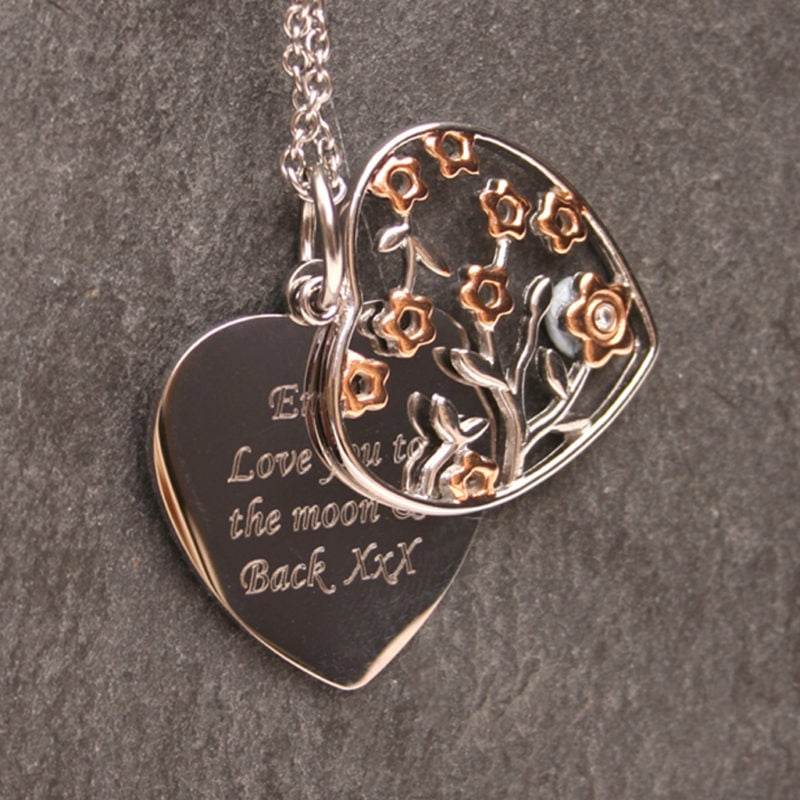 Personalised Jewellery – From £19.99
At GiftsOnline4U, we love nothing more than creating one-of-a-kind Personalised Gifts including pieces of jewellery that are unique to each and every customer. Personalised jewellery can create a lasting memento, allow you to express your own words, and make a wonderful gift for mum that she can cherish for a lifetime.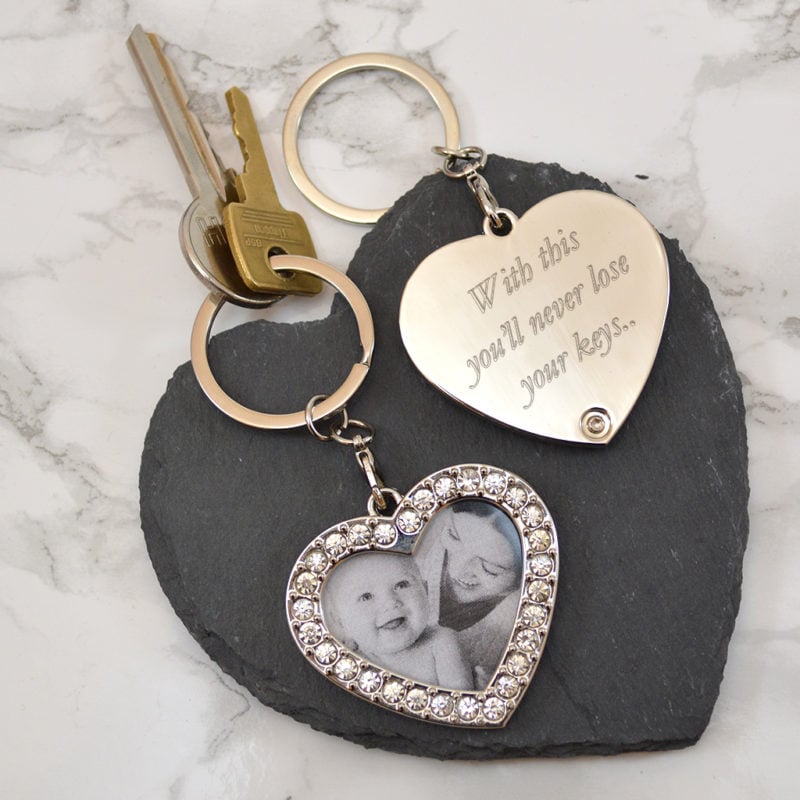 Personalised Keyring – £14.99
Sometimes it's the little things that mean the most. Like a handmade card, or breakfast in bed, and our personalised keyrings are not different. Budget-friendly, cute and compact, these little gifts are fantastic tokens of appreciation. With room to insert a little photo, and space to engrave your kind words on the back, this is a lovely way to say, 'thanks for all you do'.
Personalised Wine Glass – £19.99
If your mum is a vino-lover or a fan of a tipple or two, let her know it's time for a well-earned glass of wine after a hard daywith her very own customised Personalised Wine Glass. These make sentimental Personalised Mother's Day Gifts which can be personalised with any message of your choice.
Celebrate Mums in style and show her just how much you care with these carefully selected gifts – made just for mum!