The term "housewarming" has derived literally from the act of warming a new house. In the times before central heating, each guest would offer firewood as a house warming present and build fires in all the available fireplaces around the home. This was also believed to help fend off evil spirits by creating a protective atmosphere of warmth – an act that originated in the medieval times. Thankfully housewarming gifts have come a long way since then, and with little need for gifts of firewood, there are other traditional new home gifts that equally offer warmth, luck and wonderful wishes upon the new home owners.
Gifts are always a great idea when attending a housewarming party or get together, and you can rarely go wrong with a bouquet of flowers or a nice bottle of wine, but if you're thinking of giving a gift with meaning, then why not discover the symbolism behind traditional housewarming gifts from around the world. This gift guide will help you find the perfect new home gift in no time! We've even included personalised housewarming gifts to help you maintain the modern-day take on these new home traditions.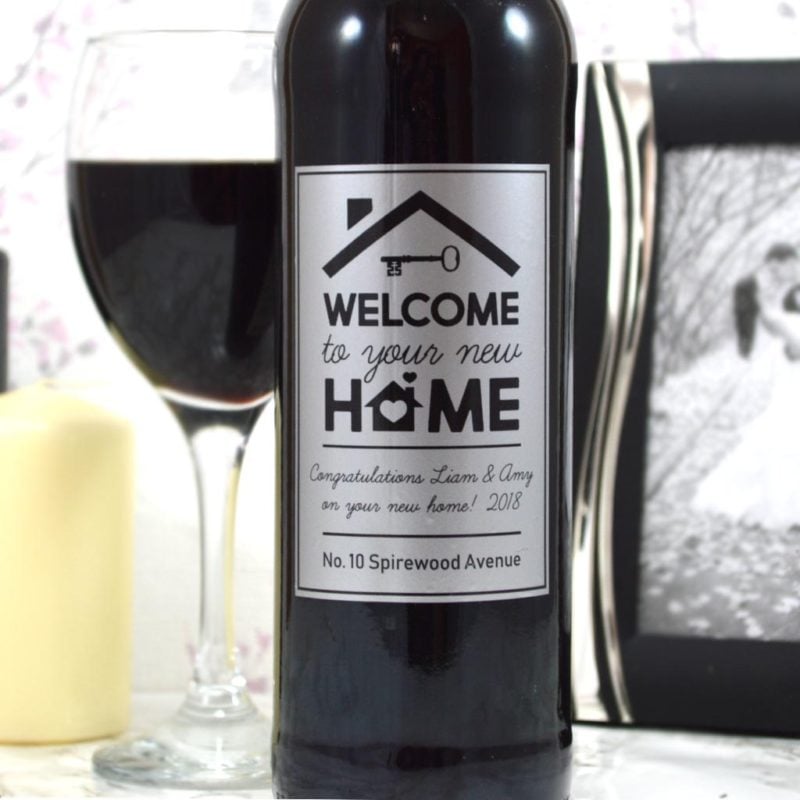 Personalised New Home Wine – £19.99
Wine Gifts
One of the most common go-to housewarming gift ideas, there's a very good reason why this gift idea is so popular. Along with necessities for the home, gifts to be enjoyed at the gathering are warmly welcomed. A bottle of wine has long been a customary housewarming tradition. Pair a gift of wine with engraved wine glasses for an unforgettable new home gift. A gift of wine comes with the blessing, "May you always have joy and never go thirsty."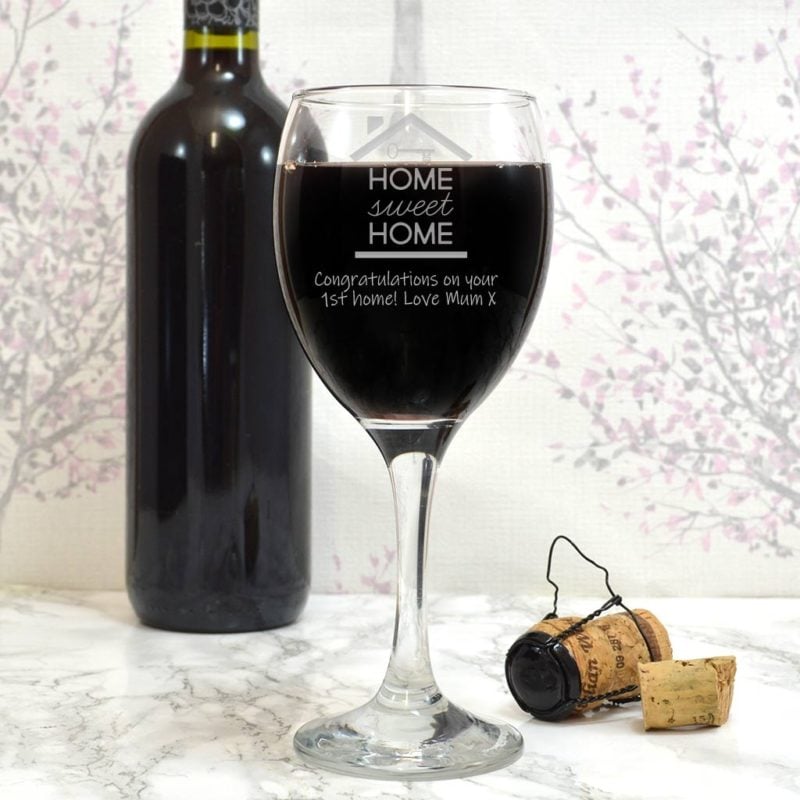 Personalised Wine Glass – £14.99
Bread
The gift of bread is possibly derived from Jewish origins and is often followed in modern day society in Russia. Bread represents hospitality in many cultures along with the blessing, "May this house never know hunger."
Personalised Tea Light Holder – £19.99
Candles
Lighting a candle on the first night in a new home is supposed to symbolically cast out darkness. This Personalised Tea Light Holder is a wonderful
take on this tradition, to ensure light for your recipient through the darkest of times. Engrave with the message "May you always have light through the darkest times."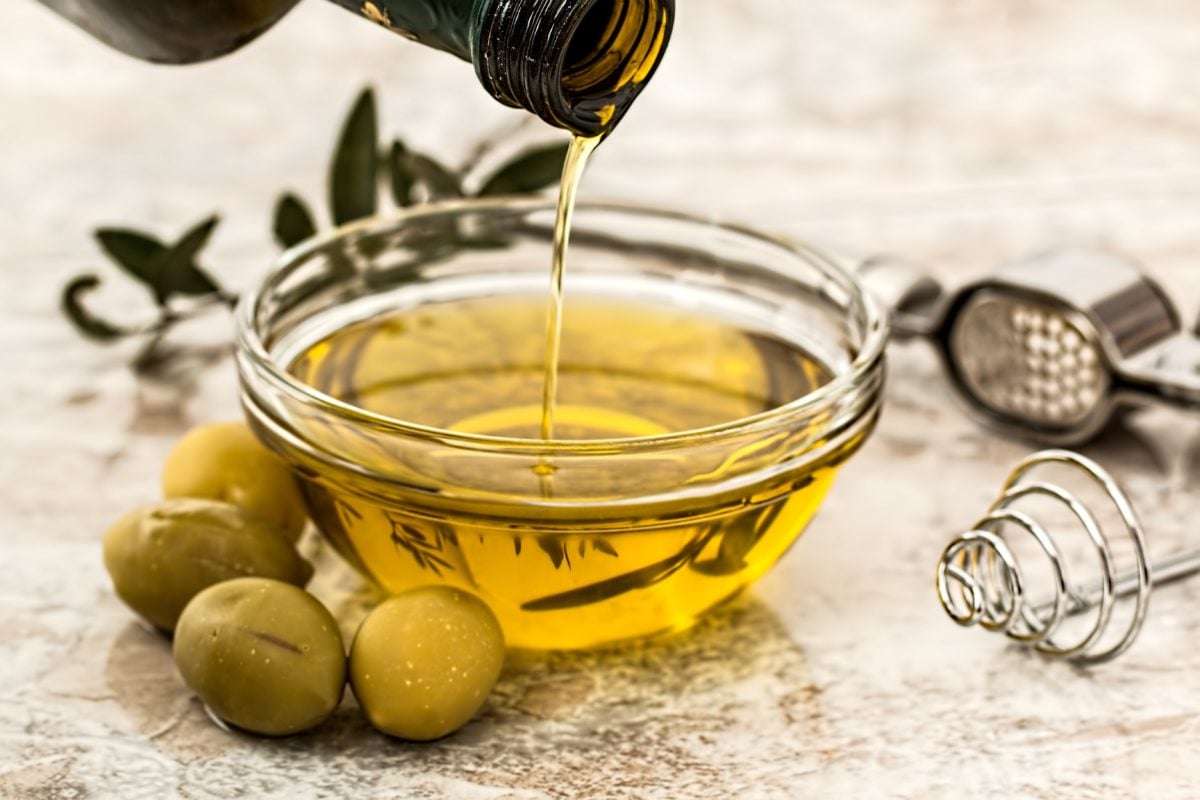 Olive Oil
Olive oil represents a wish for good health to the owner of the new home. Not only that, but it is a staple in the kitchen for cooking. It signifies the message, "May you be blessed with health and well-being."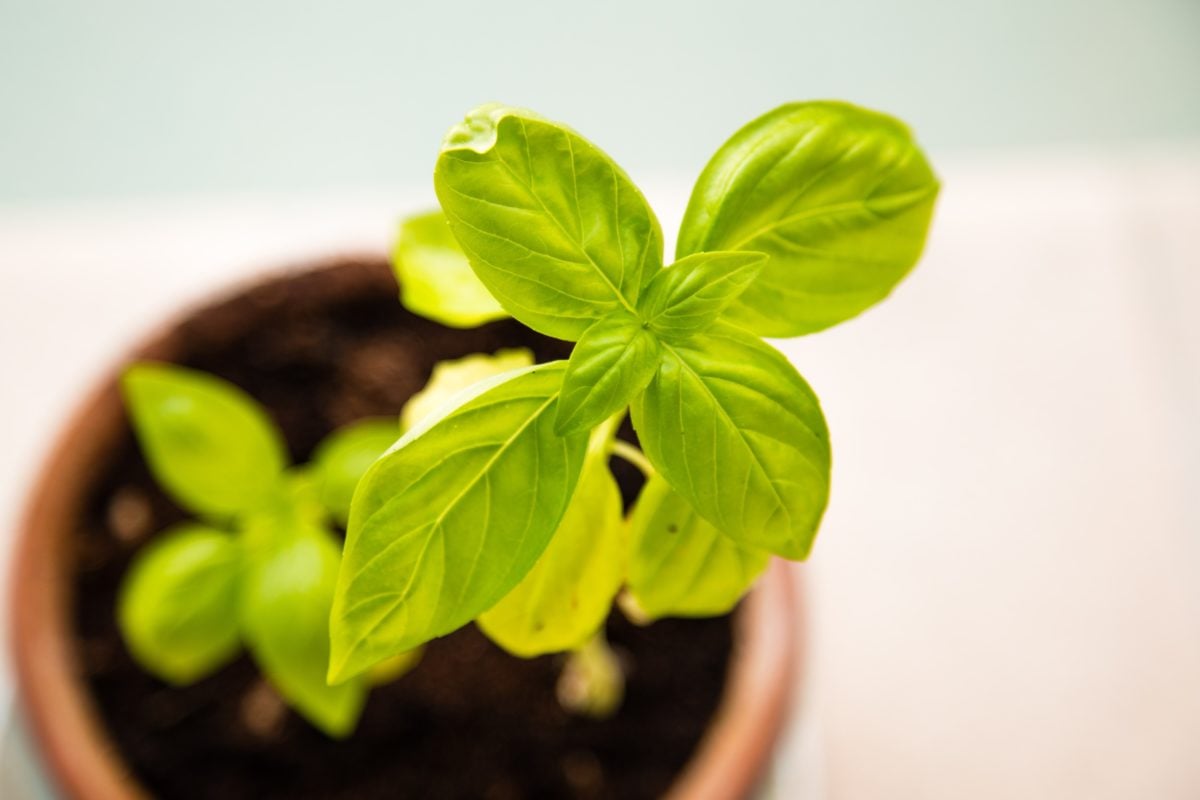 Salt/Herbs
At one time, salt was so valuable that it was used as currency, so a gift of salt has long symbolised wealth along with hospitality. This gift invokes the sentiment, "May there always be flavour and spice in your life," and pairs well with a gift of bread and olive oil.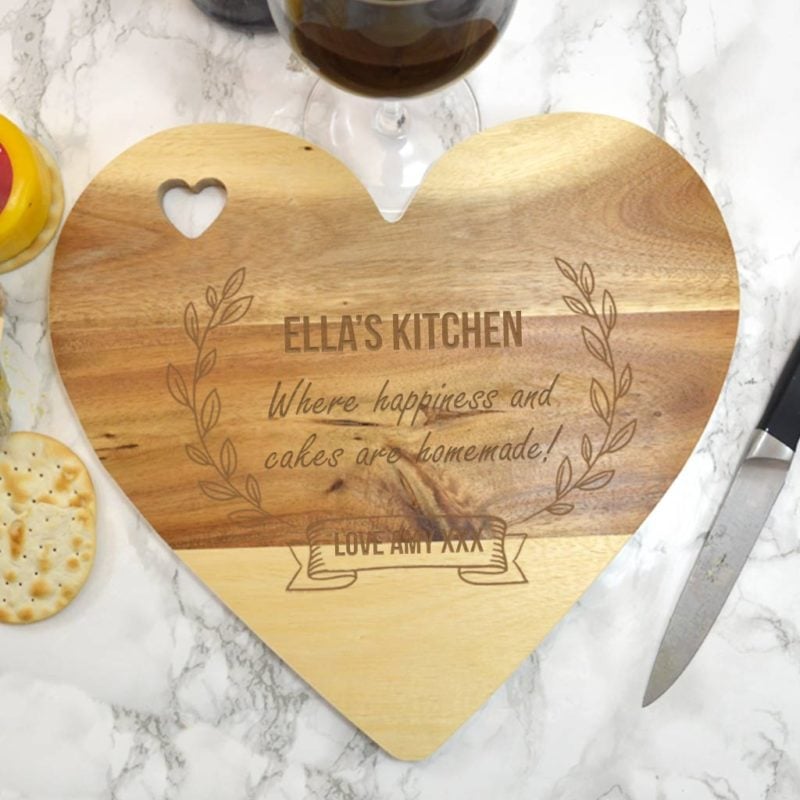 Personalised Wooden Heart Chopping Board – £19.99
Wood
Wood signifies a wish for stability for the home and all who live there. Chopping and serving boards make a great practical gift and convey this wish when made from wood. This Personalised Wooden Heart Board is a wonderful gift that can represent both stability, harmony, and hospitality (since serving boards are typically associated with parties – this is ideal!). Gift with your blessing, "May your home have stability, harmony, and peace."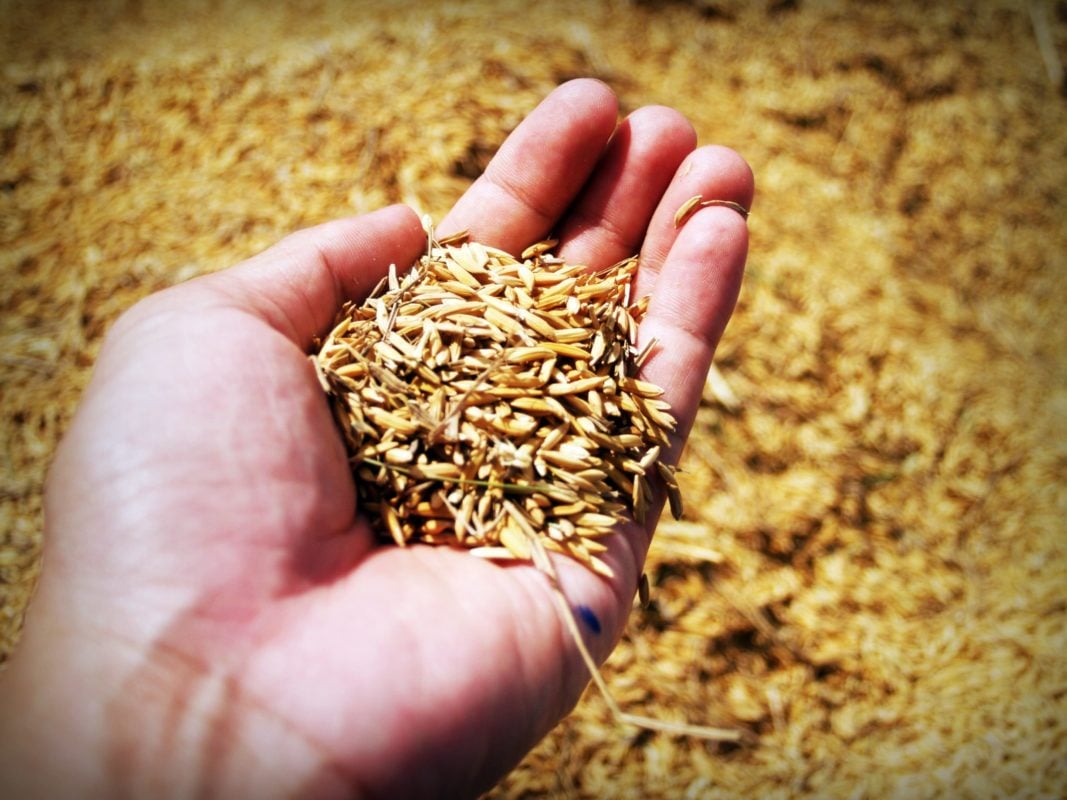 Rice
A gift of rice to a young couple signifies fertility and has been given for centuries to bless the couple with many children. Rice signifies the phrase, "May the love in your home multiply."
Pineapple
A pineapple is a symbol of hospitality and is believed to originate from the Caribbean, where the fruit was present at the front of villages and huts. The concept was picked up by Europeans and Americans and sailors, who would bring them home to place a sign of welcoming. The pineapple signifies the blessing, "May you enjoy good cheer, warmth, and celebration."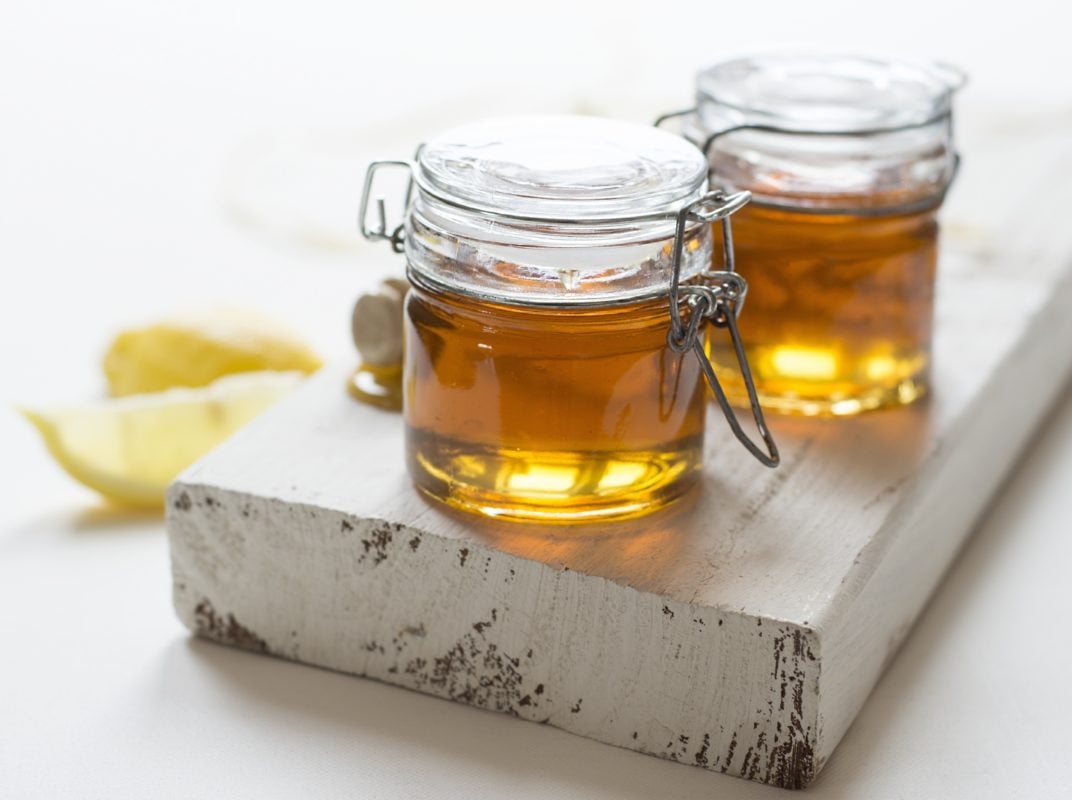 Honey
Honey was once considered precious, and a gift of it represents wishes for a sweet life in a new home. You can source a nice jar of local honey for a thoughtful touch. It can be delivered with the message, "May you always enjoy the sweetness of life."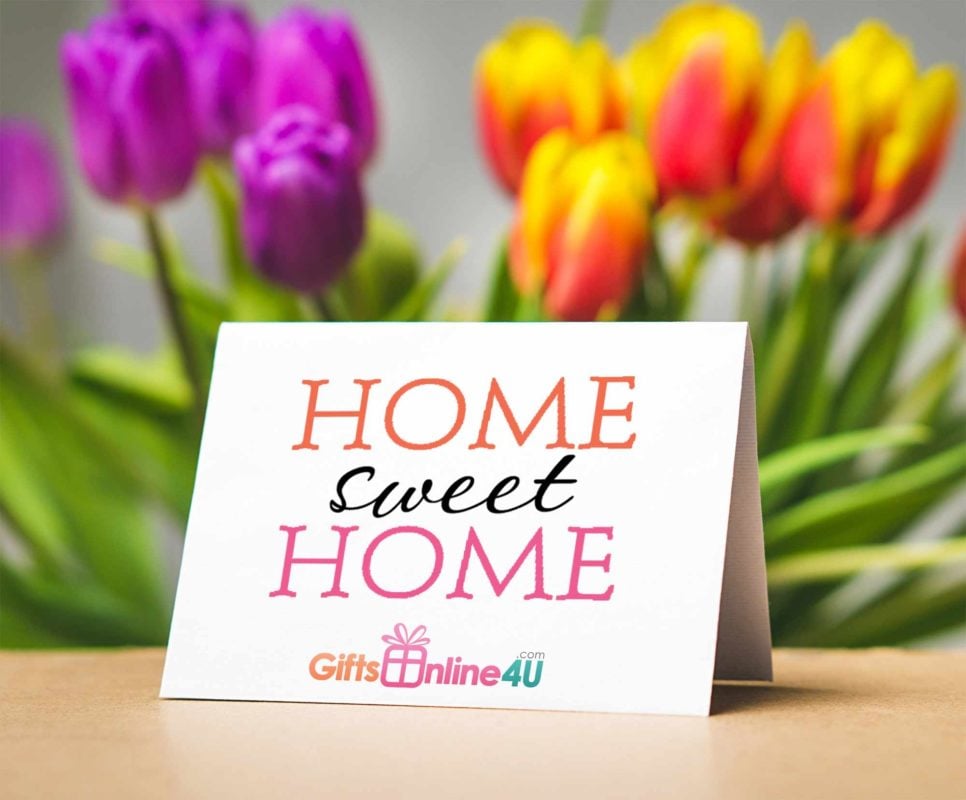 If you're looking to go the extra mile to create the ultimate housewarming gift, then why not create your own hamper or DIY basket of traditional housewarming gifts? Collect several traditional gifts including a couple of personalised housewarming gifts to create a gift hamper that is totally unique to the recipients. A great combination would be a bottle of their favourite wine, paired with engraved wine glasses and a personalised tea light holder for their first night in. Alternatively, put together a hamper of all of the traditional gifts of food such a rice, honey, salt and herbs in charming jars.
In addition, why not include hand-written notes to each gift explaining the contents and the meanings that are assigned to them. Not only will this add charm to your gift, but it will show the thought behind every item and will surely be received with open arms and remembered as a thoughtful gift to honour such a milestone for new home owners.