Valentine's day is but less than a month away, are you ready? Whilst UK retailers are flooded with candy hearts, chocolates, cute teddies and tonnes of Personalised Valentines Gifts, not every country turns to romantic greeting cards and romantic gifts to declare love. Love is an international language, but the way love is expressed differs around the world. Some exchange wooden spoons or anonymous poems, while others traditionally see women gifting to men on Valentine's Day in the hope they'll return the favour later in the year. Although commonly known as the day of love, some dedicate this special day is to celebrating friendships and instead spoil their closest friends with cards and gifts as a way of appreciation.
Whether you love it or hate it, coupled or single, you're sure to find the weird and wonderful world of Valentine's traditions interesting. Read on to discover…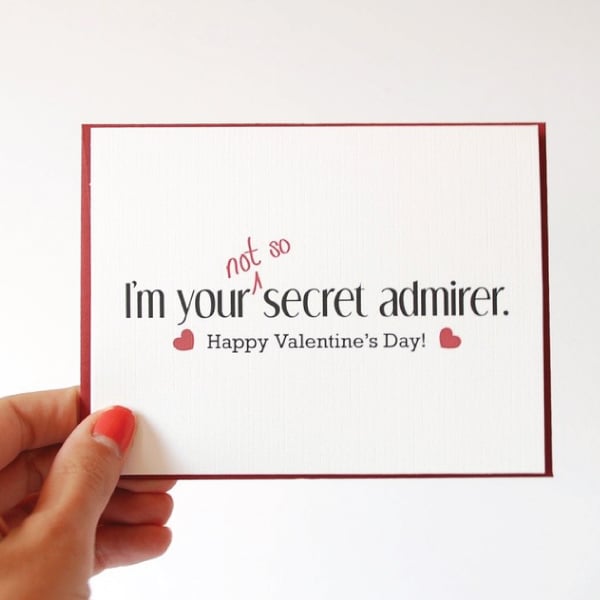 Denmark: A Secret Admirers Hand-written Note
The Danish traditionally celebrate Valentine's Day with a secret-admirer type guessing game called Gaekkebrev. This tradition sees individuals sending a love note to their love interest, traditionally signing off with a number of dots, normally correlating to the number of letters in the sender's name. If the recipient guesses who the sender is, he or she gets a prize: an egg on Easter Sunday.
Wales: Carved Wooden Love Spoons
You won't find the Welsh celebrating Saint Valentine — instead, people in Wales celebrate Saint Dwynwen, the Welsh patron saint of lovers, on January 25th. A tradition that dates back many centuries, involved young men lovingly carving a love spoon from one piece of wood to give to their loved one. Love spoons are considered unique personalised gifts that are traditionally seen as treasured keepsakes. Although more commonly celebrated in Celtic cultures, today Love spoons are given as a gift of affection for many special occasions, of course including Valentine's Day.
Japan: Women Gift Chocolates to Men
In Japan, it is customary for women to give men either shop bought or hand-made chocolates on Valentine's Day. Exactly one month later, "White Day" takes place where it is the men's turn to return the favour and buy the women who gifted him chocolates gifts in return. These gifts often come in the form of chocolates (often white), flowers, jewellery or sweets.
England: Five Bay Leaves & Jack Valentine
On the eve on Valentine's Day, women in England used to place five bay leaves on their pillows — one at each corner and one in the centre. This was said to bring dreams of their future husbands.
Alternatively, in Norfolk, Jack Valentine acts as a Santa of sorts for Valentine's Day. Children anxiously wait to hear Jack Valentine (otherwise known as Old Father Valentine or Old Mother Valentine) knock at their doors, and although they don't catch a glimpse of Jack Valentine, children enjoy the candies and small gifts left on their doorsteps.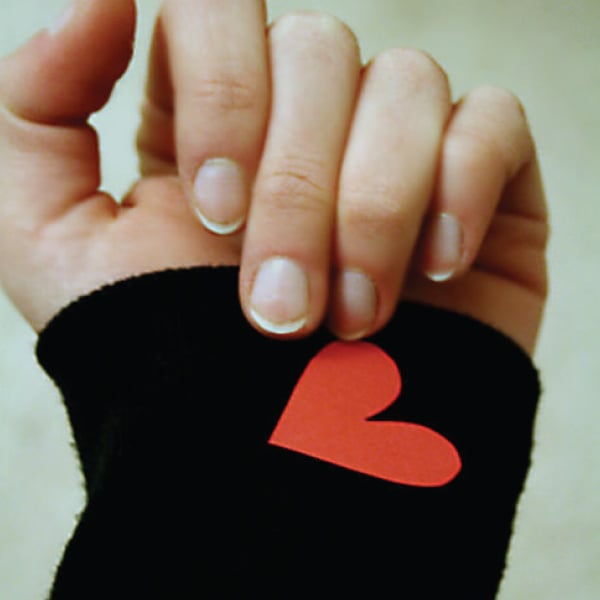 South Africa: Wearing Your Heart on Your Sleeve
Like many parts of the world, South Africa celebrates Valentine's Day with festivals, flowers and other tokens of love. It's also customary for women in South Africa to wear their hearts on their sleeves (literally) on February 14th. Women traditionally pin the names of their love interest on their shirt sleeves, an ancient Roman tradition known as Lupercalia. In some cases, this is how South African men learn of their secret admirers!
Germany: Pigs & Giant Ginger Cookies
There is an interesting little twist to the German Valentine's traditions. In addition, to the traditional chocolate and heart shaped gifts, you can find Valentine's offerings in the form of a pig! These little pigs are the symbol of luck but also of lust.
Another important item of Valentine's Day in Germany is the big ginger cookies, made in the shape of a heart and decorated with a personalised frosted message. They usually have a few words written on them, but make thoughtful personalised valentines gifts.
These are just a handful of interesting Valentine's traditions from around the world. If you are keen to break away from tradition your normal Valentine's Day tradition of flowers, teddies and chocolates, why not start a Valentine's gift tradition of your own? Think outside the box from the usual gifts, and instead search for unusual and unique gift ideas. We have a great selection of Personalised Gifts; ranging from personalised photo box frames, trinket boxes and personalised cufflinks, all of which are expertly engraved with any name or message of your choice.
Alternatively, for a romantic night in, buy a special bottle of bubbles to celebrate! We have personalised bottles of champagne, prosecco and wine available in red, white or rosé from our Valentine's Day alcohol gifts.