Get ready for Valentine's Day with these love inspired baby names, and date night ideas!
Darker nights and freezing temperatures might not be your favourite time of the year, but it's not all doom and gloom. February is finally here, meaning Spring is well on it's way to us.  But it's not just spring that we're excited about at GiftsOnline4U.
In just a short while, the UK will be celebrating Valentine's Day, a hotly anticipated day for many couples and loved up hopefuls. And let's face it, Injecting a bit of love into these difficult times is the best way to put a smile on your loved one's face.
Whilst we might know the story of our own relationships, what is the real story of Valentine's Day, and why do we celebrate Valentine's Day?
The history of Valentine's Day is shrouded in mystery, but what is clear, is that February has been celebrated as a month of romance for a long time. 
One legend says it is in celebration of St. Valentine. St Valentine was a Roman priest who defied a Roman emperor. The Emperor decided that single men made better soldiers than those with wives and outlawed marriage for young men. Valentine disagreed with these restrictions, so he continued to perform marriages for young lovers. Unfortunately, Valentine was caught marrying two lovers, and was sentenced to death. 
Of course, we don't face these types of laws anymore, and people are free to express their love however they like. In fact, some people are so loved up, they want their kids to feel the love too!
Coming up with a name for your child can be a difficult decision. With so many lovely names to choose from, it can be difficult to narrow down. But for some people, there's inspiration to be found in love.
Taking inspiration from romance makes for lovely names, so we decided to look into ONS data of baby names from 1996 to 2019 what loved up names are most popular. 
The data showed that the name Valentina was the most popular for girls with 2024 babies being given the name. 1981 babies were named Romeo, making it the most popular loved up name for a boy.
Other names included, Valentino (621) for a boy, Desiree (239) for a girl and Amor (16) for both boys and girls.
If someone you know has just had a baby, why not surprise them a personalised Christening Certificate Holder. Or perhaps help them to start their child's savings with this personalised Money Box Cube. Why not help them to decorate their child's bedroom with this beautiful photo frame?
Even though the UK is in a lockdown, it doesn't mean Valentine's Day can't still be a romantic occasion. There's plenty of intimate and lovely things you can do for your loved one! So, it's time to brush up on your cheesiest chat up lines, and start thinking of adorable lockdown date ideas, so you can start feeling the love.
If you find yourself looking for things to do on Valentine's Day and struggling for ideas, why not get creative and try out some of these lockdown friendly romantic date night ideas!
Make the perfect movie night for your partner, for a Valentine's Day to remember! 
Grab a few blankets and cushions from around your home, and get ready to make a comfy blanket fort. Pop a couple of chairs in front of your sofa on either side, and drape blankets over them. Cover the floor in cushions and add some fairy lights for extra cosy comfort. 
Now all you have to do is order your favourite takeaway and load up some romantic movies for you both to watch from underneath your blanket fort! Of course you can't have a movie night without popcorn, so grab our personalised Popcorn Bowl to really enjoy the occasion. If your tastes are more savoury, channel your inner food stylist, and grab your favourite cheeses to make a stunning and delicious cheese board!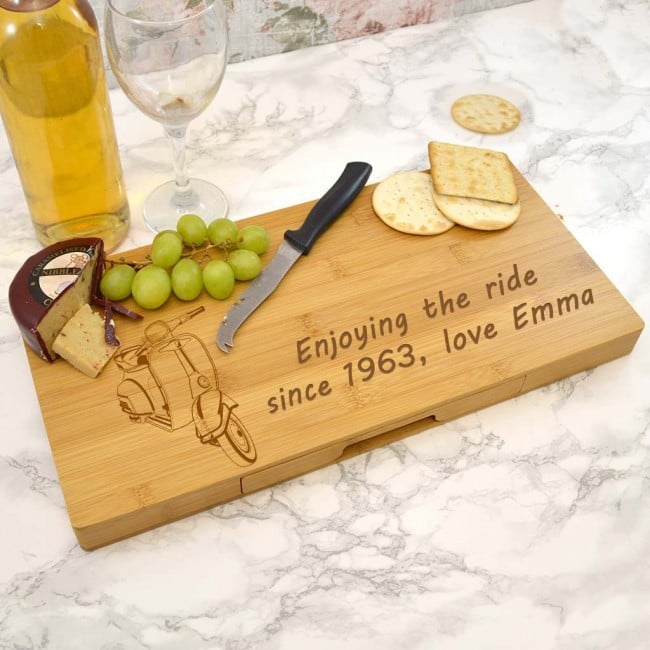 If you're looking for a more formal approach to express your love to your partner, perhaps a fancy meal for two would be more to your taste.
Set the table with your finest crockery and a beautiful personalised candle, then get ready to cook up a storm in the kitchen! 
Of course, not every couple is fortunate enough to be able to spend Valentine's Day together in person this year. But that doesn't mean you can't surprise your loved one with a personalised gift that is sure to make them smile!
Don't let lockdown get in the way of love and treat your partner with a personalised cushion, that tells the story of how you both met! Or perhaps, you can send them your favourite picture of you together, in our pretty personalised photo frame.
Of course, we're all struggling during these difficult times. So, if you know they're in need of a hug and a Zoom call just isn't cutting it, send them a hug through the letterbox instead! Our 'Hug in a Box' letterbox gift includes a personalised coaster, teabags, snacks and even wax melts, so your better half can get cosy on your Zoom date with a brew from you!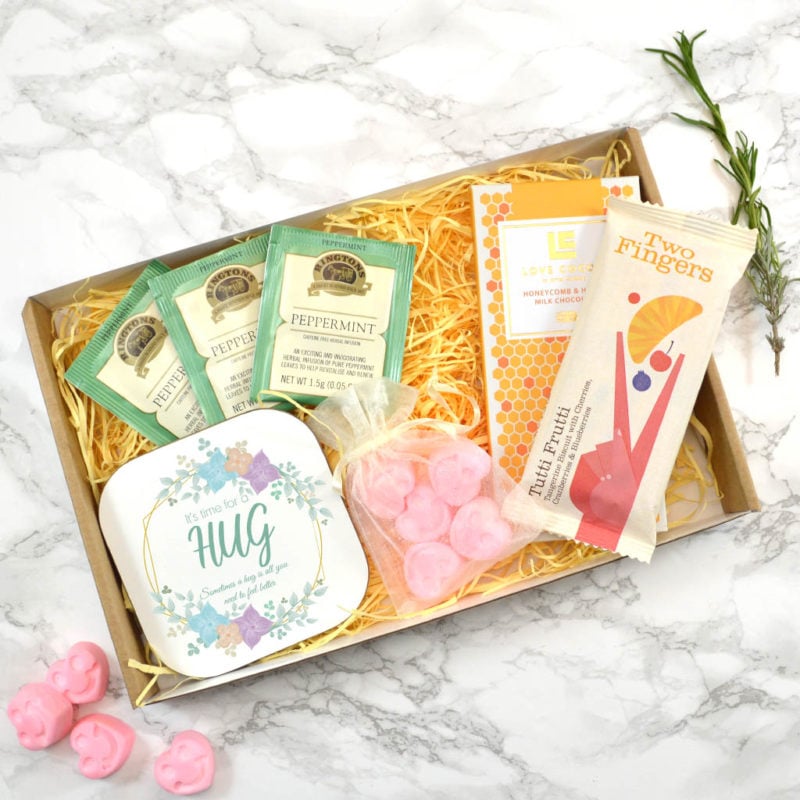 Whether you've been together for a month, a year or even a decade, it can be difficult to come up with creative ways to celebrate Valentine's Day. Nevermind when we're in the middle of a pandemic.
But who's to say that should stop you!