The 14th February. Everyone knows what celebration event is held on this date in the UK and in many other countries around the world. If you don't, well, you might be living under a rock?! Valentine's Day first came into popularity through the ancient Roman festival of Lupercalia, a fertility celebration commemorated annually on February 15. Pope Gelasius I recognised this pagan festival as a Christian feast day circa 496, declaring February 14 to be St. Valentine's Day. In more recent times, it has become more associated with romance and a time for husbands, wives, boyfriends, girlfriends and lovers to show their affection for one another.
Buying gifts for women is a lot easier on Valentine's Day, since you can't go too far wrong with chocolates, flowers and/or jewellery. You could also take her out for a meal to celebrate the special day and your love for one another. However, what do you get men?
Here are some of our top tips for shopping for Valentine's gifts for men; whether that man is a boyfriend, husband or a friend!
Think 'Lasts 5-10 Days! Okay, so generally speaking, roses and other flowers are more directed at women but they tend to last about 5-10 days. Since this is the case (and if you'd like to follow the pattern!), you could consider getting him something else that might last 5-10 days, such as a bottle of personalised wine or engraved whisky, which should hopefully last at least this length of time.
Be thoughtful – edible treats, such as chocolates are fantastic way to say 'I Love You' around Valentine's Day and they can still make good gift ideas for men on Valentine's Day, but they aren't particularly thoughtful, are they? If you'd like to show you have put some thought into the present, why not go for an engraved gift to which you could add a personal message? Things like an engraved watch or personalised pocket watch customised with something like: On Valentine's Day, You'll Be Mine For All Of Time! Love From (insert name here) might be a more interesting as valentine's gift for men and something that he could use or cherish for years to come.
Share a memory – if you are reading this post, then it could be that you are looking for a gift that he will truly love so why not share a special moment or memory with him by giving him a photo gift with a picture of the two of you sharing a great time together. Personalised photo frames are ideal for this kind of gift and if you'd like to go a little step further, why not add a custom engraved message onto the frame too?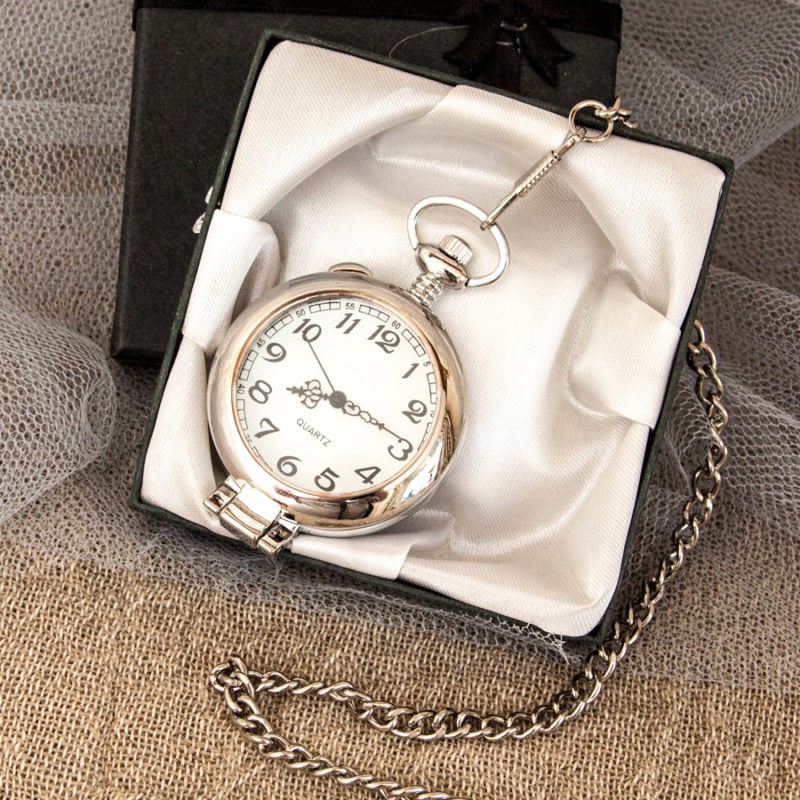 So, buying Valentine's Day gifts for him doesn't have to be that difficult! Consider the popular gifts that men give to women and put a spin on them. Instead of flowers give another type of gift that will last at least the same amount of time (in theory!) such as some personalised alcohol or tipple of his liking. Instead of chocolates, be more creative and give an engraved gift, such as a personalised watch or engraved pocket watch. Finally, why not combine two special moments – Valentine's Day and another great time you have had together with a photo gift?
Even if you would prefer just to spend time together, hopefully these tips on shopping for Valentine's gifts for him help and you are able to take a spin on Valentine's presents for women to find the perfect gift ideas for husband, boyfriend and friends this 14th February!