With the Premier League starting in just over a week's time – now is the time to get prepped with personalised gifts that show your pride and passion for your favourite football club and ready for any celebrations along the way with fantastic official merchandise. We have hundreds of football gifts ranging from Personalised Scarves to Engraved Tankards and Personalised Pint Glasses from 17 of the top football teams.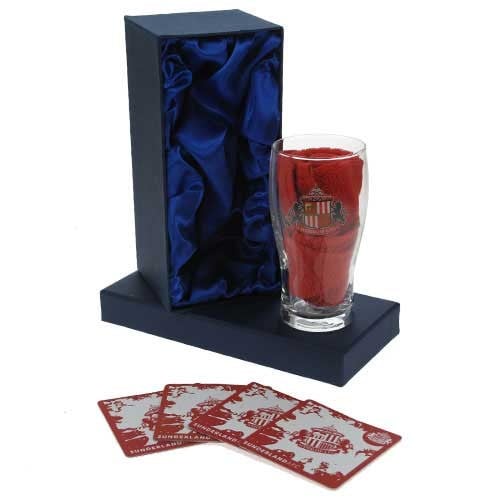 Beer has had a long-standing relationship with sport. Breweries were closely associated with the working-class individuals, spectators and football associates, whereas distilleries were closer associated with middle class individuals and sports such as cricket and rugby. Through time, beer and football have become synonymous with each other, even dating back to the 1880's through to the 1950's when football teams were largely funded by local businessmen. Liverpool Football Club founded by local businessmen turned brewer John Houlding, was one of the first clubs to be sponsored by a brewery. Many breweries have been sponsoring football clubs ever since, with Heineken sponsoring the Champions League, Carlsberg sponsoring the last Euros and Budweiser the last World Cup!
Where the relationship between beer brands and football has been firmly established, a culture has formed and now where there is football, there is beer! So, if you're not planning on heading down to the pub to catch all the upcoming footie matches – then why not relax in the comfort of your own home; kick back and enjoy a brew from your very own personalised pint glass!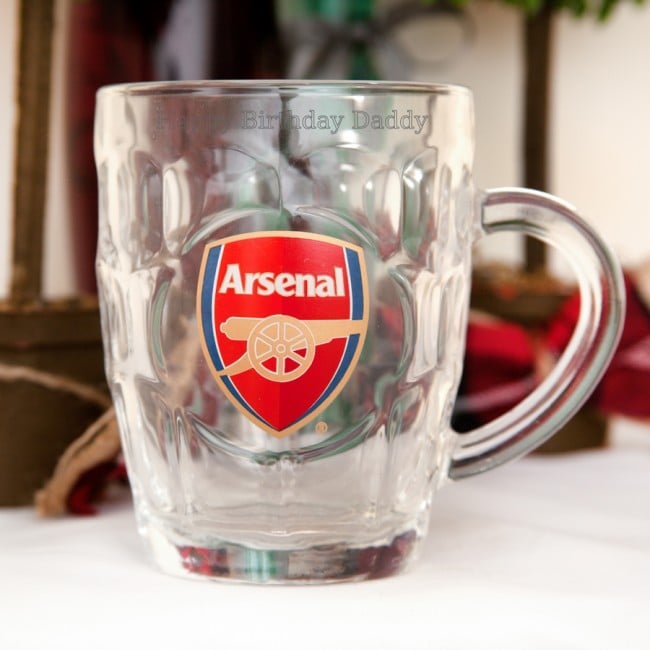 Our personalised pint glass gift sets are a great place to start if you frequently enjoy watching football with your friends or you know someone who does! These sets come with an official logo pint glass that can be engraved on the opposite side with a name and personal message of up to 5 lines of text, plus a bar towel and 4 logoed coasters for just £25.99! After all, football is best enjoyed watching in groups! But don't let your pals feel left out – Why not treat them to a Personalised Pint Glass each? Let the chants commence and get the beers flowing!
Perhaps you know someone who prefers to watch the match in peace and from the luxury of their own sofa (who can blame them! Have you seen the price of a pint these days?) then how about an Engraved Tankard? These sturdy and traditional glasses with official logos are the ideal gift for any football lover – with space for you to include a line of message to be engraved at the top of the glass.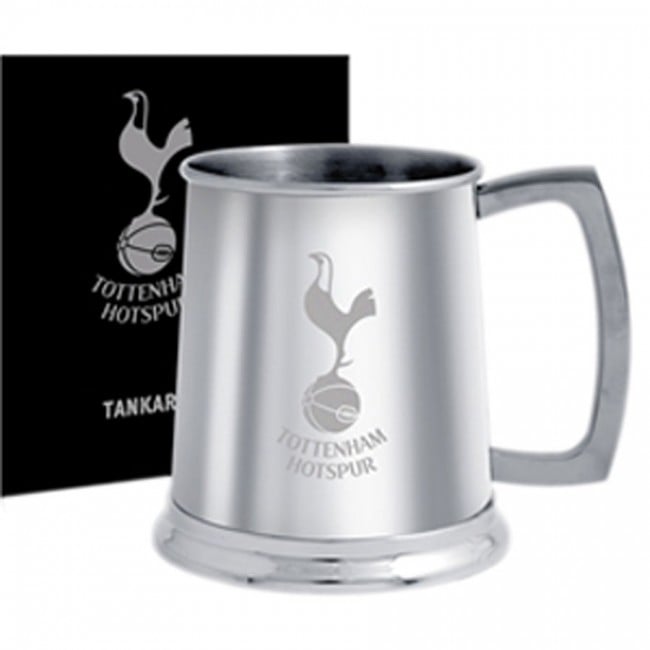 Alternatively, go for something a little bit different such as our tankards made from stainless steel, laser engraved with your chosen football club's logo. You can also engrave a message of up to 6 lines worth with several choices of font too. These certainly make for unusual and unique gifts that are ideal for football lovers and you can be sure that this will make a fantastic gift that they'll never have received before!
There are many more occasions to buy Personalised Pint Glasses, so don't just wait for the football to be on! Pint glasses are useful at any time of year and are equally as great gifts for birthdays, anniversaries, Christmas, stag do's and even as wedding thank you's to members of the wedding party such as the best man and ushers! We have plenty of glasses with pre-set designs for all those special occasions and more, so you can give the most perfect gifts for beer lovers alike.