There are so many details for you to handle while planning your wedding. The Groomsmen will help the Groom throughout the stressful wedding planning process – from standing side by side trying on wedding suits, to organising an amazing stag do and helping on the day to make sure everyone is sat in the right place and knows where to be and giving a hilarious but appropriate best man's speech!
To show your appreciation for all of their support, why not treat the Best Man, Ushers and Groomsmen to a thoughtful gift? While many couples choose to give their wedding party thank-you gifts after the rehearsal dinner, others like to have a moment with their Bridesmaids and Groomsmen the morning of the wedding. When it comes down to picking those Best Man gifts and Groomsmen presents, we know you'll want to make sure you're getting something they really want that is both thoughtful and within budget from personalised watches to personalised whisky glasses.
We've put together a selection of the coolest, most unique and budget-friendly Groomsmen and Best Man gift ideas to suit every male wedding party member.
Best Man Gifts – Under £20
Even if you're on a budget, it doesn't mean you have to compromise on personalised Groomsmen gifts. There are plenty of thoughtful and bespoke options out there all within budget!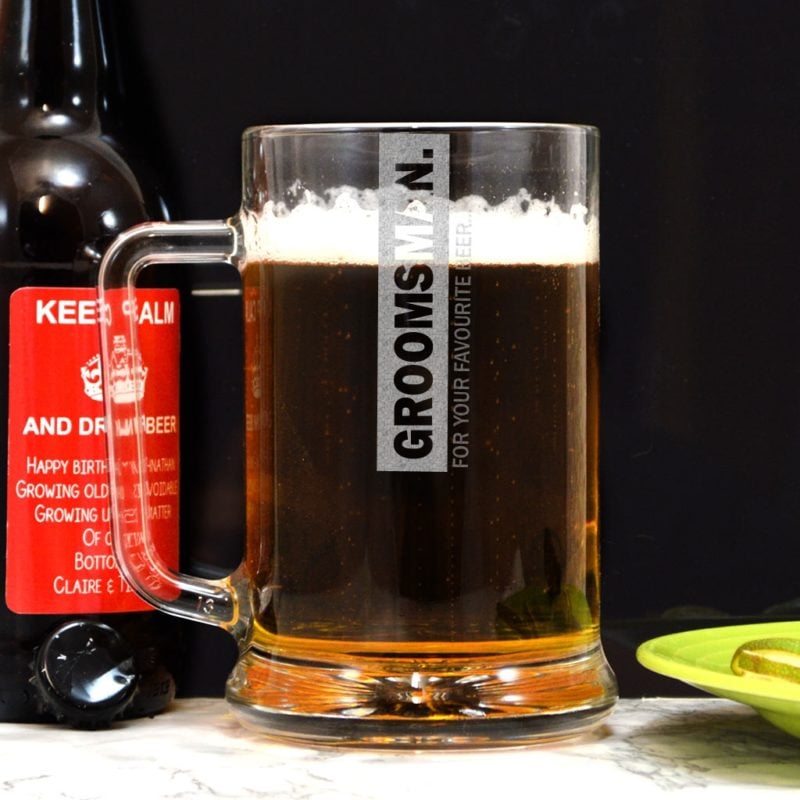 Personalised Pint Glasses/Personalised Tankard
If your Best Man or Groomsman is a beer, cider or ale loving chap, then he is bound to love this Personalised Tankard For Groomsmen Gifts. From just £18.99, you can give a unique personalised glass he is sure to remember!
Buying for a football and beer fan? Give them the best of both worlds by gifting pint or peroni glasses etched with their favourite football clubs team logo.
Personalised Whisky Glasses
So maybe he's a fan of a stronger tipple. If whisky is his thing, why not consider a personalised tumbler instead? From only £14.99, you can really show him just how much you appreciate his support whilst keeping your budget low.
Best Man Gifts – Under £30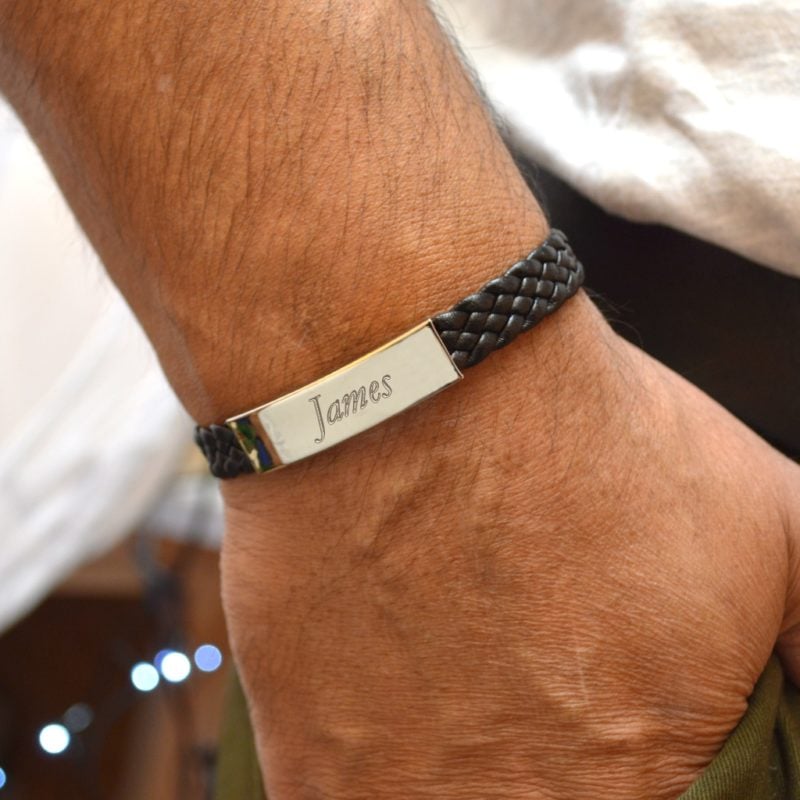 Personalised Leather Bracelet
A budget-friendly yet charming gift idea for the Best Man and Groomsmen are personalised bracelets. Rugged, sturdy and hard wearing, these leather bracelets are ideal for the modern-day man. Just personalise with their name for an understated but memorable gift.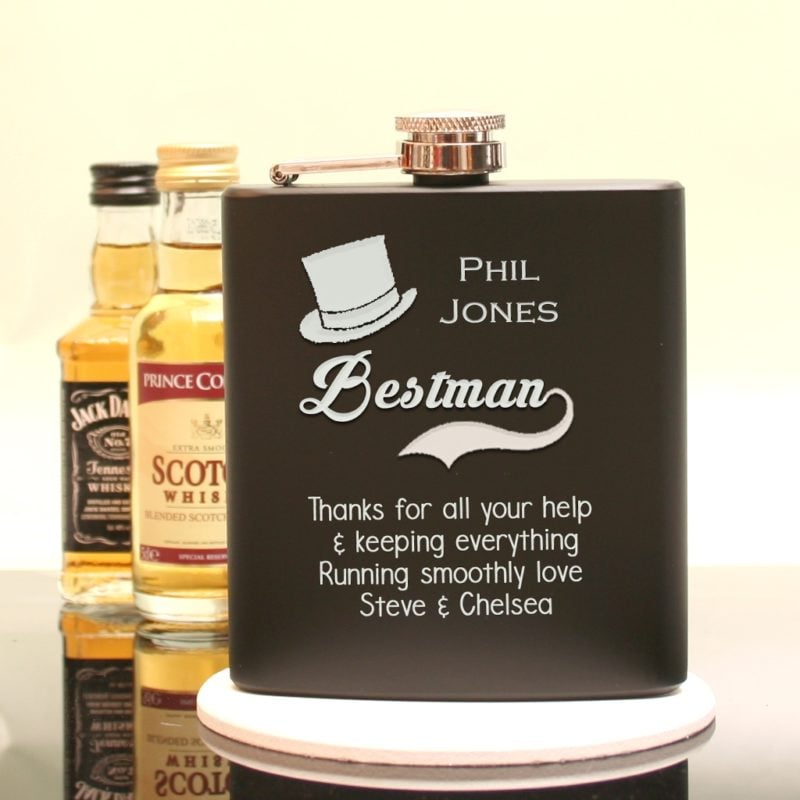 Personalised Hip Flask
What is one of the most classic Groomsmen gifts? The good old-fashioned hip flask. Go for a personalised hip flask with wedding design and add your Groomsmen's name and a message for a personal touch.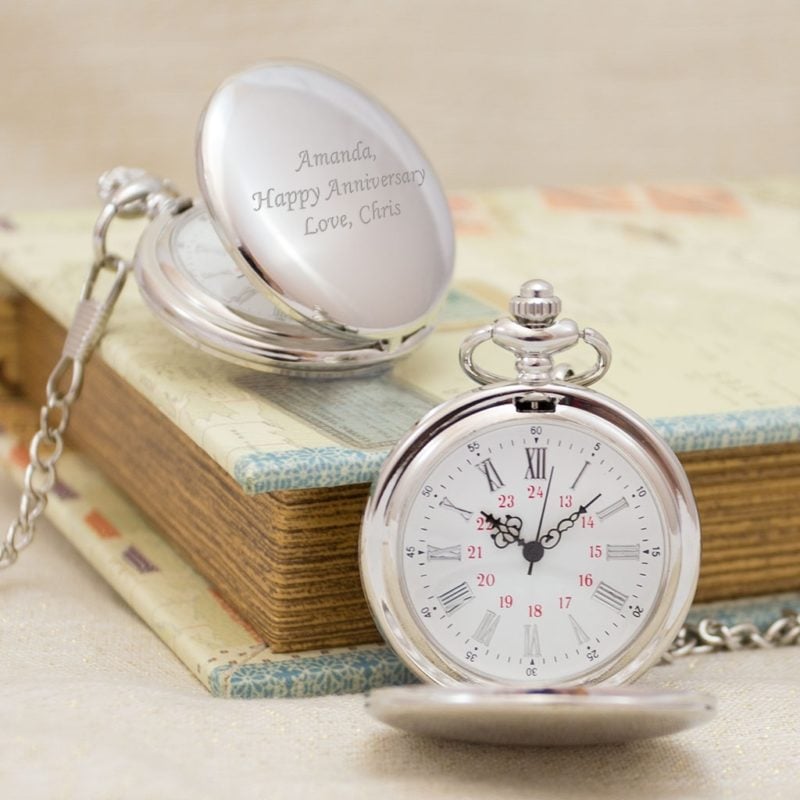 Engraved Pocket Watch
A pocket watch is the type of gift a guy would probably never go out and buy for himself. They'll almost certainly think an engraved pocket watch with their name on is cool—especially when it's in a sleek black, silver or gunmetal finish.
Best Man Gifts – £30 – £60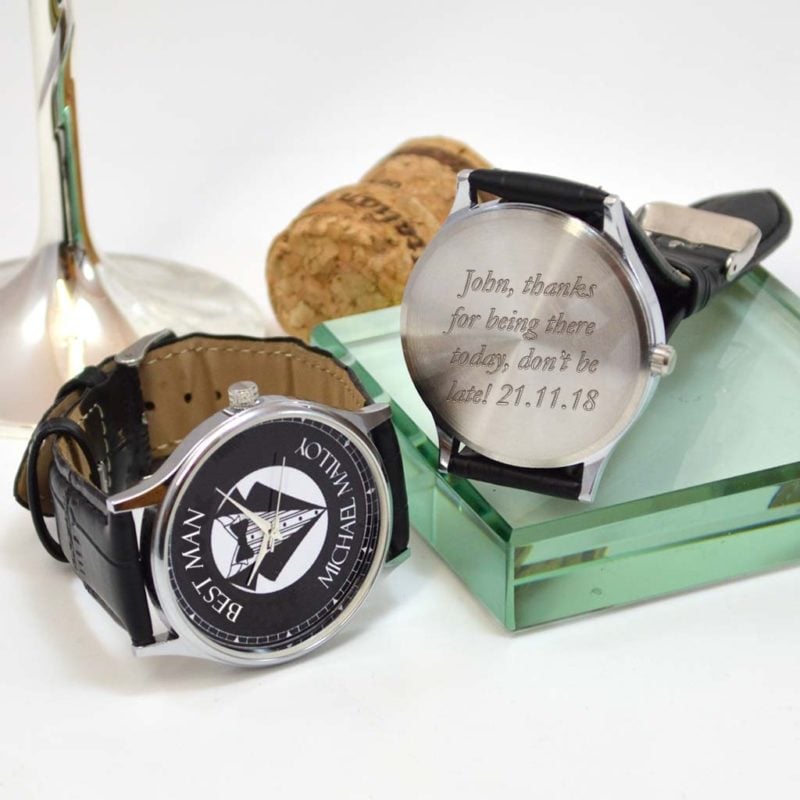 Personalised Watches
What's the best way to ensure that your Best Man and Groomsmen show up on time for their wedding day duties? A classic and popular choice for Groomsmen presents are watches, but why not add a unique touch with personalised watches? Consider buying the same watch for every member of your wedding party to make sure everyone's attire matches up on the big day.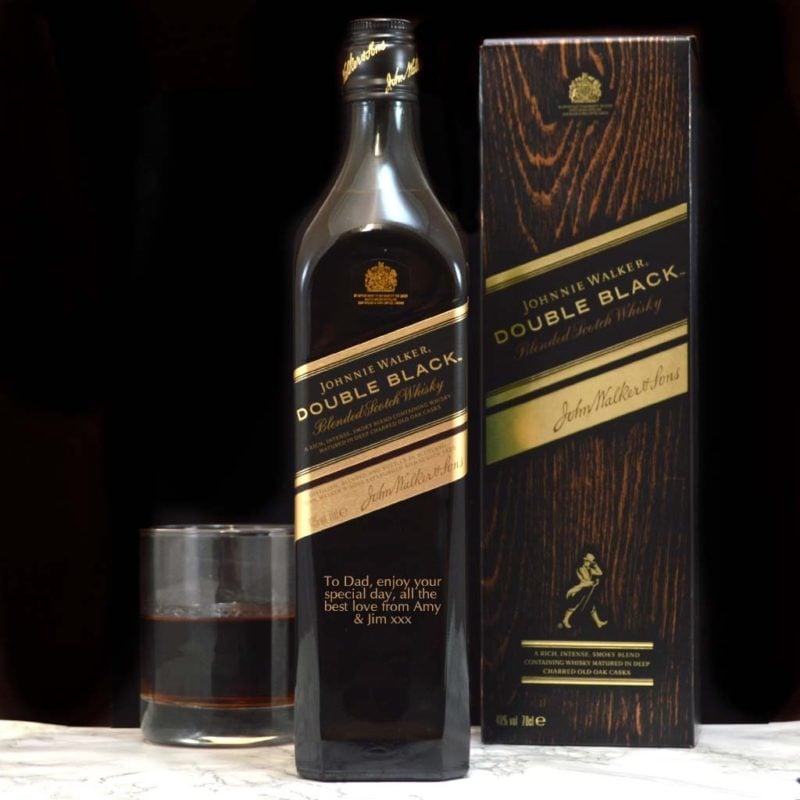 Personalised Whisky
If you're thinking about a boozy gift for your Groomsman, might I suggest one of the finest drink in all of the land – Whisky. Who would turn their nose up at a bottle of scotch whisky, right? And even more so, if it's a personalised Johnnie Walker Double Black for a little extra flair!
That's 7 of our coolest and most unique gift ideas for Groomsmen and the Best Man. They have been with you through thick and thin and now they'll be supporting you on your big day, so say thanks with a thoughtful gift that they can use for years to come (and always smile and think of you)!
What gifts would you give to your Best Man, Groomsmen and Usher?