Every couple wants their wedding day to be remembered and go down in history as "the best wedding ever". Weddings today are almost unrecognisable compared to the weddings that took place just ten or even twenty years ago and now, weddings are not simply an expression of a couple's commitment to each other but also an expression of the couple's personalities, their cultures and their passions. Incorporating all of these factors into your wedding day is a MUST for adding your own personal touches to your big day. If you want your wedding to be completely unique and give off the "OMG, that was totally Laura and Dave!", then it's the personalised details that'll really show off your signature style and creative flair.
If you're wondering how to personalise your wedding, there are so many creative ways to make your day bespoke. To help inspire you, we've come up with 8 of our favourite unique wedding ideas for personalising your own Wedding Day.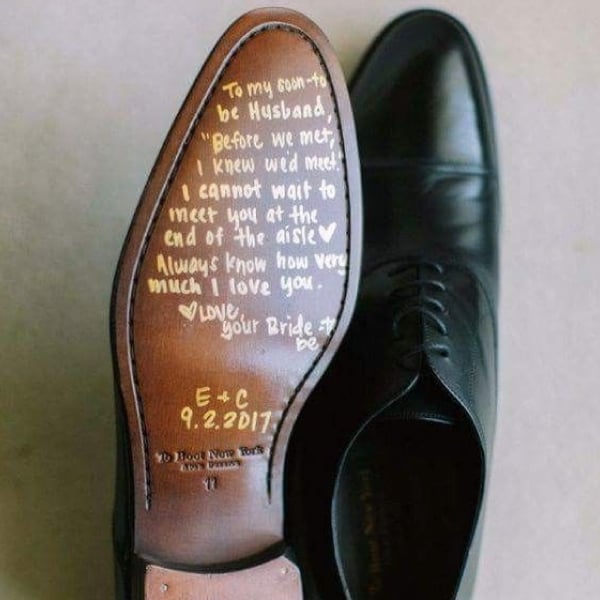 Sole Mates
To create a DIY personalised shoe message, a permanent marker is all you need. Write a special note to your future spouse on the soles of their shoes before the big day or give them to your groom and ask him to write something special to you. A treasured keepsake to look back on for years to come!
Un-Veil with An Embroidered Touch
An ever-growing trend for weddings are customised veils. Get your veil embroidered with names, a message, dates or even your monogram for a creative take on traditional wedding attire.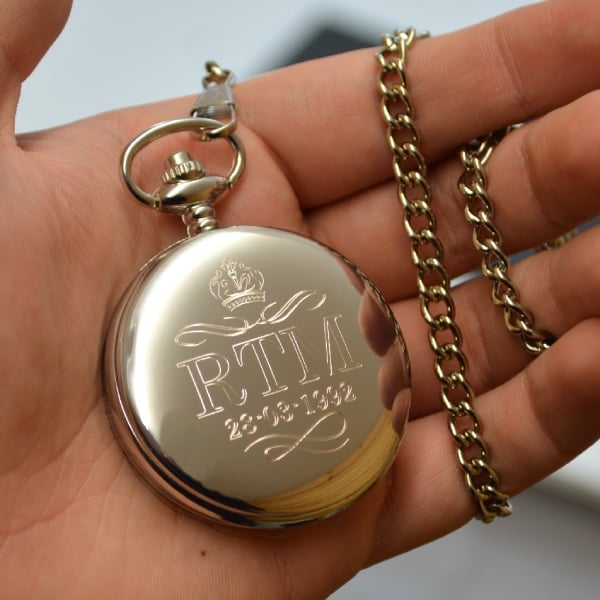 Customise Your Wedding Party Gifts
Giving personalised wedding gifts to members of the wedding party is pretty customary as a way to say "thanks" for being such a big part of your day. Small tokens of your appreciation could range from flowers to wine, but it's personalised gifts that'll really make an impact. A traditional engraved pocket watch is a popular groomsmen gift idea, and personalised jewellery is a popular choice for bridesmaids. These gifts are essential for making sure your wedding day is never forgotten!
His and Hers Wedding Favours
Your wedding favours should show off your personalities as these are the gifts every wedding guest will go away with after the big day. Make them personal to you and your husband-to-be by each choosing something that represents your personalities. We love the cost-effective options such as his and hers favourite sweets or something funny like packs of mints with 'We're mint to be together' on them!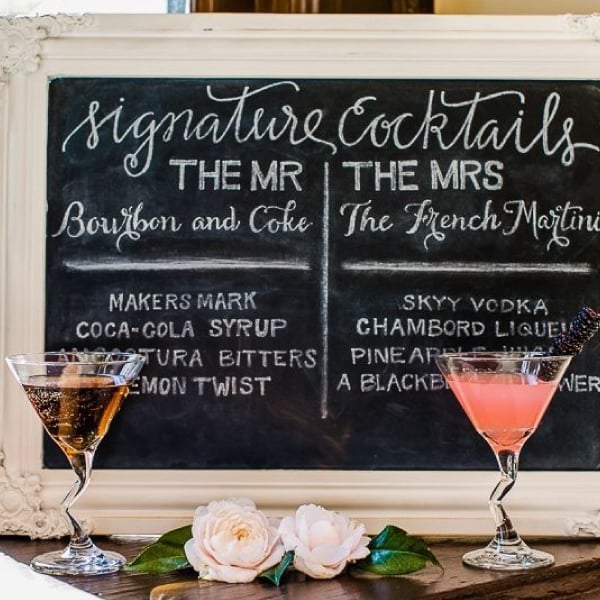 Mr and Mrs Cocktails
Got a favourite cocktail? Perhaps your other half has his favourite too. Why not create your own cocktails to be served at the bar upon request? Create a chalkboard sign and add your cocktails to the menu so guests can get a feel for your fav tipples. A boozy personalised touch!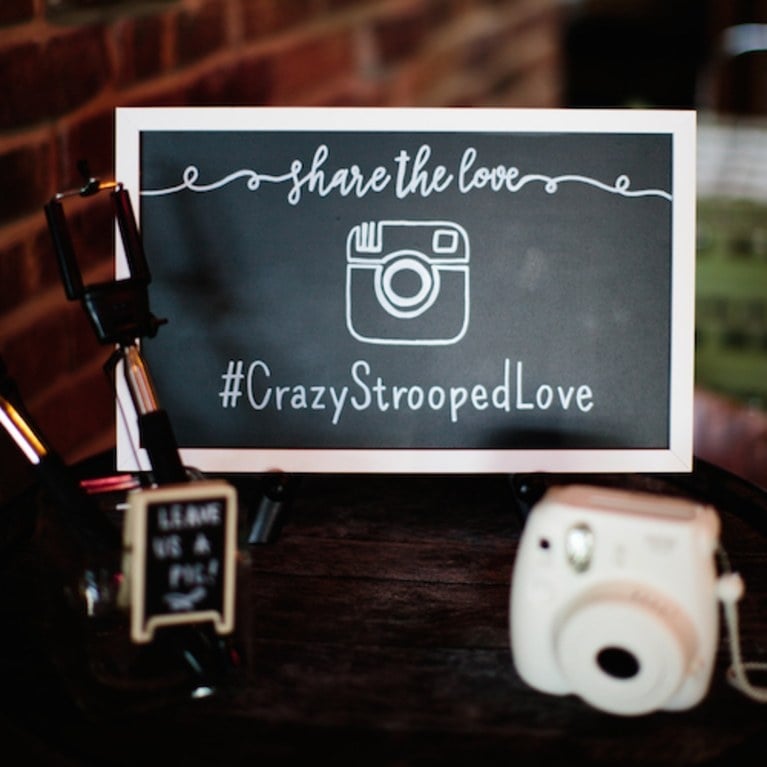 Create Your Own Wedding Hashtag
Add an element of fun with your own personalised wedding hashtag! Chances are many of your guests are social media addicts, with most of them bound to frequent Instagram and Twitter. Why not create your own hashtag that your friends and family can tag all their great photos to? This way you can keep track of great photos taken throughout the day.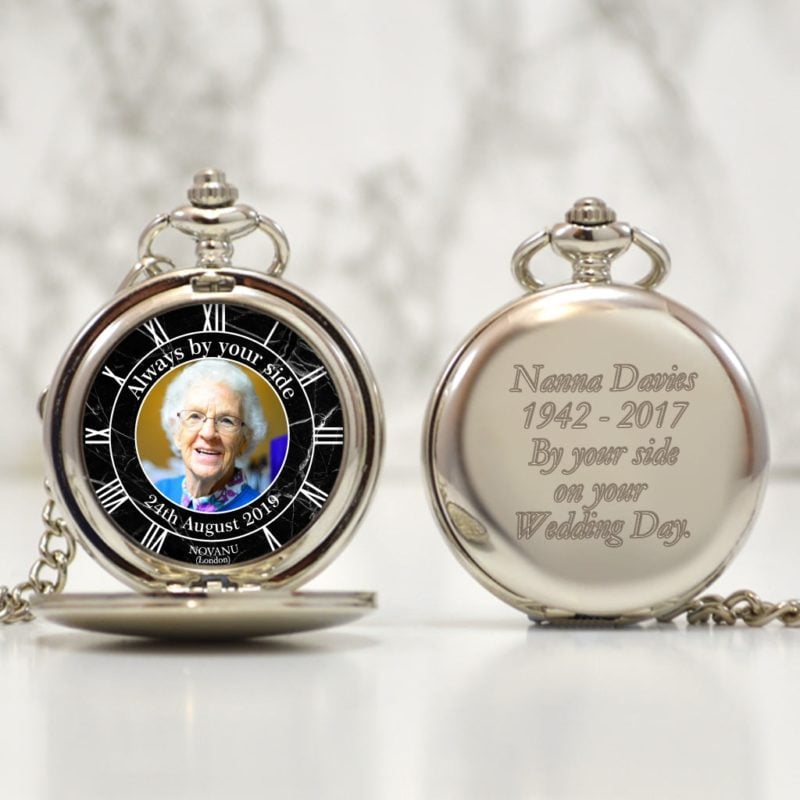 Keep Loved-Ones Close on Your Big Day
Sometimes the one's we love aren't always there to celebrate this milestone occasion with us. Fortunately, there are some touching ways you can remember them on your big day. An engraved pocket watch with photo upload technology allows you add a personal photo of your loved one to the dial face meaning you can feel close to them all day. Alternatively, save a spot for a framed photo of them to be displayed at your venue.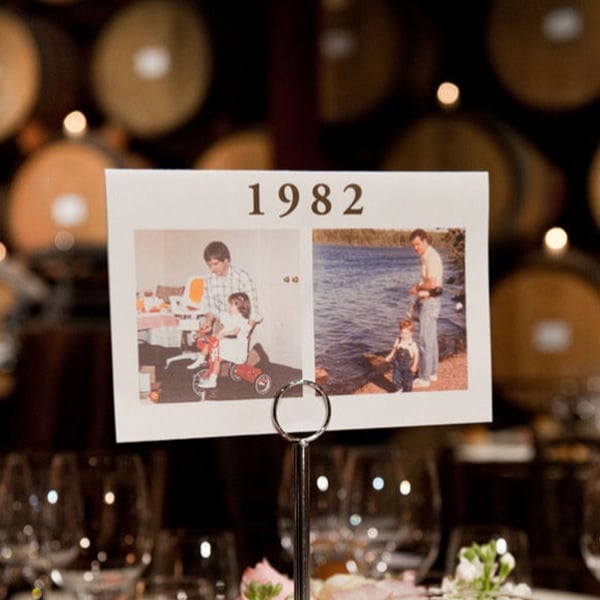 Personalise Your Table Numbers
Why not introduce a theme to each table at your wedding? Pick themes such as your favourite movies, favourite places you've visited together or special dates to you and your partner. Alternatively, use personalised alcohol bottles to determine the table numbers. Customise champagne with names, wedding date and the table number and let them enjoy the tipple at their table.
These are just a few of our favourite ways to personalise your wedding day whether you decide to add a personal touch with a theme, customised decorative touches or gift thoughtful personalised wedding gifts and favours.
How would you personalise your wedding day? We'd love to know!