100 Unique Gift Ideas On Father's Day
Father's Day is a unique day where we celebrate and show our dads or father figures like grandads, just how much we love and respect them.
While celebrating those special and important men in our life should be easy. We know how great they are! It can be really hard to find the ideal Father's Day present, particularly if you've exhausted all the traditional gift options. Are you tired of giving your dad the same old gifts of ties, socks, and coffee / tea mugs every Father's Day? They aren't particularly creative or unusual and it's often really frustrating trying to find something that stands out and actually shows that special 'dad' in your life, just how important they are to you.
This is where our guide can help. We've compiled a list of ten gifts categories with ten suggestions for unique Father's Day gift ideas that will make your dad feel especially special.
While some of these categories may be reasonably common and not particularly "special," what distinguishes them is how they are customised to the specific occasion of Father's Day.
We know that no two fathers are alike and that a one-size-fits-all strategy to gift-giving is just not good enough. So that's why we've created categories for a wide range of interests and hobbies. We've also included a range of gifts that can be personalised with a special message or your dad's name as well as outdoor gear and sports gear for active dads (or dads that want to get active!), DIY tools for those hands on dads, as well as art and home decor gift ideas for those dads who appreciate creativity and unique interior design.
We've tried to make sure that our ideas include a range of one-of-a-kind gifts that are both considerate as well as useful. We've got you covered whether your father is a sports player, a music fan, a tech enthusiast or a barbecue expert. With our help, you can bid farewell to the worry and anxiety around gift-giving and have a Father's Day your dad will never forget.
Have a look at the article below and hopefully you'll find the perfect gift idea for your father. You can also use this guide to find wonderful gifts ideas for grandads, uncles, godfathers and more. These gifts are all applicable to them too!
Personalised Gifts:
Personalisation really helps a gift stand out and feel really heartfelt. The below ideas that we've chosen can all be customised for a wide varity of interests and personal preferences. Personalisation shows that you put in the additional time and effort to make the gift distinctive, hopefully making it that little bit more sentimental. We're biased but we love the idea of personalised gifts and we know that by going down this route you can create a keepsake present for your father that he will treasure for many years to come. Have a read of our testimonials and you'll see why so many of our customers value the option of a personalised gift.
Have a look at the list below and see what you think:
Personalised Clothing and Apparel: Have you ever thought about designing your own clothing? Creating a one-off piece that no one else will have?! Why not consider designing a t-shirt or hat with your dad's name, initials, or a special joke or slogan. This is a wonderful method to make a one-of-a-kind present that your father will be proud to wear. You could even create matching shirts and add a bit more fun to the gift.
Personalised Tech Gadgets: Whether your father is a tech aficionado or merely enjoys the ease of contemporary devices, you can customise phone cases, tablet bags, laptop bags or laptop covers with their name or initials. You could even get a set of personalised headphones especially if your dad loves to listen to music or podcasts on their commute to work or for a bit of downtime.
Personalised Glassware: If you know your father likes a tipple or two then you could get him something to help him enjoy his favourite drink. There are lots of choices available, ranging from whisky glasses to beer glasses, tankard, which can be glass or metal and wine glasses. All of these could be personalised with a name or message of your choice to make it a really unique gift.
Outdoorsy Gifts: These gifts are for the fathers who enjoy the great outdoors and like to be at one with nature. It's also a great option for dads who love hiking, fishing and generally just being outside. Have a think about ideas such as embroidered camping chairs, overnight bags, multitools, torches.
Personalised Sports Equipment: If your father is a sports enthusiast then choosing a practical sports gift and then engraving his name or initials on the equipment would be ideal. Golf tools, footballs, rugby balls or even football or a sports shirt with his name.
Work From Home Gifts: Many dads now work from home more than they used to and so office based stationery such as diaries, pens, pencils or notepads are a great choice when you're looking for something practical but that also serve as a daily reminder of how special your dad is.
Alcohol Gifts: Our customers seem to love to give personalised alcohol at Father's Day. If your dad has a particular favourite beverage or you want to treat him to something luxurious then you could choose a handmade pewter label which is personalised and attached to a bottle of whiskey, vodka, port, gin, champagne or even wine. A lot of our customers have turned their personalised bottles into candle stick holders, it's a great way to enjoy a personalised gift even after the contents are long gone!
Travel Gifts: If your dad enjoys travelling then travel accessories are sure to be a winner. Ideas such as luggage tags, passport holders or travel wallets are great.
Personalised Jewellery or Engraved Watches: If you are looking for something that's really got the emotional touch then you want to consider personalised jewellery such as bracelets or necklaces or engraved watches. You can include his name or initials, as well as a message or date that has meaning to you both.
Zodiac Gifts: If your dad is on the spiritual side or loves the idea of the zodiac then you might want to think about a gift that celebrates his Zodiac sign. Often you could combine his zodiac sign with one of his hobbies or interests too.
Customised Home Décor: If your dad is into interior design and likes to add his own style to his home, then think about how you can link his interests and style into soft furnishings for his home. Some people don't like big pieces of furniture bought for them but items such as cushions, picture frames or wall art might be the perfect option. These things can add a personal flare while also reminding him of you.
Tech Gifts
Tech related gifts have become increasingly popular over the past ten years or so. They are stylish but also incredibly practical, they can enhance your dad's daily routine. Smart devices can help to track calories and movement and offer a great companion when you're trying to improve your health and wellbeing – they support getting into a routine. Wearable tech such as fitness trackers are fantastic for supporting health goals.
Some tech gifts can be quite expensive but there are lots of gifts that fit within that category that can be slightly cheaper including headphones and bluetooth speakers. You could also consider a subscription to an app that enables them to enjoy a particular hobby or get on their fitness journey.
Smart Home Devices: Here, there is a whole range to consider such as the Amazon Echo or Google Home. There are smart thermostats to save money, security cameras or motion sensor doorbells to see who comes and goes. Smart home devices will help him automate his home and make everyday tasks easier. Though these can be potentially pricy, they are incredibly useful.
Fitness Trackers: For fitness enthusiast dad, consider a fitness tracker. These devices can track daily activity, monitor heart rate, and even monitor sleep patterns making sure your dad keeps heathy. They are also a brilliant choice if you're trying to encourage your dad to get more involved in personal health.
Headphones: If he enjoys listening to music, podcasts, or audiobooks then a high-quality pair of headphones can provide an immersive and personal listening experience.
Tablets: If he enjoys reading, watching movies, or browsing the internet, a tablet can be a versatile and portable device that he can use on the go. Holidays are a great place to use them.
Virtual Reality (VR) Headsets: If he enjoys gaming or immersive experiences, a VR headset can provide an unparalleled experience. Just make sure he does not get motion sickness beforehand when using these.
Smartwatches: These can help him stay connected on-the-go, with features such as messaging, email, phone calls, and fitness tracking. Some also have a heart monitor.
Laptops: Depending on the budget a high-quality laptop would be great for writing, emailing and keeping track of day-to-day life.
Gaming Consoles: If he enjoys playing games consider a gaming console. These devices can provide hours of entertainment and bonding time with you.
Portable Chargers: A portable charger ensures his devices are always charged and ready to use.
Smart Home Gym Equipment: If he enjoys working at home, consider gifting them smart home gym equipment such as a treadmill or cycle. These devices can provide personalised workouts and track progress over time, however, please note these are expensive.
We know that some of these gifts are quite expensive but if you know that your dad has a need for one of these particular gifts, then perhaps if you can consider giving them as a joint Father's Day present from you and your siblings?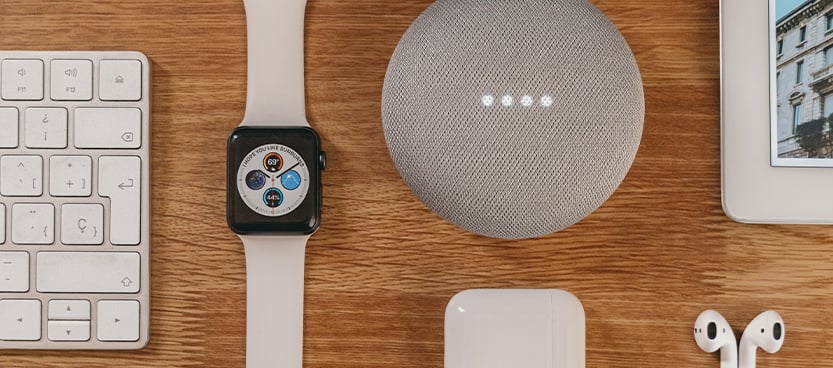 Outdoor Gear
If you would describe your dad as outdoorsy, then something that supports that love of the great outdoors might be perfect. This could include gifts such as camping or fishing gear as well hiking equipment and/or other outdoor gadgets that he can use to nurture his love of the great outdoors..
These selections are quite practical. Whether they're exploring new hiking trails, grilling up a meal on the bbq, or hitting the golf course. You could also give a gift that encourages the introduction to a new outdoor hobby too, especially if you know it's something that they have always wanted to do. Why not consider an experience gift that allows you to create an unforgettable memory with your dad and that also allows him to discover new hobbies and passions.
Camping Essentials: This can include items such as a high-quality tent, sleeping bag, a camping stove, camping chairs (these make a great gift for someone who loves fishing too), or a personalised multi-tool for a convenient camping experience.
Hiking Gear: This can include durable hiking boots, a backpack with a hydration system, trekking poles or a personalised water bottle to ensure that they stay hydrated while out there trekking in the hills or mountains.
Fishing Equipment: Fishing is still one of the most popular hobbies in the UK, so if your dad loves braving the early morning to catch the best fish then consider something that will help make that experience all the more enjoyable. A new fishing rod and reel combo might be just what he needs or even a tackle box. There's a lot of waiting patiently for a bite when you're out fishing so a personalised mug and thermos flask might be a great combination gift too!
Cycling Gear: While this is a very popular fitness hobby, gifting for this hobby can be very budget dependent. Gifting a new a high spec bike might not be on the cards but you've got other options such as bike lights, a tool kit, a personalised water bottle or even a good quality bike lock. You could also consider cycling clothing as well such as durable gloves or a cycling fleece.
Outdoor Cooking Tools: This is a fun product, what dad does not like show his culinary skills? Try a portable grill, cast iron skillet, or outdoor cooking utensils to help cook up delicious meals.
Survival Gear: This could include gifts such as a survival knife or multi-purpose tool, a compass, a first aid kit, or emergency shelter. A personalised torch might be the perfect gift idea – it's practical and useful while also being sentimental too.
Outdoor Games: If your dad loves to just head out into the sunshine and enjoy time with the family, then perfect gift for him might be something as simple as an outdoor game. This could include a frisbee, giant jenga, a cornhole set, a bocce ball set or a ladder toss game to provide entertainment and fun on camping trips or outdoor gatherings.
Running gear: Does your dad love to head out for a run? Is he a fair weather runner or will he brave all weathers? A voucher for a new set of running shoes might be just what he needs or even practical tech gifts such as fitness trackers/mileage trackers, earbuds or headphones. A personalised water bottle might a great option for when he is out on longer runs.
Climbing Equipment: There's lots of indoor and outdoor opportunities when it comes to climbing. If your dad is new to climbing or it's something that he wants to try out then why not encourage the start of this new interest by gifting a pair of climbing shoes, carabiners, a harness or some rope. You could even plan a climbing trip together?
Water Sports: Is your father into water sports or has he expressed an interest in trying out a sport such as kayaking, paddle boarding or water skiing? There's lots of great places all around the UK to go and try out one of these sports – why not plan a day trip with your dad and experience one of these fantastic sports together? It might be a new found passion for the two of you.
There are a lot of outdoor pursuits listed above and we hope that these suggestions offer both a practical way for your dad to enjoy the great outdoors while also creating unforgettable memories.
Sports Gear:
The sports and sporting category offers possibly one of the more easier gifting opportunities. If your dad loves a particular sport or is a sports enthusiast then the possibilities are endless when it comes to helping your dad make the most of this past time.
Golf Gear: Does your dad play golf? Whether he is a seasoned golfer or just getting started. This sport offers so many gifting options. New golf balls are a winner, golf gloves are great but also a personalised golf tee and ball marker is a fantastic addition to your dad's golf set. If budget allows then you could stretch to a golf club, trolley and a new pair of golf shoes.
Fitness Equipment: We've already mentioned fitness trackers a couple of times but if your father enjoys being in shape then sports wear might be a great option as well as fitness equipment such as dumbbells, resistance bands, or a workout bench.
Team Top or Shirt: Is he a fan of a particular sports team? Then how about a team shirt with his name?
Sports Shoes: A good pair of shoes or trainers whether he's going to the gym or playing a game of football.
Sports Watches: These are great for tracking workouts and staying on top of a fitness goal, Today the watches have many functionalities such as heart rate monitoring, GPS tracking and can even tell the time!
Sports Accessories: Personalised water bottles, sweatbands, hats, sunglasses, team towels, these can all be both practical and stylish presents.
Camping and Hiking Gear: Hiking boots, maps, a waterproof map case, a compass or a backpack which will help to him explore the outdoors.
Yoga Gear: There is a varied range available whether it be yoga mats, blocks, straps or an online subscription for him to practice yoga.
Skiing and Snowboarding Gear: If he enjoys being on the slopes consider the following, ski goggles, jackets, salopettes, snowboards or even boots depending on budgets.
Sports Memorabilia: If your dad is a collector, consider gifting him sports memorabilia such as autographed shirts, boots or even footballs.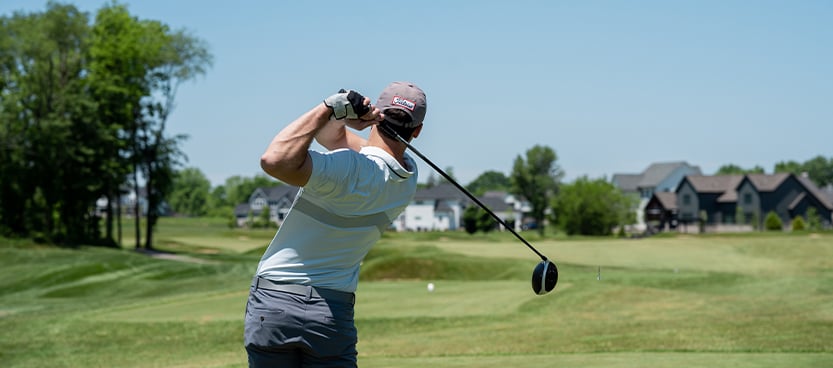 DIY Tools: 
Does your dad like doing DIY around the house? This category includes a wide range of gifts from power tools to manual tools and toolboxes, perfect for tackling home repairs and DIY projects. These are all practical presents that will allow him to develop skills and capabilities to complete projects and take on new challenges.
Power Tool Combo Kit: The set contains a range of tools with different functions in a single package such as a drill, saw, sander and other tools.
Hand Tool Set: A set of hand tools, including pliers, wrenches, hammers and screwdrivers. These can come in a carry case.
Toolbox: A sturdy toolbox to store and organise all the tools. A great place to keep all his equipment.
Cordless Drill: A cordless drill is a versatile tool that can be used for drilling holes or driving screws.
Portable Workbench: This provides a stable surface to do work on his projects. Can be folded and put away after use.
Safety Gear: Safety should always be a priority when doing DIY projects. Consider safety gear such as goggles, gloves, and masks.
Woodworking Tools: For dads who enjoy woodworking, consider chisels, planes, saws or a personalised tape measure.
Painting Supplies: Painting is another area worth considering, this can include set of brushes, rollers, and paint trays.
Measuring Tools: Precision is important in DIY projects, so a set of measuring tools such as a tape measure, level, and square would be great choices.
Garage Organisation or Man Cave: Storge shelves to help him organise his DIY tool collection. Consider a storage system for tools or pegboards for hanging tools.
Food and Drink:
This a favourite category, most dads would love to receive food and drink these can be unique and indulgent. We have suggested gifts from gourmet food baskets to craft beer and fine wines, these are sure to delight.
Artisanal Cheese and Charcuterie Board -This is a great way to entertain your dad with ta thoughtfully range cheese and charcuterie. You can add a personalised message to a cheese board to complete the gift such as, "Like cheese, you only get better with age, Dad".
BBQ Smoker – BBQ smokers can take the outdoor cooking to the next level, allowing him to slow-cook meats and infuse them with delicious smoky flavours.
Traditional Craft Beer Subscription or Hamper- If he likes beer consider a subscription to a craft beer club, a great way to discover new and unique brews from around the world. Alternatively create a hamper with a selection of his favourite beers.
Wine Tasting Experience – Give a gift of a wine tasting experience, whether it's a local vineyard tour or an at-home virtual tasting featuring premium wines from different regions. You can do this together to create a great memory. Alternatively you could buy him premium personalised wines, like Chateau Neuf du Pape or Barolo which he can keep after drinking the wine.
Coffee Kit – A kit featuring a high-quality coffee grinder, gourmet beans, and stylish personalised mugs is a perfect way to elevate his morning brew. Perfect for any coffee lover.
Gourmet Sauce Collection – If he loves different flavours from around the world consider collection of gourmet sauces to spice up his meals.
Premium Tea Set – For the tea-drinking dad, a set of premium loose-leaf teas, a tea infuser, or a stylish teapot.
Cocktail Kit – Have fun with a cocktail mixing set, complete with quality spirits, mixers, or even some stylish bar tools, budget permitting.
Exotic Spice Collection – Introduce new flavours with an exotic spice collection featuring rare and unique spices from around the world. Great for making curries.
Food tour experience – A food tour experience in a nearby city, whether it's a street food tour or a guided tour of local gourmet food shops and restaurants.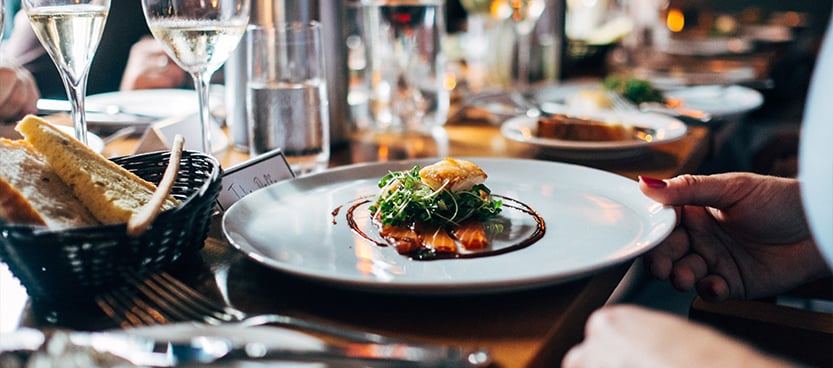 Fashion Accessories:
Fashion accessories are a great choice from classy, personalised watches to elegant cufflinks, these gifts can add the perfect finishing touch to any outfit. There are so many options to choose from so we have crafted 10 ideas which should help you to narrow the selection and make it easier to find the perfect accessory so he will stand out.
Leather Accessories: These can include leather wallets which can be personalised with a family crest or initials, other options include belts, a briefcase or even a coin purse.
Watch Collection: There is a whole range to choose from, sports watches, personalised watches with a photo upload, classic styles or even pocket watches.
Cufflinks: These can add can sophistication to any outfit. The cufflinks can be personalised with a family crest to make it a unique present. You could also consider a unique design, such as a vintage or sports-themed set.
Tie Collection: If he likes wearing a tie, consider gifting him a few stylish designs, such as a bold pattern or textured material.
Sunglasses: Sunglasses not only protect the eyes but also add style to any outfit. You can even add a personalised glasses case with his name to keep his specs safe.
Socks: Socks may seem a boring present, but there are many interesting sock designs out there. From bold patterns to fun graphics, there's a pair of socks out there to suit his style.
Hat Collection: Consider a stylish hat, such as a fedora, beanie, or even a flat cap.
Personalised Jewellery: This is a great keepsake present especially if it's personalised with their initials or a special message, like a bracelet, ring or a necklace.
Scarves: These can be versatile and stylish accessory. Consider a few different styles, such as a wool for winter and a silk for summer or even his favourite football team's scarf.
Dress Shoe Collection: A pair of high-quality dress shoes in classic styles such as oxfords or loafers.
Gaming and Entertainment: 
Are you looking for gift that will provide hours of fun and entertainment for your dad? You can even join in and have fun with him. In this section we have tried to include a variety of options such as video games, board games, puzzles, and more. These ideas will cater to a lot of different interests making for some quality time together.
Board Games: There are classic games Monopoly, Ludo or even chess, plus modern games like Settlers of Catan, Ticket to Ride, and Carcassonne.
Video Game Consoles: Depending on the budget you could buy a popular gaming console such as PlayStation, Xbox, and Nintendo Switch, which offer a wide variety of games to play alone or with others. Alternatively, you could buy a voucher for a gaming pass if they already own a console.
Virtual Reality: Here depending on the budget consider VR headsets and games that can provide immersive gaming. Please be mindful that some people can get motion sickness using these headsets.
Card Games: You could simply get a set of playing cards, from which you can play a variety of games, rummy, snap. There is other alternatives like Magic The Gathering, Pokémon, and Yu-Gi-Oh for any younger dads! All of these can provide hours of fun.
Gaming Accessories: Depending on your budget you could consider, gaming chairs, headsets, and other accessories that can enhance the gaming experience for a console.
Subscription Boxes: Monthly subscription, this is a great way to try to ideas and games such as Loot Crate and Board Game Bento.
Escape Rooms: These can offer a great challenge and an option to get out of the house and have fun!
Puzzle Games: This could include a personalised puzzle, Rubik's cubes or brain teasers which can challenge your problem-solving skills.
Trivia Games: These can provide hours of fun with games like Trivial Pursuit, Kahoot, or Jeopardy which are fun and educational.
Outdoor Gaming: These can be so much fun, depending on your age you could play the following games: ring toss, giant Jenga, football or for kids, catch.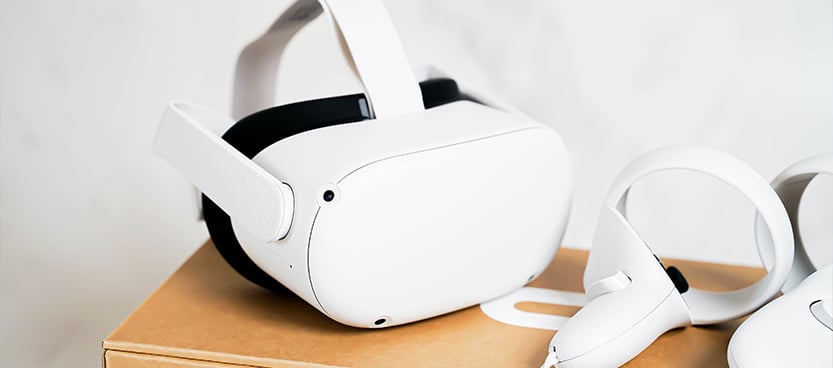 Personal Care Products:
Does your dad like to look good? If so then you can consider some personal care gifts.
Beard Care Kit: If your dad has a beard consider the following items as an idea for gifting, beard oil, beard balm, beard wash, these will keep his facial hair looking good.
Skincare Set: this is a great present for dad who like looking after them, here are some suggestions, Cleanser, Toner, Moisturiser with SPF/antioxidants for daytime. Don't forget the old-time classic body wash.
Hair Care Products: You can create a small hamper with shampoo, conditioner, gel, and other styling products and give as gift.
Cologne: This is a great present as the sense of smell is the strongest of the five senses, closely linked to memory and emotion. Hopefully every time he uses it will remind of you.
Dental Care Items: Here you could consider an electric toothbrush, a whitening kit for the teeth, dental picks and sticks to ensure he has healthy gums.
Manicure and Pedicure Kit: For dads who like to keep themselves looking neat, you can get the following, nail cutters, nail Files, nail buffers, cuticle pushers, a nail brush, pumice stone and toe separators. You could make a nice hamper with all these items.
Grooming Subscription Box: This can keep him stocked up on everyday essentials like shave creams, razors, shampoos, and toothbrush heads or some new products which he has not tried before.
Bath and Body Set: This can include body wash, body lotion, foaming bath soak and body scrub so that he can pamper himself.
Sun Care Products: These consists of sun lotion, sun cream, or sunscreen ideal for holidays to protect his skin from harmful UV rays.
Foot Care Products: For his tired feet consider these products, soaking salts, foot scrub, hydrating foot cream, foot peel, callus remover, nail clipper kit or a foot massager.
Car Accessories:
Does your dad love his car and spend a lot of time looking after it? Whether its high-performance or just a family vehicle, car accessories can make a special present. We have looked at 10 ideas which may help in finding the best thoughtful gift, from practical items that help keep the car clean to fun gadgets that enhance the driving experience.
Car Cleaning Kits: These items will keep his car spotless, cleaning kits which can consist of buckets and sponges, car wash liquid, wheel cleaner and wheel brush, chamois and microfibre towels or polish and wax one, of these is sure to please.
GPS Navigation Systems: if your dad does not like using his smart phone the consider a GPS navigation system. These systems can provide turn-by-turn directions, traffic updates, and even suggest nearby points of interest.
Car Organisers: These are great for keeping all of your dad's stuff in one place in the car. If you are anything like me this would be useful, one of these can help keep things like paperwork, tools and snacks easily accessible.
Car Comfort Accessories: These can be useful if he does a lot of driving. Items like a memory foam cushion, massage seat cushion, heated steering wheel cover or even a phone holder can be great to make driving more pleasurable.
Car Decor Accessories: A great way to personalise a car, custom floor mats, stickers of his sports team or hobby.
Car Maintenance Accessories: These are great to help dad maintains his car, like a battery charger, tire pressure gauge, or a car diagnostic tool or even a pneumatic jack.
Car Safety Accessories: These will keep him safe on the road. Safety accessories like a roadside emergency kit, a backup camera, blind spot mirrors or even a first aid kit.
Bluetooth Adapters: If your dad has an older car without built-in Bluetooth, one of these adapters will help him listen to his favourite music and even take a call whilst driving.
Car Tech Accessories: These can include wireless charger, a dashcam that can record his driving. Tile mate to help him find his keys with his mobile.
Budget:
We understand that it's important more than ever, to budget and make the most of the money you have. We also know Father's Day is a special occasion and you want to get something special for the day. But we also went to make sure that you consider the amount of money you are going to spend so you do put yourself under financial pressure. Below are 10 tips which will help to avoid this.
Set a budget: Determine the maximum amount you can spend and stick to it.
DIY: Create a handmade gift or card for a personal touch.
Shop early: Look for deals and discounts ahead of time to avoid last-minute price hikes or out of stocks.
Compare prices: Research the same or similar products from different retailers to find the best deal.
Shop online: Online retailers often offer better prices and discounts compared to brick and mortar stores.
Consider group gifts: Pool funds with other family members or friends to purchase a bigger gift.
Use Vouchers and promo codes: Look for discount codes or coupons that can be applied to your purchase.
Opt for practical gifts: Consider items that are useful and practical, such as foodie gifts or gadget.
Think about experiences: Consider these, such as a virtual cooking class or wine tasting, instead of physical items.
Use reward programs: Check if your credit card offers rewards points or cashback on purchases that can be applied to future gifts.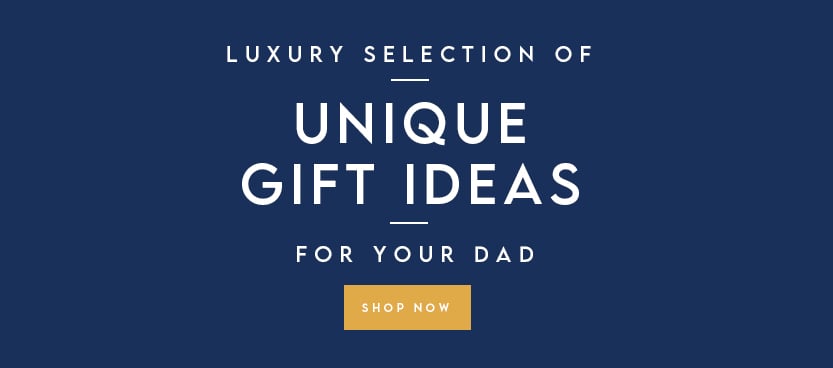 Conclusion: 
We know finding a unique Father's Day gift is a challenge so in this gift guide we have emphasised the significance of considering the dad's interests and hobbies as well as providing category-based ideas, from being a foodie to a traveller, our 100 ideas hopefully inspire creativity in finding the best present.
Overall, our aim is to encourage readers of this guide to put effort and thought into their Father's Day gifts to show appreciation and love for their dads.
We have also put together a list of additional Fathers Days guides which you may find useful for finding the perfect present.
Father's Day Gifts – 100 suggestions
Father's Day Gifts For Dad – 100 suggestions
Father's Day Gifts from Son 100 suggestions
Fathers Day Gift from the Bump
Personalised Father's Day Gifts with Photos: 100 Ideas