Have you ever been gifted a bottle of Personalised Wine or Personalised Champagne in a presentation box? Perhaps it came in an engraved wooden gift box and you've not known what to do with it after you've finished your bottle. After all, a lot of thought and effort probably went into choosing your bespoke gift, and it would be a shame to throw it away and waste the personalised wine box that your personalised alcohol gift came in, so we have thought of a few different ways you can reuse and upcycle your old wooden gift boxes.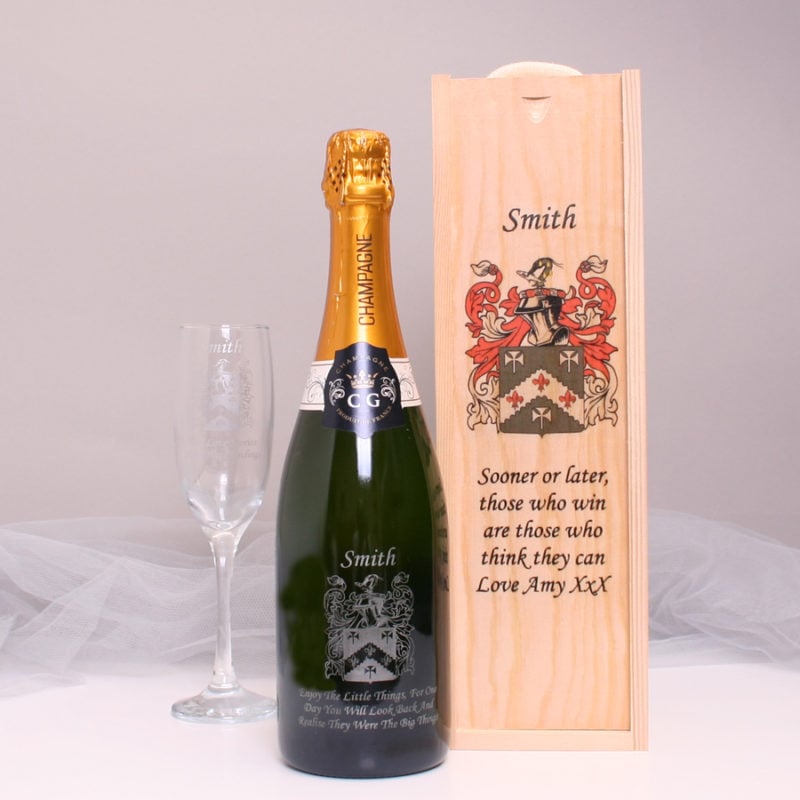 Planters
Summer has finally arrived – If you're a keen gardener or you like to grow your own herbs in your home, a personalised wine box makes a fantastic repurposed planters. For use outside, you may need to seal the wood from the elements and drill some holes for drainage first, and then you can fill it with soil and plant some of your favourite flowers, plants or even small vegetables.
Alternatively, these wooden wine boxes make for pretty kitchen window boxes – perfect for growing a selection of herbs in! You can simply place the pots straight in or add soil and plant them in individually.
If you're looking for plants that are a bit easier to maintain, why not consider planting cactuses and succulents instead. These look fantastic and decoratively enhance any home giving it a modern twist.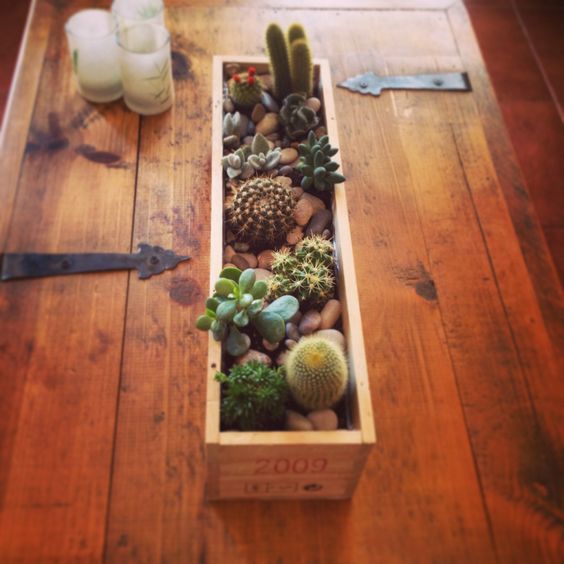 Bird Houses
If you're thinking of another eco-friendly way to reuse your wooden wine box for the garden – these wine boxes are the perfect shape for bird houses. All you'd need is to do is make a hole and attach a little perch with some super glue. The sliding lid makes for easy access to place appropriate nesting material and to clean out when empty and the rope carry handle makes it easy to be hung up.
Because this style of wine box is made from pinewood, the outside of the box would need treating with a non-toxic varnish or oil to protect it from wearing in the weather.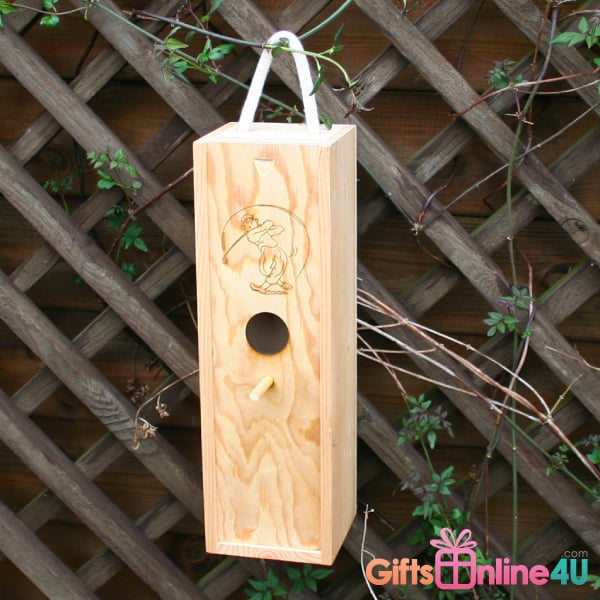 Candle Centrepiece
Repurposed wooden wine boxes make unique and interesting decorative accessories. An eye-catching centrepiece on your kitchen table or on your coffee table made with a wine box laid flat, and decoratively filled with candles. Candles in a room can lend a warm glow to an evening – why not line up several pillar candles inside (at least the wax wont leak on your table!), fill mason jars or empty bottles with tea light candles and line those us in the box.
If you remember our previous blog post about 'How to Recycle Empty Champagne Bottles', we looked at making candle holders from an empty bottle of Personalised Champagne. These looked gorgeous and made excellent use of your empty wine and champagne bottles. Why not combine these two ideas together? Recycled bottles = candles AND recycled wine box = candle holder! Taa daa!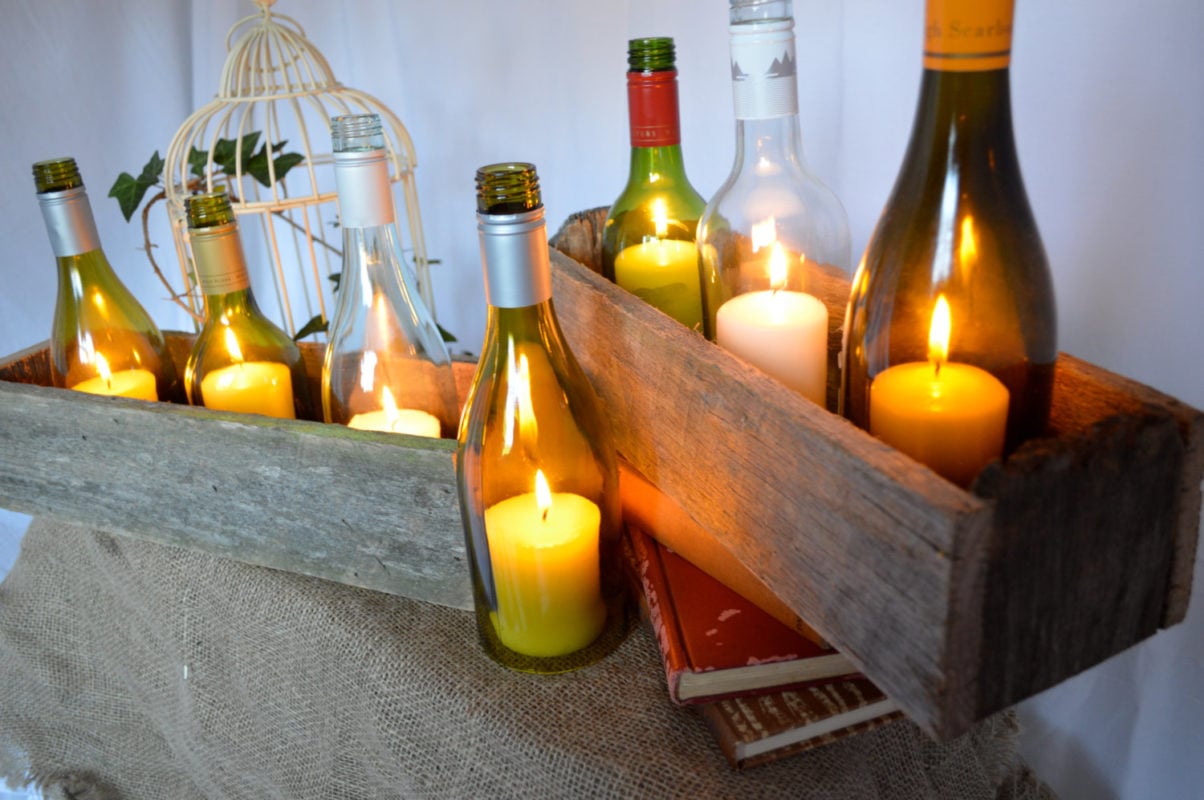 Spice Rack
So you want to make your old wine box a permanent decorative feature to your home? Why not! Think of it a fun twist on your average shelf. Store your spices away in these wall-mounted boxes as exposing dried herbs to direct sunlight will cause them to deteriorate more rapidly. Store them somewhere away from a window, keeping them in a dark container. This really is a quirky use of an upcycled wooden wine box!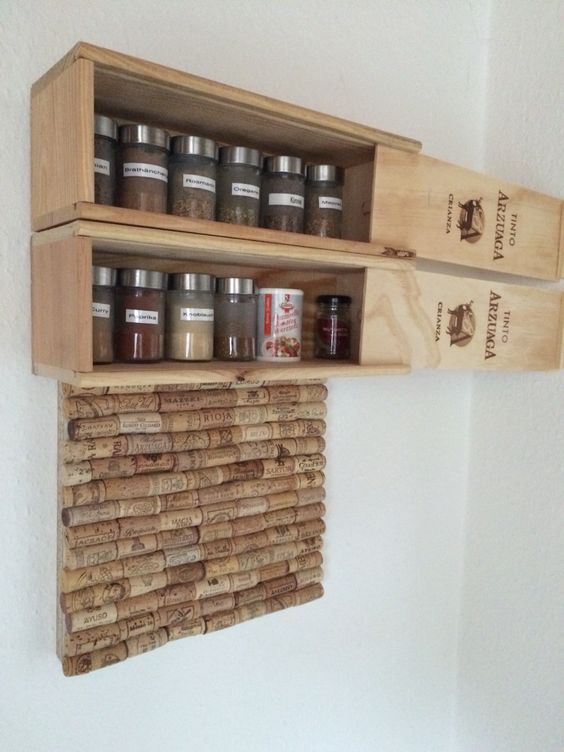 Wall Mounted Bottle Opener
By using the slide off lid from your wine box, you can transform it into a wall mounted bottle opener. This is a particularly fun idea if you received a personalised wine box – with the engraving on the front, you can continue to display this in your home. Just add a bottle opener to the wood and if you're feeling crafty, you could even add a bottle cap catcher at the bottom. You'll never have to search through your utensil drawer again!
So there you have it – several ways you can reuse, repurpose and upcycle your old wooden wine boxes. Get creative and transform your left over materials into works of art – creating attractive and intriguing pieces for your home.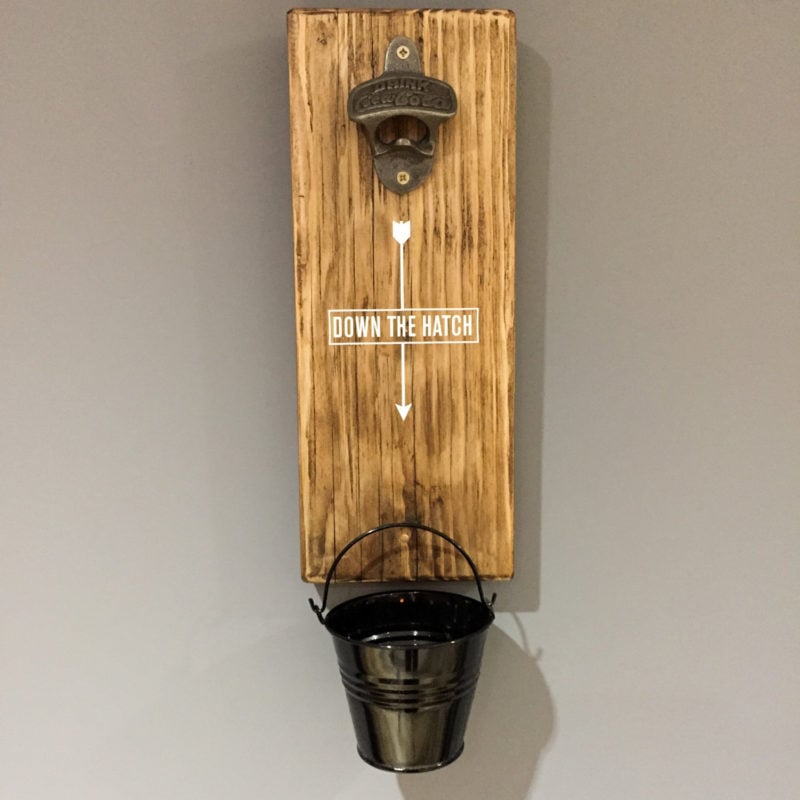 Save
Save
Save
Save
Save