100 Gift Ideas On Father's Day
Are you looking for a gift for your beloved dad this fathers day? Then you've come to the right place! We've taken it upon ourselves to write you a guide to help you find the perfect gift! This guide consists of 10 categories of gifts, and within each of these categories we have included 10 sub-categories. Within each sub-category are ideas of different gifts to give! The reason for the categories is to help you narrow down your search for the best gift for your dad.
We understand how hard it is to find the perfect gift, browsing for ages trying to find something unique and sentimental. But don't fret, within this guide are all sorts of gift ideas, from sentimental jewellery, to personalised gifts and unique day trips and activities. We hope to fill you with some inspiration and some new unique ideas for this fathers day.
In the final section of this guide, we have included some tips and ideas on how to save money this fathers day. Sometimes the little things in life are more precious anyway! Either way we have listed 10 ways you could save money this year.
Plants & Gardening
Tools: Gift your dad some gardening tools to make life easier for him, and to make sure he is doing his gardening properly! From shovels and plant pots and trowels, to rakes and watering cans.
Seed Kits: If your dad likes to grow home-made fruit and veg in his garden, consider gifting him a variety of different seeds. Everything he needs to get himself started for the growing seasons.
Planters: Making his garden look pretty, and also helping the plants grown in a contained environment, gift him some planters or plant pots! Whether you get him a plain one and let him paint or design it himself, or buy him a beautiful design already, hell be sure to love this gift.
Garden Books: If he want/needs an insight into the ins and outs of growing plants, definitely think about getting him a book to broaden his knowledge, these books are full of tips and tricks to get the best out of gardening.
Garden Décor: A great way to add some personality to your dads precious garden is to acquire some garden décor! You could consider getting some wind chimes, a bird box or a traditional garden gnome.
Plant Labels: Perfect for the organised dad! If his garden is overflowing with different kinds of plants, help him keep track of what he has and allow him to manage them properly with some pretty plant labels.
Watering Cans: From big ones to small ones, watering cans are an essential for any gardener. A new watering can is a practical and stylish gift, consider making it a set with some seeds and a trowel!
Plants: Of course the main part of a garden are some beautiful plants. So why not purchase him some to make a wonderful addition to his garden. Whether you go for a small pretty plant, to a large tree, you'll know what he wants and it will surely put a smile on his face.
Indoor Plants: Maybe your dad doesn't have a garden but still has a love for plants and everything outdoors? Consider getting him so plants that thrive indoors like for example, a snake plant, a peace lily, or a pothos.
Garden Gift Baskets: Why not purchase a gift basket and fill it with all his favourite gardening its and bobs, like a set of new trowels, and some new miniature plants, along with a small watering can. Whatever your dad likes, you know him best, so make it special!
Car Accessories:
Cleaning Kits: If your dad is in love with his car, then help him keep it looking brand new this fathers day. Consider gifting him some car wax, wash soap or microfibre towels. His baby will be looking like new again in no time!
Car Tech: If your dad is into technology and motors, why not combine the two, and gift him some motor tech like: A new Sat-Nav (GPS system) or a wireless phone charger or even a dash-cam!
Detailing Service: Ready to splurge out on a gift this fathers day? Book his car a professional deep clean, to get every single crevice sparkling clean. This service is pricey, but for a car fanatic it is definitely worth it.
Seat Covers: Make his interior feel luxurious, sporty or retro with a wide range of different car seat covers. Find the right ones to match your dads personality, and make sure they are comfy! You can have these personally embroidered if you wish to make this gift even more sentimental.
Floor Mats: The perfect practical gift for a vehicle. Keeping the mud and dirt off of the car, and looking stylish at the same time. Are your dads floor mats a mess and torn now? Then you should consider gifting him something that he not only wants, but needs too!
Car Organisers: If your dad is a bit of a neat freak, getting him a car organiser is a no-brainer. From compartments in the glove box, to organising sections in the boot, a gift like this would be perfect for your dad!
Vehicle Care Products: In addition to standard cleaning products, make sure the interior is spotless too, with some leather conditioner, and car wax. Also you could get some shine for his tyres!
Emergency Kit: A practical and potentially life-saving gift, that includes flash lights, first aid kits and jumper cables. Let him know just how much you care about him by gifting him something to make sure he stays safe while on the road.
Car Scents: A simple yet effective gift! Get him a scented air freshener to keep his car smelling new and fresh this fathers day……no matter how many McDonald's he gets!!
License Plate: Gift him a personalised license plate to complete his car! Everyone dreams of getting one of these! The perfect gift for your dad.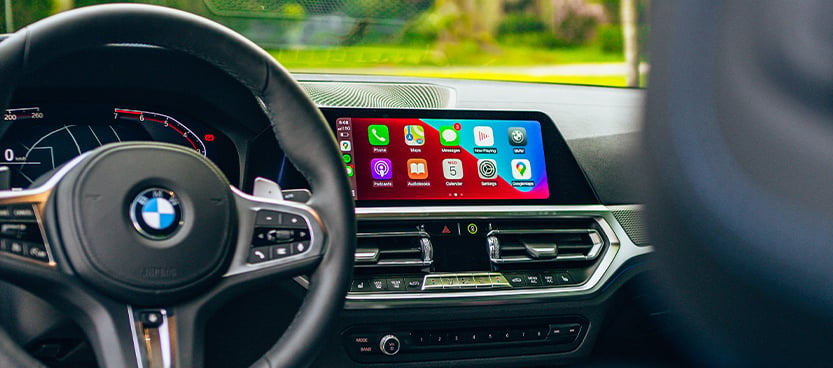 Photography Gear:
Cameras: The simple item to gift in this category is a new camera! Ranging from a standard point and click camera, to much more advanced models with different attributes. Whether your dad Is a beginner or a pro, make sure he gets the most out of his photography experience!
Camera Bags: A stylish and practical gift. Help him protect his camera as he carries it up tough terrain, to reach them breath-taking views. Allow him to add a touch of personality and style with a personalised carry case.
Camera Straps: Add comfort and style to your dads photography experience, with a new camera strap. With a wide range of colours and designs to choose from, you can be certain to find one he will love.
Tripods: To get the perfect motionless shot, a tripod or stand is the ideal gift for your dad. These range from small table top tripods to full sized free-standing ones.
Camera Lenses: A good quality camera lens is so important for a good quality shot. Even if your dad doesn't own the best camera, with a good lens can make it feel like a new one altogether, increasing the quality of the shot!
Camera Filters: Does your dad like to experiment with different techniques? Consider getting him some camera filters such as polarisers or neutral density filters, for the perfect unique shot!
Lighting Equipment: For indoor photography or portraits, some lighting equipment such as a light ring or a soft box are good gift ideas!
Memory Cards: These are practical gifts that come in handy for storing more photos and videos on his device. Don't miss a moment by having low storage and make sure your dad has the capacity to capture everything!
Photo Editing Software: Abode Photoshop or light room are some good app subscriptions to get your dad this fathers, the perfect apps for honing in on his computing and photography skills!
Photography Books: The best way to learn, is to read. If your dad wants to improve his photography skills, then a book in this category would be the perfect gift for him. Get him a book on techniques, history or memoirs from famous photographers.
Gift Baskets:
BBQ Grilling: Pack a basket full of spices, outdoor cooking tools, marinades and a pack of beer. The perfect gifts basket for any BBQ lover.
Sports & Fitness: Workout gear, protein bars and energy drinks are the perfect items to pack into a gift basket under this category.
Movie Nights: Gift your dad with a basket full of movie related items, such as DVD's, Popcorn, fizzy drinks and other drinks and snacks. The beauty of these gifts is that they are entirely personalised from you, to him.
Travel: Consider filling this with a travel journal, a neck pillow or a good new book! Perfect for the dad who likes to travel across the world on a regular basis.
DIY & Craft: If your dad loves to get hands on with projects gift him a lot of little things to help him along the way. Like for example some woodwork or metal work tools or even some art supplies.
Self-care & Grooming: Fill this one with shaving creams, colognes, new razors and some soft face towels. Its entirely up to you what you fill your basket with!
Beer & Wine: For the dad who loves a good drink, why not fill this basket with lots of his favourite miniatures, and put some of his favourite snacks on the side!
Food & Snacks: Fill with his favourite gourmet snacks, crisps, drinks, chocolate and sweets!
Gardening: You can fill this one with things like, plant seeds or tools. Make it a fathers day to remember with some new gardening gear.
Coffee & Tea: Whatever your dad prefers to drink, whether its coffee or tea or even hot chocolate.. gift him with his favourite, along with a new mug and coaster set, and maybe a packet of his favourite biscuits.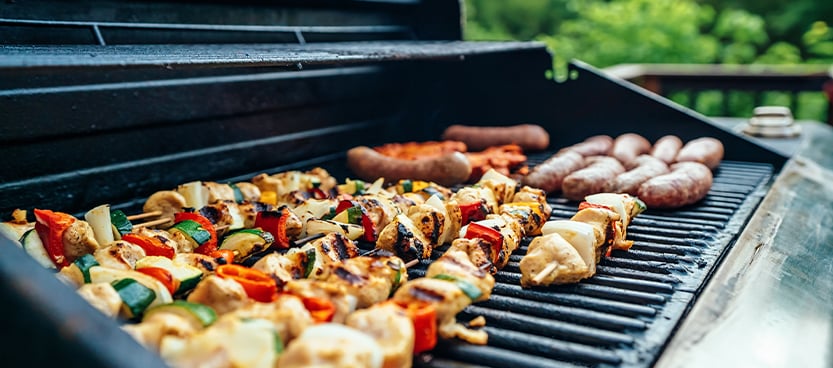 Sports Gear:
Fitness Equipment: For any sporty or keep fit fanatic, gift your dad something in this category this fathers day. From resistance bands and dumbbells, to fitness trackers and treadmills, there is a wide range to choose from.
Athletic Apparel: If your dad is into his athletics, gift him something comfortable and convenient this fathers day with some new shorts, running shoes or even some sweat proof shirts.
Sports Equipment: Consider gifting some sports equipment for him this year if he is into his sports. Whatever he is into, from tennis and golf balls, to snooker cues and football nets, this category will be sure to impress.
Golf Accessories: Make sure he is up to date on the latest golf gear and equipment this fathers day, here are a few examples of what to get him: Golf gloves, golf bags (to make them long walks across the green easier and to keep his equipment safe) or even some simple, yet much needed golf balls for them sessions on the range.
Cycling Gear: Help him enjoy his cycling that much more by gifting him a new personalised helmet, or a new bicycle pump. Maybe he is in need of some bright lights for them late night cycles, or a new saddle for extra comfort!
Hiking & Camping: Does he love the great outdoors? If the answer is yes, look no further than this section. Gift him some essentials this fathers day, or upgrade some of the gear he already has, such as a new sleeping bag, backpack, hiking boots or a bright light for the tent!
Water Sports: For a dad who loves to dive into the ocean, why not surprise him with a new advanced snorkel set, so he can stay underwater for longer. Or if he likes to keep his head above the water, maybe a new paddle board or kayak!
Merchandise: Perfect for any passionate sports fan, gift him a new kit, hat or scarf this fathers day so he can support his favourite team in style. Sports memorabilia is the perfect gift for any sport fan. You could even consider getting him signed items, like photos, boots, footballs etc.
Running Accessories: Gift some essentials this year, with some wireless headphones, to keep the beat pumping all through his sessions! Or even a personalised water bottle with his name engraved on! Think outside the box with gifts in this category and put a smile on his face this year!
Snow Sports: Give some goggles, gloves or a ski jacket to help him enjoy what he does best even more!
Games:
Classic Board Games: Gift a traditional board game this fathers day, with games like monopoly, scrabble or chess. Perfect family games to get you all thinking hard.
Strategy Games: If your dad likes to engage his brain, then gift him something fun this year with a strategy game, like Catan, Risk or Carcassonne.
Card Games: For a dad who loves to play card and strategy games, purchase him something useful this year, in a deck of playing cards, or a fun card game like UNO or Monopoly!
Party Games: For a dad who loves to host and entertain, why not get him new games to share, like Pictionary, shot in the dark or Taboo.
Trivia Games: Maybe your dad is very knowledgeable and wants to show off his skills? If this sounds like your dad, consider getting him a trivia game such as Trivial Pursuit or Jeopardy.
Puzzle Games: If your dad enjoys racking his brain for hours to complete puzzle based games, then this is definitely the category for him. Consider gifting him games like Sudoku or crossword puzzles, or even a well know Rubik's Cube!
Escape Room Games: Does your dad love a bit of thrill and adventure? If you find the answer is yes, you should definitely think about getting him games like Exit: The Game, Unlock!, or Escape Room in a Box.
Family Games: For any family orientated dad, a game in this category would be perfect! Get him a family game such as Sorry!, Clue, or The Game of Life.
Word Games: Does your dad enjoy language and word games? Look no further… consider getting him a word game such as Banana-grams, Scrabble, or Boggle.
CO-OP Games: Teamwork is key in games like these, so if your dad enjoys playing alongside someone then this category is for him! There are lots of different games to choose from, ranging from Pandemic, Forbidden Island, or Hanabi.
Gaming Accessories:
Gaming Consoles: You cant go wrong with gifting a next-gen gaming console! Help him pick up the speed with a new XBOX or PlayStation this fathers day. There are many other options too like the Nintendo Switch and the Wii! Make sure he has all the storage he needs for all of those next generation games!
Video Games: There are lots of different genres of games, so consider which one is his favourite whether it be horror, 1st person shooters, sports, battle royals or role-playing games. Now games can come in digital editions, so why don't you install it directly to his console and surprise him when he gets home from work!
Gaming Accessories: Many things can boost a gaming experience, like a new easy to click keyboard and/or mouse. Or if he enjoys battle royal games gift him the power of accurate surround sound hearing, so he knows if someone is creeping up behind him. Get the edge with some next gen tech for him to enjoy effortlessly.
Virtual Reality: For the dad who loves an immersive gaming experience, you cant beat VR. Gift him a headset like an Oculus Quest, HTC Vive, or PlayStation VR.
Gaming Chairs: If he enjoys long gaming sessions, then a comfortable chair is a necessity! Make sure he is enjoying his gaming sessions with support and comfort. Bear in mind high quality gaming chairs can get quite pricey, but if you are looking for the best then "secret-labs" have some super comfy, and some super cool designed chairs.
Gaming Merchandise: If he has a favourite game, or you-tuber who plays that game, then gift him some merchandise from that game or creator. Like for example a T-shirt, a cap or a pillow!
Gaming Subscription: Gift him a subscription this year if he wants to keep up to date with the latest games, and play them on their release date! If he has a play-station, get him PlayStation Plus, or if he has n XBOX get him Xbox Game Pass.
Retro Gaming: If your dad enjoys collecting antique consoles or games, then he would love this category! Consider getting him a retro gaming console such as Super Nintendo Classic, Sega Genesis Mini, or Atari Flashback.
Gaming Books: Does he love to read about gaming? Then gift him a new book about his favourite games, so he learn about game development such as Console Wars, Masters of Doom, or Blood, Sweat, and Pixels.
Gaming Laptops: If your dad is into playing games on the go, then a gaming laptop is the ideal option. Coming with a high performance graphics, and a fast processor, bear in mind though, these laptops don't come cheap.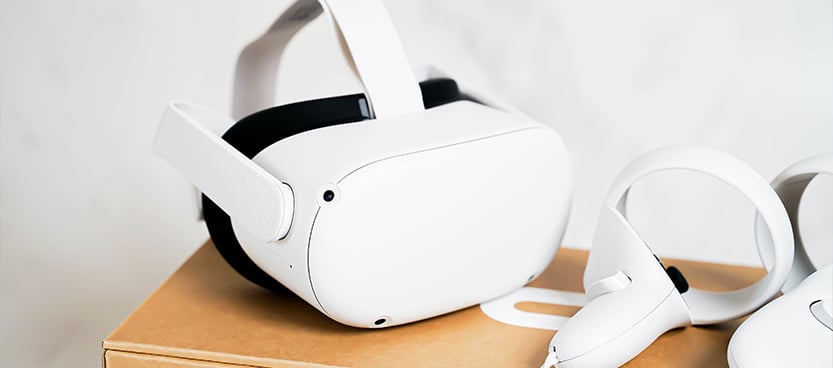 Home Office:
Desk Accessories: Does your dad work from home, or just spend a lot of time at his desk? Then consider gifting him a desk lamp to make his workspace feel more warm. Or you could get him a desk tidy, to keep his space more organised and clutter free! If he has lots of paperwork, why not get him a desktop filer so he can manage it all easier.
Office Décor: As much as an office is a place to work, its still a place men like to go and relax. So make it feel more like home with some wall art, plants or a new rug! Let him personalise his space and express himself freely.
Office Chairs: Support and comfort is essential when sitting down all day and trying to concentrate on work. Give your dad the gift of comfort this fathers day and look at a new chair.. ranging from spin-top chairs, to massage chairs. There's lots to choose from!
Desk Gadgets: Is your dad into his technology and gadgets? If so, help him enjoy work life with ease by gifting him a wireless charging pad for his mobile device, or an Alexa to sit beside him and answer his work related questions!
Headphones: Give some love this year, with some noise cancelling headphones to help him concentrate on his all important work. From wireless earphones to wired ones, and to comfortable headsets, you'll find something here!
Desks: if you have noticed that your dads desk is too high or too low, this is bad for posture. Help him improve his posture in the long run by getting him a new work desk. These range from electric ones with a controller to adjust the height, to corner desks or even desks for him to stand up at!
Home Office Software: For the dad who needs to stay organized, consider getting him home office software such as Microsoft Office, Google Workspace, or Trello.
Webcams: With a lot of meetings being attended via webcams these days, a new one might be the perfect gift for him this year. Definitely think about getting him a new webcam for clarity in audio and video!
Printers: For clear and crisp prints, get him a new printer this fathers day. Maybe his has broken, or is just looking a bit outdated in the corner of the room!
Monitors: Whether his one is lacking quality, speed, or the software cant keep up with new programmes. Think about gifting him a new monitor screen. Or even a dual screen set up so he can connect it to his laptop and work on the go.
Travel & Gear:
Luggage: Travel is made much easier with the right luggage and storage, so for this fathers day why not get your dad a new suitcase, duffel bag or backpack! All of which can be personalised to make a more sentimental gift.
Travel Accessories: If comfort is more of a key element to your dads travel, then why not get him a neck cushion, a comfy blanket, noise cancelling headphones or a cooling cushion.
Travel Gadgets: Tech comes in handy in many cases, and for travel its important to keep all of your devices fully charged! So consider gifting a portable charger this fathers day, or a compact camera!
Travel Wallets: When travelling, especially abroad, it is always crucial to keep those important documents safe! So gift your dad with a travel wallet, with compartments designed for passports, boarding passes and other important documents.
Travel Books: If travelling to different places is a big part of his life, give him some inspiration on new destinations, or if he likes to read memoirs about other people experiences, gift him an autobiography of a famous traveller. Other suggestions are Lonely Planet guides or National Geographic books.
Travel Clothing: Does he want to be comfortable while travelling, or just think about packing light? Then this category is for him, from wrinkle free t-shirts, to easy to wash clothing and shorts.
Travel Toiletries: If he wants to feel good and stay fresh no matter where he is, consider getting him travel toiletries such as travel-sized shampoo, conditioner, or body wash.
Travel Cameras: Does your dad like to make the most of good opportunities, and capture moments that will last? Then think about getting him a travel camera that is compact, lightweight, and takes high-quality photos such as a Go-pro or a mirror-less camera.
Travel Apps: if your dad is a keen planner when thinking about going on trips then help him stay organised with some wonderful travel apps to help him out! Like Trip It, Google Maps, or Airbnb.
Travel Organisers: Packing cubes, compression bags or hanging toiletry bags are great gift ideas in this category. Help him keep his luggage organised!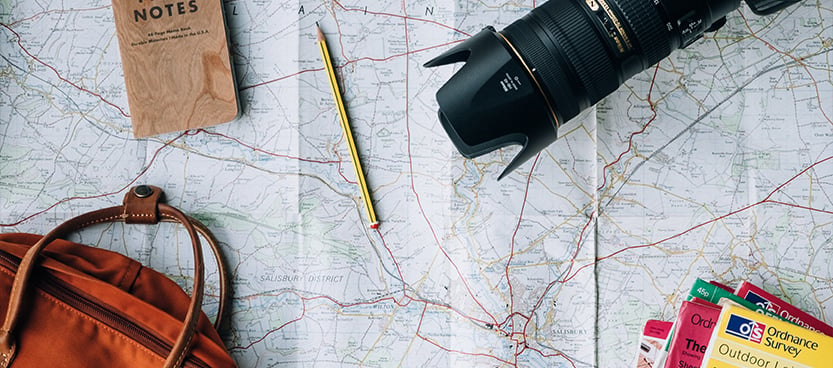 Music & Instruments:
Vinyl's or CD's: If your dad loves to listen to his favourite music, compile it all onto one CD this fathers day and let him enjoy his favourite songs whenever! Alternatively a vinyl is a great way to listen to records in a traditional way on a vinyl record player. You can personalise this with a photo of your choice too if you like!
Turntables: Does you dad collect vinyl records? For great sound and modern features, why not gift him a turntable this fathers day for a unique way to listen to his favourite records.
Headphones: If he likes to listen to music on the go, whether on the train or just walking to the local shop, let him do it with ease by gifting him some headphones this fathers day. For quality sounds and convenience also consider getting some wireless headphones!
Bluetooth Speakers: Maybe he loves to host parties? Or just simply enjoys listening to music through his home? A speaker is the ideal way to listen to high quality music. Bluetooth speakers are easily portable and make a great choice for music for any occasion.
Music Streaming Services: For a variety of new music to listen to every day, a subscription is the way to go! From different platforms like: Spotify, Apple Music, or Tidal you'll be sure to find something he loves!
Musical Instruments: Does your dad have a passion for playing musical instruments? Whether he enjoys to play the guitar, or is a keen drummer, you can gift him something that relates to these. Like a new drum set or some new personalised picks for his guitar.
Music Lessons: For improving his technical skills with an instrument or for a beginner who wants to get involved, music lessons with a professional instructor are a great way to do it. These lessons cover any type of music, from singing to any musical instruments.
Headphone Amplifiers: Boost the audio and the quality of the speakers in his headphones with a headphone amplifier. If your dad loves the sound of music he would love a gift like this for fathers day!
Karaoke Machines: Does your dad like to sing, or host parties? If so a karaoke machine would be the perfect addition to his arsenal of great nights! He can enjoy singing his heart out to lyrics on screen with one of these wonderful family fun machines. Perfect for a good laugh and always a great time.
Music Books: For the dad who loves to read about music, consider getting him music books such as biographies of famous musicians, histories of music genres, or music theory textbooks.
Budget:
We understand that it's important more than ever today to budget and make the most of the money you have. We also know Father's Day is a special occasion and you want to get something special for the day. But we also went to make sure that you consider the amount of money you are going to spend so you do put yourself under financial pressure. Below are 10 tips which will help to avoid this.
Set a budget: Determine the maximum amount you can spend and stick to it.
DIY: Create a handmade gift or card for a personal touch.
Shop early: Look for deals and discounts ahead of time to avoid last-minute price hikes or out of stocks.
Compare prices: Research the same or similar products from different retailers to find the best deal.
Shop online: Online retailers often offer better prices and discounts compared to brick and mortar stores.
Consider group gifts: Pool funds with other family members or friends to purchase a bigger gift.
Use Vouchers and promo codes: Look for discount codes or coupons that can be applied to your purchase.
Opt for practical gifts: Consider items that are useful and practical, such as foodie gifts or gadget.
Think about experiences: Consider these, such as a virtual cooking class or wine tasting, instead of physical items.
Use reward programs: Check if your credit card offers rewards points or cashback on purchases that can be applied to future gifts.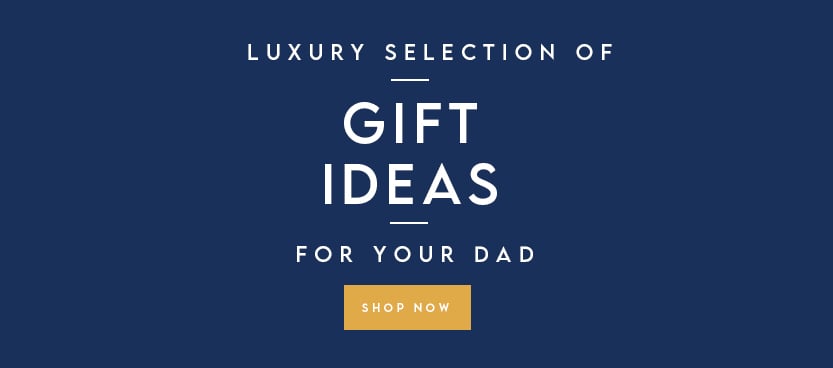 Summary:
This guide has got 100 ideas and suggestions for the expectant mothers who may struggle to find the perfect gift for their partner on Father's Day. It features a curated collection of unique and thoughtful gift ideas, ranging from sentimental, keepsakes to practical essentials, in categories such as personalised gifts, technology, books, clothing, food, and drinks. It also includes a section on budgeting with ten money-saving ideas. We hope you find this useful and please feel free to contact us if you have any further suggestions as to how we can improve this guide.
We have also put together a list of additional guides which you may find useful for Father's day gifting.
Father's Day Gifts 100 suggestions
Father's Day Gifts from Son 100 suggestions