100 Gift Ideas From A Daughter On Father's Day
Are you looking for a gift for your beloved dad this Father's Day? Then you've come to the right place! We've taken it upon ourselves to write you a guide to help you find the perfect gift! This guide consists of 10 categories of gifts, and within each of these categories we have included 10 sub-categories. Within each sub-category are ideas of different gifts to give! The reason for the categories is to help you narrow down your search for the best gift for your dad.
We understand how hard it is to find the perfect gift, browsing for ages trying to find something unique and sentimental. But don't worry, within this guide are all sorts of gift ideas, from sentimental jewellery to personalised gifts and unique day trips and activities. We hope to fill you with some inspiration and some new unique ideas for this Father's Day.
In the final section of this guide, we have included some tips and ideas on how to save money this Father's Day. Sometimes the little things in life are more precious anyway! Either way we have listed 10 ways you could save money this year.
Personalised Gifts 
Photo Frame Or Album: Consider getting your dad a personalised photo frame, so he can display his favourite pictures of you and him in it. Photo frames are personalised and engraved with a message of your choice!
Personalised Stationary: You could get him a new desk tidy if he has a home office, or even a sophisticated personal engraved pen set.
Drink-wear: Does your dad like a good drink? Whatever he enjoys, think about getting him maybe an engraved pint glass or tankard. If he enjoys a warmer beverage then get a personalised mug with a picture of your choice printed on. There are so many ways you can personalise gifts.
Jewellery and Accessories: Consider getting him a new engraved necklace or ring with someone initials on, or a date. Or think about getting him a personalised watch with a photo on the dial and/or a few lines of sentimental text on the back.
Kitchen-wear: Does he enjoy spending time in the kitchen and cooking? Then look at some personalised kitchen-wear like a new cheeseboard with an engraved family crest, or name on! You could alternatively look at some new knives and/or a knife block.
Classic Gifts: You cant go wrong going back to basics, so why not get him a printed leather wallet, or a new diary to record his dates for the year ahead.
Customised Clothing: Consider gifting a personalised t-shirt with a message printed on or a photo! Alternatively get the message or image woven into the fabric. This can be done on any item of clothing, so consider a new hat or scarf for him this Father's Day.
Reading Accessories: Does he like a good read? Help him record where he is with a light up bookmark, able to keep his pages in order whilst lighting up his book at night time! Or even some personalised book ends to keep his collection looking neat.
Alcohol: You cant go wrong with a good bottle of whiskey or brandy this Father's Day, so make it extra special with a laser engraved bottle for a stunning finish. There are a huge variety of alcohols to choose from so be sure to pick his favourite!
Wrist & Pocket Watches: Get something special and sentimental this fathers day, like a spectacular quartz watch with your personalised engraved message on the back, and/or a personal photo of you and him on the face!
Tech Gadgets
Gaming Consoles: Does your dad love gaming? If so, be sure to gift him something he'll love, like a new games console. A PS5, or a new XBOX? Or even some of the more classic collectible items, like the Nintendo 64 for example.
Computing and Gaming Accessories: This category is very broad, but ranges from keyboards, mice and headsets, to external hard drives and memory sticks! Make it even more special by gifting a wireless item for less hassle, or have it wrapped in a unique skin or colour scheme.
Home Accessories: Make life so much easier with a smart home device like Alexa, able to tell dad about the weather for the upcoming week, set timers for cooking, assist with cooking recipes or even turn items in the house on and off with the activation of his voice. If he already has a smart home device, consider getting him some accessories to go with it like a smart plug or light bulb.
Work From Home: If, like many people, your dad works from home or even partially, gift him some tech gadgets to make work that bit more exciting! There are so many options in this category, like a new PC, a new printer, shredder or monitor screen. Put a smile on his face this Father's Day!
Handheld Devices: Whether its for entertainment or work purposes, a device like a tablet or a new mobile phone is sure to impress! Capable of playing games, doing work like word and excel spreadsheets along with many other apps, or just watching entertainment movies/videos on YouTube or Netflix!
Fitness Gadgets: Help your dad keep track of his health and fitness, with a new device in this category. Consider a new smart watch to track heart rate and step trackers to calculate your steps per day, among many other intelligent trackers!
Music & Audio: Gift the beautiful sound of music this Father's Day with a new headset or speakers. If he prefers in-ear audio, gift him a pair of earphones, wired or wireless. If you decide to gift him a pair or wireless air-pods, personalise them with an engraved or printed message on the case! Alternatively gift him some home audio with some brand new Bluetooth speakers with super audio quality!
Kitchen Tech: If your dad enjoys spending time in the kitchen, find him a gift that he will cherish this Father's Day! Like for example, a modern microwave or kettle, or even a new fridge he's been dying to get. Think outside the box this year and gift something incredible.
Television and Internet: Upgrade his WIFI system to reach every corner of the house, so he's able to use FaceTime with ease to speak to his loved ones from afar. Or even a new flat screen television, or accessories to go with it. Like smart back lighting to reflect the lighting on the TV screen. (GOVEE are the best choice for smart lighting in my opinion for quality and affordability.)
Sports Gadgets: Football fan, or tennis fan? Perfect his control of the ball with racquet and foot with a self firing ball machine. Position this machine anywhere you like and change the power settings to his comfort. The perfect gift for training with the ball. If on the other hand he is a fitness fanatic, consider getting him a treadmill this Father's Day!
Sports Gear
Football: A new pair of football boots, or trainers depending on the season would make a good gift, along with a new premier league football? You could gift him a season ticket to go and watch his favourite club play, or just a personalised drinking glass with his favourite teams logo printed on!
Golf: You cant go wrong with a new set of golf clubs, make this gift even more sentimental and consider getting them engraved with your dads name or date of birth! He could be in need of a new sturdy golf club carry bag, for those long walks across the course, or some new golf balls! It doesn't have to be just sports gear, you can gift him a golf mug with a mini putting club and ball set.
Fishing: The standout gift in this category is obviously some new fishing rods or reels! But there is a massive range of gifts to choose from, such as: foldable fishing chairs, tackle, tent and more advanced fishing gear!
Cricket: Consider gifting some leg and arm pads for a wicket keeper dad, or a new cricket hat for those sunny days on the pitch! Consider some training gear, like a set of wickets, a new cricket bat or some new shiny cricket balls. Alternatively you could gift him with a ticket to go see his favourite team play.
Workout: If he enjoys working out in his spare time, then you should not skip this category. He might be interested in some new dumbbells to work out from home, or some restraint bands or a medicine ball! You could get him a workout bench, for his morning sit up or push ups! Gift these with a speaker or a protein shake subscription to complete these gifts. On the other hand you could get him a subscription to his favourite gym so he can workout to the fullest.
Outdoor Gear: Does your dad enjoy hiking or camping? Why not gift him with some new hiking boots to make them uphill climbs less of a battle, or a new backpack and water bottle set. Consider getting these personalised, it's always a massive win! Maybe get some outdoor apparel, like a new waterproof raincoat, or a warm fleece for some brisk winter hikes.
Running Equipment: Gift some new running shoes, so he feels light and springy on those long morning runs, or some comfy breathable socks or apparel, like sweat proof t-shirts, or sweaters designed for running.
Tennis Gear: This can include items like a new racket, new grip shoes, or apparel like shorts, or tops. If he keeps losing his balls, gift him a new tube of brand new tennis balls. Make it special with maybe getting some signed ones from his favourite player to frame!
Swimming Supplies: Goggles, caps, trunks or waterproof fitness trackers to monitor his progress. If he prefers swimming by the coast, why not get him a GoPro for that incredible first person footage.
Yoga Gear: If your dad likes to get in touch with his spiritual side, gift him some yoga equipment, to help improve his peaceful sessions. Like, yoga mats, blocks and straps. Or a subscription to a yoga channel if he is a beginner.
Clothing And Accessories
Winter Wear: Gift the comfort of warmth this fathers day, with a new hat, or gloves or maybe even a new scarf. Consider personalising these gifts and getting them embroidered with a name or date on.
Smart Wear: Like a new waistcoat, or a smart pair of designer trousers for work or just a special occasion. You could look at purchasing him a new pair of smart shoes if his old ones look a bit worn down.
Accessories: clothing accessories like some cufflinks and tie clip set, sunglasses or even a new tie or belt. Items like these are perfect for completing an outfit and are always appreciated as a gift.
Summer Wear: If your dad enjoys the summer sun and BBQ's, why not gift him some comfortable and breathable clothes for the summer months, like some new shorts or a t-shirt. Even get him some new sliders or flip-flops.
Footwear: Walking shoes, running shoes, or different sports shoes. Gift him a pair this Father's Day, and complete the gift with a new pair of comfortable socks.
Sports-wear: Is he a sports fan? Get him the new kit for the new season, so he can wear it with pride in the local pub. Or some thermal wear, for sports or just normal under wear.
Pants and Socks: The classics! Consider gifting him something in this section, pants/trunks/boxers are always a necessity, so make sure he is stocked up with the essentials!
Jewellery: Share something sentimental this year with a new watch or piece of jewellery to complete any outfit. This include items like, rings, bracelets, necklaces, watches, pocket watches and even earrings. Make this keepsake even more sentimental by getting it engraved with a personalised name, date or message on it!
Bags: Help him carry around his essentials with a new duffel bag or briefcase for work. Make sure to get one that matches his personality and style. Whatever his preferences are, you can be sure to impress with this category. Consider gifting him a little extra something to slip inside his new bag for even more of a surprise.
Jackets & Coats: Keep him feeling comfortable and cosy in the winter period, with a new jacket or coat! Brown, black, navy, hood-less, sleeveless. Whatever style he would go for, you can show him just how well you know him with a gift like this this Father's Day.
Food & Drink
International Flavours: Does he like to try new things? Take him out for a meal to a Turkish restaurant, or even a Cantonese or Italian! Gift his taste buds the flavours they deserve with a gift in this category, and show him different flavours from around the world.
BBQ and Grilling: Summer is here, make it special this year and get your dad some accessories or cooking tools for his cheffing sessions. Maybe gift him a new set of tongs or skewers. On the other hand, gift him some sauces or powders to add a kick and some new flavour to his cooking. Look at spatulas and meat thermometers too to make sure that everything is cooked thoroughly, after all safety first.
Baking: If he likes to spend time in the kitchen by himself, or even with his children like you or grandchildren, then gift him some baking accessories like, mixes for different cakes and muffins. Help make his baking life easier and more fun, with some measuring cups or some new large mixing bowls for experimenting!
Cheese and Meats: Gift your dad a wonderful set this Father's Day, with a new cheeseboard or a cheese knife set. Get him some jams and cheese, along with some crackers and some freshly sliced meat! Pick from a wide range of flavours and different brand of cheese! For any cheese lover a gift in this category would be extremely well received.
Snacks: Make your own snack set this fathers day and fill a container or basket! Fill it with everything you know your dad lives, like his favourite nuts, crisps, choccy and maybe pork crackling. You can throw a couple of cans of beer in there to complete this set and be sure to keep him happy!
Spirits: If he loves a good drink, or even has a bar in the end of his garden, be sure to gift him some new spirits this fathers day! This can include whiskey, gin, vodka, or other spirits, and accessories like cocktail shakers or mixers.
Coffee and Tea: This can include gourmet coffee blends, loose leaf teas, and coffee or tea accessories like mugs or infusers.
Sweet Treats: Find some rare snacks for your dad to try this fathers day! Chocolate is the most common gift for fathers day, so instead of getting some plain old choccy, gift some limited edition flavours instead. Or if he prefers chewy treats like sweets, create him a set with all of his favourites!
Beer: A favourite with dads worldwide! Surely he can't say no to a cold selection of beers. Gift him his favourite this Father's Day and share them together in the garden beneath the sun.
Wine: This can include bottles of red, white, or sparkling wine, or wine accessories like glasses, decanters, or bottle openers.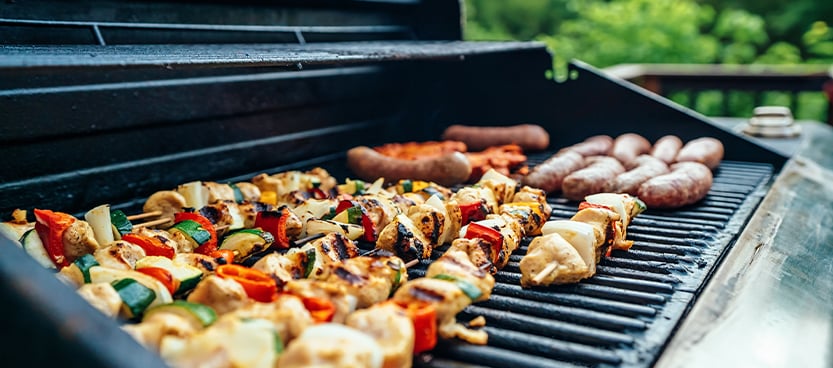 Self Care and Grooming
Hair Products: Looking for something to make your dad feel sharp and confident? Then consider something in this section, like styling gel or sprays. To keep his hair last long and stay healthy then why not look at getting some shampoo and conditioner gift sets?
Skincare: Gift some skin cream or soothing oils, to keep his skin looking healthy and keep him feeling good! Facial soaps are a good gift too for keeping his face germ free.
Sprays: Keep him smelling nice with a gift from this category. Get him some antiperspirant and deodorant gift sets, or some expensive cologne that matches his personality.
Hair Maintenance: Keep his beard and nose hair from getting too long with different gadgets and accessories. Look at an electric nose trimmer to easily shave the hairs out of his nose, or a new handheld razor, or some spare blades for his beard to keep it in tip top form.
Nail Care: Get him some new nail trimmers this fathers day if his old ones are getting a bit blunt. Feeling good starts with looking good, so make sure he is looking good this fathers day.
Dental Care: Why not look at getting him a new electric toothbrush this year, and some new toothpaste. Make it a set and get a toiletries bag for him to fill with all his essentials. Maybe get him some dental floss too, so he can smile comfortably this Father's Day.
Shaving: Gift some shaving foam and some new razors for him this year, and don't forget the all important aftershave so his skin doesn't get irritated. Keep him in a healthy feel good routine with a gift from this category.
Clothing: Get him feeling comfortable and cosy with a new bath robe or dressing gown this fathers day. Why not get him a pyjama set too, as a good sleep is key to everyone's self care routine.
Candles: Consider some scented candles to keep him relaxed and feeling good too! Get him his favourite scent this fathers day so he can enjoy it throughout the house. Or even think about getting him an oil diffuser or an air humidifier.
Anti-Aging: As we know wrinkles come as standard with age, so why not get your dad something to decrease his ageing lines this fathers day, like some skin creams or oils.
Experience Gifts
Adventure: Is your dad an adventurous kind of person? If so, he will love a gift in this category! Think about booking him a trip to go rock climbing, or bungee jumping or even skydiving!
Sports: Maybe get him a gift in sports lessons, from football, tennis and golf to cricket, darts or snooker! Alternatively you could gift him some tickets to go and watch his favourite sport/club live! Make more memories together with a gift from this category!
Food & Drink: Wine tasting, cooking classes or brewing tours! Give your food and drink fanatic dad a wonderful day out with a gift from this category.
Travel: Take your dad away for the weekend or longer, to a place he has always wanted to go! Whether it's in the UK, or a trip abroad a gift like this is sure to impress! You could even take him for a road trip in a camper van and discover some astonishing views, but most importantly making special memories together.
Cultural: If your dad is into science and history, or anything of the sort, take him on a day out to a museum or to an art class! You could consider taking him to the theatre too!
Nature: Ranging from hiking and camping trips, to bird and animal watching! You can enjoy a wonderful day out spending quality time together with this category! Gift him with the wild outdoors this Father's Day.
Music: Concert tickets, to go see his favourite band or musician this year! Or even some music lessons if he enjoys playing a musical instrument. Music is a great way to bond and interact with people, so spend some memorable time together with a gift from this category.
Spa & Relaxation: Does your dad work hard at home and at work to provide for his family? Consider massages, facials or a relaxing spa retreat! Give him the quiet time he deserves and needs with a gift from this category.
Technology: Take your dad on a day trip to a virtual reality experience for a wonderfully fun day out, or even drone flying lessons for a new experience. There are many other activities in this category, give it a little look!
Educational: Language classes, if your dad travels a lot and is keen to learn new languages. Photography classes, if he has a keen eye for the beautiful things in life, help him capture his imagination with some classes! Or just any online course on a topic of interest to him.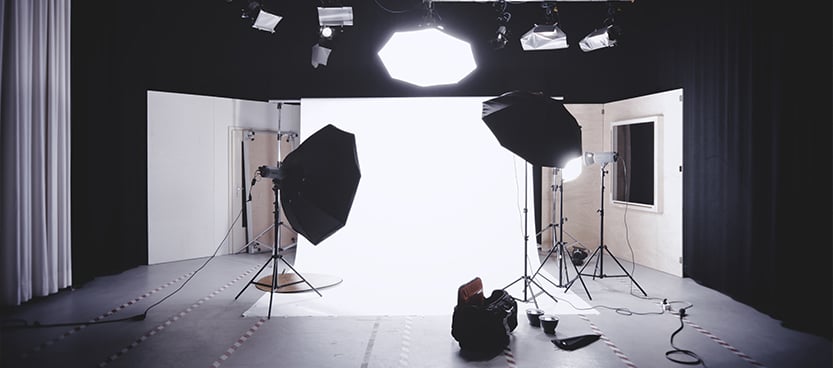 DIY Gifts
Power Tools: Make DIY life so much easier with a range of power tools to help your dad with his projects. Look for a new power drill, or an electric handheld saw! There's many different items in this category so think about what he wants or needs.
Hand tools: Wrenches, hammers, pliers or screwdrivers are essential tools for any hands on dad. Make sure to get him the best gear so he can put his skills to use properly!
Storage: Allow him to keep his man cave neat and tidy. Gift him with a toolbox or a wall hanging organiser so he can organise his tools in order and make certain he isn't shouting at you for misplacing it!
Workbenches: Area to work is essential for any crafts person, so gift him with a free-standing, or a wall mounted workbench this fathers day, with drawers and storage to keep his tools and gear organised.
Safety Gear: Safety first! Make sure he is demonstrating the right safety techniques before proceeding with his work, so look at getting him some ear defenders or slice proof gloves to keep his fingers….well, intact. You could get him some steel toe capped boots too for extra precautions.
Painting Supplies: If he enjoys redecorating and likes to make a bit of a mess, then embrace his hobby and gift him with some new paints, or brushes. We all know how easily paint trays can get messy, so gift him a new one this Father's Day!
Electrical supplies: If your dad likes to do things around the house himself, or just doesn't like spending money (we all know how tight life is at the moment) then consider getting him some wiring, outlets, switches, and other supplies for electrical work.
Plumbing Supplies: Gift your dad some accessories and tools to make his life a bit easier, and gift him pipes, fitting valves and other supplies for his important plumbing projects.
Measuring Tools: Make sure he isn't making any mistakes with measurements this time. Get him a new tape measure (consider getting it personalised for a more sentimental gift) or a spirit level, to make sure his surfaces are level!
DIY Project Kits: Gift him a set with a step by step guide on how to build! More for beginners, but the perfect gift for a DIY fanatic like your dad. Make sure the item to be constructed is something he wants or needs!
Travel Gifts
Adventure: Travel to beautiful landscapes abroad or at home, and take your dad hiking, skiing or rock climbing! Or you can take him abroad with some beautiful roads and hire a motorbike for the day and just travel!
City Break: Explore new architecture, cuisine and culture, by travelling to different cities and have a hustle and bustle weekend away together!
Beach Vacations: Does he enjoy being by the coast? Then take him abroad this Father's Day and book a holiday to a sunny country with beautiful white beaches and enjoy some water activities together. Alternatively you don't have to go abroad to enjoy the coast! Its about the people not the place, so take him to a more local coastline for a more cost efficient gift.
Cultural Travel: Discover and experience different cultures together, and visit different museums, gallery's or historical sites. Or you could get him to take part in different cultural festivals and events.
Road Trips: Take your dad on a trip to visit different places and national parks. Make sure to make some stops along the way at sights of interest or to grab a bite to eat! Days like these are the best and you are sure to make memories that will last!
Cruises: With onboard entertainment and amenities, take your dad on a cruise across the beautiful seas of the world, capturing breathtaking views along the way, and being able to eat, and relax on the cruise in style. Make memories that will last a lifetime!
Luxury: If you really are looking for something special this Father's Day and want to spoil him, take him on a trip to a high end resort or destination, with luxurious amenities, such as a butler service, or a private pool! Splash out this Father's Day and enjoy every moment with your dad!
Family Travel: Theme parks, water parks and educational tours. Make a great family day out of this Father's Day, and let him spend some much needed quality time with his family!
Food & Wine: Experience different cultural cuisine, or go on a wine tasting trip through France! If he enjoys his food and drink, and a relaxing holiday or experience, you can't beat a gift in this category!
Eco-Tourism: This includes trips that focus mainly on sustainable travel and going on wildlife safaris! If your dad is all about keeping this world healthy and enjoys seeing life thriving, take him on a trip!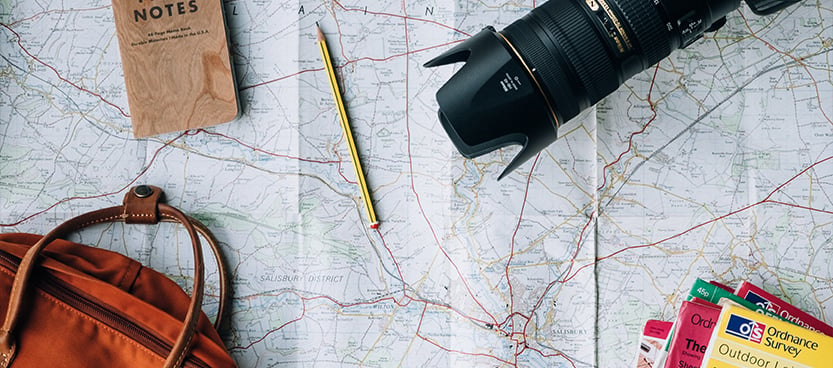 Books & Magazines
Fiction: This can include different genres of novels, like science fiction, romance or horror, to name a few. Fiction books are great to broaden the mind as they focus on creations of the imagination.
Non-fiction: If your dad prefers books based on real issues, be it historical or contemporary, he'll surely appreciate this kind of gift!
Cookbooks: Does your dad enjoy learning new recipes and have a passion for food? Consider gifting him a cookbook this fathers day, so he can gain some inspiration and enjoyment from reading!
Sports & Fitness: This includes magazines and books that cover sports news, fitness and routines. So if he enjoys his sport news a gift in the category would be perfect!
Travel & Adventure: You could think about gifting a travel guide for future adventures, or photography books for some gorgeous visuals. Even gift a memoir from an inspired traveller would be an interesting gift.
Business & Finance: Is your dad always keen to learn new things when it comes to finance and business? Then why not gift him a book or magazine that covers investment skills or money management strategies.
Science & Technology: Discover the latest advances in this field from genetics to space exploration or even AI! There's always something new to be discovered, so if your dad likes to know what is new in the world then a book related to tech and science is the way to go!
Art & Design: Allow him to jump into books of beauty and wonderful art. Books or magazines like these showcase architecture from different time periods and come in different shapes, sizes and styles.
Crafts & Hobbies: Whatever craft your dad is into from, woodwork and metal work, to knitting and painting, there's a book for it. Feed his passion with either a general reading book or something that fits his niche.
Family & Parenting: Ranging from parenting advice, to family fun days out, this is the complete guide to anything parenting. There's always something new in the world of being a parent, so help him overcome every obstacle or at least just learn about it all with a book or magazine from this category.
Budget
We understand that it's important more than ever, to budget and make the most of the money you have. We also know Father's Day is a special occasion and you want to get something special for the day. But we also went to make sure that you consider the amount of money you are going to spend so you do put yourself under financial pressure. Below are 10 tips which will help to avoid this.
Set a budget: Determine the maximum amount you can spend and stick to it.
DIY: Create a handmade gift or card for a personal touch.
Shop Early: Look for deals and discounts ahead of time to avoid last-minute price hikes or out of stocks.
Compare Prices: Research the same or similar products from different retailers to find the best deal.
Shop Online: Online retailers often offer better prices and discounts compared to brick and mortar stores.
Consider Group Gifts: Pool funds with other family members or friends to purchase a bigger gift.
Use Vouchers and Promo Codes: Look for discount codes or coupons that can be applied to your purchase.
Opt for Practical Gifts: Consider items that are useful and practical, such as foodie gifts or gadget.
Think about Experiences: Consider these, such as a virtual cooking class or wine tasting, instead of physical items.
Use Reward Pograms: Check if your credit card offers rewards points or cashback on purchases that can be applied to future gifts.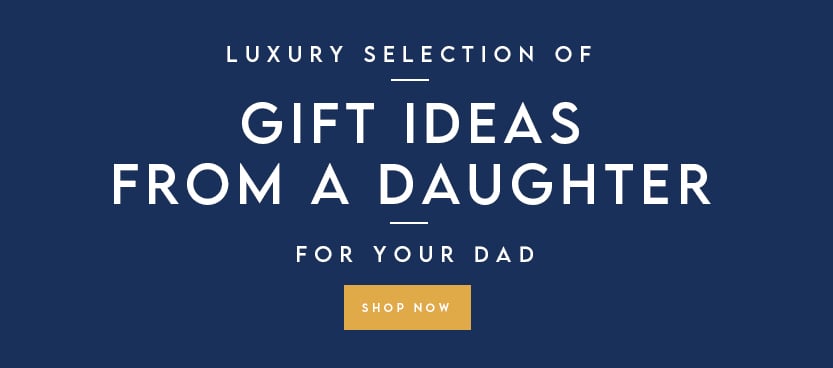 Summary
We are here to help you find some inspiration and guidance to find the perfect gift for your dad this fathers day and we hope we have managed to give you some ideas in this article. We know its hard to find a gift to let your dad know just how much you appreciate him, but at the end of the day there's nothing he appreciates more than his daughter! So whatever you end up gifting your dad this fathers day, just make sure you enjoy your time together and make more memories which after all is what it is all about.
Other Gift Guides